A House and Home promotion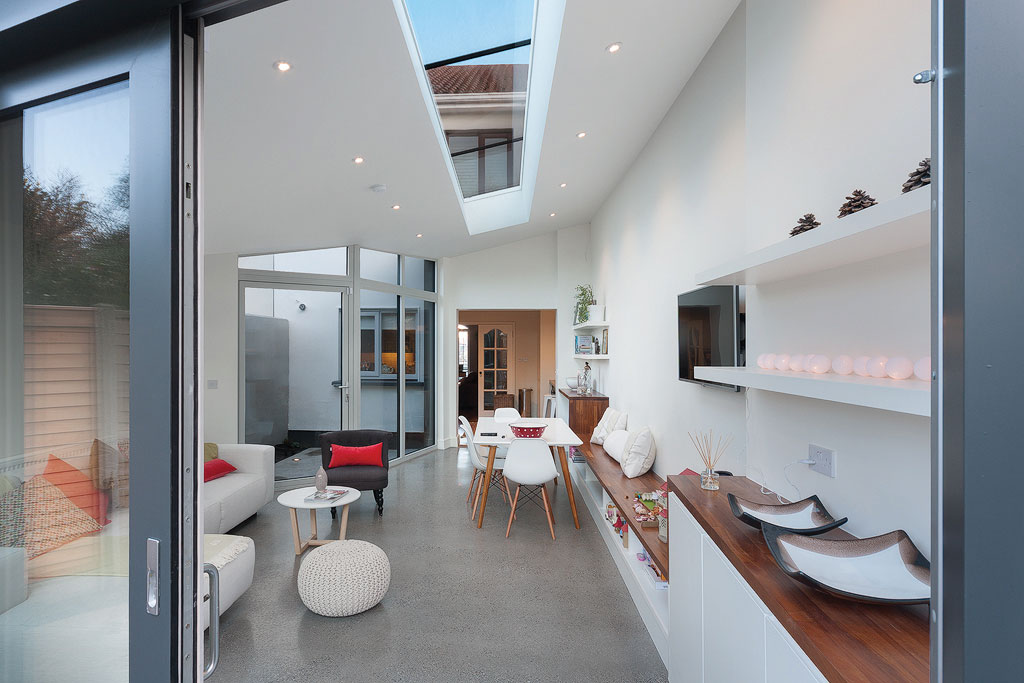 Natural light can create atmosphere and can alter the way we feel about our living space, but adding in windows to your walls isn't always an option. Depending on the room you're hoping to see the light in, however, roof lighting may be the perfect solution.
With that in mind, we chatted to experts in the field, Vindr VS, to find out everything you need to know before you choose roof lighting for your home. They do feature and bespoke rooflights, in many colours and with many glazing options, which can include self-cleaning glass, walk-on glass, glass fins and structural joints, depending on what you need. All their rooflights are manufactured in house, so they know what they're at from start to finish, so we'll let them take it away from here:
What are the main features of roof lighting?
"Why open to the sky? It's simply one of the most efficient ways to let light pour into your home.  Non-conventional windows, skylights and roof glazing answer a number of problems, gifting natural light from even flat roofs and inaccessible pitches.  Piercing a blank ceiling can add dramatic visual flourish, showering light from a handsome deep reveal in a conventional ceiling and rhythmically framing the sky. Roof windows can kick out whole areas of wall and roof in an attic conversion."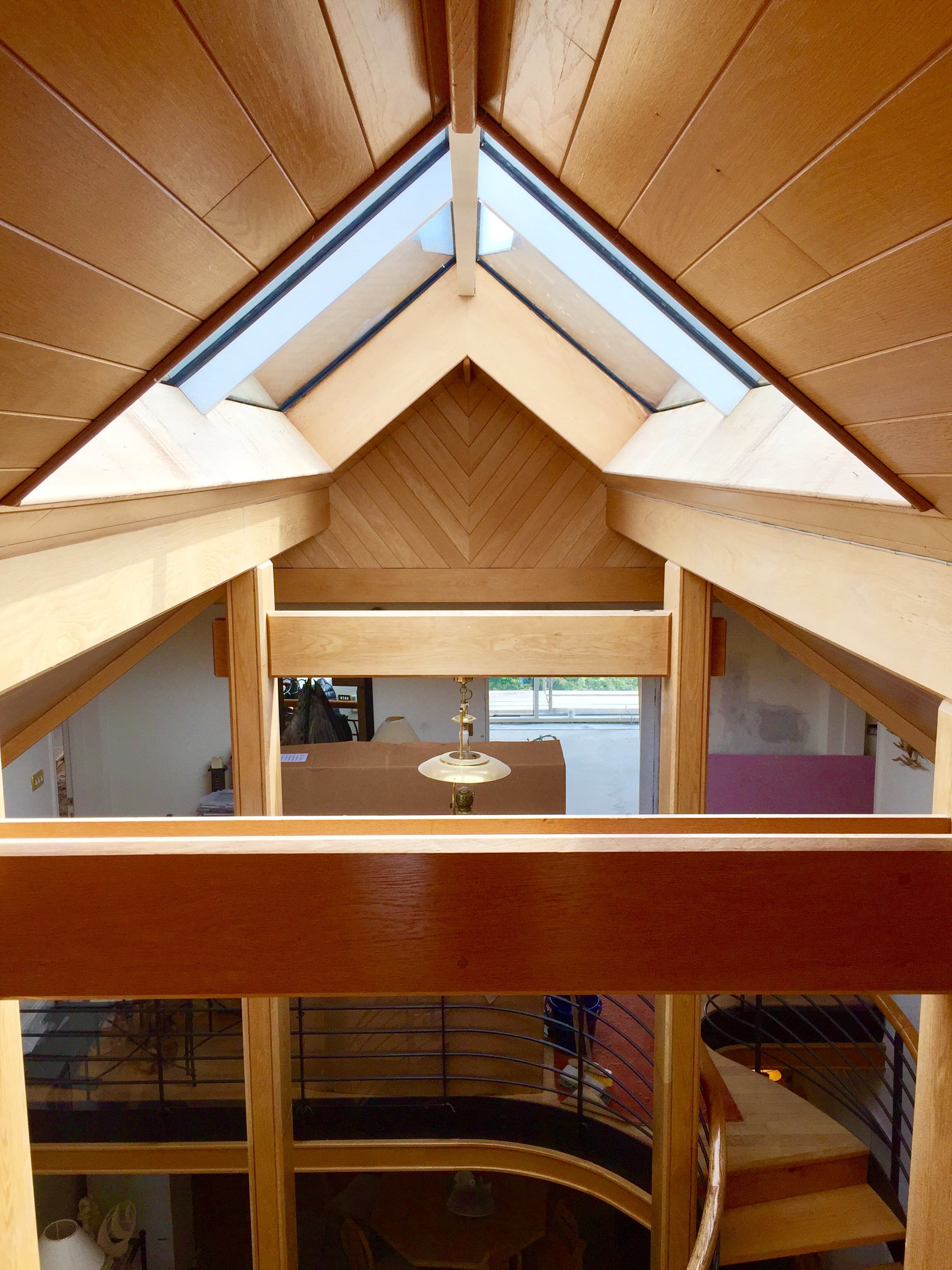 What benefits does it provide? Or what type of homes does it benefit?
"Natural light is one of the most desirable and valued qualities in the home. When embarking on a building project, increasing the amount of natural light in the home is often top of the list for BTL customers for several reasons:
Natural light helps transform darker areas of a property and creates an illusion of space that optimises any living space.
Allowing more natural light into the home means less reliance on gas/electricity, reducing the cost of energy bills and saving the home owner money as a result.
Research shows that there are a number of health benefits associated with exposure to natural light including: an increase in serotonin levels, vitamin D and regulation of the body's natural cycles.
One of the most effective ways of getting more natural light into the home can be achieved by installing of roof lights. Studies conclude that roof lights can be up to three times more effective than vertical windows at emitting light."
How is your roof lighting service unique?
"We can offer a one stop solution, installing your rooflights as well as windows & doors, and all of our rooflights are manufactured in Ireland. We offer a completely bespoke service offering many options of styles and glazing."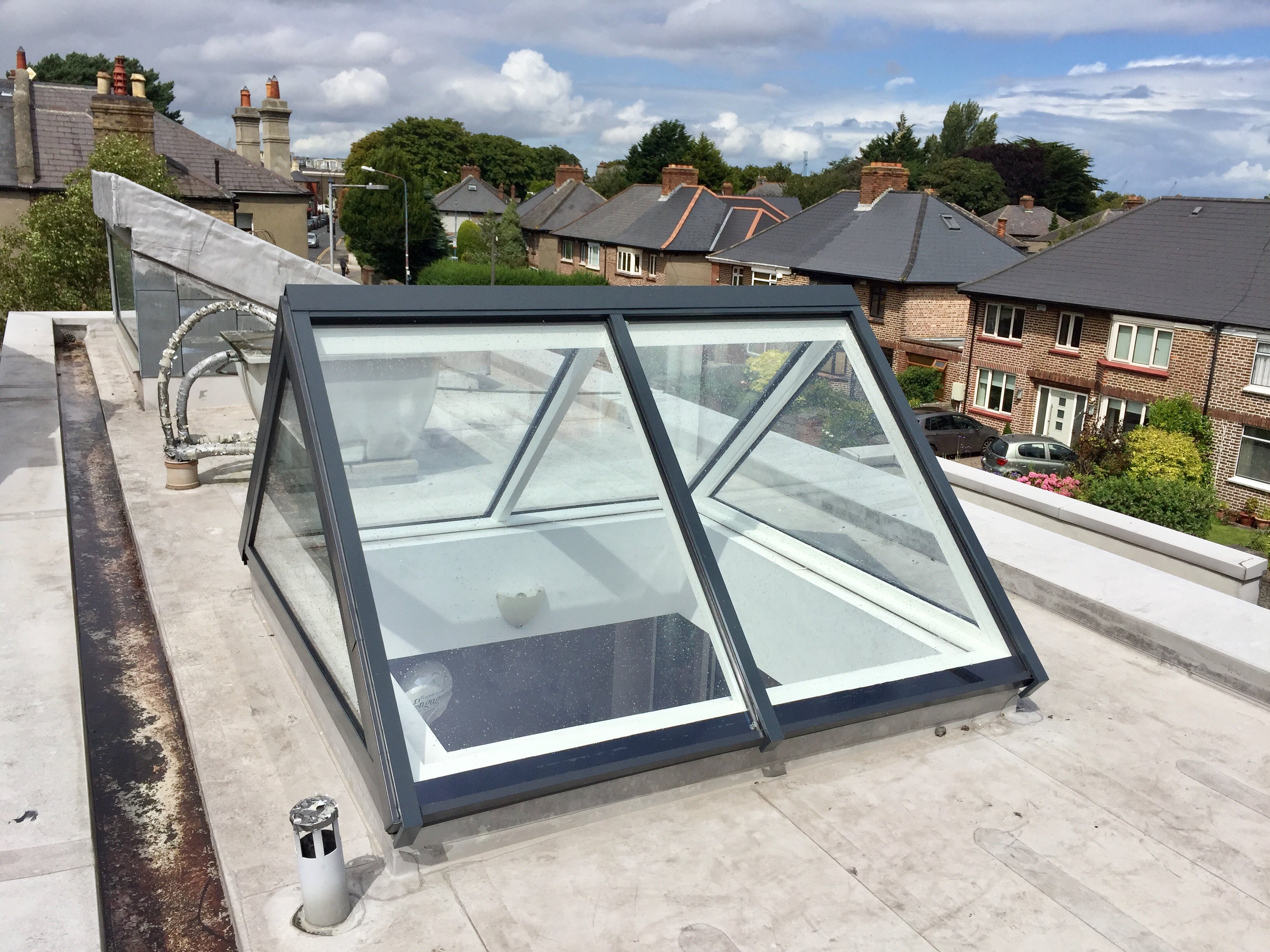 What should people know about the installation/fitting process?
"The size of roof light also dictates the cost in terms of supply and installation. The larger the unit the greater the cost is to supply the unit. Transportation and installation costs will also increase with the size of the roof light as specialist lifting equipment must be used for units over a certain weight.
Structure is also something that must comply with building regulations when altering an existing roof as well as a new structure as extra support is needed to take the load of the roof light. This is achieved by doubling-up the existing rafters to strengthen the opening."
Vindr VS will do a full free survey of your home if you're considering roof lighting and their lead times are 7-10 working days for standard roof lights. If you would like to enquire about roof lighting, you can contact their Dublin office on 01 490 4327 or their Donegal office on 074 93 82871. Visit their website for more information!