A House and Home promotion
Doing up your bathroom isn't a small undertaking for most people, so you want to know you're in good hands. We've rounded up some advice from three brilliant bathroom suppliers so you're starting from ahead!
Clearstile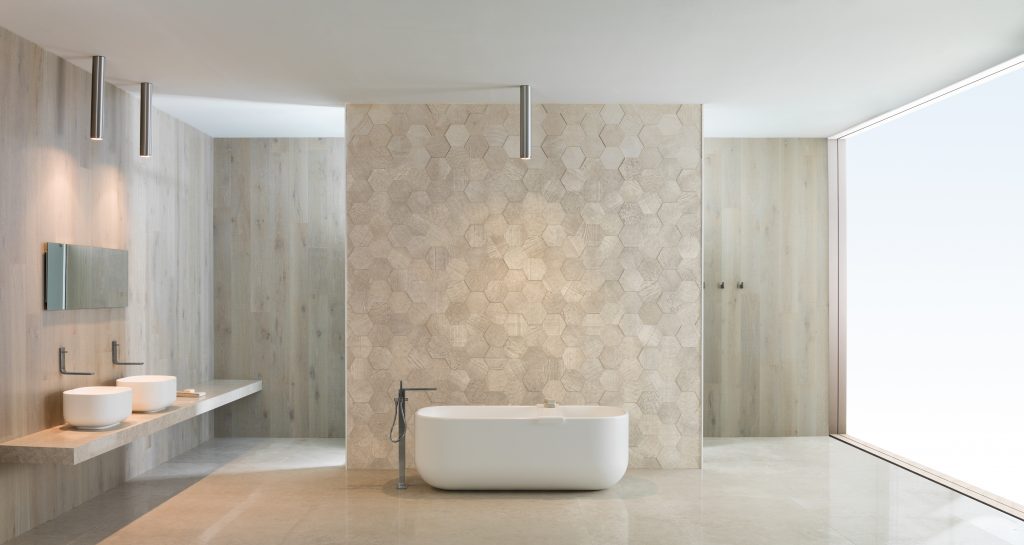 Clearstile is a newly opened bathroom showroom in Newbridge, Co. Kildare, a sister company to Cleary Bathroom Design. The showroom features a large range of tiles, sanitary-ware, showers, taps, shower doors and trays, mirrors, accessories and baths, and their team of in-house designers are on hand to give friendly professional advice, whatever your budget.
What brands do you stock?
Merlyn, Grohe, Porcelanosa, Vitra, HIB, Schluter, Bette and Noken to name a few.
What are the big bathroom trends for 2018?
We are in the thick of 2018 and so far neutral toned bathrooms are most popular. Our customers are fitting bathrooms that will be relevant in 10 years' time. This does not necessarily mean you are being safe or dated. This year we have introduced brassware in a range of different colours and textures, in particular anthracite black and copper taps and shower valves have been popular to date., the perfect edgy edition to a neutral bathroom.
Texture trumps pattern this year, and colour is introduced in accessories or glazed subway tiles in bath shower walls or recess areas. We have also noticed huge emphasis on grout. Geometric tiles with contrasting grout, or subway tiles laid in creative patterns can look stylishly retro.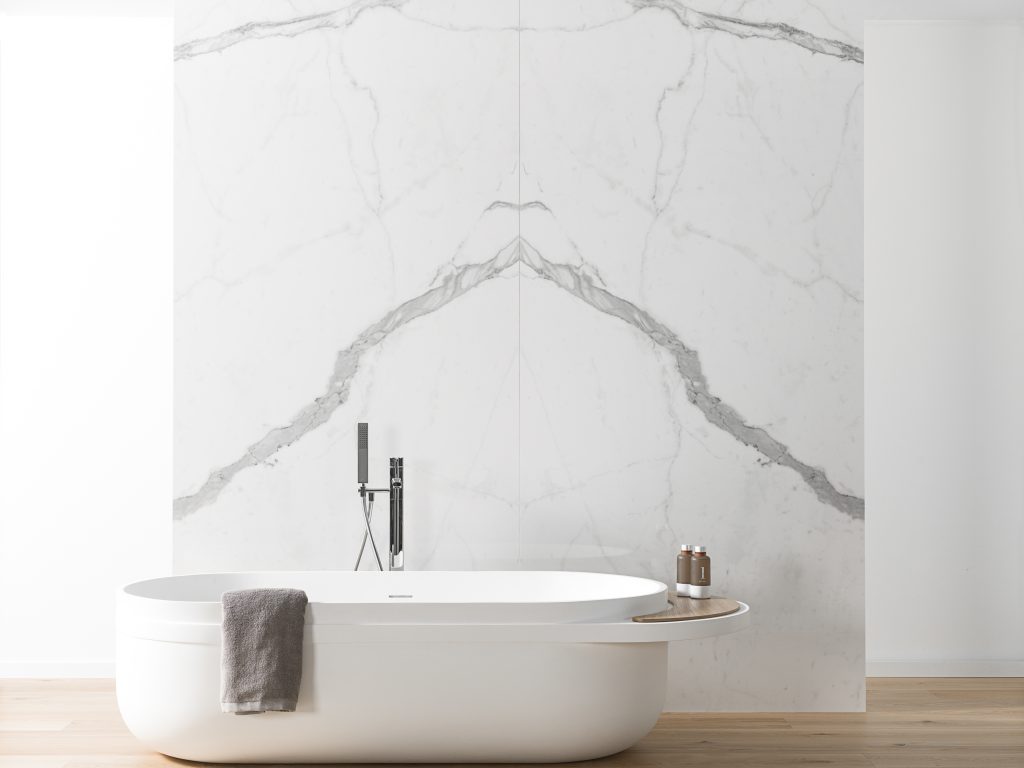 How should people approach looking for a new bathroom?
We encourage our customers to research the look they are aiming for with respect to the flow of their home. A modern minimal bathroom will look alien in a traditional home. What will the future hold for your home? Will there be elderly guests visiting or living there? Be realistic with the functionality of your bathroom, a bath with overhead shower is not suitable for the less abled. Freestanding baths are beautiful but if this cramps your bathroom, it's a design fail.
How can people ensure they're picking a bathroom that will last?
Firstly, we will always recommend a good experienced fitter. Engage in Cleary Bathroom design for professional fit out service, not only will you receive a 5 year guarantee on your bathroom, but you can also claim back your vat through the HRI scheme.
If your bathroom is not expertly waterproofed and fitted, not only will your bathroom need replacing, your home could be destroyed. Ask for warranty info on your products, know the estimated life span. Many premium brands carry parts for decades after a product is discontinued. Investing in your bathrooms quality is key.
And last but not least, we will always encourage our customers to introduce colour and pattern in accessories or mosaics as they can easily be changed as trends do.
Find out more information about Clearstile on their website or by following them on Facebook.
McDaids Bathrooms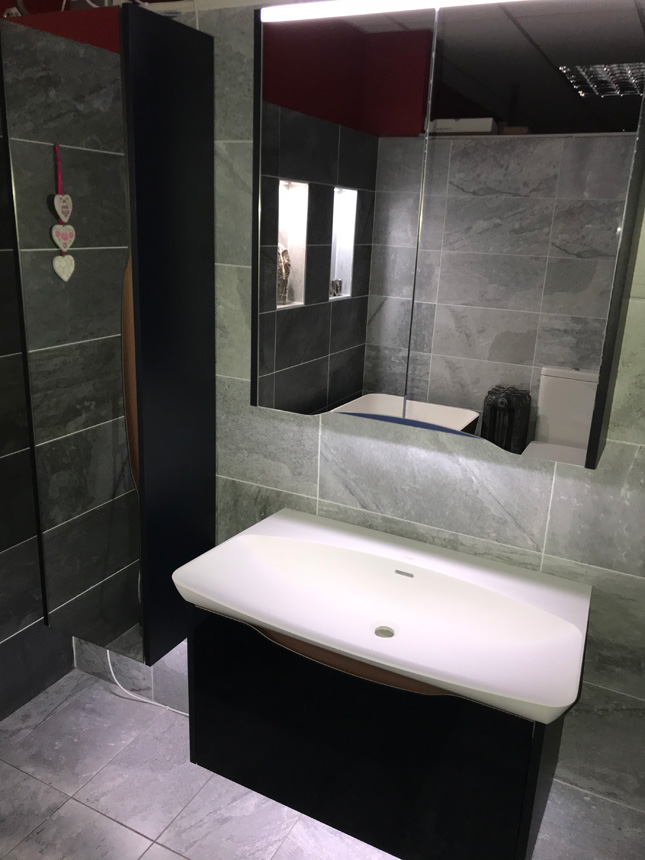 In operation for over 40 years, McDaids' showroom has over 40 fully fitted and tiled displays. A one-stop-shop, they offer a unique 4D design and supply service, and their customer service teams aim to help clients realise their dream bathrooms. Originally servicing just the North West, they're now serving nationwide and internationally. A visit to their showroom is worth your while, but their dedicated sales team also offer a 'call-out' consultation service where they will meet you at a time that suits you.
What brands do you stock?
Utopia Bathrooms, Burlington Bathrooms, Roca, Grohe, Aqualisa, Tavistock, HIB, Victoria & Albert, Adamsez, Triton Showers, and many many more.
What are the big bathroom trends for 2018?
In 2018 we believe the grey revolution to stay strong in design but to be accented with real strong and vibrant colours. We are finding that tiles are staying neutral in colour and furniture is coming in strong to give the bathroom a real lift. Wall hung options we believe will continue to grow in popularity especially in new build projects.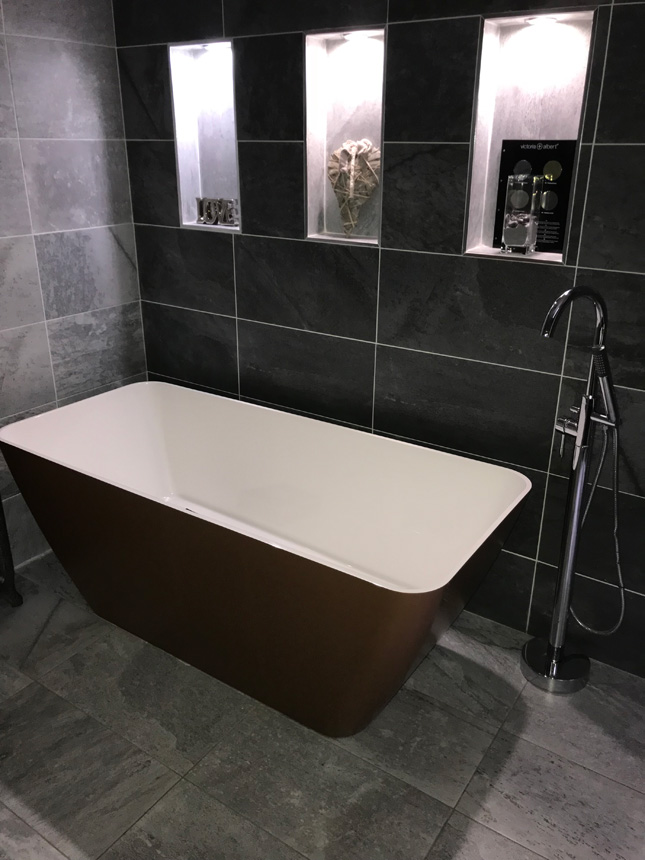 How should people approach looking for a new bathroom?
The best approach in looking for a new bathroom would be to get in contact with one of our sales staff. There is so much now readily available in bathrooms that clients are unaware of. The internet can be a minefield in looking for the correct item/product. Most clients will have an idea of the colour scheme and style they wish to look at should it be classic or contemporary. Some customers like to put together a "story board" of ideas they have seen online and in magazines and as such we then perform a needs vs wants analysis and try to include as many items from the wish list as possible while keeping the bathroom functional.
How can people ensure they're picking a bathroom that will last?
Picking a bathroom that will last or won't go out of style is all relative. Interior design is a matter of opinion and as such we tell our customers to look for their wow factor. In general your own opinion won't change through time. If a client is worried about longevity we would suggest that the current trend in bathrooms is the way to go. Keeping tile colours neutral with a "less is more" approach to design and accent tiles and use accessories such as towels and soap etc to bring colour and life to the room. This way a client can buy more than one option and rotate these and update as necessary.
Find out more information about McDaid's Bathrooms on their website or by following them on Facebook or Instagram.
Shane Curran Home Company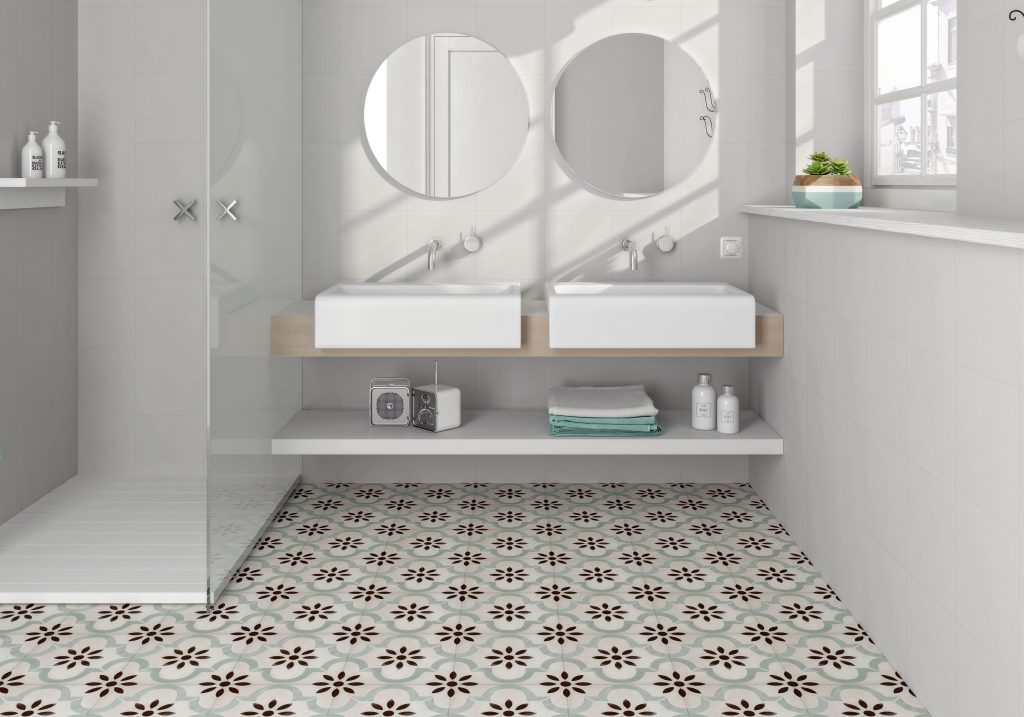 Shane Curran Home Company have their showrooms in Dungarvan, displaying a mix of contemporary and traditional bathrooms and tiles to help inspire and inform people as to current trends. They can simply supply your chosen products or they can offer a design and installation service that proves popular for renovation projects. They've a unique mix of bathrooms, tiles, paints and decor, means you can combine elements within your project all from one supplier.
What brands do you stock?
Roca Bathrooms, Merlyn Showering, Burlington, Tavistock, My Life Bathrooms, Aqualla Brassware, Grohe, Smedbo, Noken, Porcelanosa, Farrow & Ball, Colourtrend, Crown Paints, and Harlequin Wallpapers.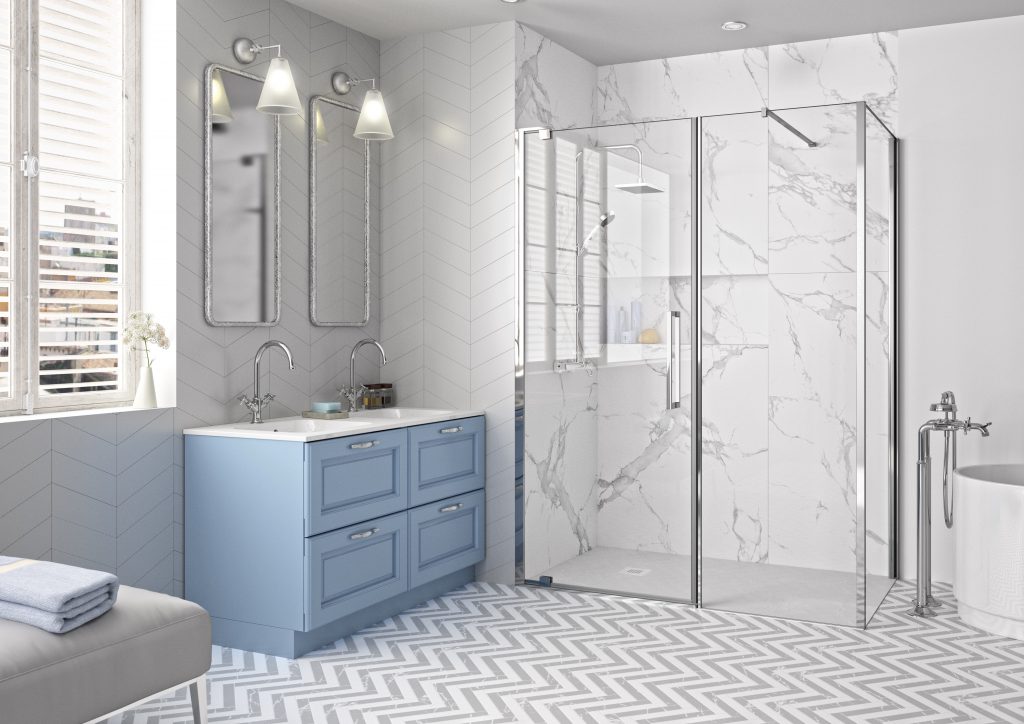 What are the big bathroom trends for 2018?
Matte Black fixtures such as taps, showers, accessories.
Industrial look especially shower screens with black framing.
Geometric tiles still very popular.
His & her bathrooms, whether it be twin basin units, or if space permits, his and her shower enclosures!
Introduction of colour through tiles, paints or wallpaper, we are perfectly suited to help with this trend as we also stock leading décor brands such as Farrow & Ball, Colourtrend and Harlequin papers.
Find out more information about Shane Curran Home Company on their website or by following them on Facebook or Twitter.