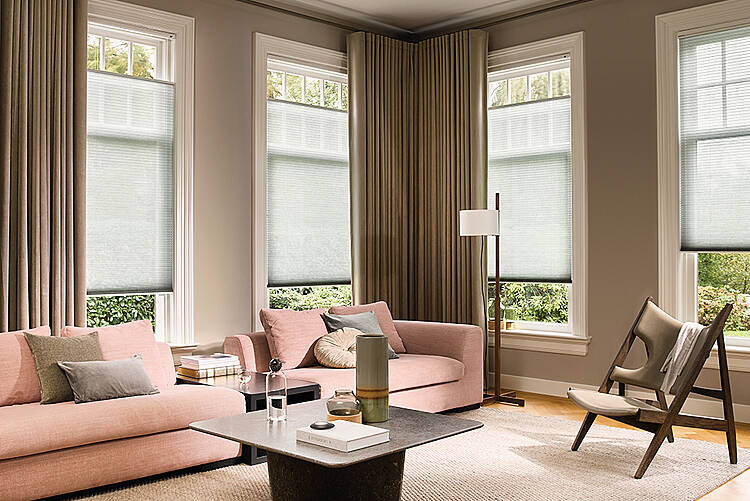 Make your windows the hero feature in the room with our pick of the best on-trend treatments, for every shape, style and budget
Words: Róisín Carabine
Window treatments have the potential to make or break the look of your room (just ask any interior designer), so the way you dress them matters. Every room has its own requirements – privacy, more natural light, better insulation, soundproofing – but the best window dressing ideas will add style to your space while also dramatically improving your view. To help you decide between curtains, blinds, shutters – or something else – we've rounded up the latest on-trend treatments for every style and shape of window, even the awkward ones.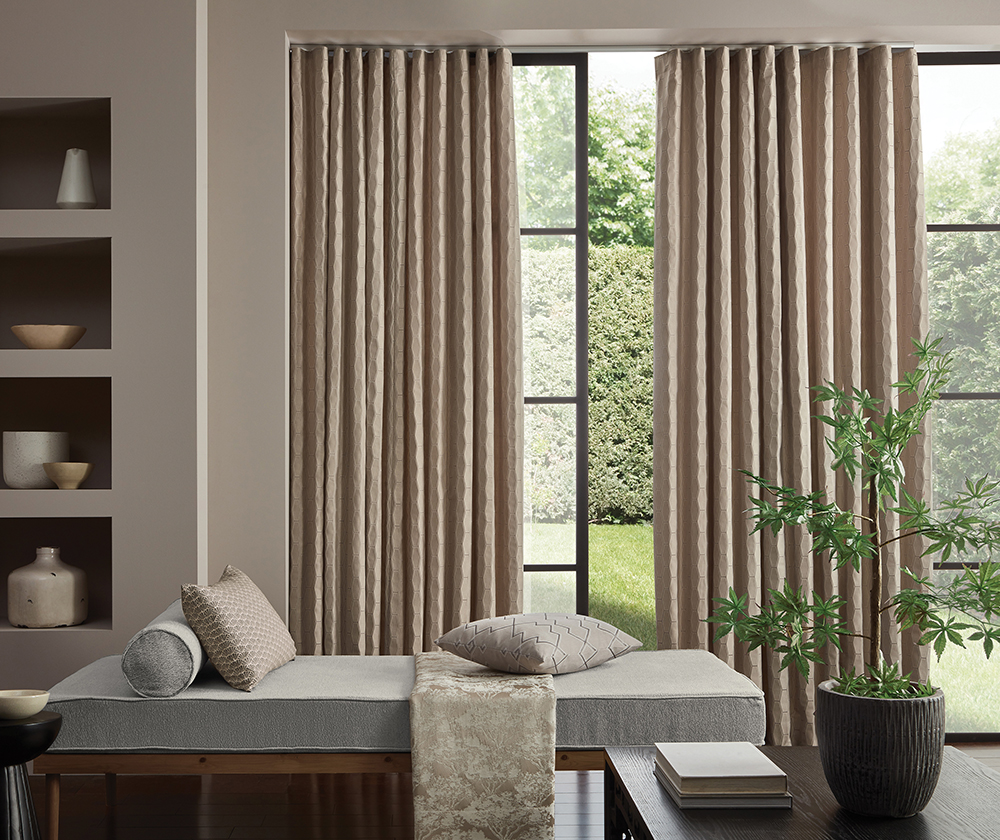 Timeless curtains
Curtains can be pricey which is why it's a good idea to consider longevity when deciding on colour or pattern. For a look that won't date opt for a neutral shade and add textural interest with a woven fabric, like iLiv's Isamu Oyster weave (above). Woven fabrics are also slightly heavier and therefore more insulating.
Quick tip: Choose a simple pleated heading for a contemporary, structured look.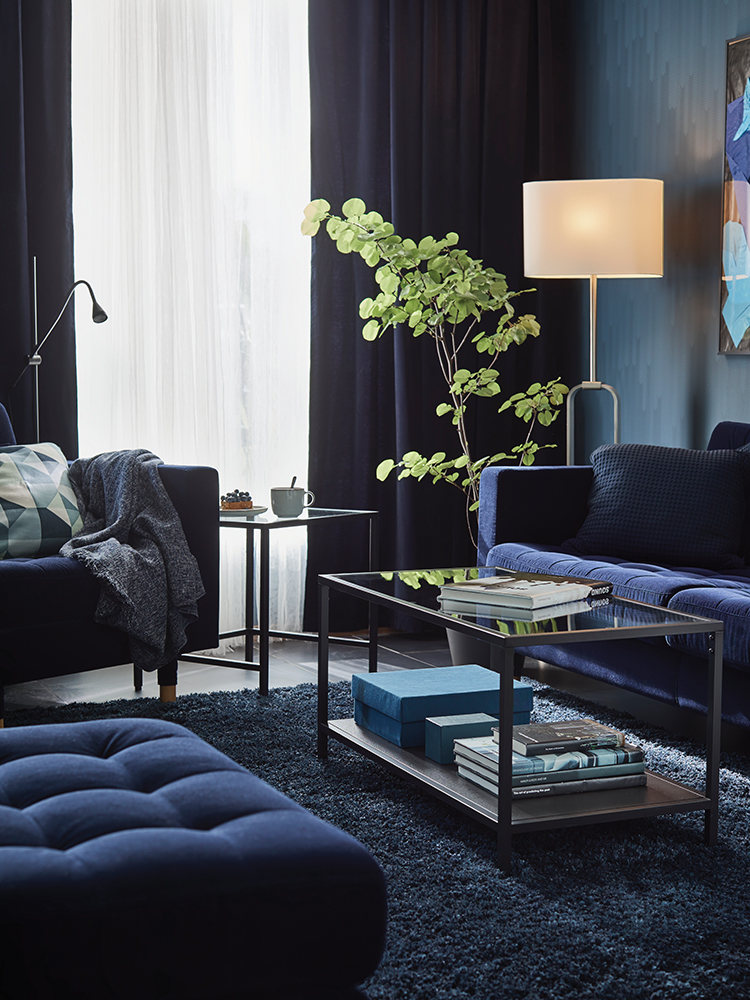 Blackout curtains
Blackout and room darkening curtains that keep out natural light aren't just for bedrooms. They're also perfect for living rooms that get disturbed by streetlights. These sumptuous, heavy fabric drapes from Ikea (above, from €35) have a folded structure that make them also effective at keeping out draughts as well as absorbing sound.
Quick tip: If you add sheer curtains also you can filter light during the day too while keeping the room private.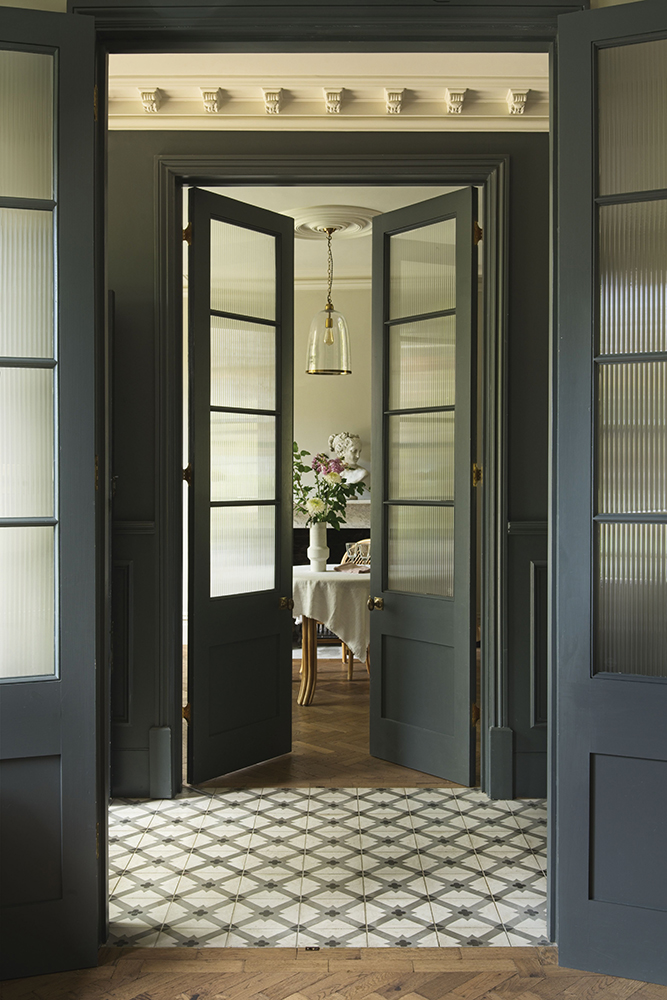 Window film
Window treatments don't need to be dramatic – or restricted to windows. Here (above), reeded glass effect film (from €20, Purlfrost), has been used to transform plain glazed internal doors into stunning architectural features, redirecting the focus of this narrow hallway.
Quick tip: For spaces with little sunlight or poor views, try fitting a colourful, decorative film.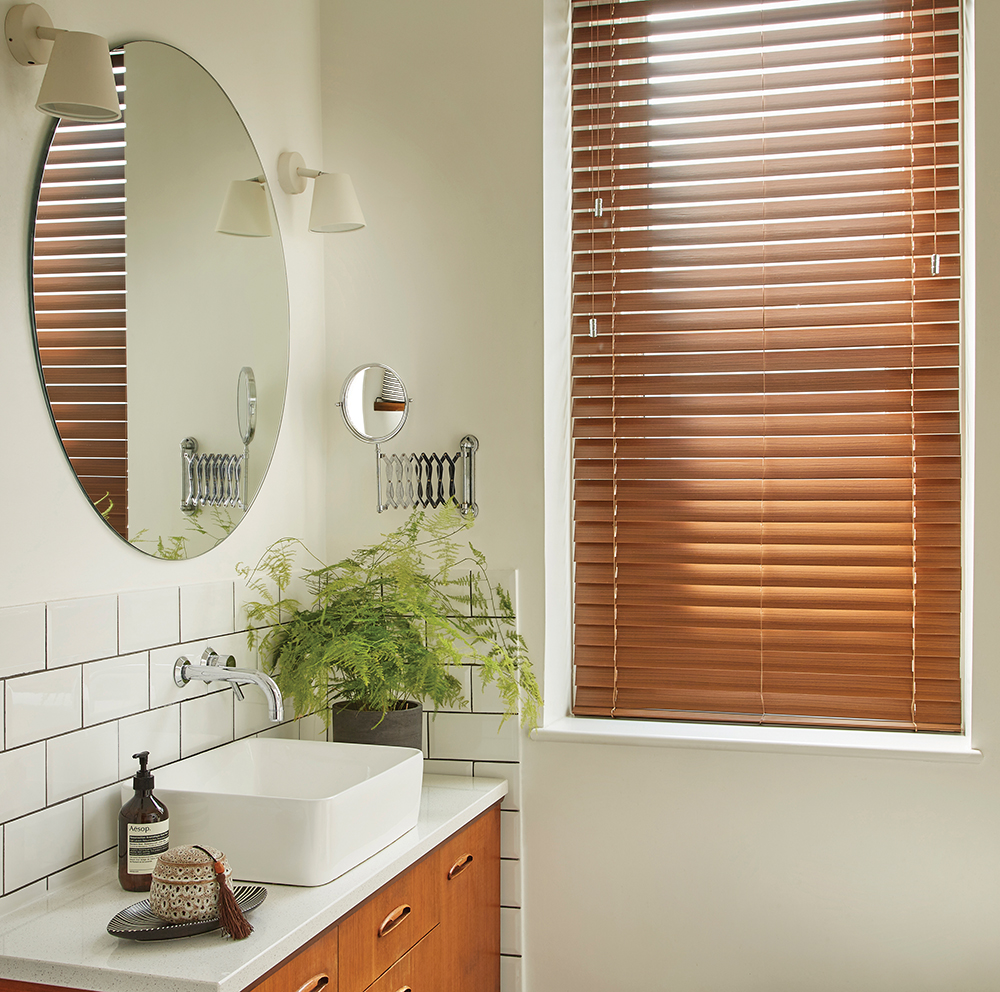 Venetian blinds
Wooden Venetian blinds have made a comeback in recent years as a stylish budget alternative to shutters. They even have the same benefits of privacy, ventilation and light control – and look, if you opt for wider blades. Available in a choice of metal and wood finishes, for kitchens and bathrooms where moisture damage can be an issue choose a treated material. These faux wood blinds from Hillarys (Illusions, above) are both practical and timeless.
Quick tip: Hate the little pin holes of light caused by the strings on blinds? Look out for ones with ladder tape.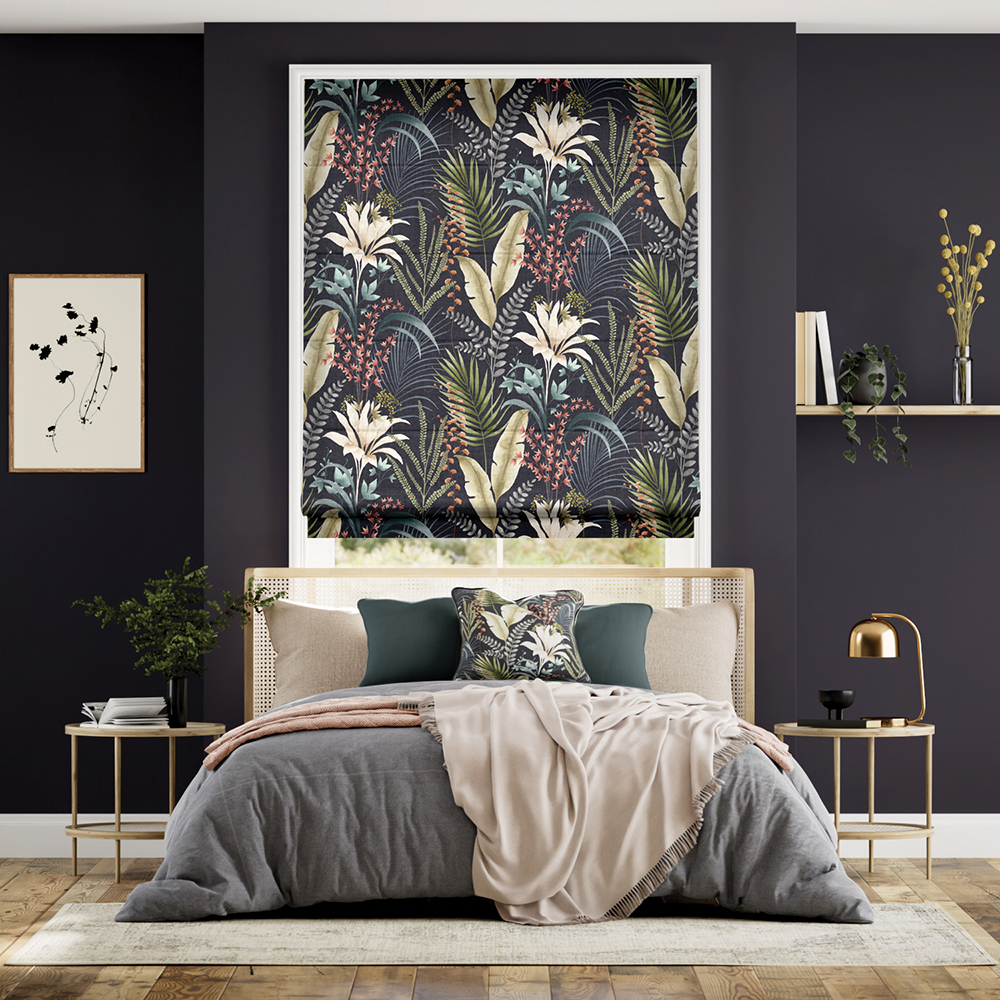 Patterned roller blinds
Patterned blinds are perfect for giving a simple room scheme an instant injection of colour and personality – and they can also distract from not-so-nice views. This Inky Botanical Charcoal Roman blind from Blinds2Go, (from €138.53, above) is available motorised, so you can open and close it remotely using an app on your phone. Genius!
Quick tip: In a successful scheme the scale of the pattern should suit the space and complement any other fabrics in the room.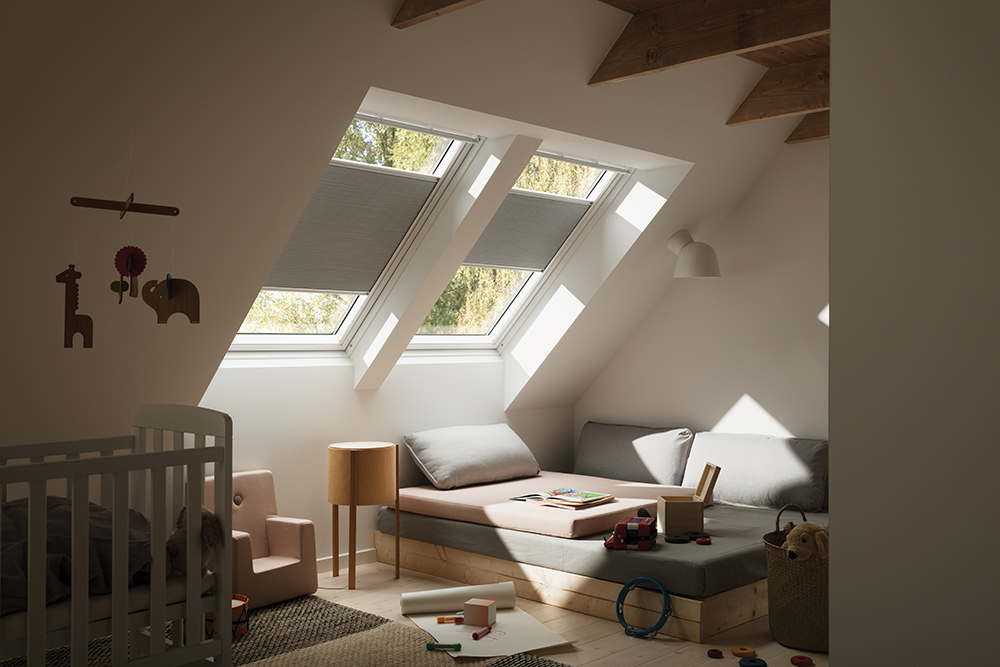 Velux blinds
Skylights and flat roof windows are brilliant at maximising the amount of natural daylight into your space, even when it's grey outside, but can be a challenge to dress. Velux pleated blinds offer a decorative solution and flexible light control. Available in translucent and blackout versions (from €127.92, above) they can be positioned either from the top or bottom of your window thanks to a unique 'flying' design.
Quick tip: Choose fabrics with a solar protective coating to protect against harmful UV rays and fading.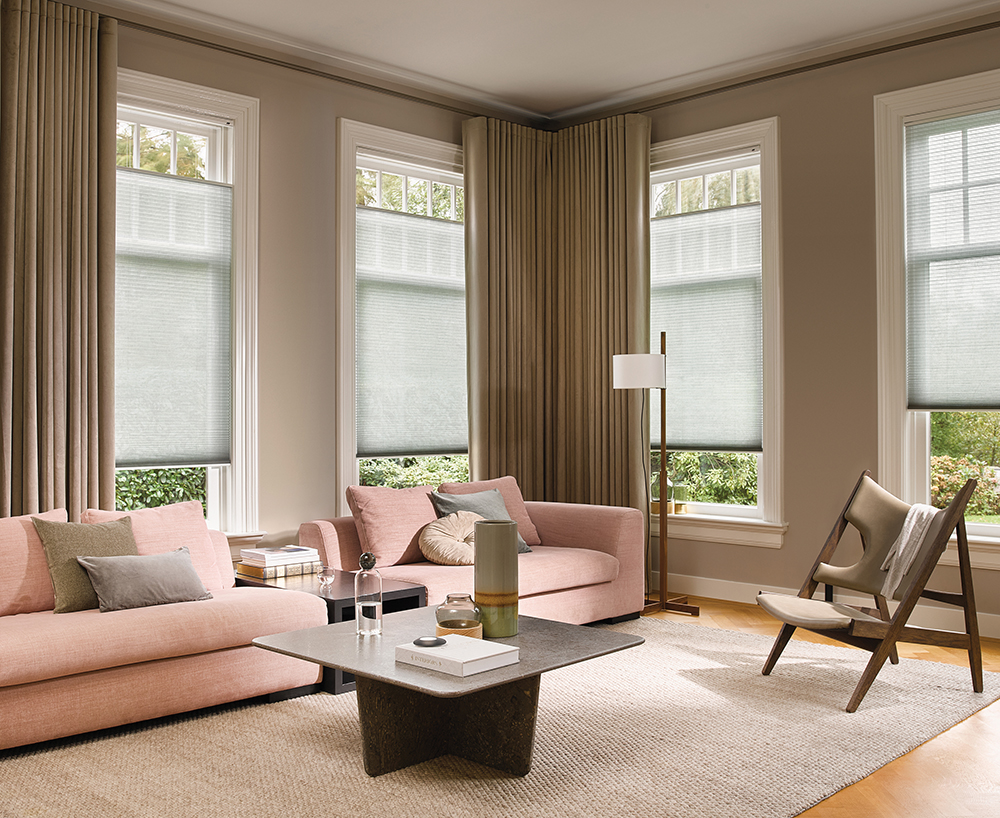 Layered blinds and curtains
Pleated blinds that have a honeycomb structure (like these Duette shades from Luxaflex, above) are an elegant way to dress a living room window. Not only do they diffuse light perfectly they also help to regulate the temperature while reducing energy costs. Pair with curtains for a layered look.
Quick tip: Fit the blind into the window recess, a pane or two from the top, to avoid the look becoming too heavy.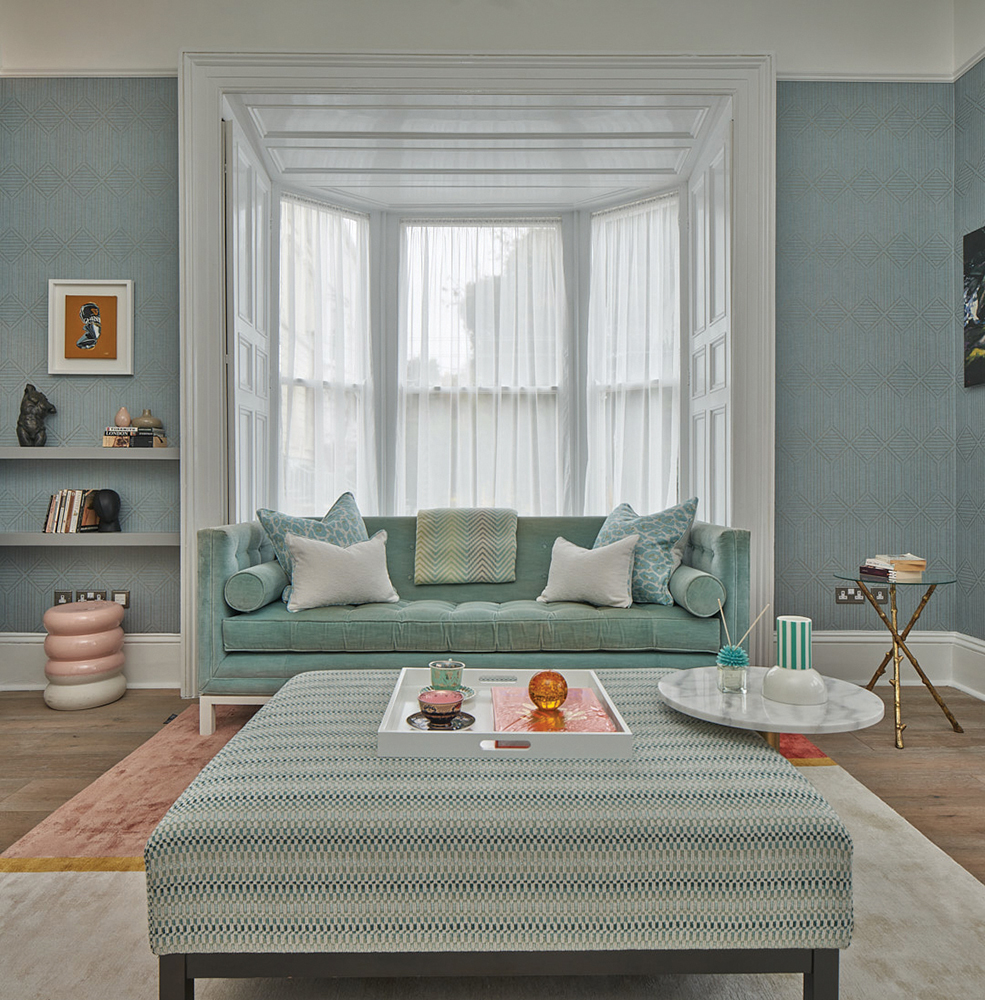 White voiles
Be inspired by this simple but effective window dressing idea by interior design Julianne Kelly (above) and make a feature of a bay window with white voiles. A floaty, lightweight alternative to blinds and heavy drapes they let in natural light while still providing lots of privacy.
Quick tip: For fuller-looking curtains go for more fabric in the width and use expanding cable cord attached to hooks to hang.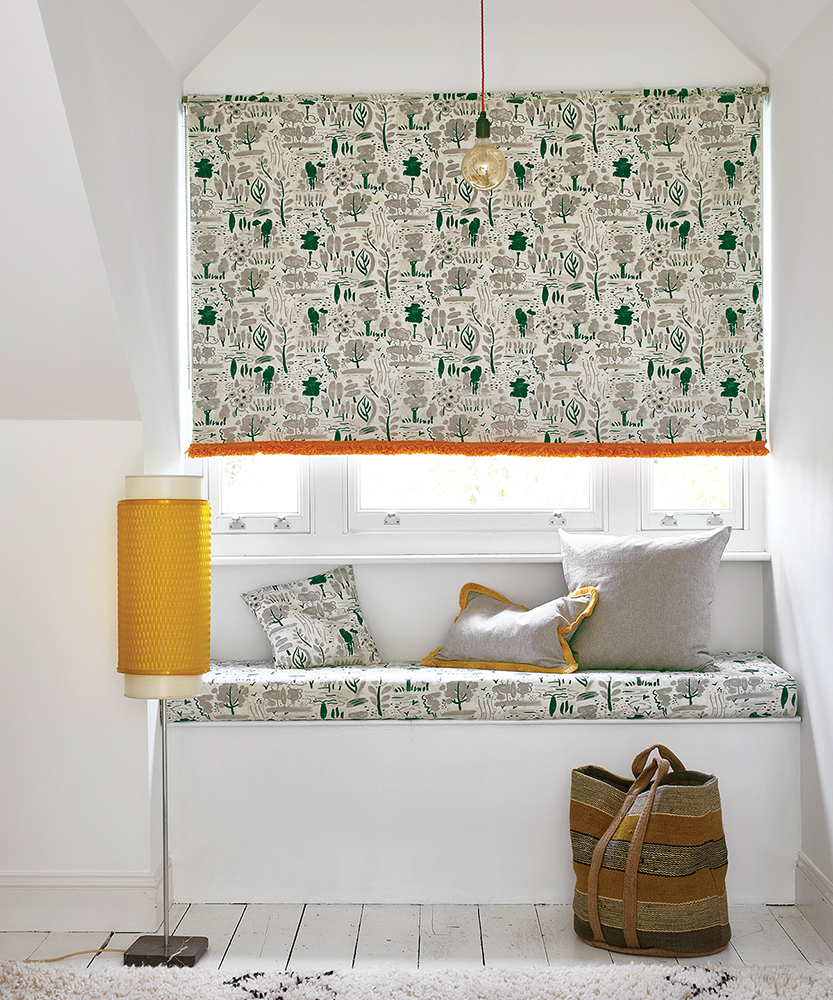 Match blind and fabrics
Match your window dressing to your cushions, wallpaper – or even window seat - for a cohesive look. We love the jaunty feel of this fabric by Annie Sloan (Dulcet in Old white, above). It's the perfect pick-me-up pattern for an all-white scheme.
Quick tip: Zhuzh up old blinds and curtains with lace, tassels and trims for a whole new look.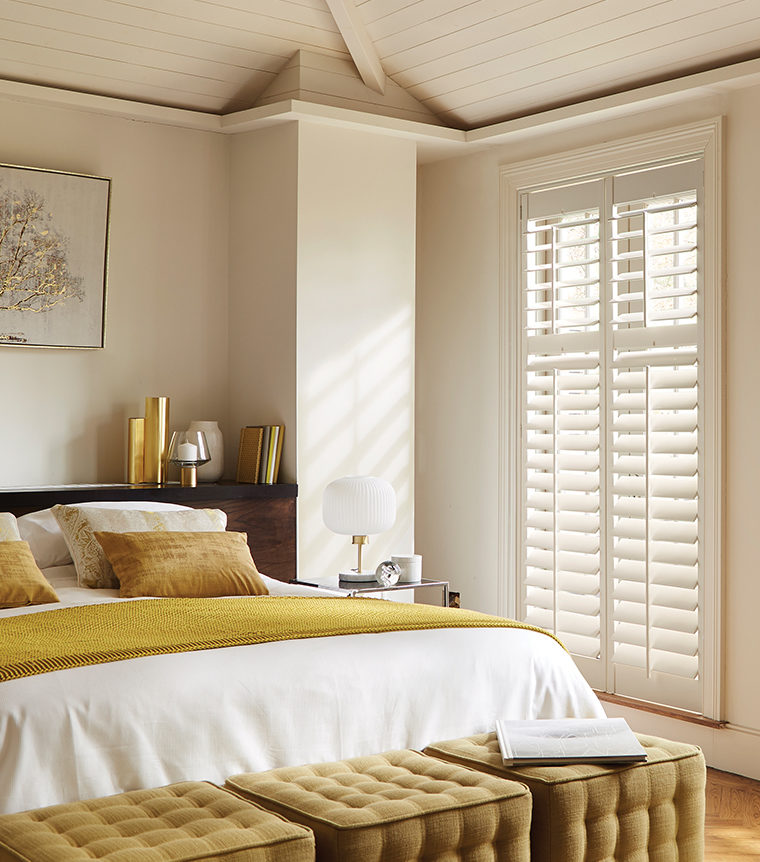 Wooden shutters
Noise and light reduction are key when it comes to finding the best window treatments for bedrooms. Our favourite? Wooden shutters. Brilliant at absorbing sound, they provide complete privacy when closed – and look pretty too, from both the inside and outside. These Luxaflex shutters (from TM Blinds, above) are handcrafted from solid wood and come in a choice of made-to-measure designs for every style and shape of window.
Quick tip: If your room has particularly large windows, opt for a bifold design for easy opening and closing.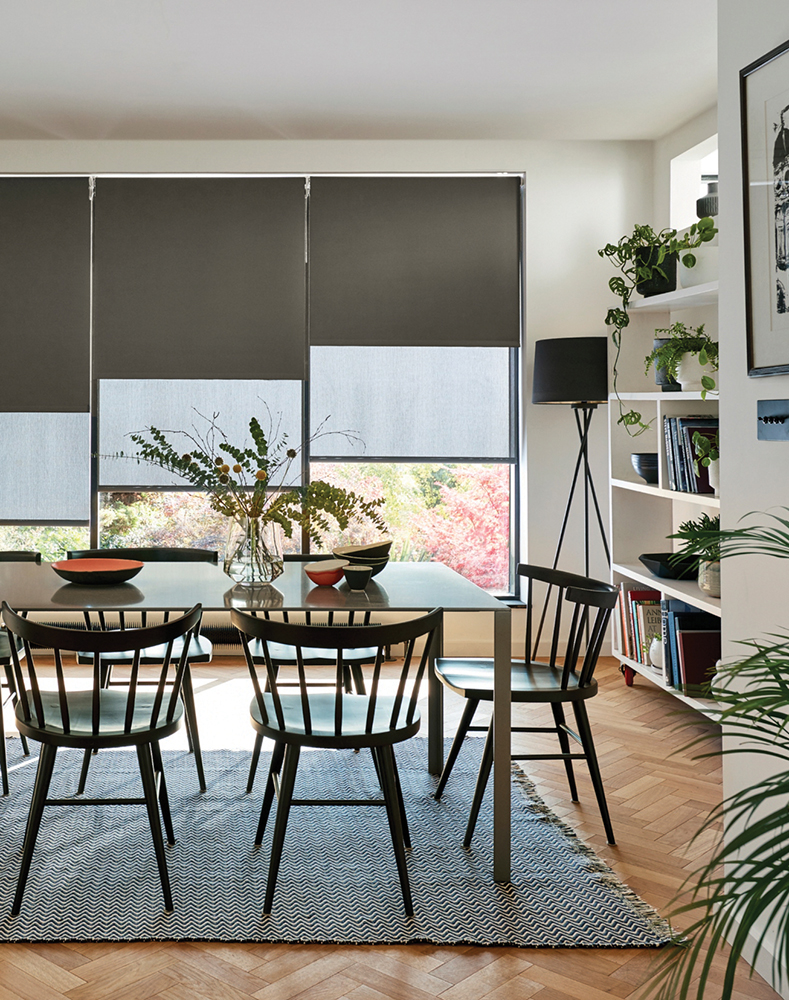 Double roller blinds
French doors and bi-folds can really open up your home to the garden but how do you dress them without detracting from the views and light? These Double Roller blinds from Blinds2Go (from €43.61, above) offer the perfect solution – a translucent fabric for the day and a blackout fabric for night.
Quick tip: At least 105mm recess depth is needed to fit double roller blinds inside a recess.
Need to know… Curtains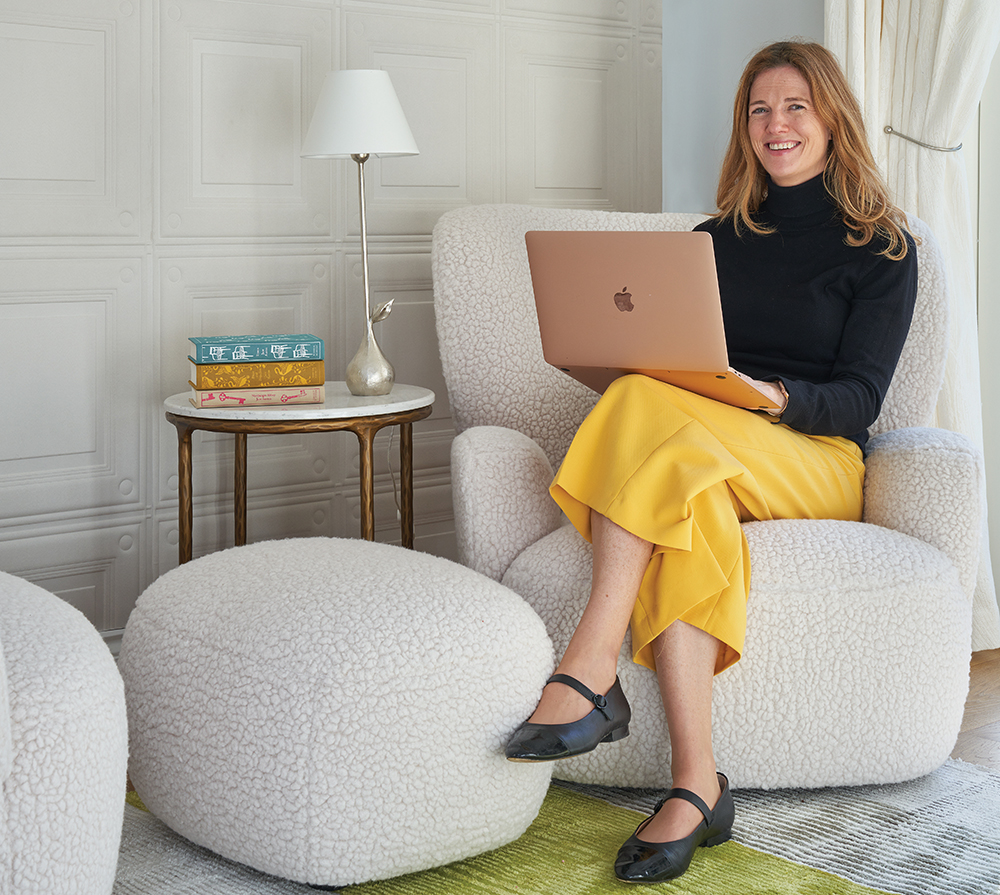 Interior designer Julianne Kelly shares her top tips for dressing windows with curtains:
1. Measure up: Ensure your curtains fit, length-wise but also widthways; fuller-looking drapes have more fabric in their width. Floor length are more elegant than short curtains (and can help to emphasise the size of a room), although they're not always practical with radiators. Don't make the mistake of stopping the curtain at some indeterminate point between the sill and the floor as they'll just look like they've shrunk.
2. Heading style: The right heading will affect how your curtains hang. For contemporary settings, a wave or inverted pleats work best. More elaborate valances, pelmets, swags and tails suit traditional schemes. Hand-sewn French pleats are a neater option if you're after a smart look.
3. Material matters: Curtains can enhance or camouflage a view, block sunlight, protect your privacy and even add character, which is why picking the right fabric is key. Velvet has great insulating properties, is good for soundproofing, highly durable and also beautifully tactile. Cotton is extremely versatile – it is both great for dying and easy to print on. It can also be woven into heavy upholstery-type cotton or light muslin. Sustainable fabrics are a great eco option, and an increasingly popular choice. Design brand Kirkby has recently launched a new collection made entirely from 100% PET recycled polyester from waste plastic bottles, recycled wool and acrylic.
4. Add lining: Interlining makes a world of difference to the overall look of your curtains. If you live in an older property, it's worth spending the extra money on thermal lining for added insulation and warmth.
To find out more about Julianne Kelly Interiors, visit the website.
Looking for more ways to spruce up your home? Make sure you check out our 7 easy updates to give your home a refresh.
Share This Article