Living in a rented home really limits what you can do to the space around you to make it your own. Some landlords are so strict, you can't even hang up a photo or paint a wall without losing your deposit, and it's a pain. We've rounded up some of the ways you can make a big difference without ending up on your landlords enemy list.
1. Upgrade your lighting

Lighting is often the worst feature of a rental, but luckily, for the most part it's not a difficult thing to change. Don't underestimate the difference swapping out a few shades can make, either. If for some reason you can't change them - in some cases you may need an electrician - then try to avoid using overhead lighting at all. Concentrate on your collection of floor and table lamps instead so when you turn them on, all the attention is on them instead of the ceiling light.
2. Try command strips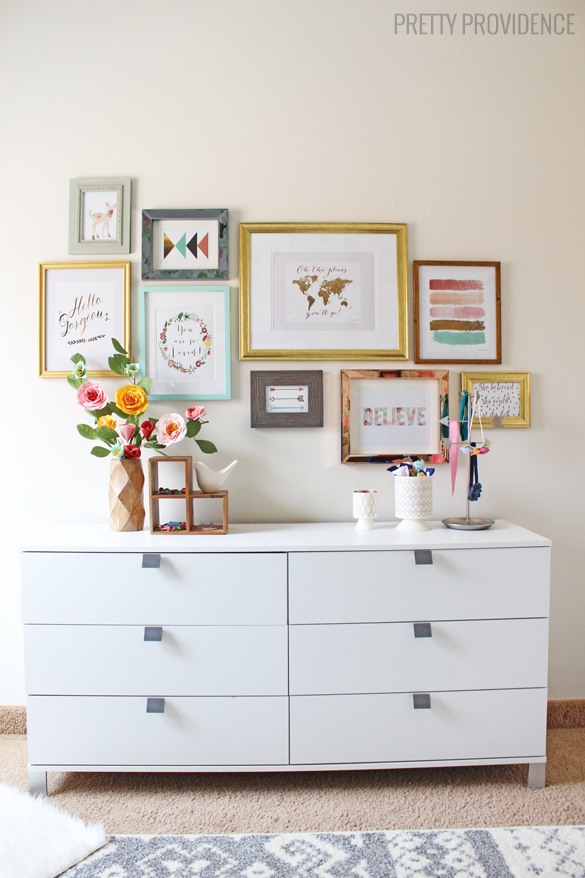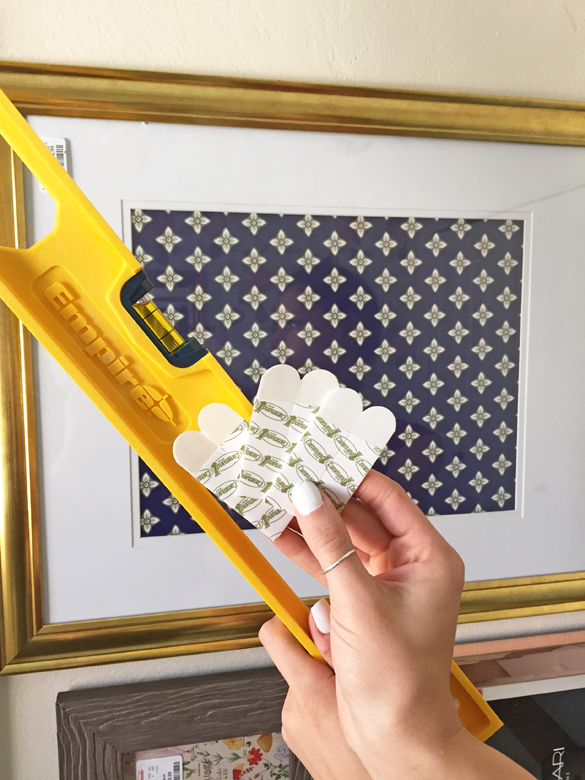 You can hang pictures without ever using a single nail with Command Strips and similar products. No holes, no problem!
3. Use self-adhesive tiles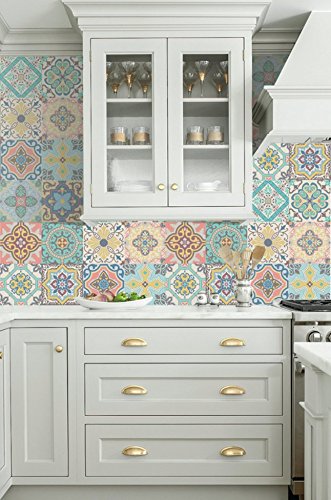 Tiles are a tricky one because you often can't change or hide them without a significant investment, one you're probably not willing or allowed to make in your rented home. Self-adhesive tiles can make a big difference to your kitchen or bathroom, by changing the entire look of the room.
4. Invest in soft furnishings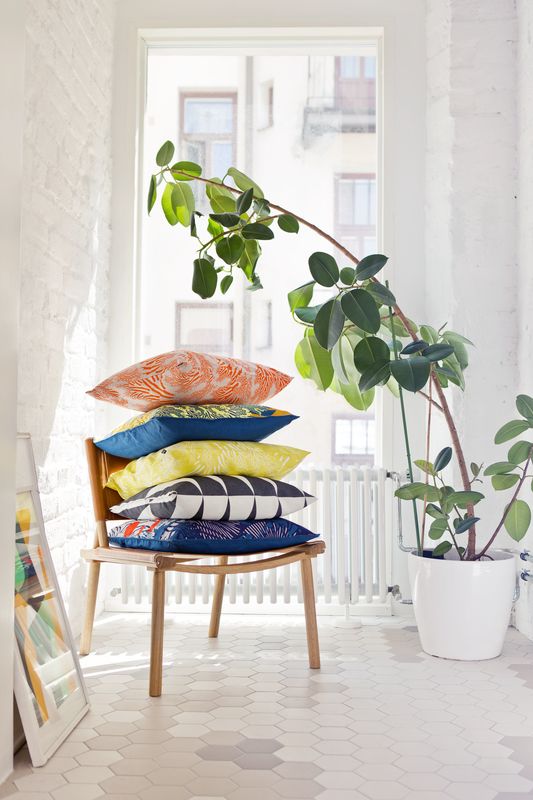 It's easy to overlook things like cushions and curtains, but they can make a room feel much more comfortable or add a lot of drama without much work. Highstreet shops have a big range of colours, patterns and styles to update your interiors quickly and easily without bankrupting you.
5. Accessories, accessories, accessories.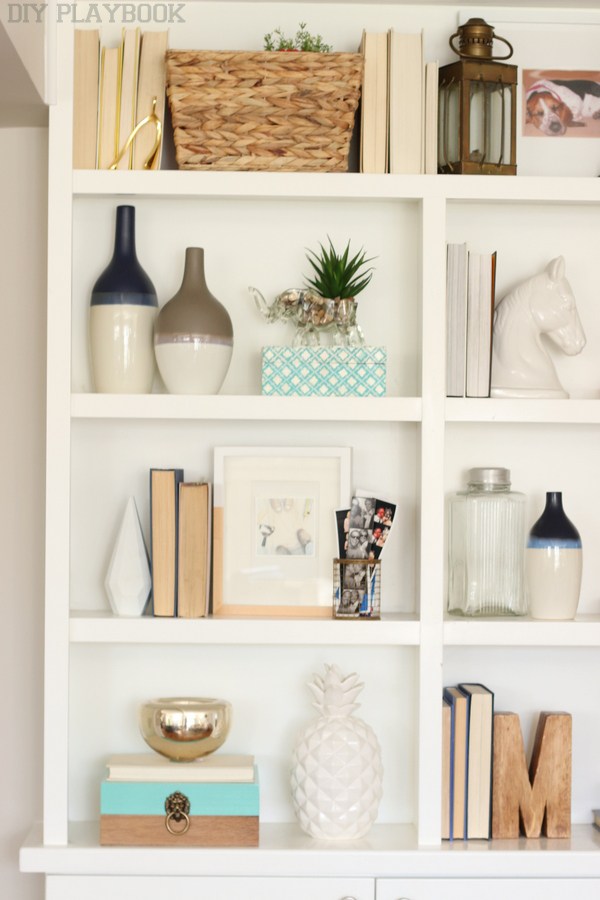 Forget what Coco Chanel said - more is more in this case. A few strategically placed accessories can transform a room and bring some life to it. They don't need to cost the earth either, so long as they provide interesting focal points in the room.
6. Temporary wallpaper can save you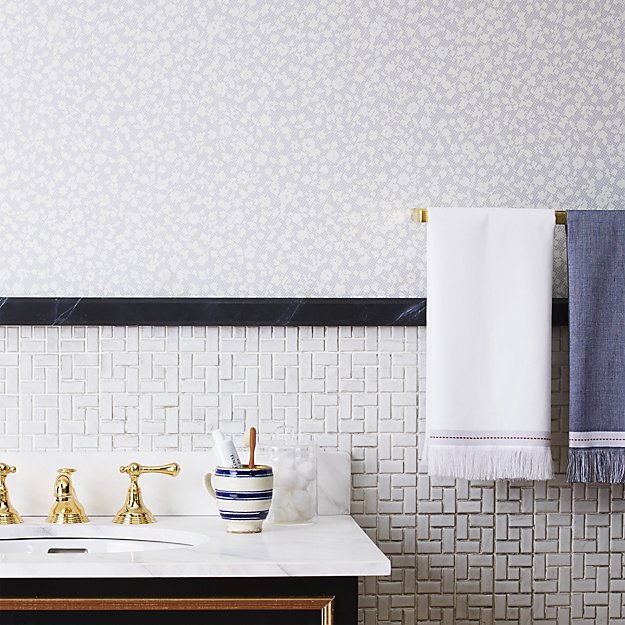 You probably can't wallpaper over your landlord's smooth, plastered, painted walls, but temporary wallpaper or contact paper can be a good interim fix. You can also use contact paper to transform plain furniture you don't totally love.
7. Go rug shopping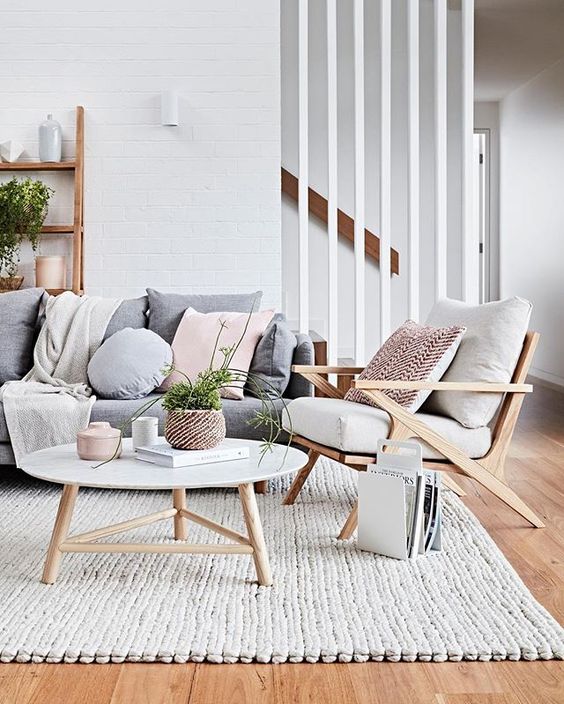 Whether the carpet has seen better days or a tiled/lino floor feels a bit cold, a rug can work wonders. Opt for something big, that takes up a lot of the room, and it'll cover a multitude. Replacing the floor is a costly job but the plus side with a rug is that you'll own it long after you leave, so invest in something you really love.
Images: 1 | 2 | 3 | 4 | 5 | 6 | 7