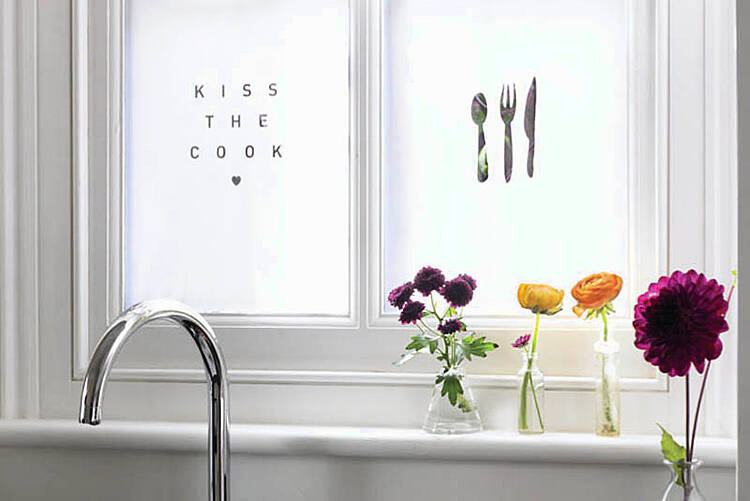 "The kitchen window at the front of our little terrace in Dublin looks straight out onto a busy laneway. We don't want to use blinds and block the daylight from entering the house, as it is already small and dark, but we are tired of making eye contact with the strangers who peer in at us as they pass by! Is there a handy solution," wonders reader Caoimhe, who lives in Dublin 7.
You betcha, Caoimhe. A window film immediately springs to mind. A frosted or decorative adhesive film you can purchase either by the metre or in a specific size, from suppliers online such as Brume or Purlfrost both of which deliver to Ireland. The frosted films still allows 70% of the light to enter, are easy to apply (they can even be trimmed with a scissors) and start at £14 for a half metre by 1.2m section.
Brume does a lovely decorative 'Kiss the cook' kitchen film (above), measuring 28cm by 42cm, for £25. And we reckon that's not too bad for a bit of privacy, eh?
Have any of you tried the film method? Do you have pros and cons? Leave us a comment and let us know.