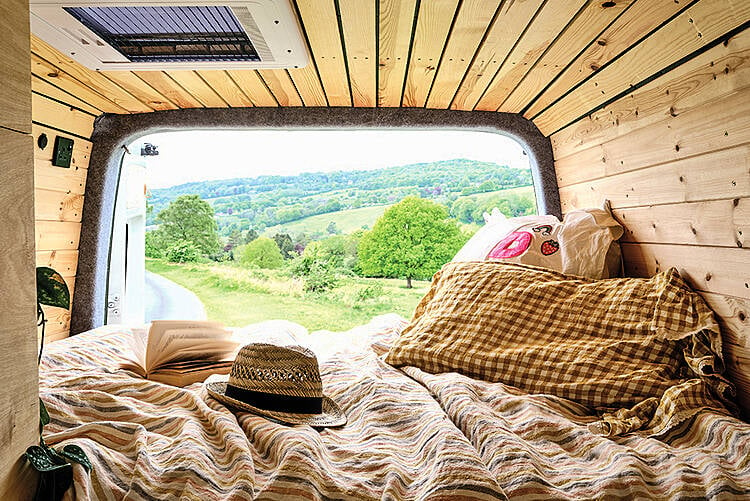 Always fancied taking to the open road in a cute camper van? Interior designer Dee Campling offers her expert tips for DIY-ing a van of your very own.
Compiled by Ciara Elliott
Thinking of upcycling a camper van and heading on the road this summer? Stylist and designer Dee Campling has always been inspired by interiors that manage the twin feat of serving as a personal sanctuary in addition to being practical and adaptable and has just published her first book, Camper Heaven, on this very topic. "I love the idea of creating a space where you can feel entirely at home, yet everything within it is flexible and multi-purpose," says Dee. "And of course the beautiful place itself should ideally be suitable for more than one use – especially now that so many of us have begun to carve out a space for working from home. Why not work from your camper van?"
In recent years, self-built camper vans have boomed in popularity as more people have become aware of the many possibilities they offer. After all, a well-designed camper is a home-from-home. You can create an entirely personal, aesthetically pleasing yet functional space for living, sleeping, working, eating and more. And when it is parked on your driveway, it can become an extension of your house and then you can drive it away to take in a new experience, a new adventure or even just a new view. Read on for how Dee found her own perfect van, now her tiny holiday home on wheels.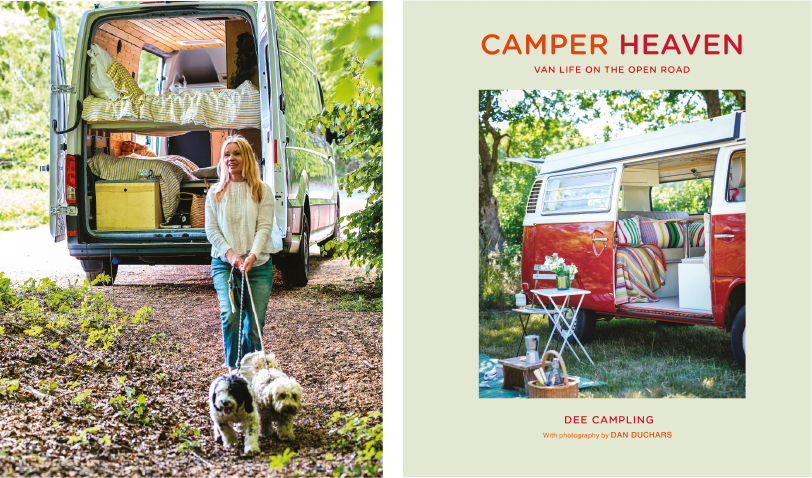 Dee's tips on DIY-ing a camper van
1. What's your style? As with any interior design project, start by identifying your own core style. What kind of colours, eras, shapes or textures of camper van are you drawn to? Do you like a clean look or are you a maximalist at heart? In my book I break the styles down to four categories – rustic, Scandinavian, vintage and industrial. Understanding the options is the first step toward finding your dream van.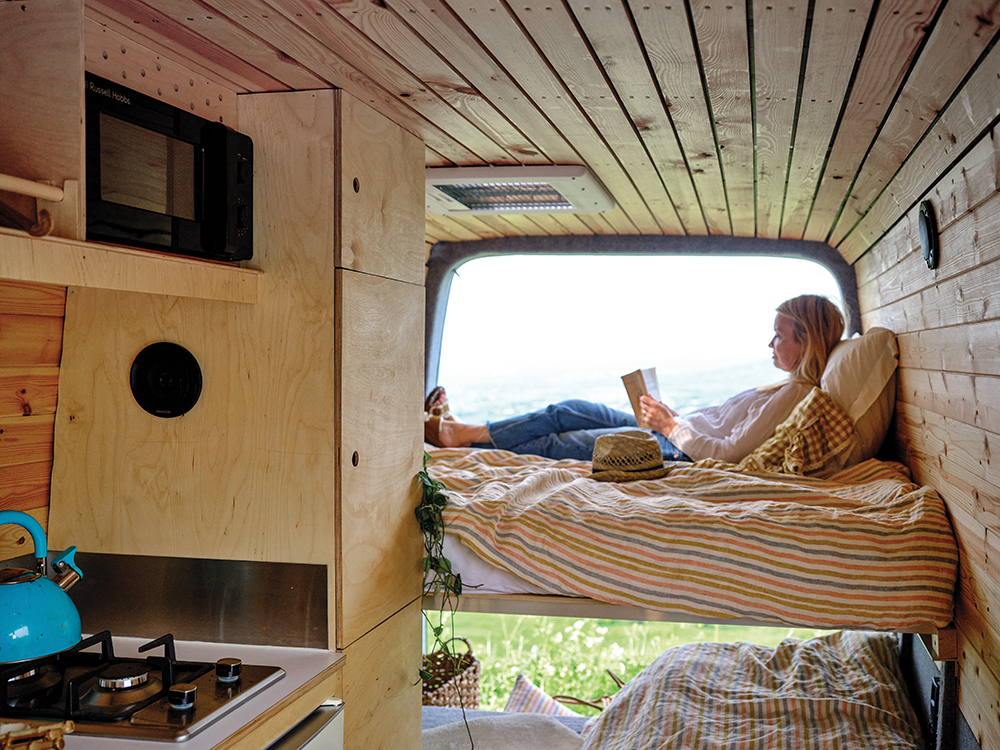 2. Think about what makes you happy: There is no harm looking to the latest trends for inspiration as long as you don't lose sight of your own preferences. Things that make your heart sing and make you happy are never a bad place to start.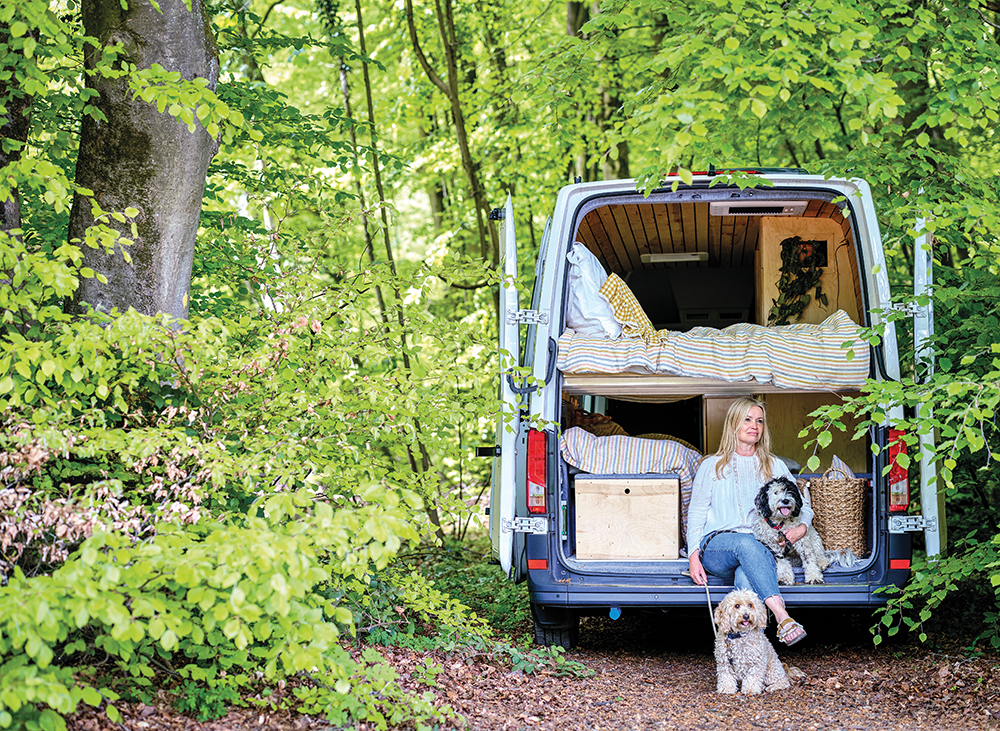 3. Consider your priorities: No interior has to be purely functional, and even a small van has the capacity to be a wonderful retreat. My absolute priority was to have a fixed bed. My dream was to be able to sit in my bed with a cup of tea in hand looking at a beautiful view. Also a fixed bed at the back allows for a roomy storage area underneath which is what most van owners call 'the garage' as it houses the electrics, water tank and various essentials such as folding chairs, a hammock, bikes and paddle boards.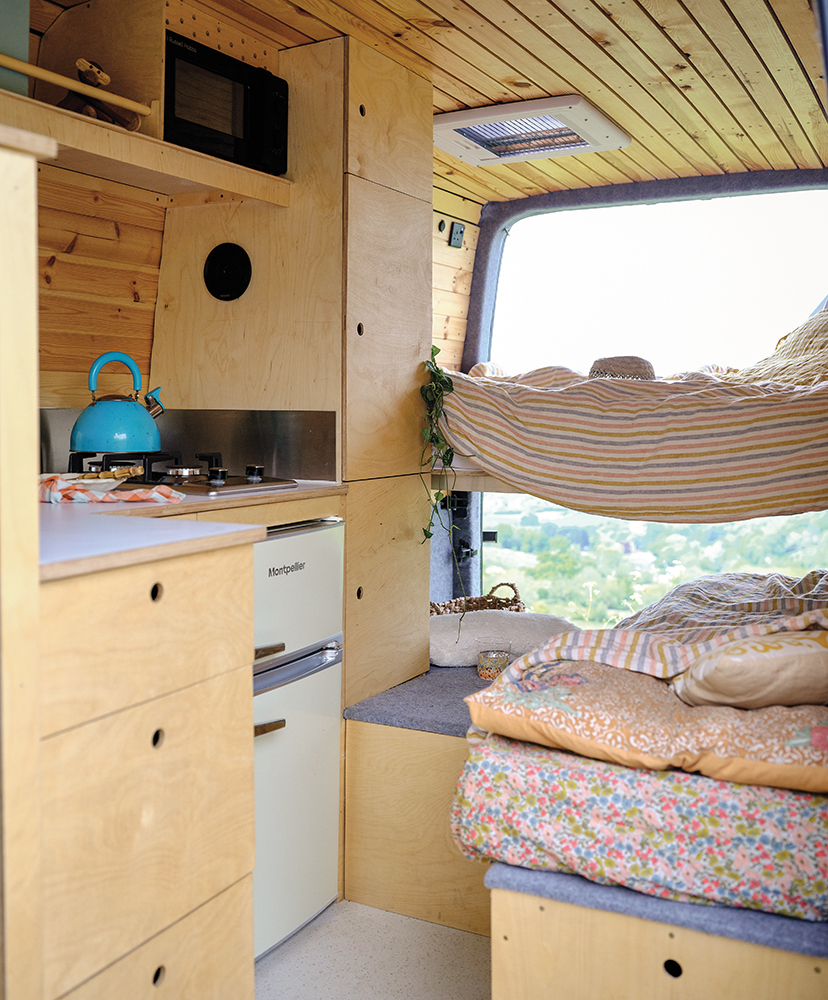 4. Find inspiration online: There are so many camper van conversion resources online but the one we found the most helpful was Greg Virgoe's YouTube videos and his two Instagram accounts Van Life Builds and Camper Dreamin'.
If you missed the first in our short series of expert tips for embracing outdoor living, check out how to…bring your indoor plants outside.
Share This Article