A House and Home promotion
If Sarah Reynolds from Organised Chaos has taught us anything about organising our homes, it's that putting systems in place to help you along the way, will keep the progress you make going long term.
With that in mind, we've asked her to highlight the big home organising zones you need to create in your house to set you up for success. Take it away, Sarah!
1. Create an entryway landing strip
How long it takes: You might spend a week assessing your space, but changing your space should only take around 30 minutes.
"One of the busiest spots in a house is the hallway. It ends up a dumping ground for everything from keys, post, money, sports, handbags, gifts etc.
The hallway is the artery of your home. For a good flow of energy, not to mention practicality and ease of use, and of course, simply keeping it looking good - it needs to be kept clear and organised.
Assess over the course of a week, what exactly is getting dumped and not homed. Then find solutions and ways in which to change the habits of the family in this space.
Paperwork is difficult to organise, and placing a system in your entryway is the first step on the journey to organising this. So by creating your landing strip you're killing two birds with one stone - improving the layout of the hallway, and starting your paper system.
Products I'd Recommend: I find having a tray (something like this) on your hall table gives a space for those odds and ends that seem to gather there, and helps keep things tidy. The fact it looks good is a bonus!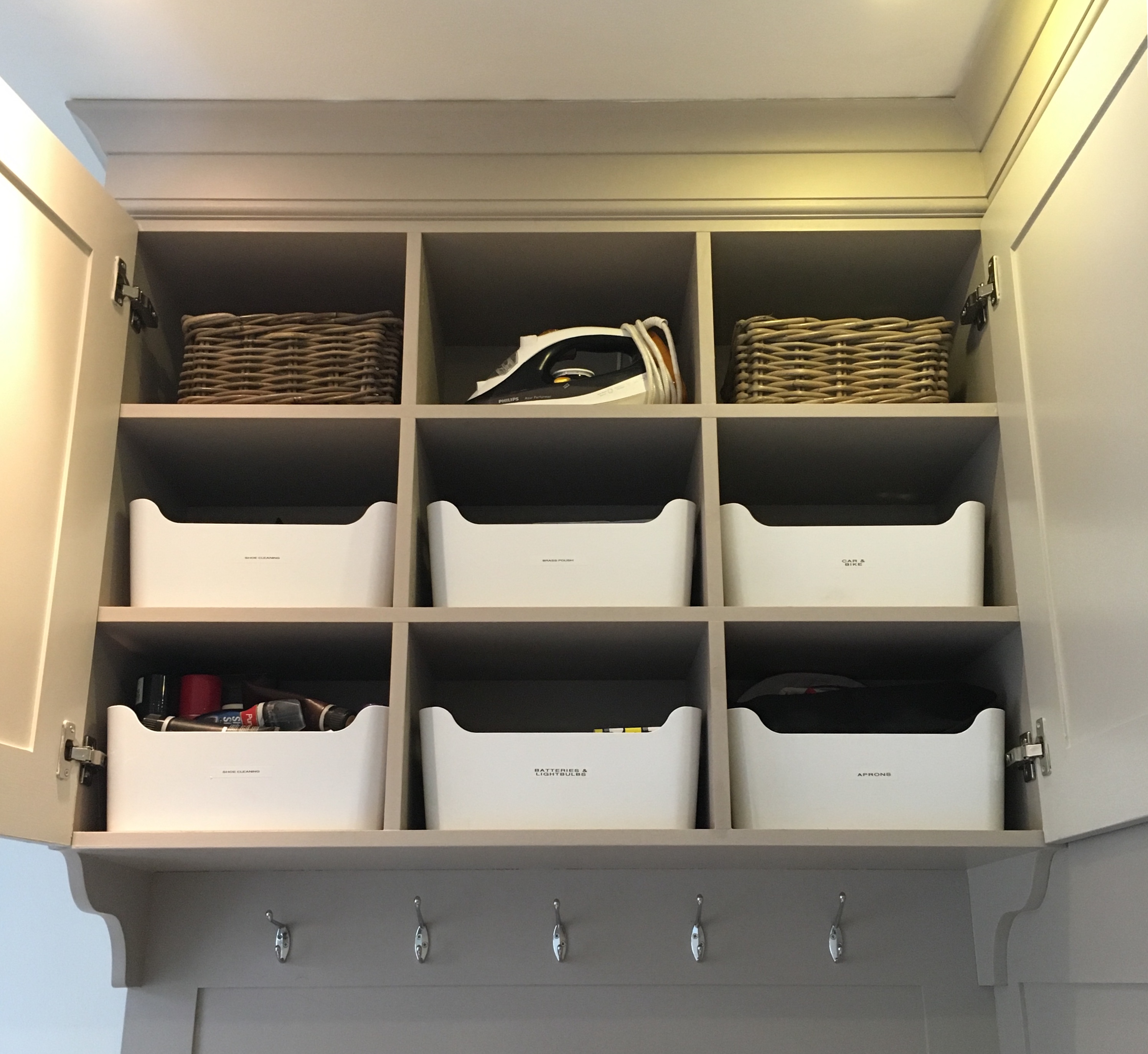 2. Create a stationery nook
How long it takes: Set aside one hour for this.
"Most people just love stationery, and even if they don't, we all seem to just amass a tonne of it. But it's scattered everywhere throughout the house and we just can't find the scissors or tape when we come to need it. So you need to create a zone.
If you have a home office, you might want to put the majority of your stationery in there. However, whether you have a home office or not, you will need small stationery zones in the kitchen too, and perhaps in each of your children's bedroom (especially if they are of school-going ages).
Place the usual suspects such as pens, pencils, paperclips, folders and files all together and keep them in dedicated spots for ease of access and use."
Products I'd Recommend: A trolley like the Raskog from IKEA is good as your main storage, but a smaller desk caddy works for those smaller areas.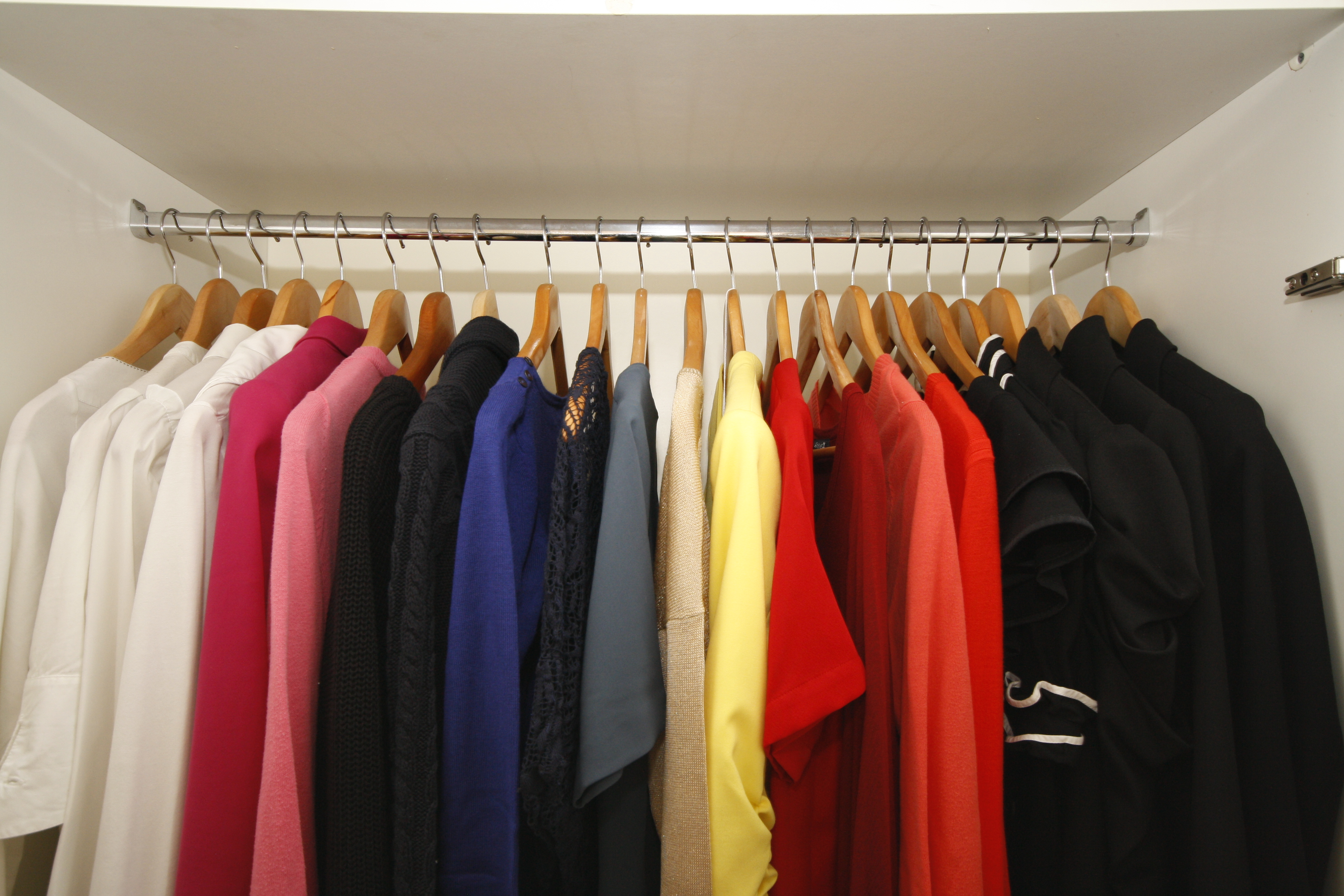 3. Create 
outerwear and accessories zone
How long it takes: Set aside two hours for this.
"Whether you are rushing the kids out the door to school or trying to get out for a family picnic, there are some items that it would be really handy to have to hand. Things like hats, carves, gloves, sunglasses, wellington boots, coats, shoes, rain-gear, etc, that you will probably only need as you leave the house.
Gather everyone's year-round accessories into one space. Declutter and then choose a home. Are you placing these items into a drawer? Or into a basket on a shelf? Choose the location then add the storage around the items.
Possible 'homes' for these items are in the hallway, utility room or if you have one, a mudroom or boot room. Alternatively, if you can't keep all these items together in one spot, place them according to each family member in their respective bedrooms. It's not ONE zone, but you will be creating a smaller zone within each bedroom."
Products I'd Recommend: Small baskets like this one from Homebase or this one from IKEA are ideal for this kind of job.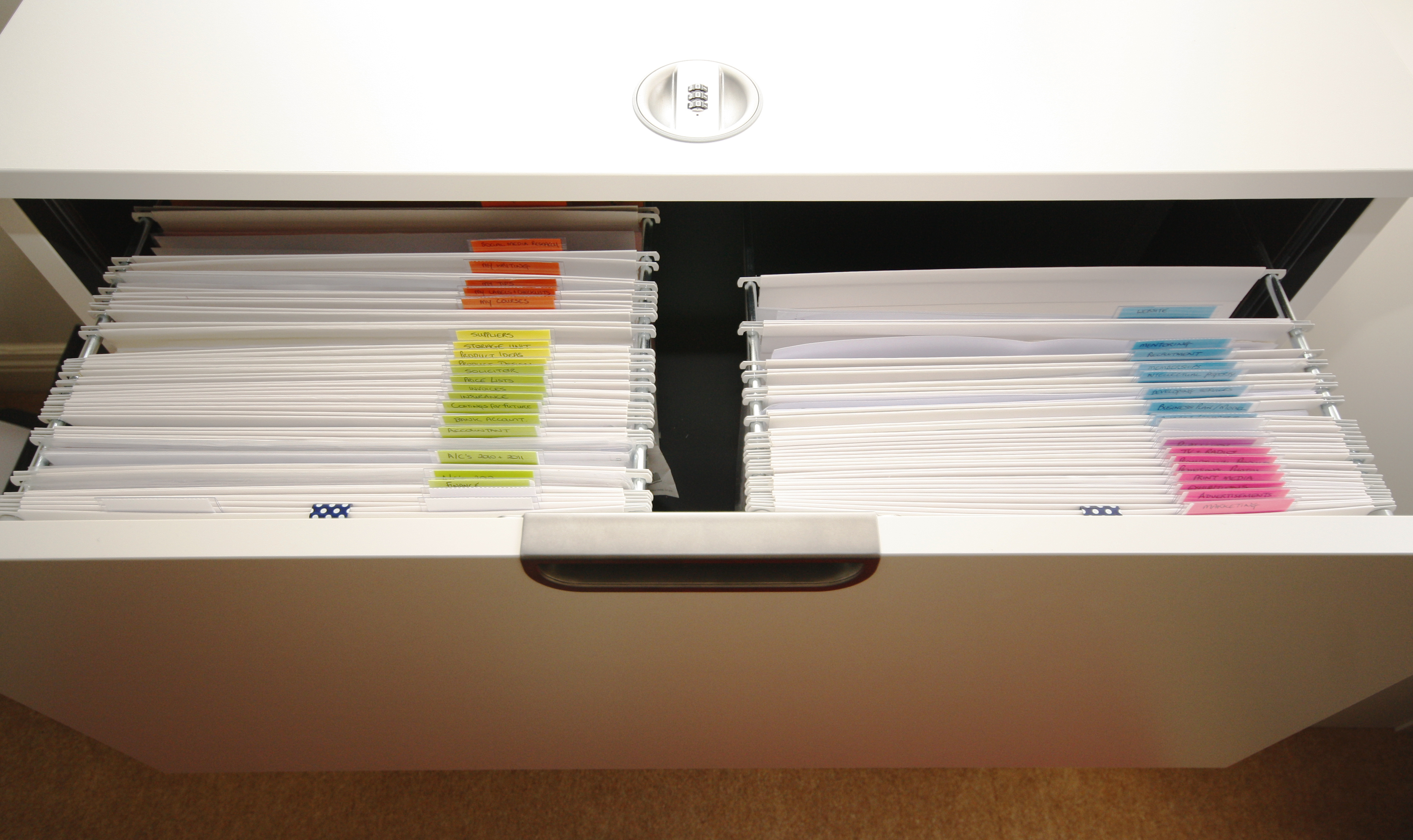 4. Create an administration station
How long it takes: Set aside three hours for this.
"Every home needs to sort this space out. From passports and birth certs, to manuals and school information, there is a lot of paperwork in our lives, and keeping it in shape will really help our stress levels. 
I think having a folder or expanding file near the kitchen is a good spot for a household administration zone. Place papers that you need regular and quick access to, in there. Create a little home management folder for yourself. Or if you have a home office, create a space in there that is dedicated to personal files.
However, if you have a home office, I would recommend filing as many papers in there as much as possible."
Products I'd Recommend: This can be as simple as box files you label effectively, or for something more aesthetically pleasing, something like this acrylic file box might fit the bill.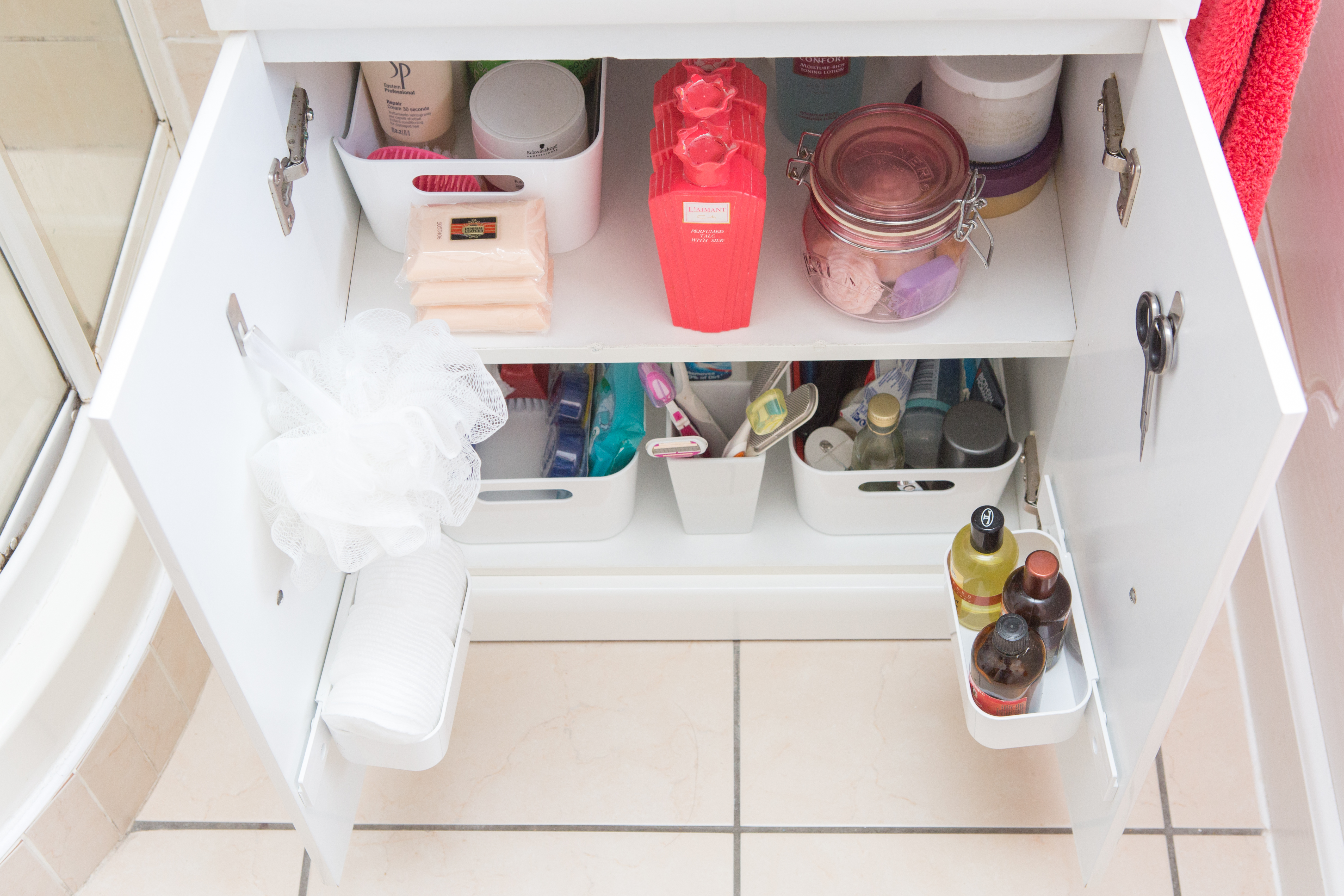 5. Create cleaning and laundry zones
How long it takes: Set aside two hours for this.
"Now most of us already have this zone set up - it's usually under the sink. So without knowing it you've probably already set up a zone. However, sometimes, under the sink can be a large space with no clear definition and generally we just dump things on top of each other.
And other times, you might have a utility room with some laundry products out there and then more under the sink. So keeping track of what we have and what we might need can be difficult.
To create your zone, bring all the products together. Separate them out according to their job - laundry/ dusting/ bathroom etc. And then examine the items according to how often you use them. Place items you use most often closest to you.
If they're up on shelves, use storage bins with handles to make it easy to get at them. And don't forget about the laundry itself in your planning. Remember baskets for dirty, washed laundry.
When items are ironed, do they go straight back to bedrooms, or do you need a interim rail for hanging clothes? All these considerations go into planning this zone."
Products I'd Recommend: Storage boxes like these are the ideal solution.
If you're tackling any of the above home organising zones, snap a before and after picture and tag us on Instagram so we can see. There's nothing more motivating to get your home organised than seeing everyone else's progress - we're all in this together!
Organised Chaos
Website | Facebook | | Instagram