Popular in the 1920s and '30s, Art Deco is a stark contrast to minimalism and Art Nouveau. Get to know the characteristics inside and out and transform your home with some Gatsby glam.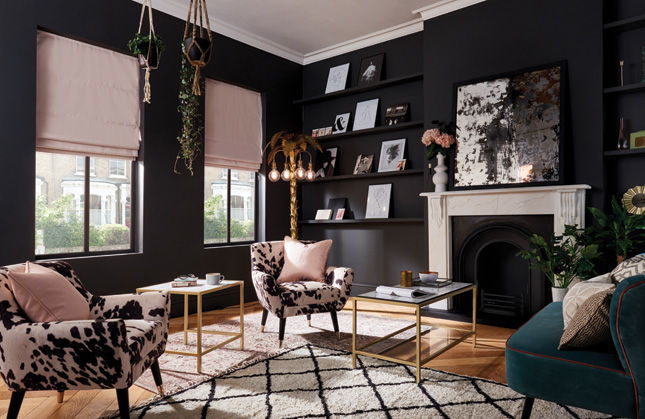 It started with the sunburst mirror featured on almost every interior design blog, followed by the explosion of gold and in-your-face sculptural shapes. By now, Art Deco has certainly become mainstream. It has permeated to the high street with interiors stores, as well as new businesses, giving interiors lovers what they want. It's a brave look that steps things up a notch. In September 2017, Dublin's Gate Theatre staged a production of The Great Gatsby that immersed audiences in one of Jay's soirees, proving that nostalgia for the 1920s is hanging around long after the 2013 movie adaptation. The reopening of the iconic Stella Theatre in Dublin's Rathmines along with the Joyce-inspired Mulligan & Haines on Dublin's Dame Lane have also proven that this style is flashy and not just a flash in the pan.
What are the characteristics and where should you look if you plan on bringing a touch of Art Deco to the home? Common themes are nudes, chevrons and stylised animal motifs. Shapes are geometric and angular, while colours are deep and daring – think black, metallic and dark green, off set with bright white for that 'wow' factor and unbeatable contrast.
Geometric shapes, vintage posters and gold accessories, set against a dramatically dark backdrop, is one of the simplest ways to achieve the art deco style.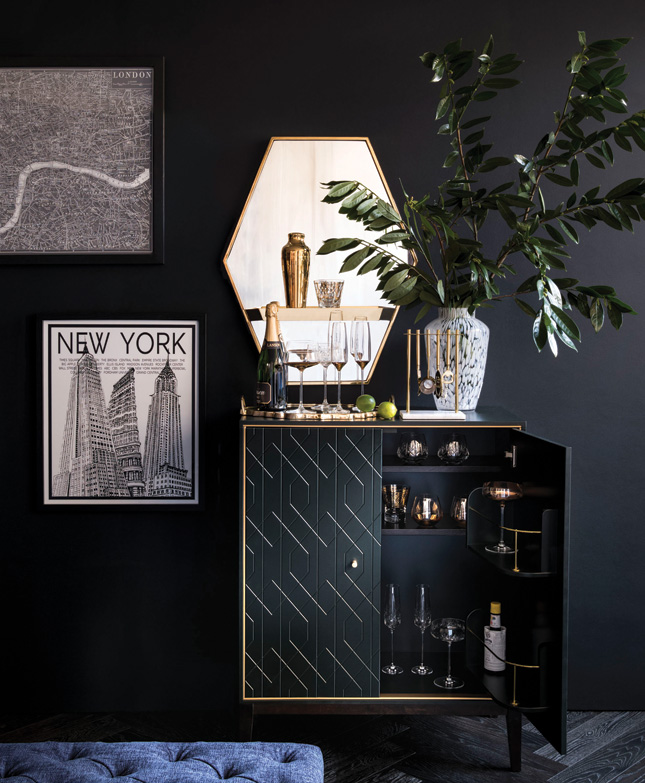 Read on as we take you through the essential furniture pieces that encapsulate the look.
Bit on the side
Art Deco had an influence on all areas of the arts. It combines old-world glamour with functionality and modernity. Gold instantly lifts a room, while black balances out the shine and gives the perfect contrast. Gold finishes also bounce light around the room. When accompanied with darker tones, the look is daring and dramatic. Splash out with side tables that take on the style, colour and form of Art Deco, and you'll be doing the Charleston in no time.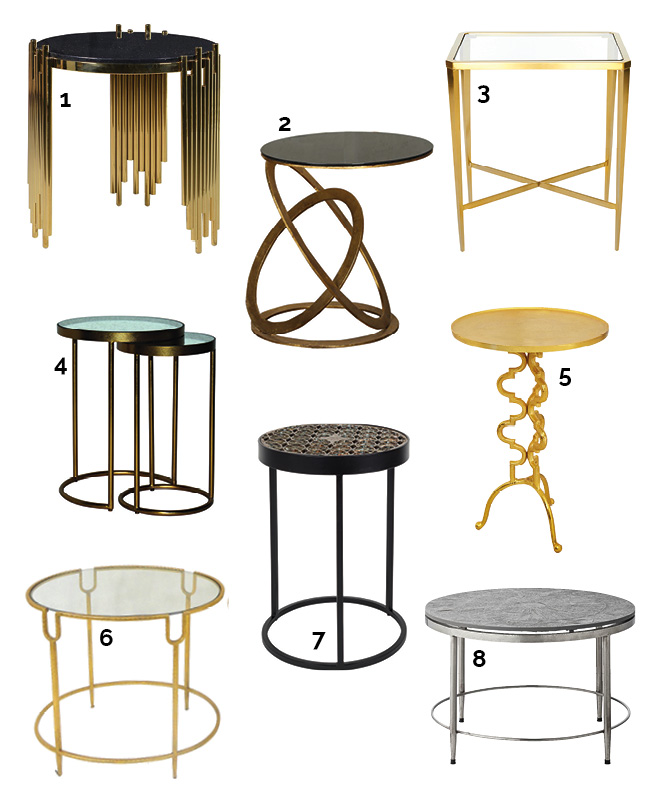 1. Black/Gold Tubes side table, €1,435, Oneliving.ie | 2. Abigail Ahern Kimpton occasional table, €396, Amara.com | 3. Venezia gold side table, €220, Laura Ashley | 4. Star (nest of two tables) by Julien McDonald, €270, Debenhams | 5. Gold table, €55, Homesense | 6. Deeson, set of two side tables, €249, Michael Murphy Home Furnishings | 7. Sari side table €169, Woo Design | 8. Lene Bjerre Lynette table, €1,148, Next
Mirror, Mirror
"The features of Art Deco that I like to celebrate in a design are the combination of high quality craftsmanship and materials, artistic centre pieces, and beautiful detailing," says Iosaf Bennis of IBE Design (ibe.ie), the design firm based on Dublin's Wicklow Street. It doesn't have to cost a bomb either. Though it might seem like a look that requires a big investment, if you're a dedicated follower of trends the switch should be just as pain-free and easy as any other – and all it may take is a new mirror that captures the style.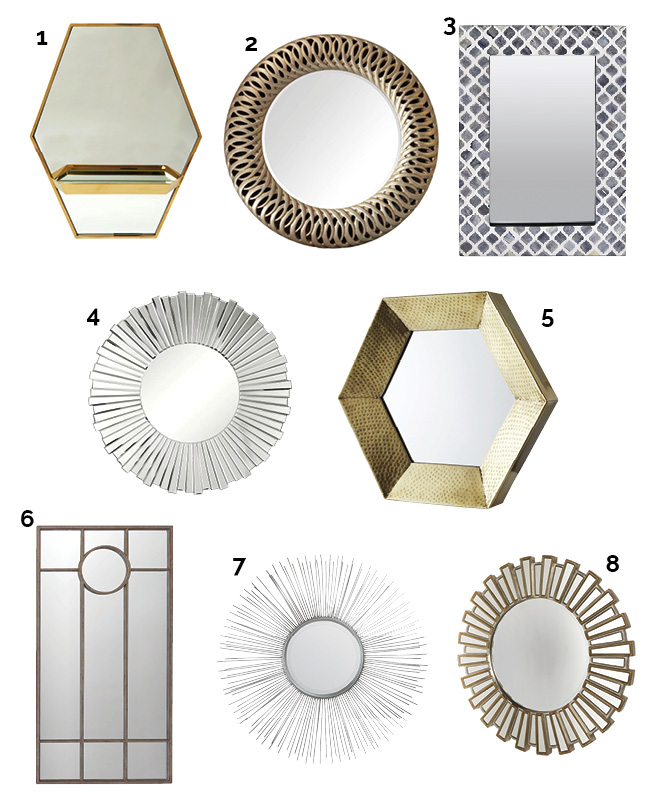 1. Deco round mirror tray, €54, Marks & Spencer | 2. Riva mirror, €199.95, Mindy Brownes at Arnotts | 3. Small bone inlay mirror, €350, Monsoon | 4. Facet wheel mirror, €216, Next | 5. Gold hexagon mirror, €34, TK Maxx | 6. Emde window mirror, €269, Michael Murphy Home Furnishing | 7. Eyelash mirror, €154.99, Littlewoods Ireland | 8. Hetti mirror, €175, EZ Living Interiors
Grab some stateside Art Deco inspiration from designer, Jonathan Adler. His namesake brand's pieces nod to the early 20th century, perfectly, but they also embrace a modern twist. Find his mix of homeware online at Amara.com or Jonathanadler.com.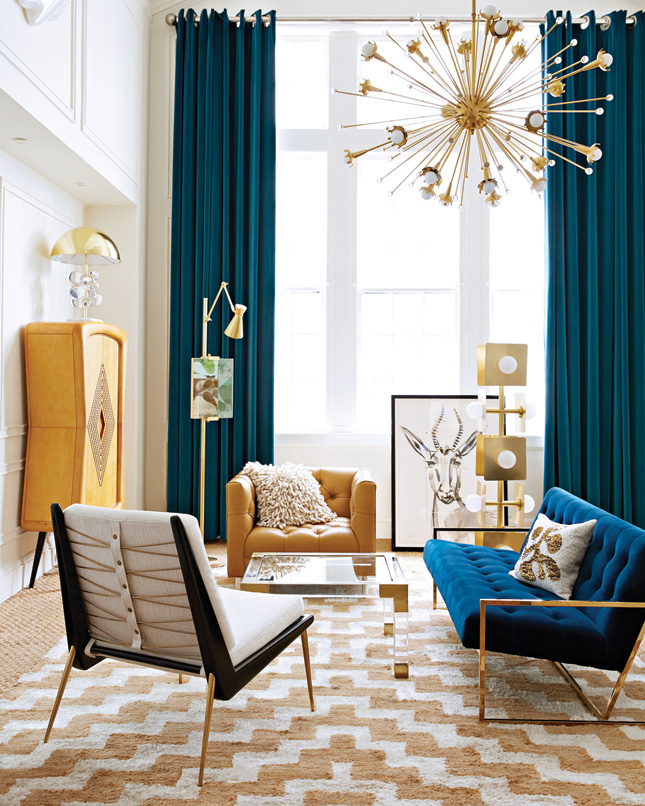 Light it up
When mixed with interior design, much like with architecture, the Art Deco style is all about making a big statement. Lighting is one area where you can do this. Period pieces and reproductions in this iconic style are becoming highly sought after. While you may not want your whole home to look like it was decorated by Jay Gatsby, you can still add some elegance to the living room – an impressive light will do just that.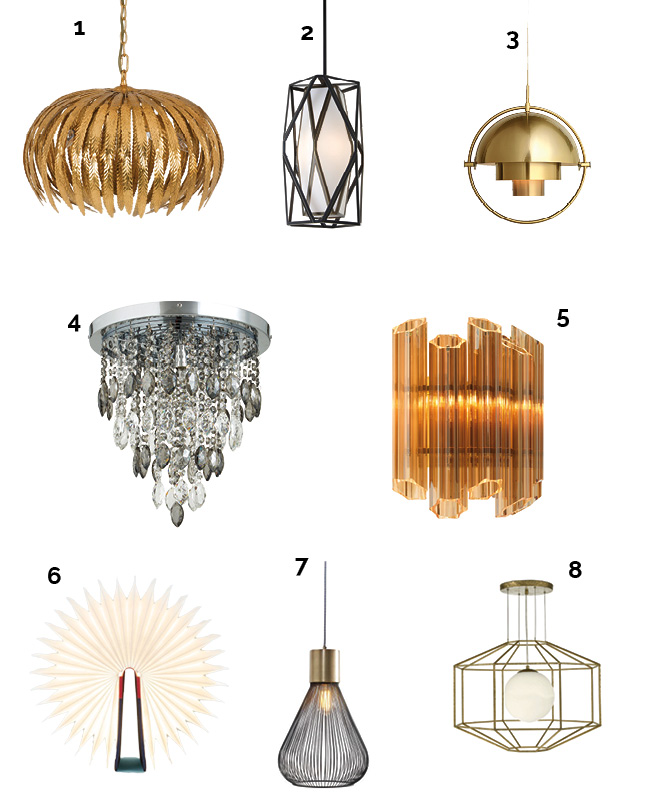 1. Apollo gold leaf pendant, €510, Feather & Black | 2. Alley light, €805, Ventura | 3. Mulit-lite pendant, €785.98, Hicken Lighting | 4. Ideal Home Brione Flush two-tone crystal chandelier, €114.99, Littlewoods Ireland | 5. Eichholtz Vittoria wall lamp, €605.55, Sweetpea & Willow | 6. Lumio book lamp, €135, Designist | 7. Pendant lamp Metallico, €189, Kian.ie | 8. Hexagonal gold effect pendant, €458, National Lighting
You might also like: The rise of slow interiors - the investment buys you need, that will last a lifetime
Share This Article