When it comes to floor fillers, you want your kitchen to be a hit – and to top the charts for years to come, because this is an investment that you'll be walking on every day.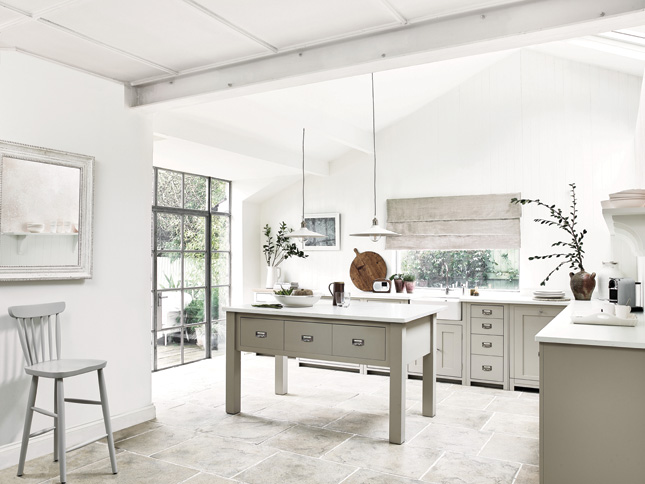 The kitchen's the heart of your home and needs a surface that's durable, easy to maintain and clean. Oh, and heck, if it looks good on Instagram then that's a bonus, eh?
2018's flooring trends are telling a couple of interesting tales. Vinyl is back with a big bang, but be careful about your choice so that you get durability; tiles are eternally popular, and right now it's a pattern play. While laminate is out, engineered and solid woods are firmly back in fashion.
Read on for our pick of the patterns, finishes and textures for your hardest-working space, your kitchen floor
Fake it till you make it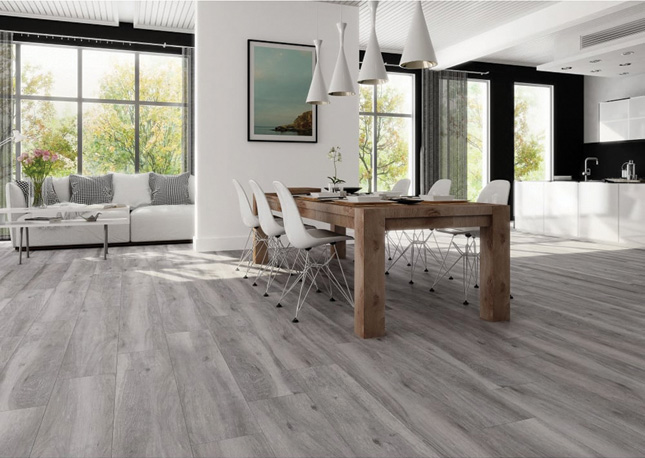 As the love of laminate wears off, we're moving over to wood-effect tiles. The easy answer to timber flooring in the kitchen, you get the look you want with a hygienic finish that's easier to clean and maintain. The Atelier range of matte porcelain tiles gives a pleasingly wide plank-effect in three chic shade choices. €16.95 per sq yd at Tubs & Tiles.
Distressed test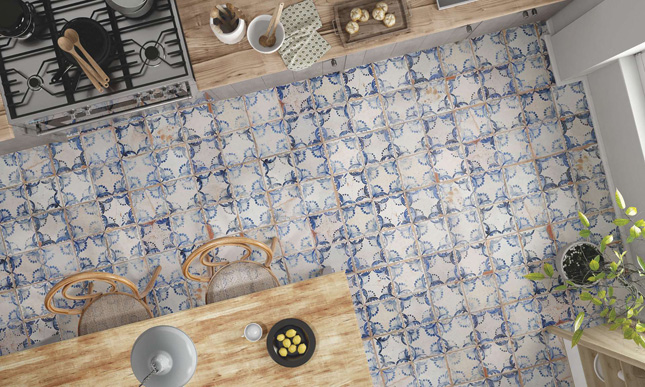 Over encaustics but still want some pattern power? The ideal way to add character to a new build or a perfectly pristine renovation is with an artfully aged effect, like these Faenza Blue tiles, €49.95 per sq yd at Tilehaven.ie.
Very varied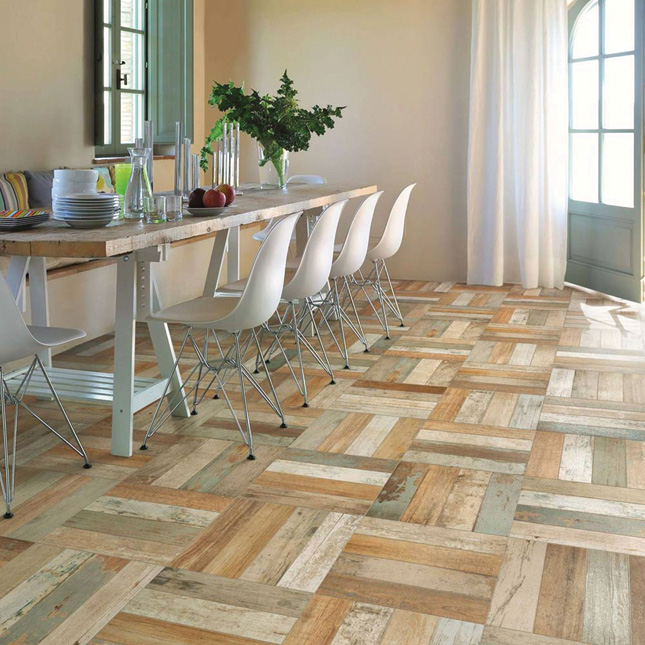 Perfect for lovers of industrial style, the FS Bretagne tile, €49.95 per sq yd, at Tile Haven, mimics the effect of vintage wooden pallets with a distressed, high-variation finish. It's designed to deliver a weathered, aged result but . It stands out for its bluish green, aquamarine and white repainted wood effect Ideal in a kitchen with steel,
Vinyl tap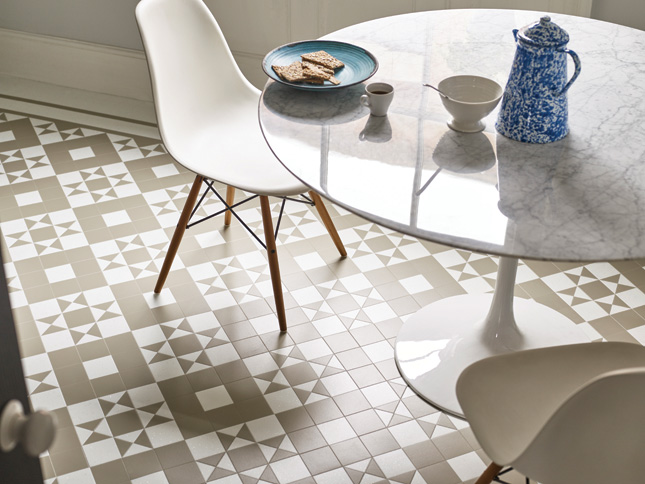 It's back and it's better than ever. Vinyl flooring is an easy and affordable way to transform a kitchen. Soft underfoot, it's easy to maintain and quick to lay. Plus, pattern choices are vastly improved from the basic mock tile effects of your parents' generation too, and if you've got a few more quid to spend, Amtico's range is exemplary. The brand's Luxury Vinyl Tile range allows for the look and feel of Victorian tiles with the warmth, care and comfort factor of vinyl, giving you the best of both worlds. €POA at TC Matthews.
Monomix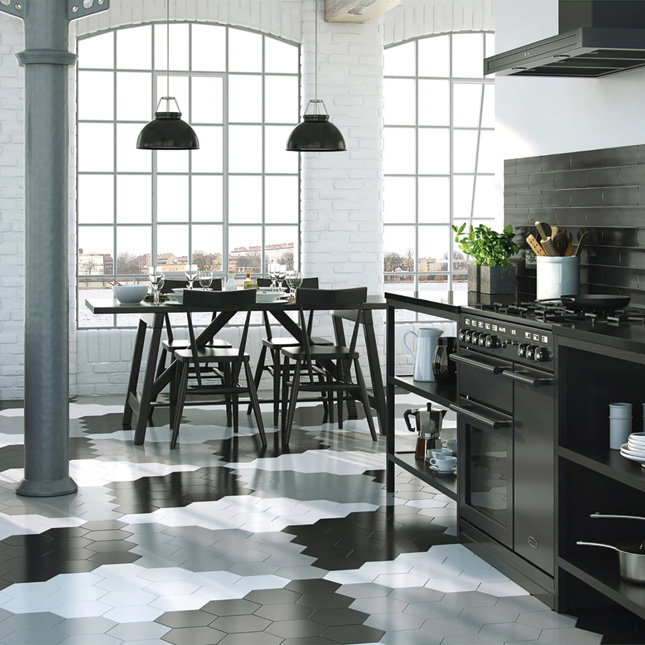 What's black and white and Instagrammed all over? Your kitchen floor, if you recreate this super-cool look using white, grey and black satin Hex tiles, €80 per sq m, at Waterhouse Tiles. It's a look that's sharp and contemporary, but which will lend itself brilliantly to bright, punchy accessories.
Wide open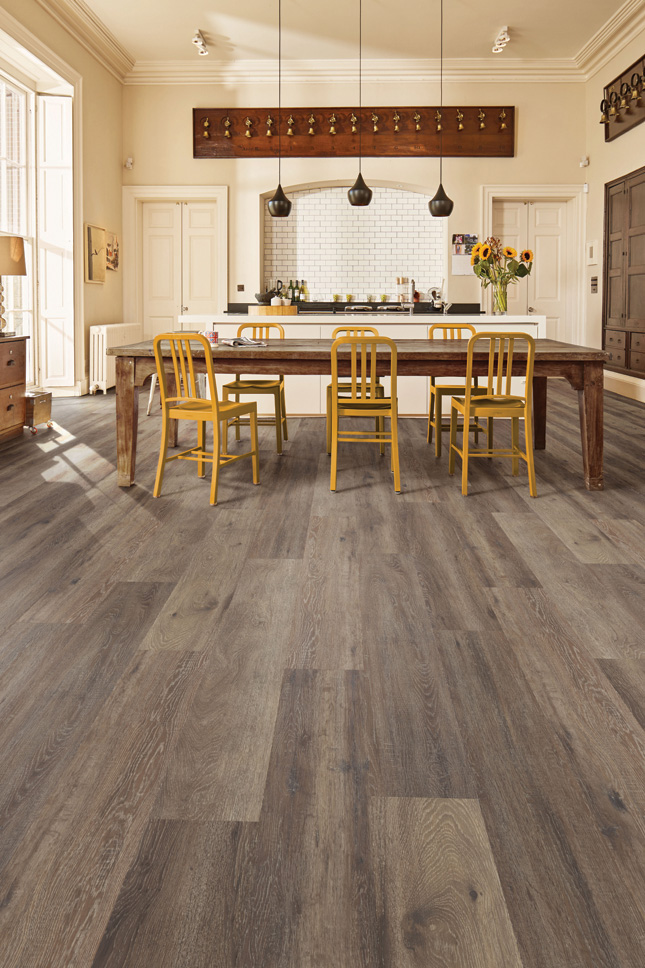 We're done with narrow strips and wide planking is making a major comeback for flooring. It makes a serious style statement and Karndean's Baltic Mistral Oak from the Korlok collection, from €58.79 per sq m, is a great mid-toned neutral with subtle liming that'll look as good in a contemporary kitchen as it will in a classic style.
Concrete jungle
The materials to choose for an environmentally-friendly floor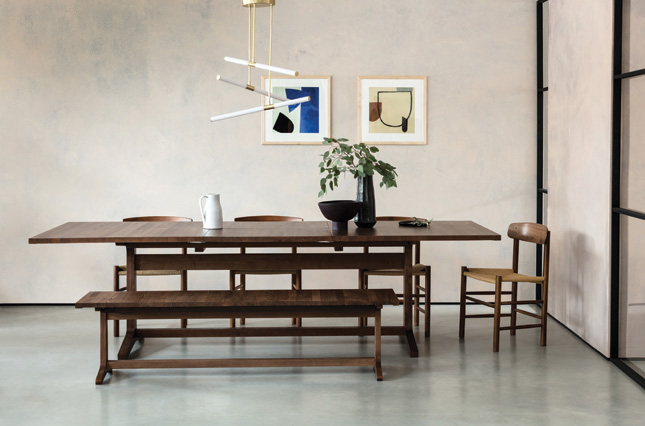 Cork, bamboo and reclaimed hardwoods are three of the most environmentally-friendly coverings you can use on your floors, but each comes with a drawback: cork and bamboo may not wear well in very busy kitchens and reclaimed flooring needs care and attention to bring it back to its former glory.
Concrete flooring, on the other hand, suffers from none of these drawbacks. Sure, it's the material of the moment but it also happens to be an eco-friendly choice for several reasons: your floor can be made from recycled or waste materials such as limestone and you can use recycled glass or marble chips within it too. Concrete is compatible with underfloor heating and actually helps to optimise heat transfer, minimising energy bills. The clincher? Your floor won't need replacing after a few years, so there's less gong to landfill.
Floor Finder
Mix and match for your perfect finish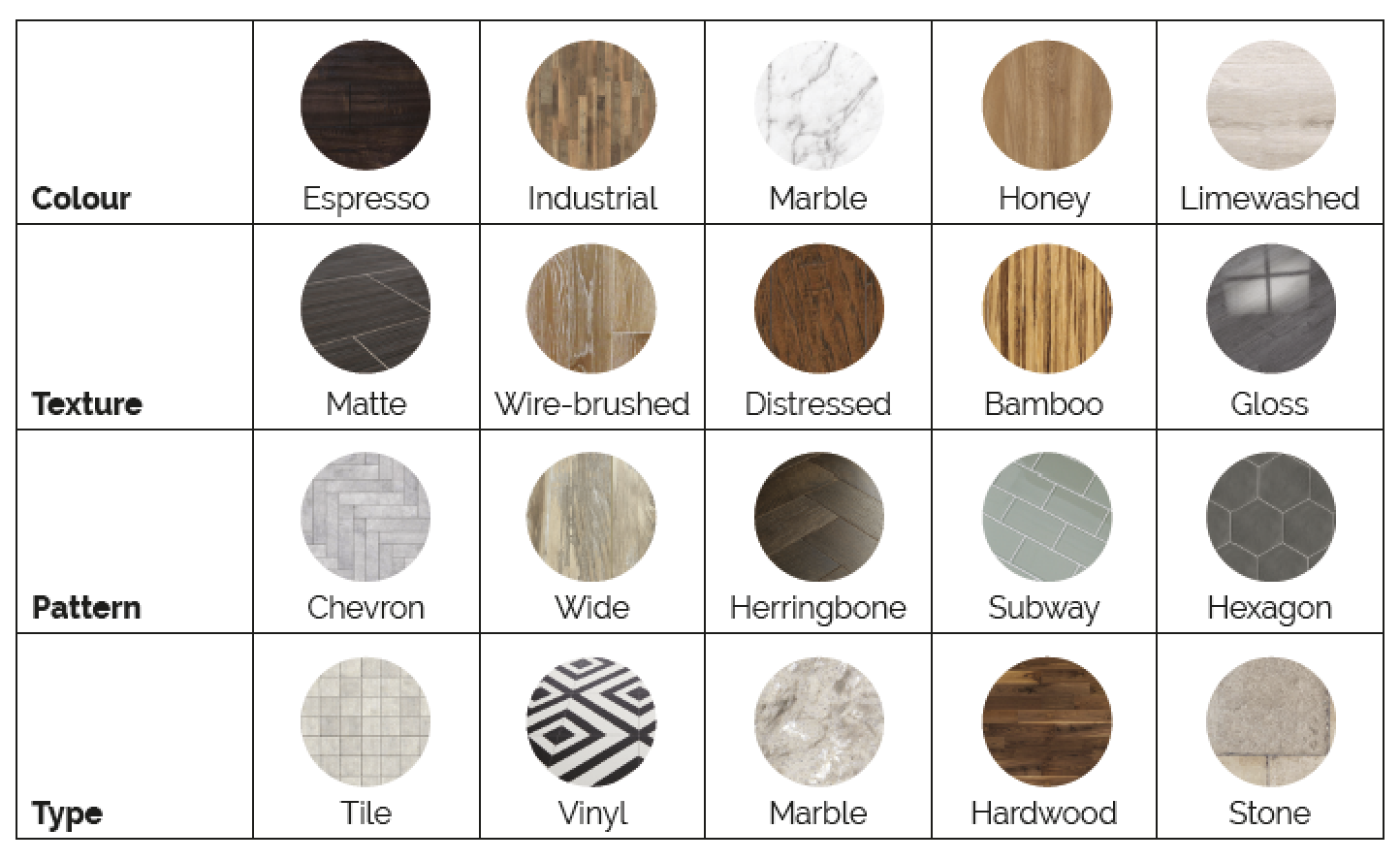 Q&A
Stella Coyle, national retail sales manager at Karndean Designflooring, talks kitchen flooring tips.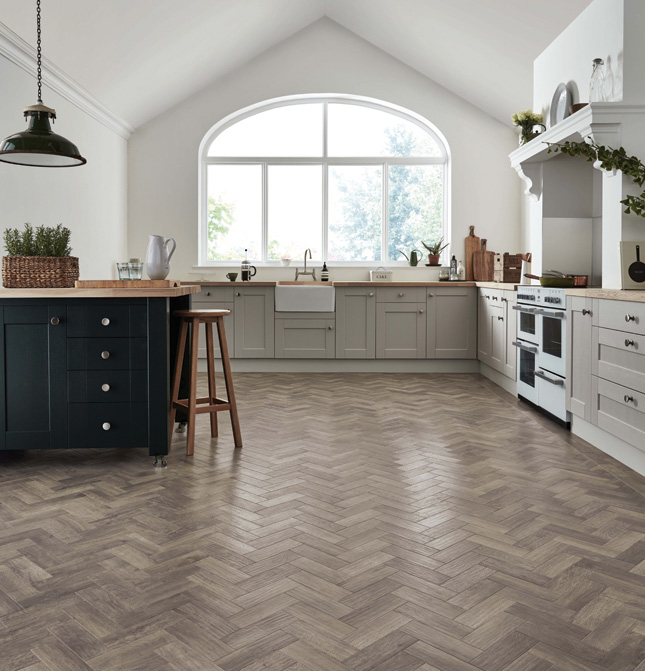 What do we need to consider with kitchen flooring?
"With heavy foot traffic, food and drink spills, and pet bowls, the kitchen can be hectic and tends to wear quicker than other less used rooms in the home," Stella points out. "Natural stone has been a popular choice for kitchens, but what puts many people off is how it feels underfoot – it can be hard to walk on, cold, and generally not the most comfortable option," she says. Karndean's gluedown or LooseLay offer comfort underfoot and are suitable for use with underfloor heating.
What about colour combinations?
"These can make a big difference to the overall feel of the room," Stella confirms. "For a contemporary look, the ashy grey tones of our latest Art Select, Storm Oak, work really well with various shades of green to create a fresh, modern botanical vibe." What if you're into the industrial look? "I suggest combining steel, copper and gold with our striking Van Gogh Charred Oak floor," she says.
What can I place over my stone or concrete floor?
Karndean's click and go Korlok can be installed over most existing hard surface floors. "It comes with a pre-attached acoustic foam backing so it'll be even quieter underfoot," Stella says.