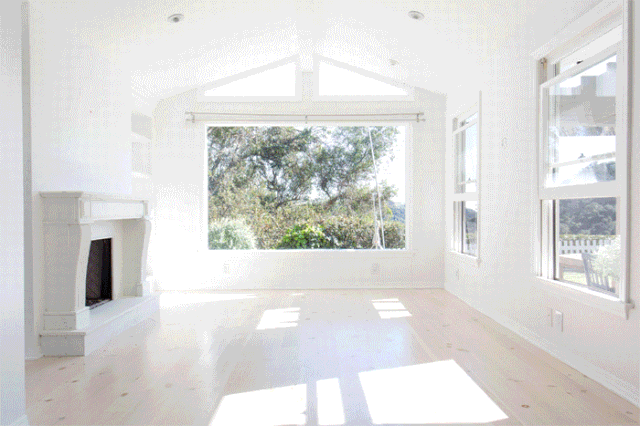 How amazing is this gif by interior designer and blogger Emily Henderson? She recently made over a sunroom for Target and created this gif of the changes to the room as it happened.
The slightly mesmerising clip shows more than just the gorgeous transformation in this sunroom, but it also happens to very visually explain how exactly the experts layer a room to leave it looking perfectly put together. If you're usually the one left wondering how many blankets are too many blankets, this might clear things up.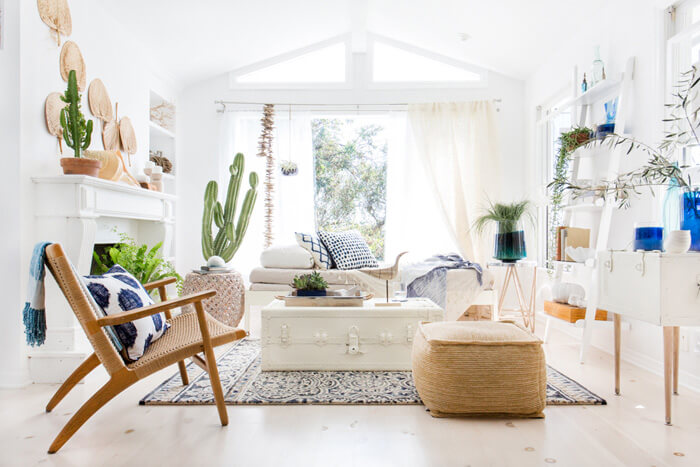 Watching the gif makes it seem easy. She started with a statement plant and the large furniture in the daybed and vintage trunks. Then she added a rug and built up the smaller details until the room came together. Simple!
The result is this sunny, white-and-blue beach-inspired sunroom. She also brought in vintage elements and hints of greenery, and we can't stop looking at it.
See more details below from the room!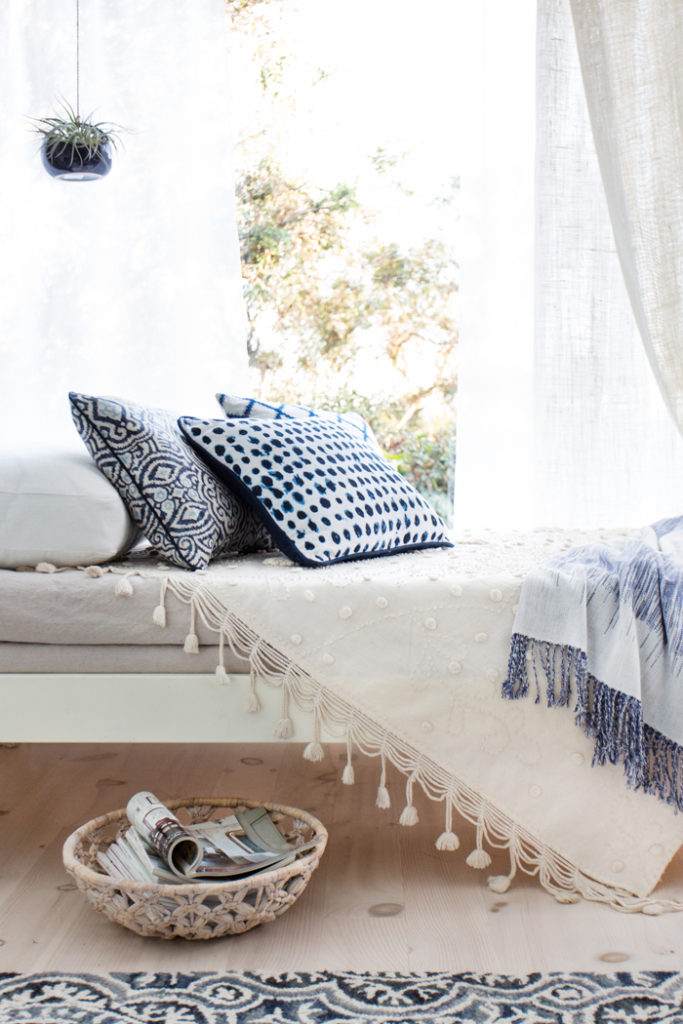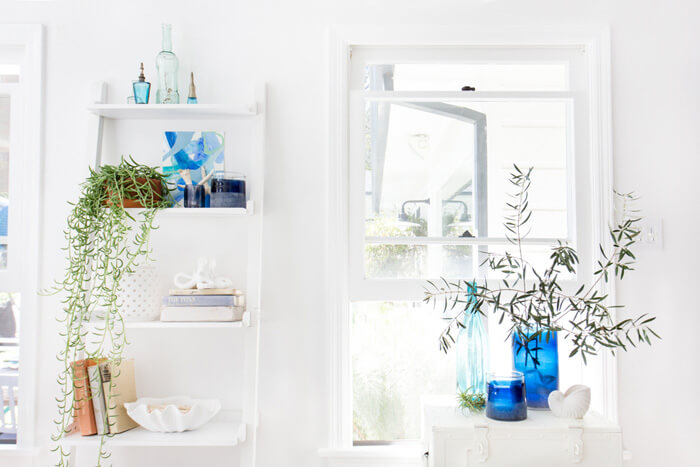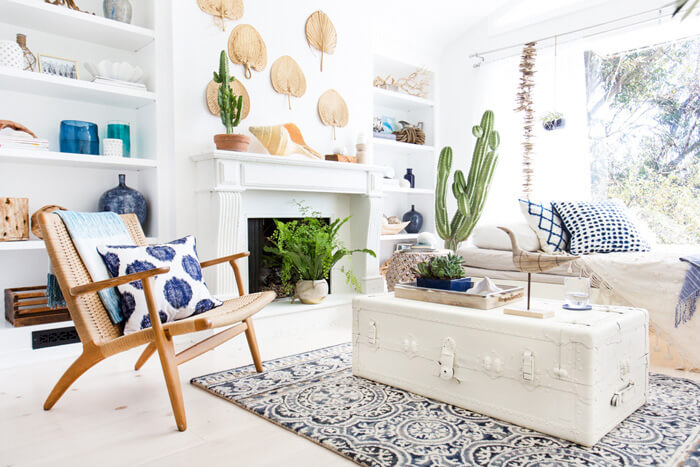 Read the full post on Emily's blog about the transformation here.
Share This Article