A House and Home promotion
Designing for any bathroom can be a challenge, but especially so if you are working with a small space.
A small bathroom can become both functional and a relaxing haven when designed correctly, but it's easier than you think to fall into common traps specific to more challenging spaces. We asked our Partner of the Month, Bath Shack, for the five biggest small bathroom mistakes they see, and how to avoid them.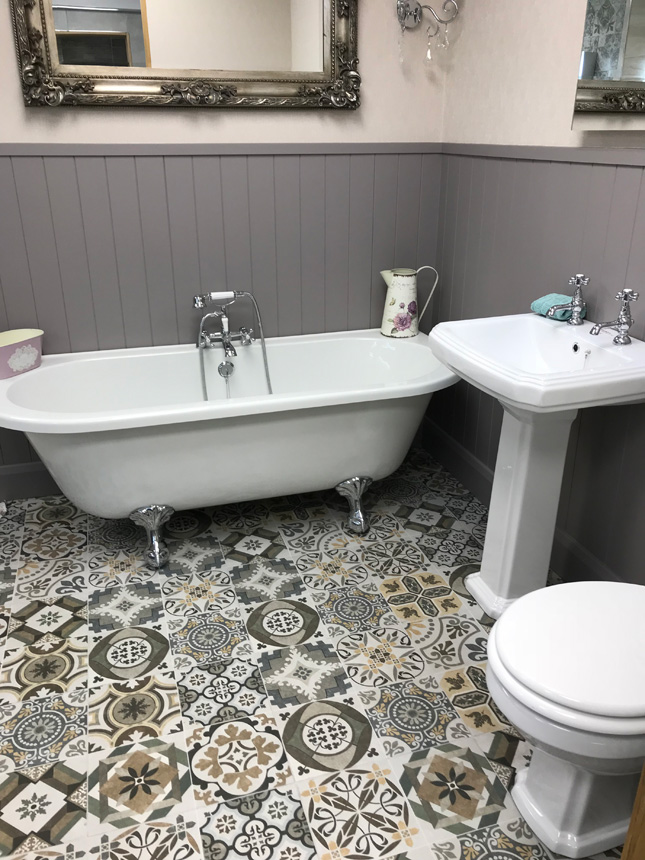 Mistake #1: Thinking too big for a small space
If you have a small bathroom, the last thing you will want to do is make the space feel overly cramped. If you can't make your square footage larger you will need to be thinking about the best ways to maximise the space you have.
Your dream bathroom may consist of a luxurious freestanding bath, shower enclosure, and double vanity. However, if you can't move around in your bathroom comfortably, you will find yourself wishing you could change your design in the future. Look for alternative fixtures that fulfil your bathroom needs without dominating your space. One of the most important aspects of bathroom design is ensuring easy access to all the bathroom's amenities. Measure up and think practically!
Mistake #2: Not factoring in storage
It is very easy for a small bathroom to become cluttered and unwelcoming. You will need to find storage that will accommodate any products that you want to store away. There are many storage options available including designs that are particularly effective in small bathroom suites. Try looking for wall hung cabinets that free up floor space or units that are multifunctional such as a mirrored cabinet.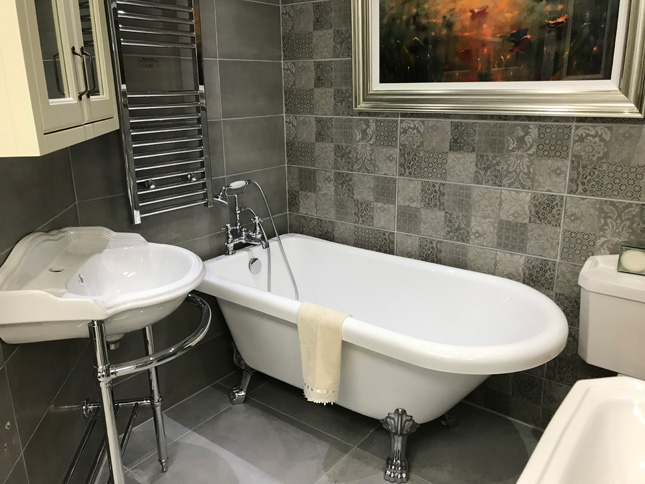 Mistake #3: Poor ventilation
Poor ventilation is even more apparent in small spaces. A bathroom that is not properly ventilated can become a breeding ground for mould and other bacteria. Additionally, poor ventilation can increase condensation. Installing proper ventilation (e.g. extractor fan) will make your bathroom a much more pleasant and hygienic place to spend time in.
Mistake #4: Forgetting colour
There is a general consensus that bold patterns and colours should not be used in a small bathroom. Think again. Adding patterns and colours can bring a small bathroom to life and can actually visually enlarge the space if planned out properly.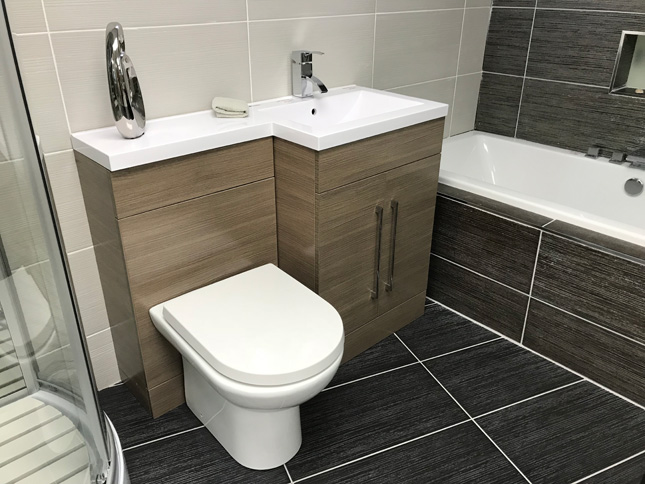 Mistake #5: Neglecting lighting
When installing lighting in small bathrooms, it is important to create a lighting arrangement that fully illuminates the room without being too harsh. Natural light can brighten and open up a small bathroom space. So, avoid putting up blinds that will block this light. In a windowless bathroom, you can make up for the lack of light with a clever artificial lighting scheme. Team your ceiling light with other lighting options such as an LED backlit mirror.
Psst! If you haven't seen, Bath Shack are offering 10% off everything they stock for all House and Home readers. Use the code HOUSE10 during the month of December to get the discount!
Share This Article