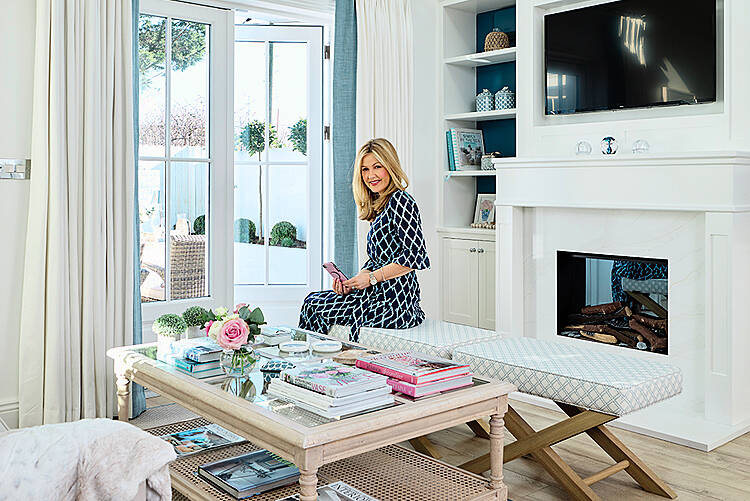 Interior designer Caroline Fernandes shares her top tips for a successful refurbishment. To see more of the Wexford open-plan family hub she created, click here
Words: Róisín Carabine | Photography Philip Lauterbach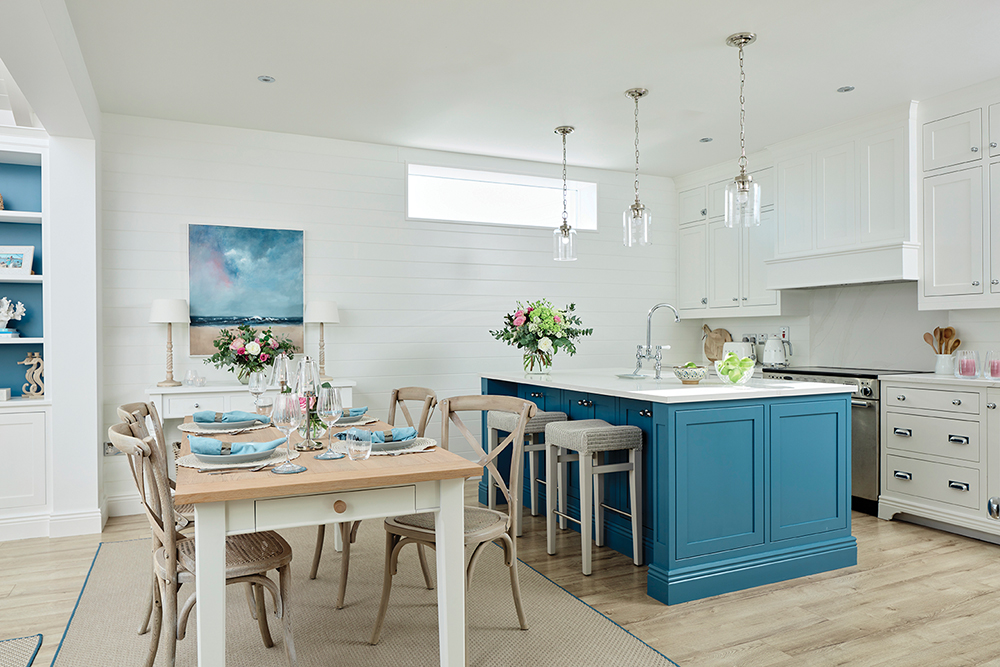 1. Set a clear budget
Have a detailed and realistic budget but know it will never be enough! Set aside a contingency amount too. With older houses especially, there will always be something that will be impossible to plan until you get into the skeleton of the space.
2. Plan, plan, plan
Planning all the details ahead of time will avoid those on-the-spot decisions that can lead to stress and choices you are unhappy with. Be clear about how you want to use the space – and don't just consider the here and now. How will it be used in the future?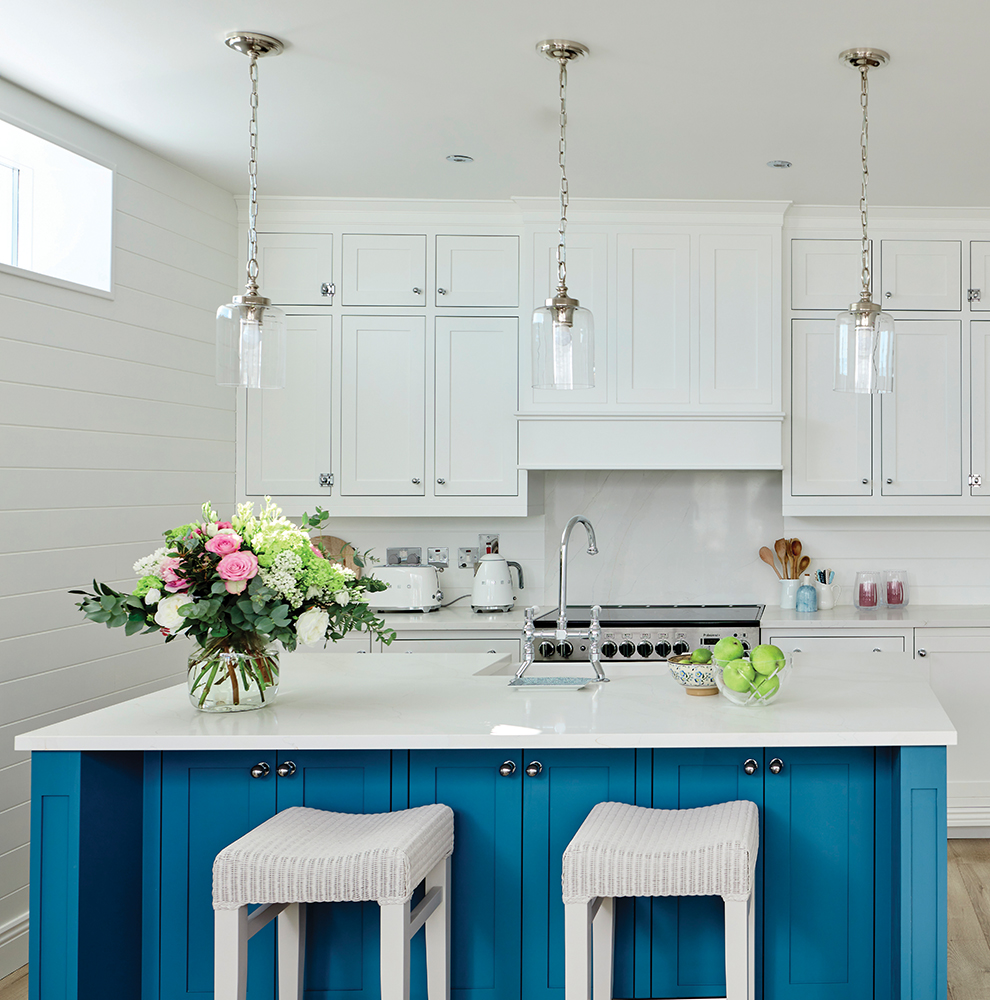 3. Time is money
Project management is crucial. Have all your trades scheduled and ready to go within the designated time frame; delays cost money and frustration for all involved. If you don't have the time or skills to dedicate to the project, engage a professional.
4. Know who you are
Define your style and stick to it. By all means, gather inspiration and ideas from other spaces but never try to replicate them. Your space is unique with its own set of challenges and limitations; you must embrace these and design accordingly.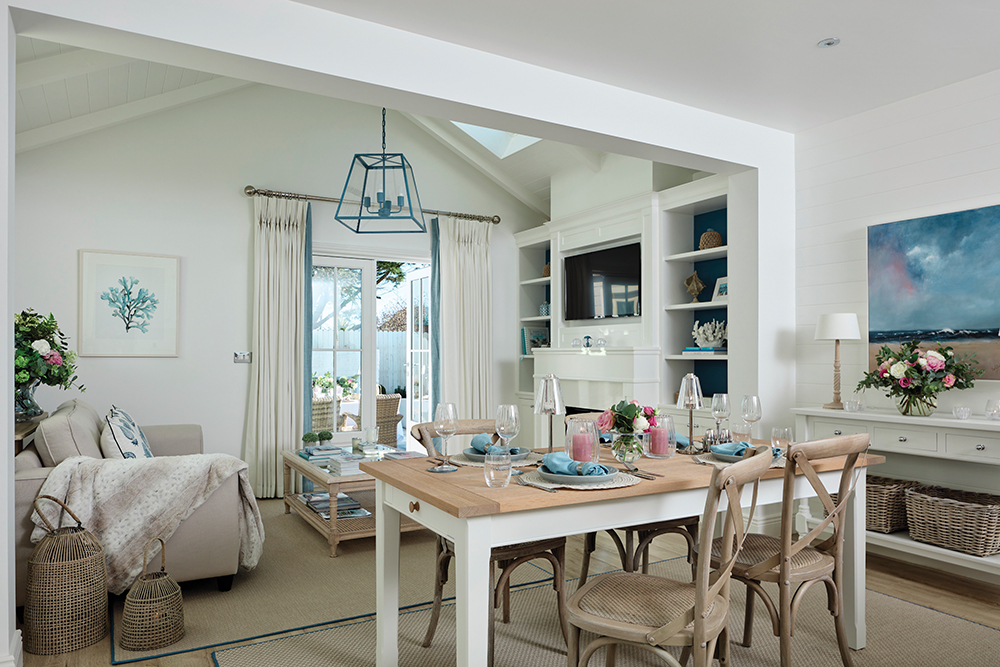 5. Maximise your investment
Building costs are a movable feast right now and seem to increase almost weekly, so make sure your investment is going to be a long term one. From a design perspective my advice is always classic and timeless rather than trendy and gimmicky. It's important to spend on the things that make the biggest difference to your quality of life and how you plan to live.
6. Go with your gut
If something doesn't feel right don't ignore it in the hope it will all come together in the end. Pause and address it before moving on or it will be one of your regrets when everything is finished.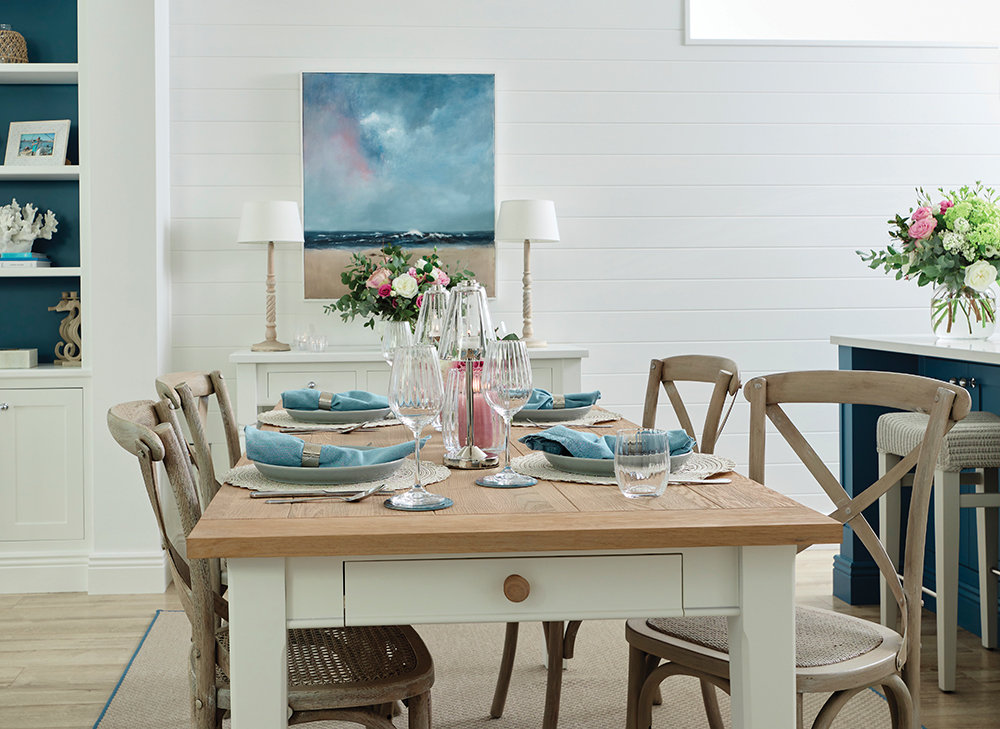 Get the look
Design & styling: Caroline Fernandes
Dining table, bar stools, living room pendant light & mirror:  Neptune at The Orchard
Console table: Designed by Caroline and made by Deanery Furniture
Island lights: Broughtons
Table lamps: Pooky
Cabinet hardware: Armac Martin
Worktops & fire surround: Continental Stone
If you haven't read the full story of Caroline's open-plan kitchen-living space transformation, catch up here.
Share This Article