A House and Home promotion
National Tile are our Partner of the Month for April 2019, and who better to give advice on finding the perfect new tiles than the team behind one of Ireland's longest standing tile businesses.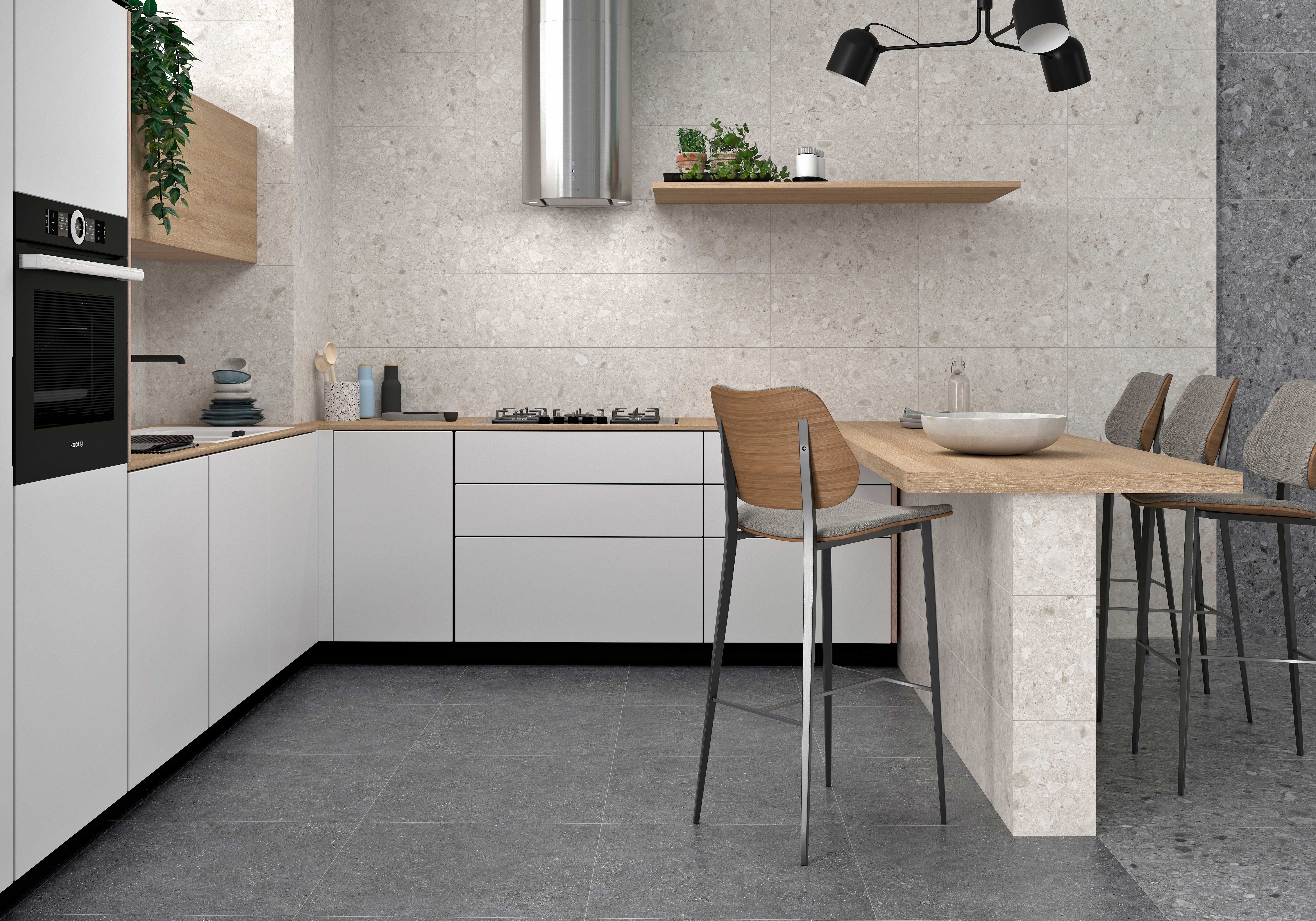 With many people investing a huge amount into their flooring, we know it's something you want to get right first time. Finding the perfect tile is no mean feat though - you're looking for the best fit for you, your style and your space. Should you go with timber, marble, polished or ceramic? No one tile fits all and when it comes to creating the correct and safest environment for a family, the team at National Tile has something to meet your needs.
With that in mind, here are their top tips for buying new tiles - take note!
1. Stay in neutral
"Why not take the easy life and get off to a great start," says Graham Purcell of National Tile. "Before you get to work on a new kitchen, make sure you choose the correct tile. Just one less stress in the process. Here we are available to help. No idea is too big or too small. Once you get the colour and the texture right, then you can begin to work out from that and decide on the paint colour for your walls along with the texture and colour of your kitchen units.
"Remember that the floor tiles are going to be the main primary colour in the overall scheme. A good idea here would be to go for a neutral colour and then your colour range is a lot wider for the surrounding area."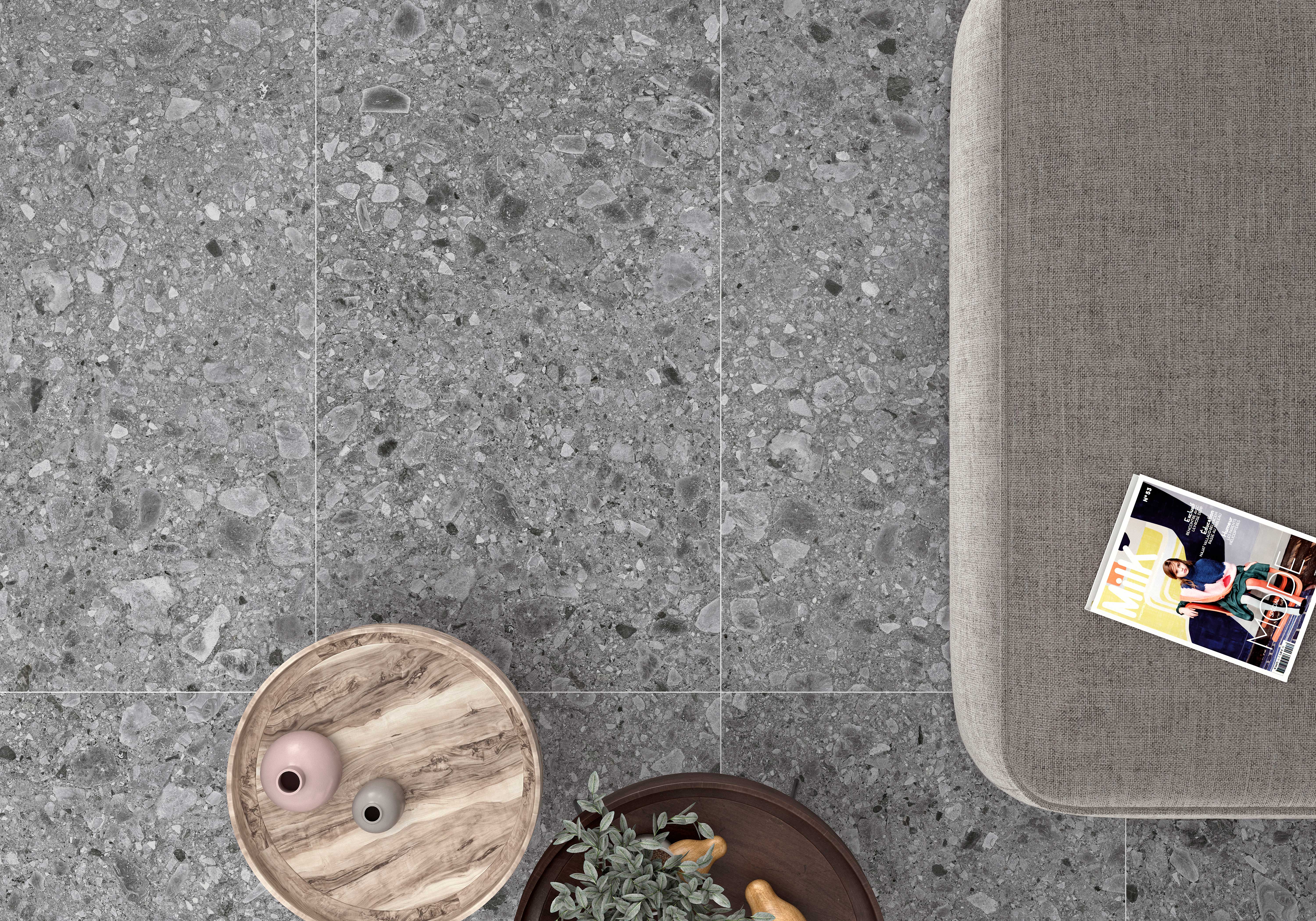 2. The ultimate tile
"It is all well and good knowing what you want, but finding it – the ultimate tile – can take a lot of searching. That's why the experts here are on hand to help you refine your search. Sometimes you might not know what you are looking for until you see it. Nothing beats choosing a tile with the correct texture and finish. That's why at National Tile we encourage you to come in and take time to look around our showroom and even embrace the stone or marble affects you may think you are looking for. You need to get it right – to make sure this scheme will be the perfect fit. After all you will be living with it for a long time.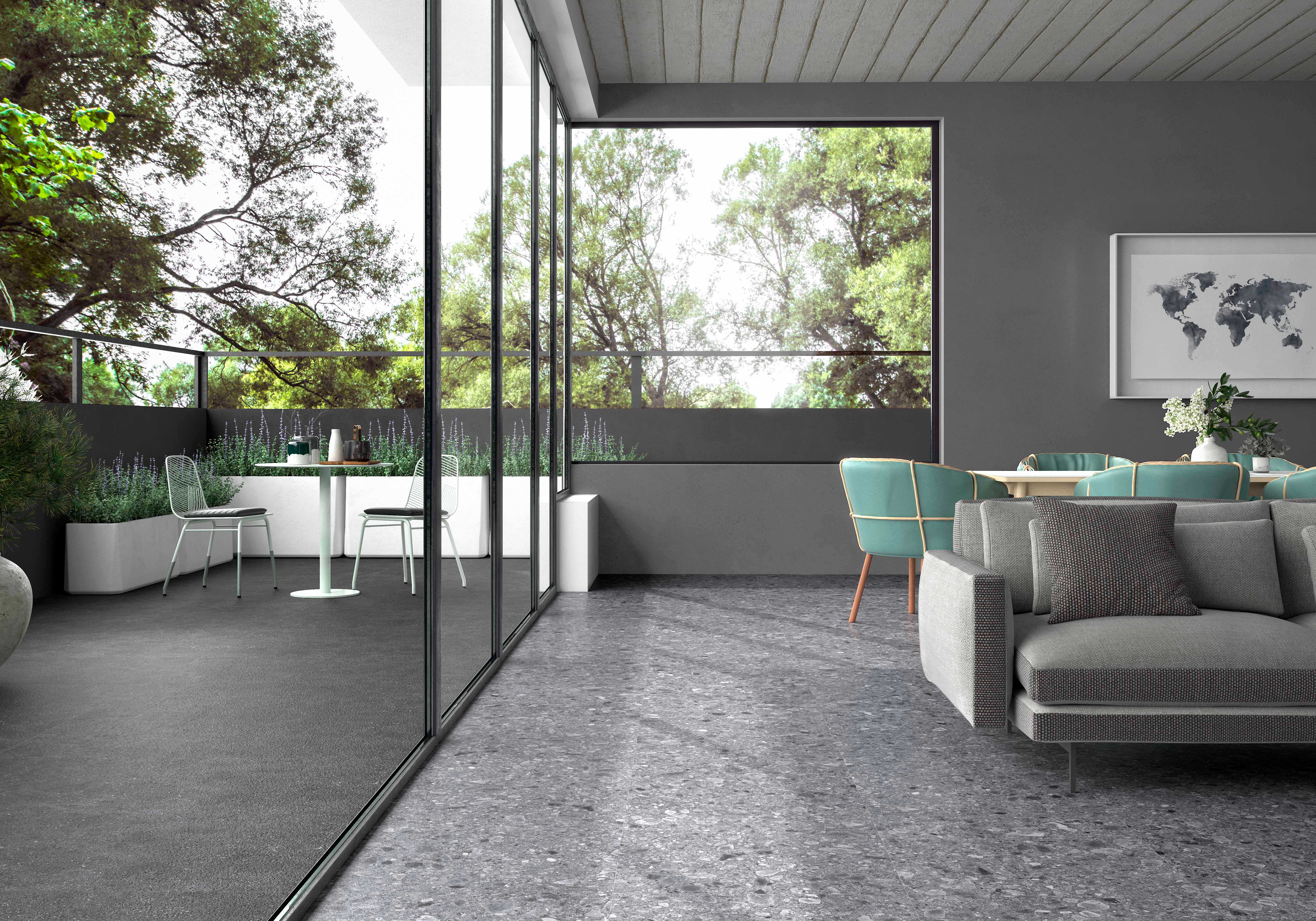 3. How to choose
"It can be a bit of a confusing time – standing in front of a myriad of tiles which may have all turned into the one large tile in your mind. So how to choose? Our staff will be on hand to help you through the process. Some points to take into consideration are the different finishes on each tile. The wide range here include: matte finish, polished finish (shiny), timber effect, marble effect, decorated and a host of others. Size of course is important, too. Here we have many different sizes from porcelain tiles, ceramic tiles along with natural stones and marbles. So the choice is huge, but simple enough to determine.
Of course, it goes without saying that possibly the most important decision will be the actual colour of the tile. Usually houses with plenty of light can hold any colour. However if your home lacks lots of natural light, the lighter colours are best. If you are feeling particularly on trend, then grey is the colour to choose in most cases. Many customers tend to plump for cream colours due to their sumptuous, warm and welcoming allure. Then again, others prefer timber. But with possibly young families and not relishing the thought of cleaning surfaces every five minutes – others love the attraction and convenience of tiled version timber. Looks good, feels good and wears well.
Polished tiles are also extremely popular due to their shiny surface, and their feel-good affect. Most are used in all types of spaces to create a kind of mirror effect and can open up a closed space quite easily. They do however, tend to be a tad slippy, but nothing a good pair of warm feet can overcome. However, if you've got pets, it's worth baring in mind polished floors can show signs of scratching depending on the glaze on top. Perhaps semi polished is the way to go. It's a newer version and it still will give a shiny effect, but as it is not fully polished, it will not show up scratches or be as slippy underfoot.
There's actually something in our selection that is almost as good as the real thing. Timber effect tiles. The beauty of these tiles are they are now made in large and small planks. They are available in herringbone, aged looking, distressed and sawn finish. And the best news is they are suitable for interior and exterior, plus the major advantage is they don't have to be oiled or sanded. They are a finished product that just needs to be washed with a mop."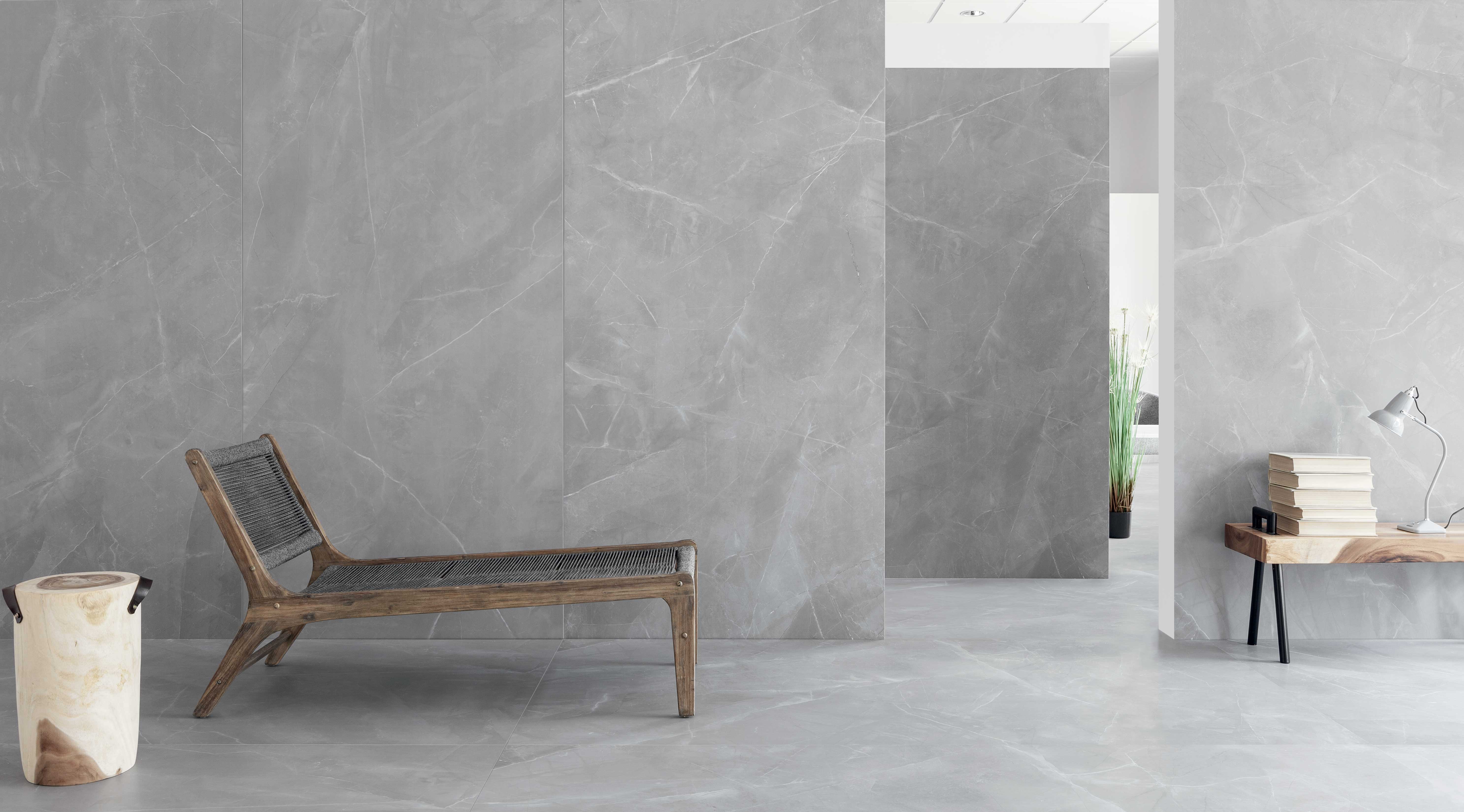 4. Suit yourself
"Sizes of tiles for your home are sometimes determined by the size of the room. Because you have a small room, it does not technically mean you have to decorate it using small tiles. Sometimes larger tiles can be chosen and look great. However keeping costs to a minimum is important. So it is preferable to use small tiles, and saves having to cut large ones and thereby throwing away pieces.
For small downstairs bathrooms you can use decorated tiles, this gives a modern design to a small area. Laying tiles in a brick pattern rather than straight lines, changes the design of the floor while taking away the look of a small area. Large formats obviously look better in larger areas and if you have the space to put down larger tiles, it does make the area look bigger."