A House and Home promotion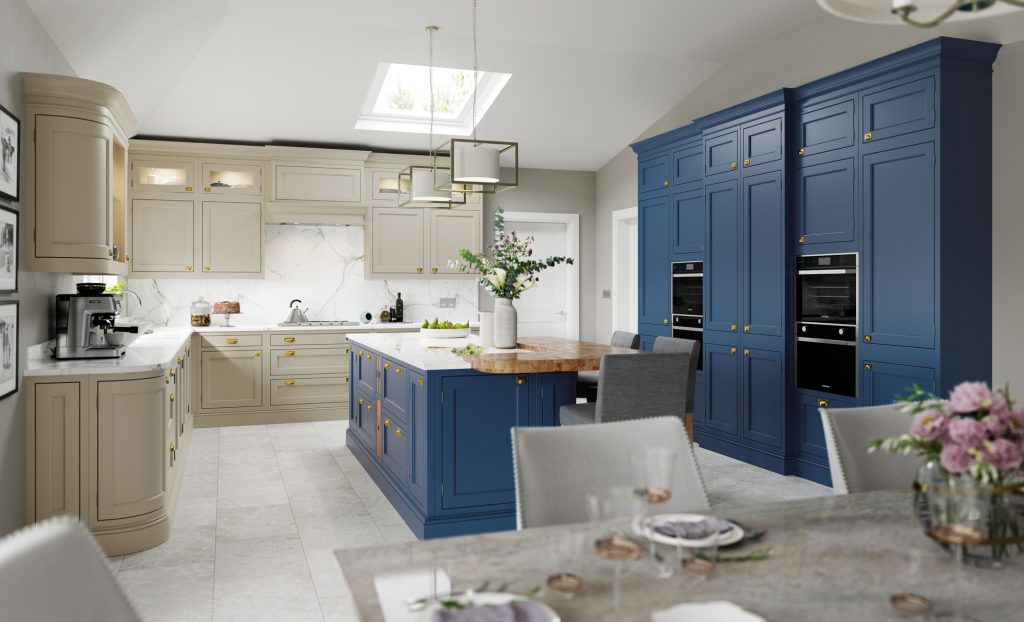 We're all about colour trends this week, if you haven't noticed - we've been talking the bold ways colours are being used in 80s-style interiors and the new neutrals taking over from grey in 2018, but today we're turning our heads to what's new in colour for kitchens.
Our Kitchen Supplier of the Month for April, Majestic Kitchens, are pretty clued into the next big thing, having recently partnered with Monteith Interiors to give their clients the ultimate in luxurious service and professional guidance, so we turned to their team for the big colour themes we're going to see in kitchens this year.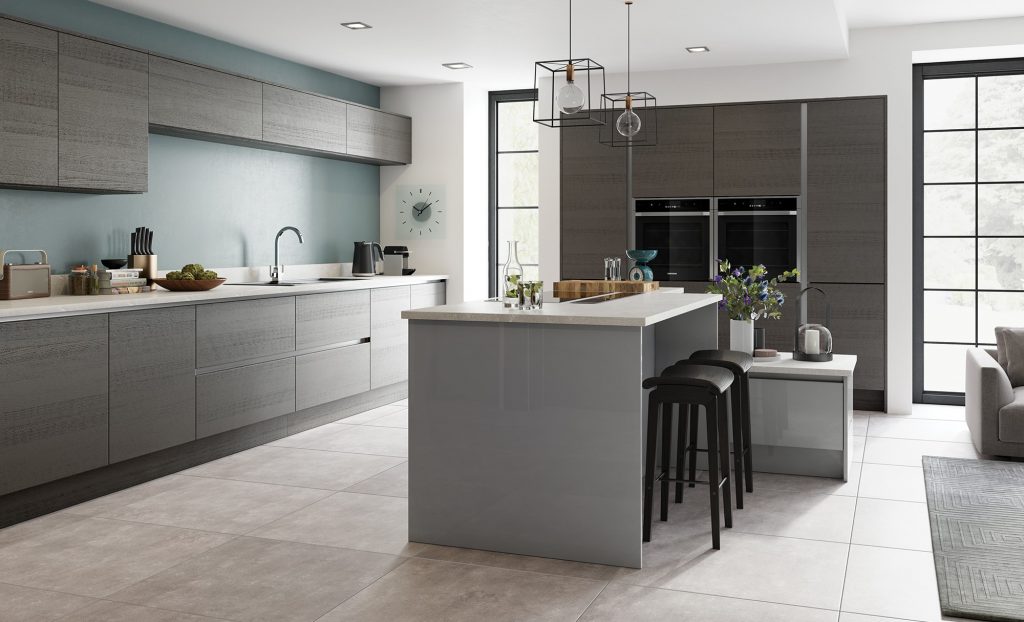 "In the kitchen market for 2018, bold, statement colour themes are back. The Parisian Blue colour tone is a huge hit this year and a lot of designs this year infuse copper/golden warm tones creating an opulent and sleek aesthetic," they say.
"Black is back in a big way and at this years KBB Awards/Kitchen Show this was extremely prevalent with all major names within the market showcasing their design. Black can be designed in any style and is a huge hit in the oak doors and the beautiful modern matte cabinetry."
When Majestic Kitchens launched their new showroom, the studied the latest trends and tried to have it embody what they see as the future of kitchen design, so it's well worth a visit if you're looking to get a better visual idea of these trends.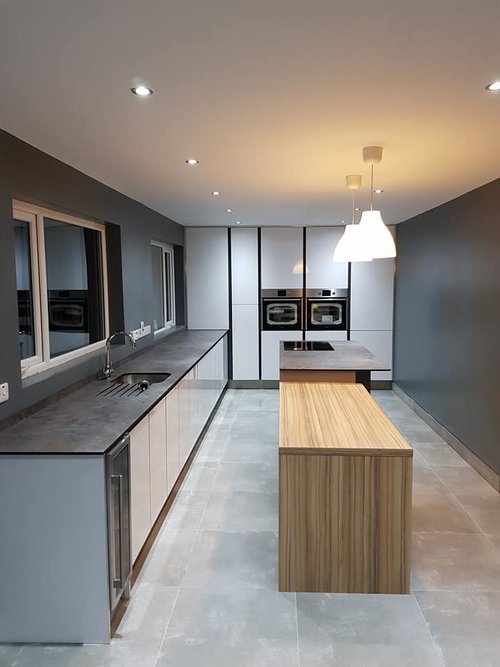 "There has been a massive shift in the market from the traditional 40 mm work surface to the new slim line 12 mm & 18mm worktop . This is being used heavily in the ultra modern futuristic kitchen design alongside the concrete effect slab cabinet doors and metallic tones," they say.
However, saving the best for last, Majestic Kitchens' top tip for the hottest kitchen trend for 2018 is industrial influenced mixed materials. "Attention to detail is placed heavily on how the kitchen aesthetically looks. We try to amalgamate the cool retro industrial vibes with the warm subtle wood grain and slate finishing's to create a striking and strong design . Flexibility of creativity within our designs is a must and this can only truly be achieved when your cabinets are hand crafted tailor made to suit your requirements," they say.