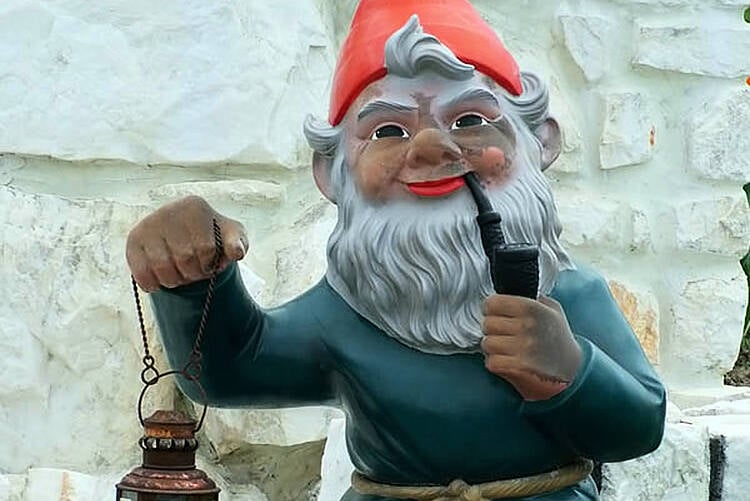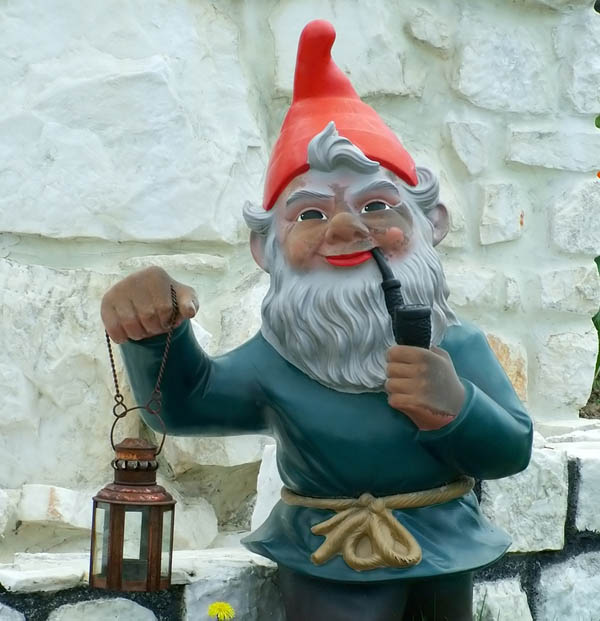 1800s: the very first garden gnome was made by German ceramist Philipp Griebel in Graeferoda, Thuringia in Germany
1840s: like the Christmas tree, garden gnomes found their way to Britain (did they walk? It must have taken them ages on their little legs) and were first reported popping up on the English estate of Sir Charles Isham, the 10th Baronet of Lamport Hall.
1870s: Garden gnomes began to be mass produced around this date by good old Philipp Griebel and August Heissner. If you're a bit of a gnome fancier you'll know that Heissner Gnomes are the most well known gnome producers (try saying that quickly a few times) worldwide. Apparently over 300 individual gnome types were produced in these early years by 16 different manufacturers.
1989: following the collapse of the Berlin wall, lots of gnomes began to be produced in Poland and the Czech Republic and they started to flood the market.
Today: gnomes have changed! Traditionally less than 14" in height and created from materials like terracotta, tradition's gone out the window with modern gnomes and they come in all shapes and sizes these days. They also reflect modern life: you can buy gnomes with iPhones, wearing bikinis and riding motorbikes.