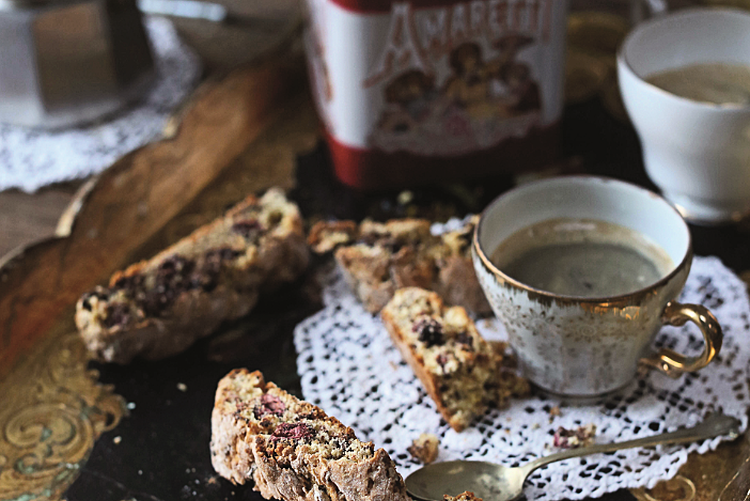 Traditionally almond cantuccini are dipped in dessert wine, such as Tuscan vin santo, and offered as an alternative to dessert at the end of a meal. These cantuccini with cranberries and chocolate tend to be softer and are suited to freshly brewed tea and coffee.
YOUR WILL NEED
200g plain flour
150g caster sugar
1 level teaspoon baking powder
2 free-range or organic eggs, beaten
100g dried cranberries
100g dark chocolate chips
Zest of ½ orange
MAKES 25 BISCUITS
METHOD
Preheat the oven to 150?. Grease a large baking tray.
Mix the flour, sugar and baking powder together in a large bowl and moisten with the beaten eggs, then add the dried cranberries, chocolate chips and orange zest.
Turn the dough out onto a lightly floured work surface and roll into a thick log. Cut in half to form two logs each about 5cm in diameter and 30cm long.  Place on the greased tray and bake for 20 minutes.
Remove and cool on a wire rack for about 15 minutes, until the logs are cool enough to handle. Slice into 2cm-thick biscuits and place on the tray cut side up. Return to the oven for another 15 minutes.
Spread out on a wire rack to cool completely before storing in an airtight container.