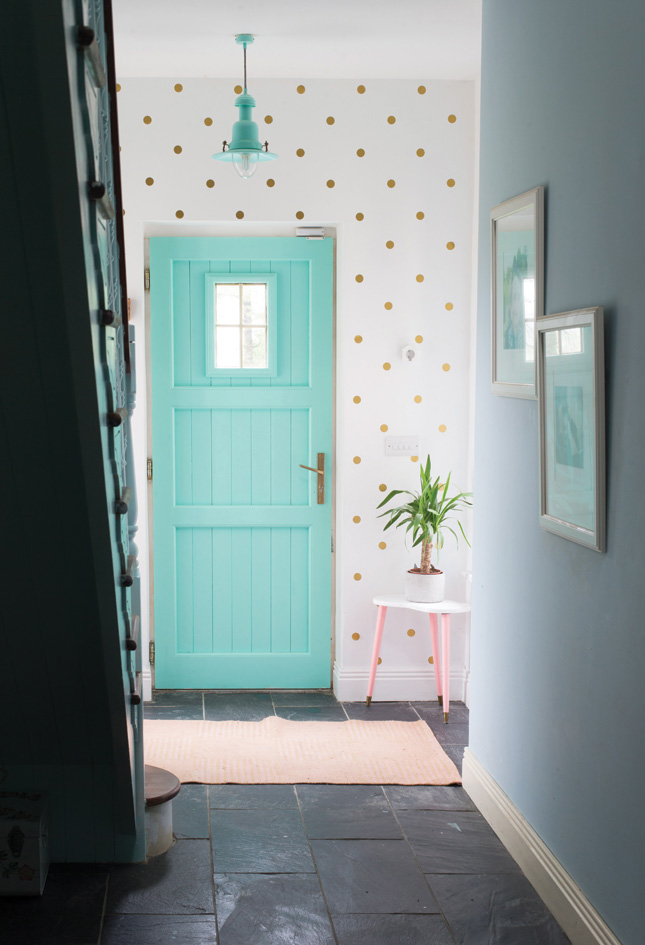 This month, we brought you a full house tour of Joanne Condon's gorgeous, creative, candy-coloured wonderland of a home in Co Cork. Every corner of Joanne's home, along with her Kyle Lane studio, is beautifully instagrammable and there's a whole bevy of interiors inspiration within it.
The home is full of colour and personality and not least because of her interiors and homeware choices. She is proud of how cosy her home feels, and describes her style as eclectic, mixing and matching old and new. She's thought outside the box in many ways with her home, and often picks up pieces in charity shops and car boot sales, upcycles as much as she can, and shops at places like TK Maxx when she's looking for more modern pieces. She's not averse to investment pieces either, like her Aga cooker and Smeg fridge. Joanne knew that if she kept her focus (and cash!) on those iconic appliances, she could use her creativity to keep the rest of the kitchen on budget.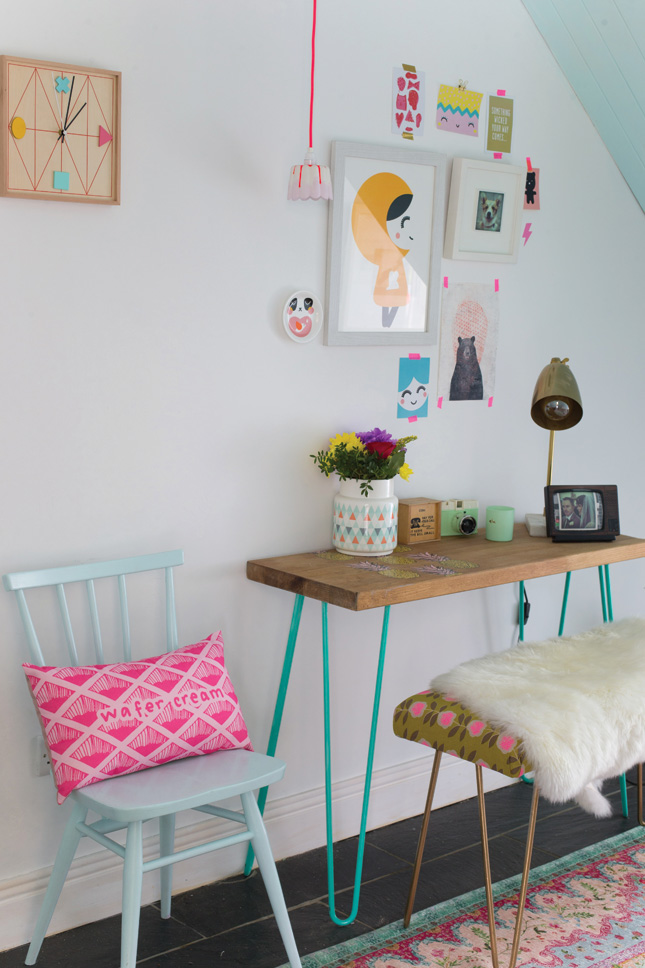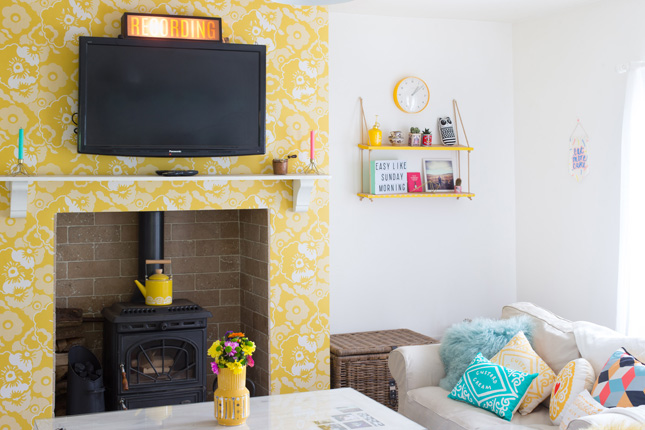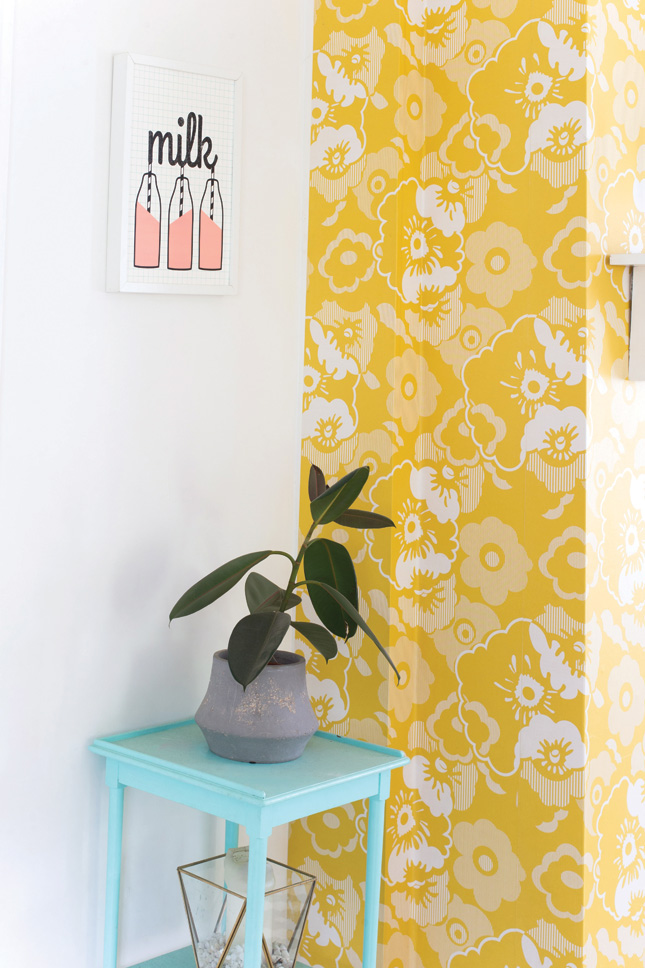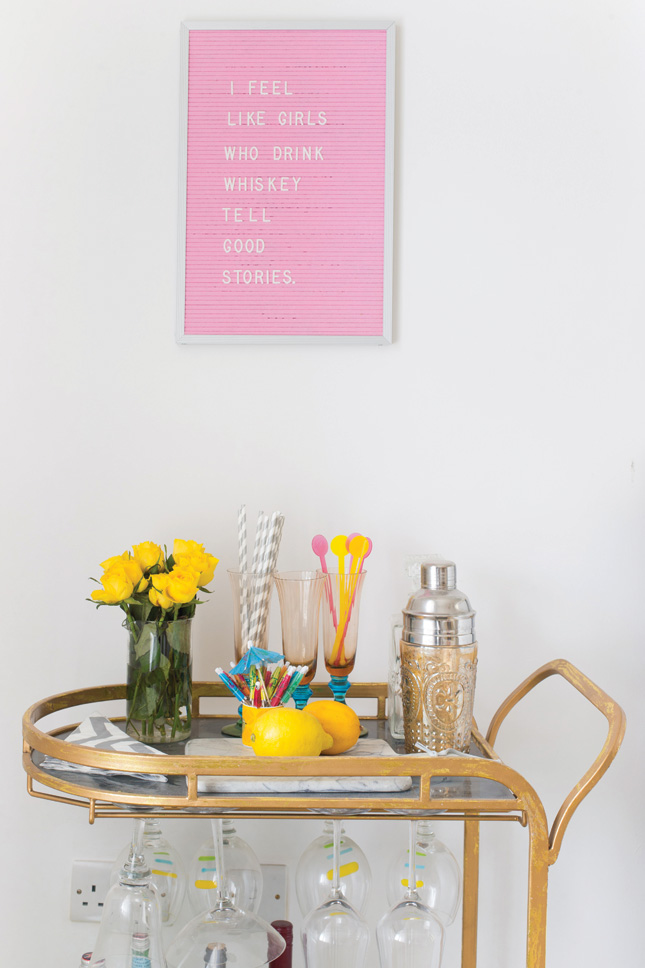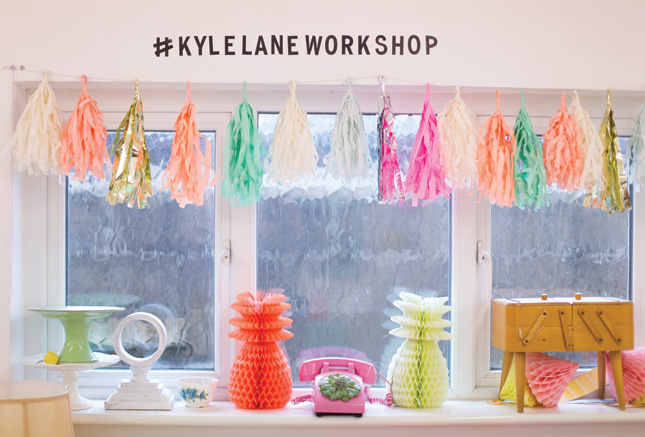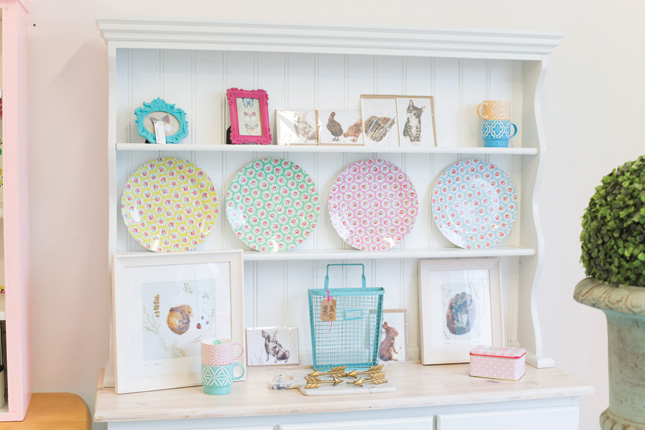 You can view the full house tour here, with plenty of detail shots of her gorgeous homewares bits and pieces, but in case you haven't guessed yet - we're a little bit obsessed with Joanne's super cute, candy-coloured style. We've put together a get the look so you can steal Joanne's style with highstreet home accessories. See the details below!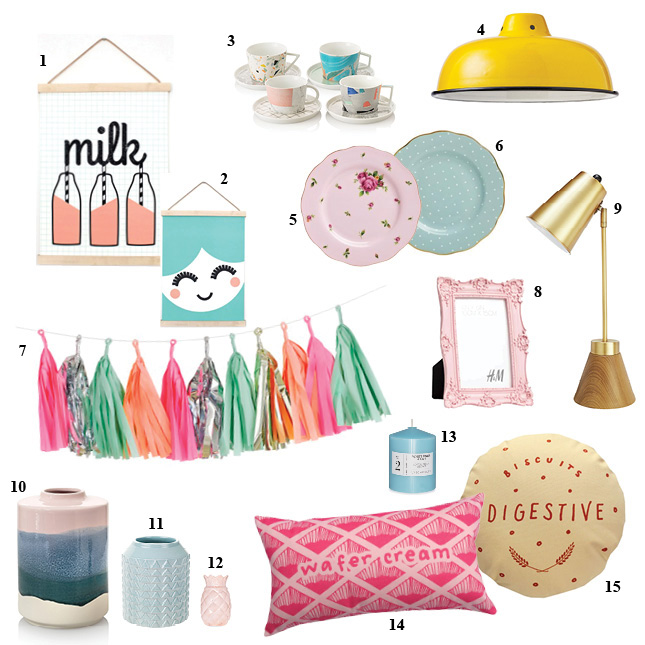 1. Milk print, €17.50, Rachel Powell
2. Yoko + Bunny print, €17.50, Rachel Powell
3. Carrara Tea Cups and Saucers, €55, Oliver Bonas
4. Yellow enamel pendant, €30, Industry & Co
5. Royal Albert NCR plate (pink), €17.95, Arnotts
6. Royal Albert polka plate (blue), €17.95, Arnotts
7. Tassel garland, €16.50, Hippenings
8. Pink photo frame, €7.99, H&M Home
9. Metallic lamp, €46, Homesense
10. Florbella ceramic vase, €34, Oliver Bonas
11. Blue ceramic vase, €7, Sainsbury's
12. Pink salt and pepper shaker (set of two pineapples), €4, Penneys
13. Candle, €2.50, Penneys
14. Pink wafer cushion, €37,  Nicki McWilliams
15. Digestive cushion, €37,  Nicki McWilliams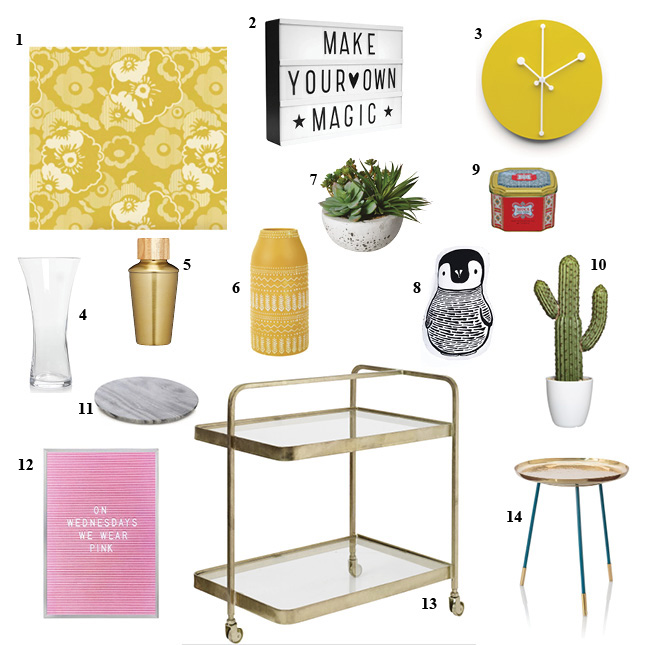 1. Alice Wallpaper, €52 per roll, Mini Moderns
2. Light box, €40, Hippenings
3. Alessi dotty wall clock, €75, Black by Design
4. Wilko Small Waisted Vase, €3, Wilko
5. Brass finish cocktail shaker, Kitchen Craft
6. Yellow tall ceramic vase, €14, Sainsbury's
7. Mini succulent bowl, €21, Sweetpea and Willow
8. Wee Gallery penguin cushion, €30, Young Hearts
9. Afternoon tea caddy, €12.95, Avoca
10. Large cactus, €40, April and the Bear
11. RJR marble trivet, €20, Debenhams
12. Pink letter boards, €87.91, Etsy
13. Brass drinks trolley, €630, Home Lust
14. Large Tiggy Side Table, €89, Oliver Bonas
See the full tour of Joanne's candy-coloured style home here!