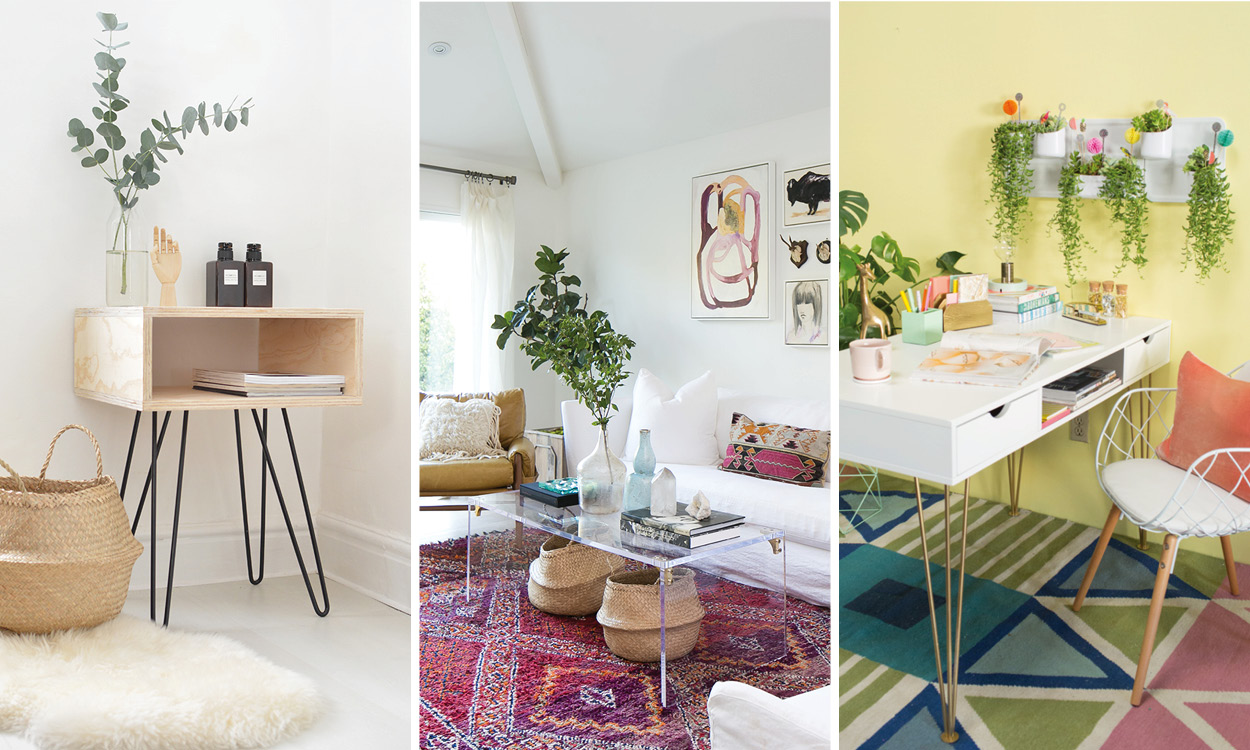 Out with the old and in with the new, right? Perhaps not this year. Pinterest released its Top 100 board of trend predictions for everything from fashion to travel to home for 2017, and they're usually pretty on the nose. They did the dirty work for us, digging through millions of pins to find the emerging interiors trends for the coming year, and the good news is, some of our old favourites from 2016 are sticking around, but with fresh new takes. Get ready to start pinning!
1. Climbing plants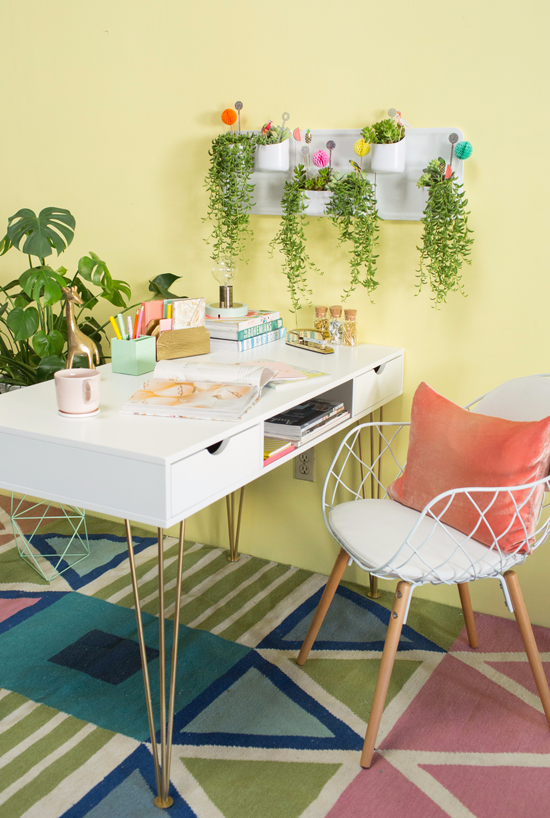 Image: Oh Joy
Unsurprising after Pantone named Greenery their 2017 Colour of the Year, but indoor vines are going nowhere. Climbing plants like the pothos have surged in popularity on Pinterest more than 250% since September.
2. Blue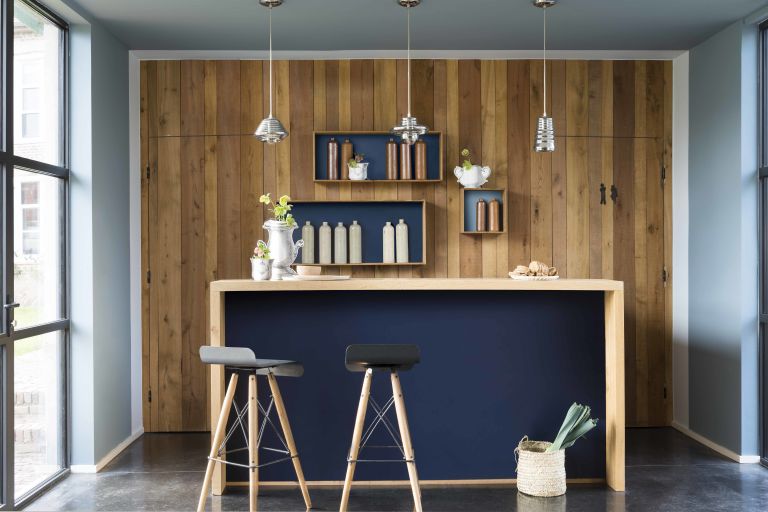 Image: Dulux
Speaking of Colours of the Year, Dulux chose Denim Drift and the dark blue hue is taking over too. Whether it's a reupholstered navy couch or a dark blue kitchen renovation, you're on the money!
3. Wood tile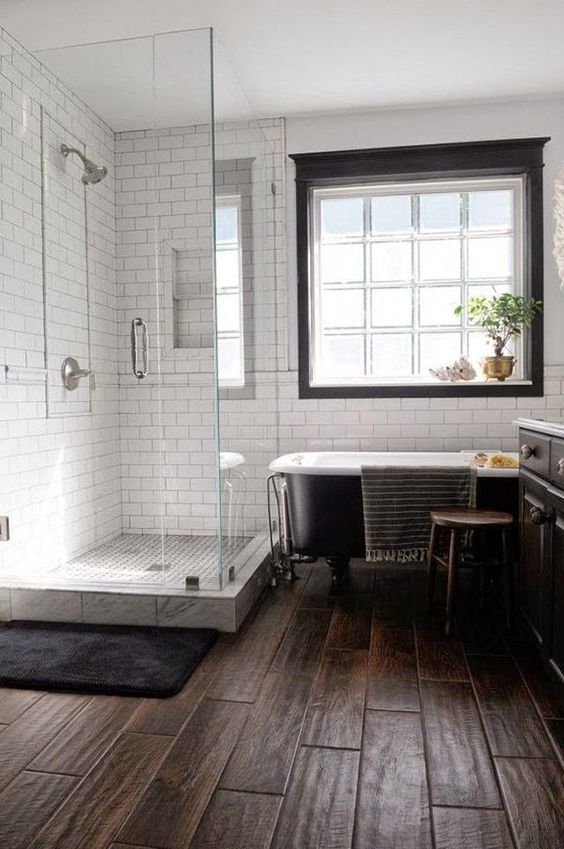 Image: House of Jade
Subway tiles are out, and the wood tile, as their replacement, is a little more rustic.
4. Nightstands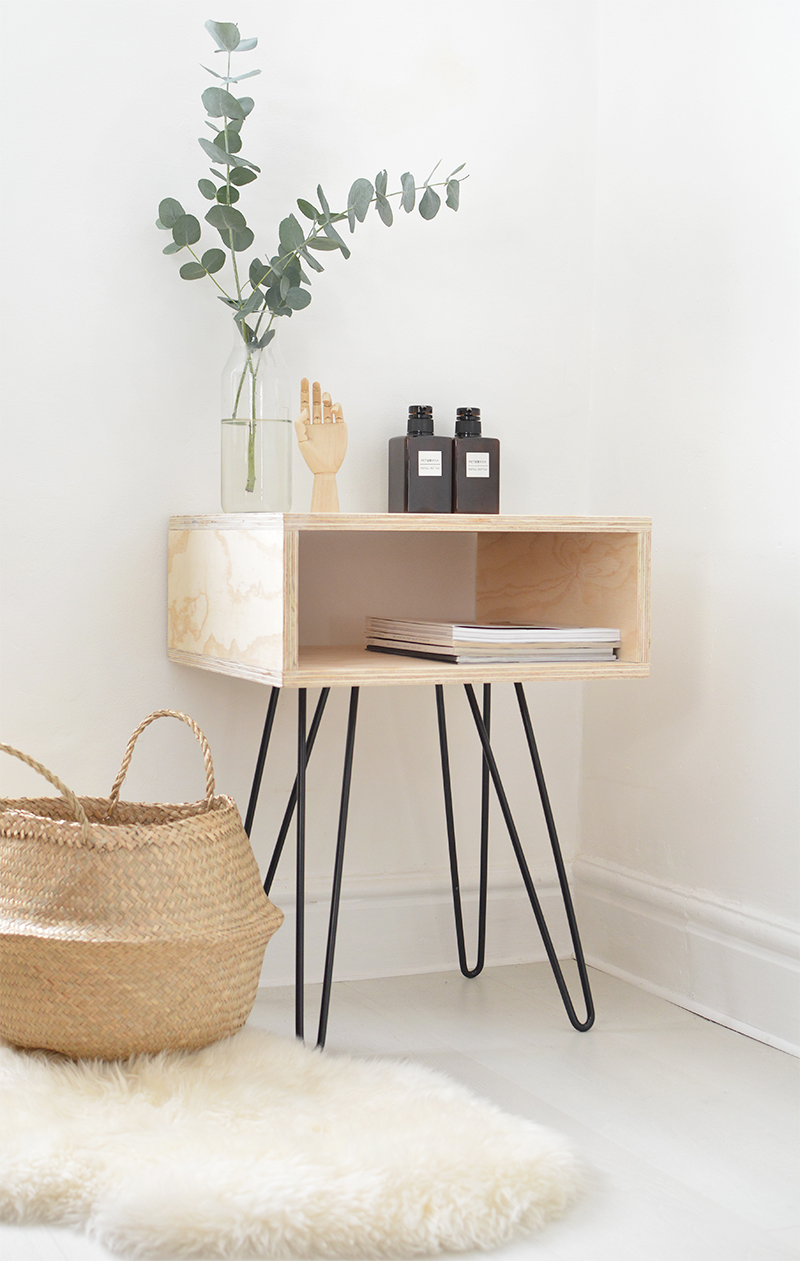 Image: Burkatron
Modern nightstands are very in, and they make a fairly easy, low-key refresher for your bedroom.
5. Farmhouse style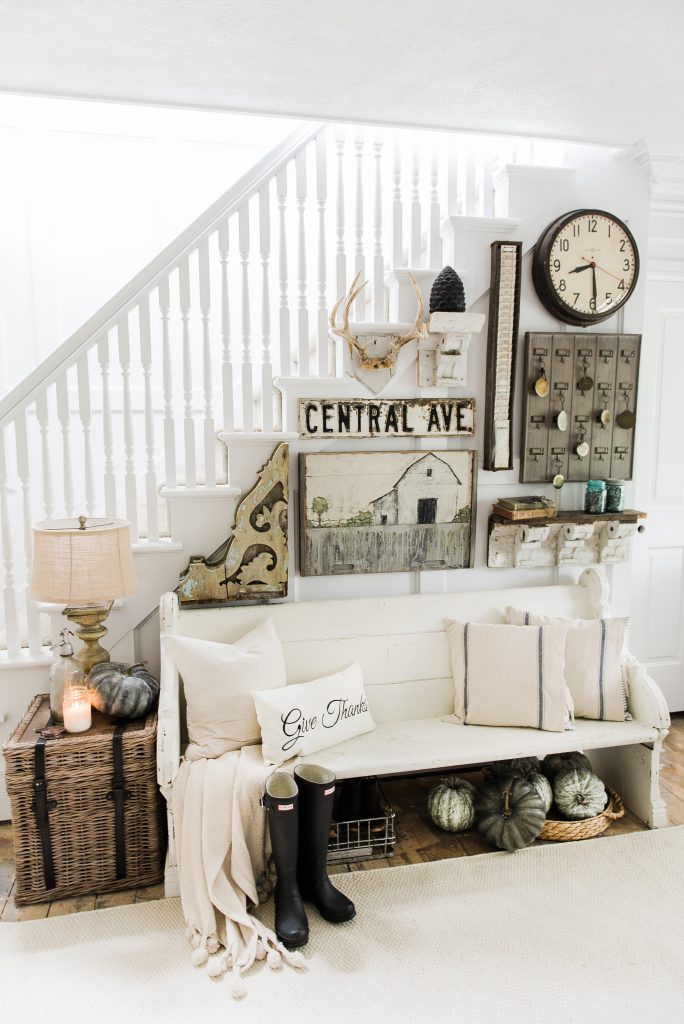 Image: Liz Marie
Also pulling on the rustic vibe, farmhouse chic is big for this year. Think less Little House on the Prairie and something a little more modern, though.
6. Hygge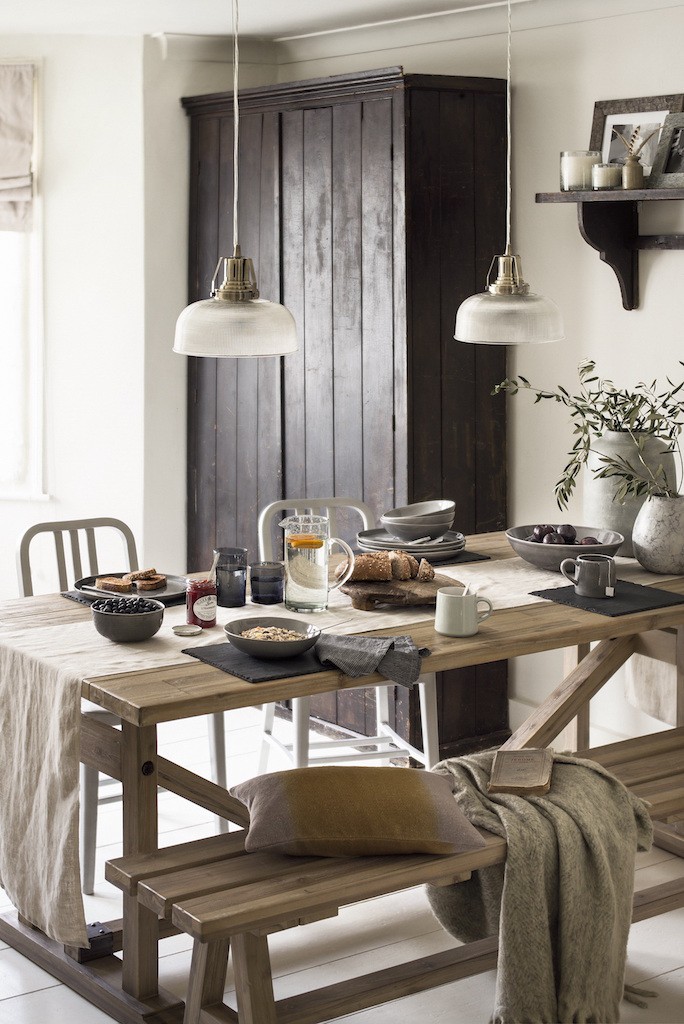 Image: House of Fraser
We spoke to Meik Wiking recently about how you can incorporate the Danish concept of living simply  - known as hygge - and it's not just a winter fad. We're going to be consciously cosy all year 'round!
7. Marble wallpaper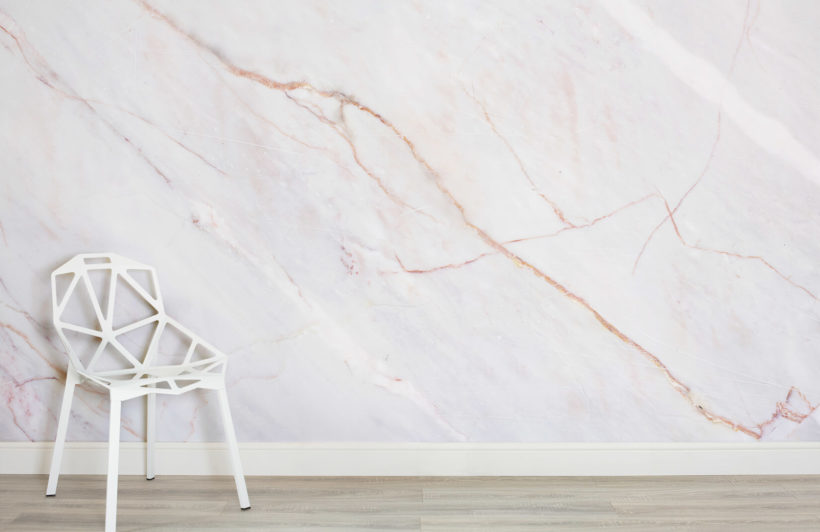 Image: Murals Wallpaper
Marble is going nowhere fast. Moving on from marble accessories, we're going a little bolder this year with marble wallpaper hitting the big time.
8. Acrylic decor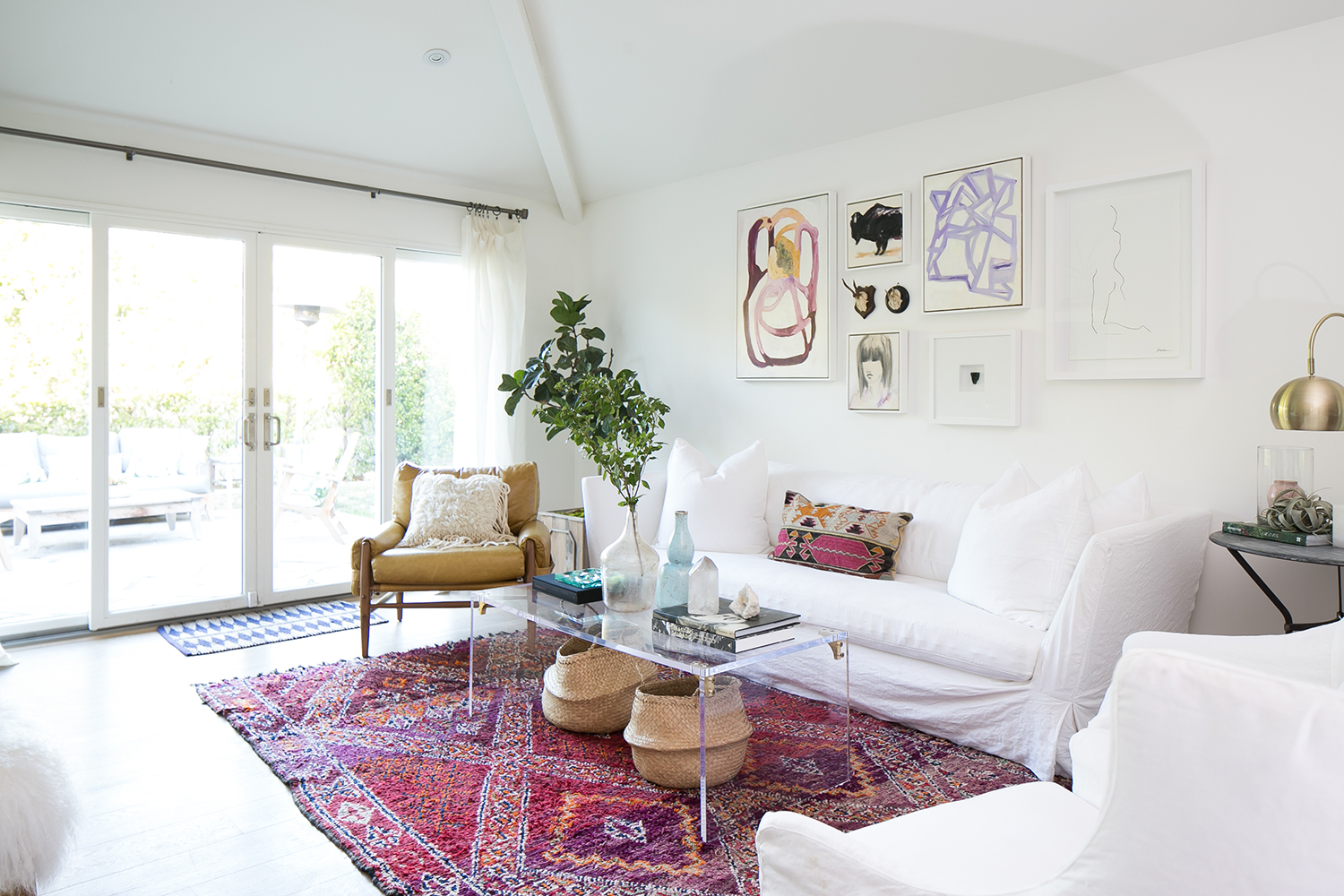 Image: Rue Mag
Scandi minimalism took over our collective minds last year and while we're relaxing a little bit in 2017, acrylic decor and furniture takes minimalism to the max. Particularly good in small spaces, you're going to see acrylic pieces in everything from desk accessories to see-through coffee tables.
9. Copper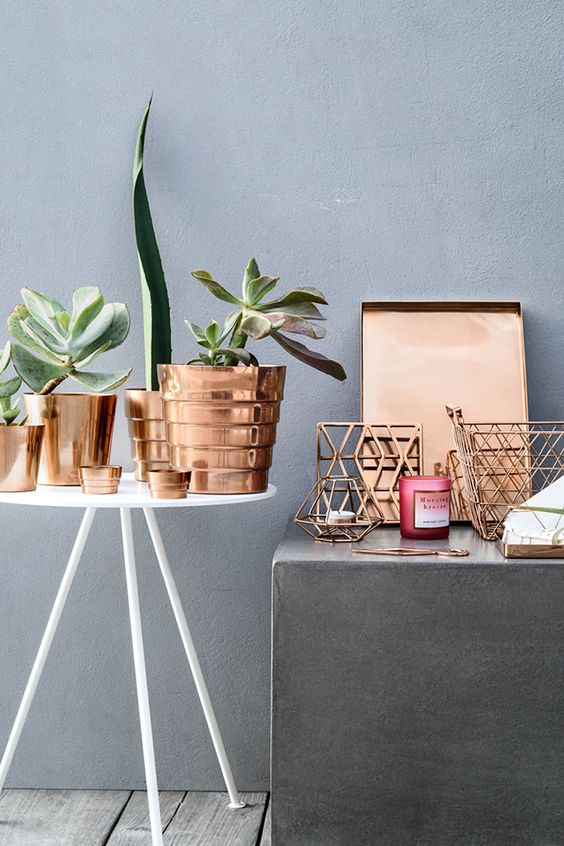 Image: H&M
Copper was the sister trend to marble this year, and it seems we just can't let it go. It's still our metal of choice and we're not even sad about it.
10. Heated floors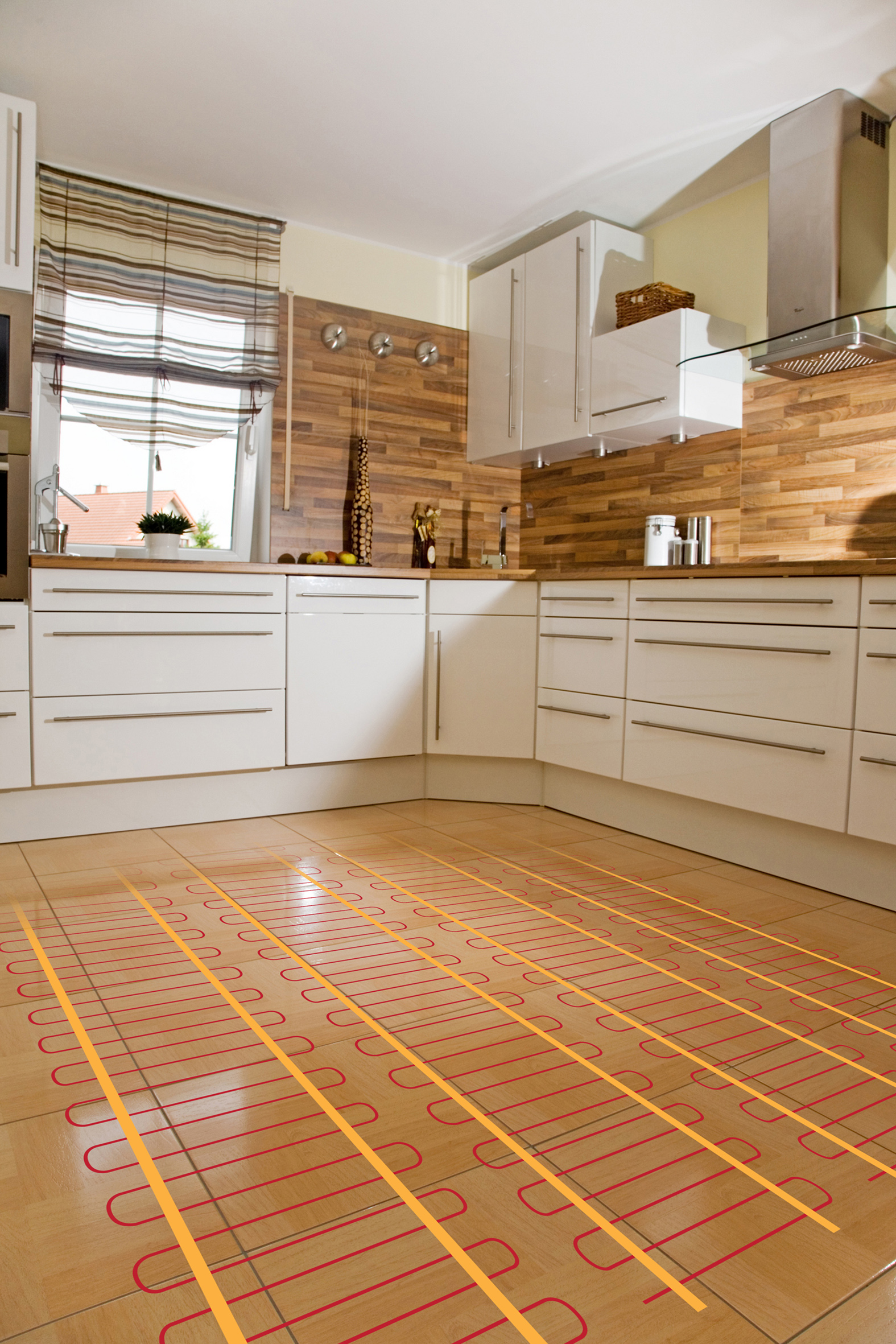 Image: Eco Temp
Eco-friendly and no risk of warm feet hitting freezing floors in the morning? We're sold!