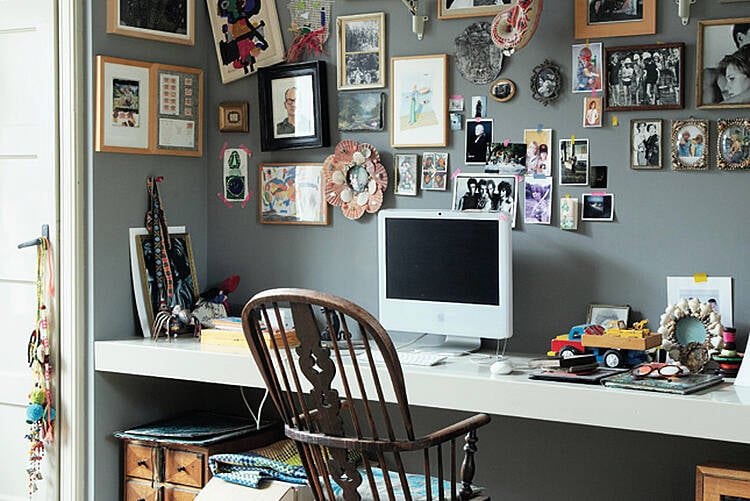 Technology has made working from home easier than ever. Most of us love the thought of it; the possibility of not getting up at the crack of dawn, taking it easy with a freshly brewed coffee and easing ourselves into a productive day. But creating a comfortable, workable space, that you want to spend time in, is the real challenge. Especially when staying in bed with the laptop can be so, so tempting. It can be hard to set boundaries. That's where interior design steps in. Whether you work from home, full-time, or just on an odd day here or there, it's essential to make sure your environment promotes as much productivity as possible. You'll need the right furniture, good lighting and attractive office accessories to make sure the space reflects you and is somewhere you want to spend time in.
Scroll on to see some of our favourite home offices and tips for how to recreate these looks.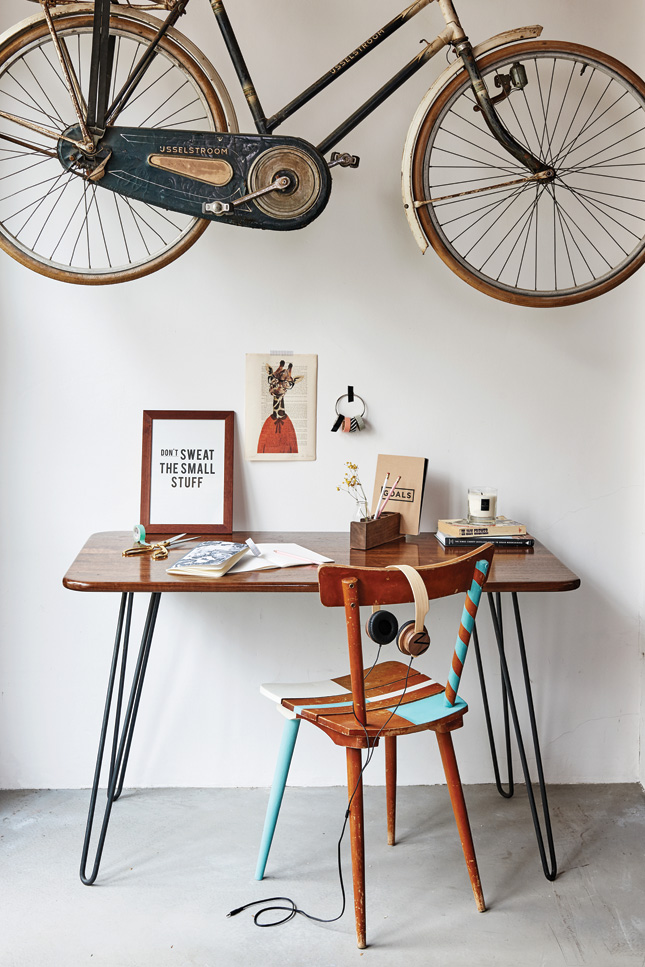 HIPSTER HAVEN
Reclaimed wood and second-hand furniture create this mismatched aesthetic. An inexpensive workspace for teens, with a bit of ingenuity you can add pops of colour. Natural wood accessories complete the look.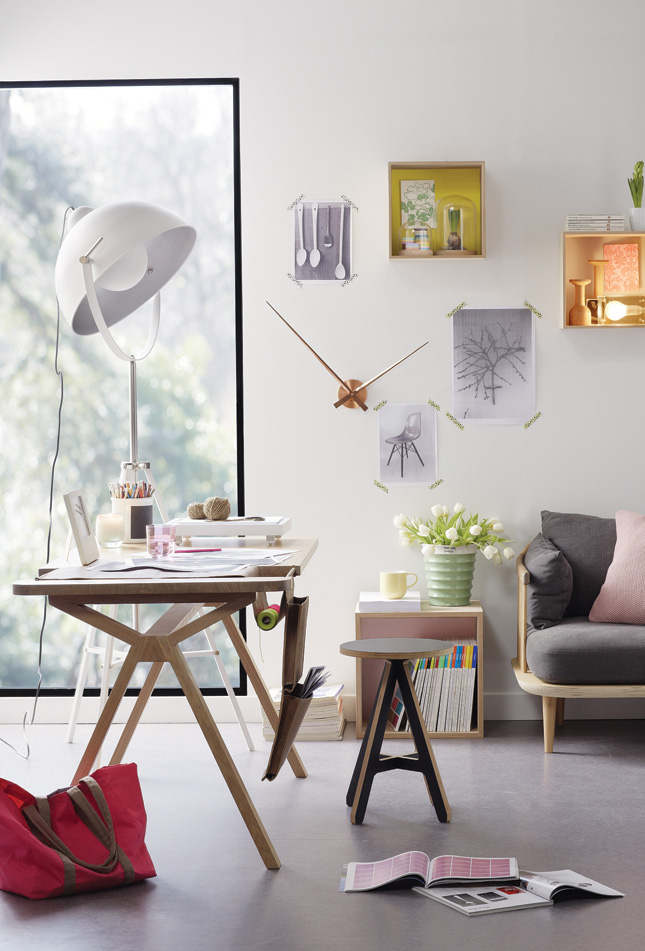 THE BRIGHT SIDE
Contemporary furniture offers a myriad of clever storage options for your work desk. Subtle pastel furnishings work brilliantly with modern pieces. The large window fills the room with work-friendly light, which is replaced by the oversized freestanding lamp when the sun goes down.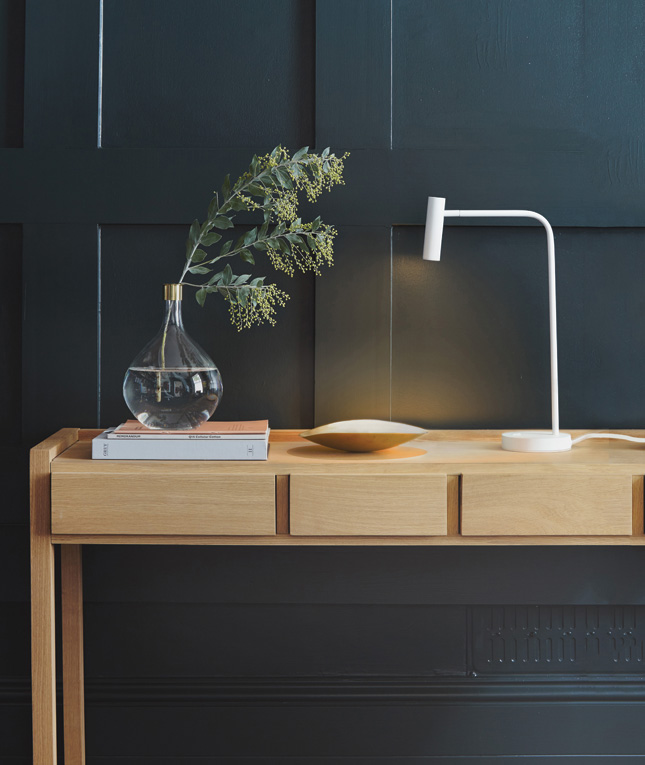 This light from Astro Lighting is perfect for the understated and minimalist look. Contrasted perfectly with dark walls, for similar gold, glass and wooden accessories, look online at April and the Bear and Cork based woodturner, Hilary Hale.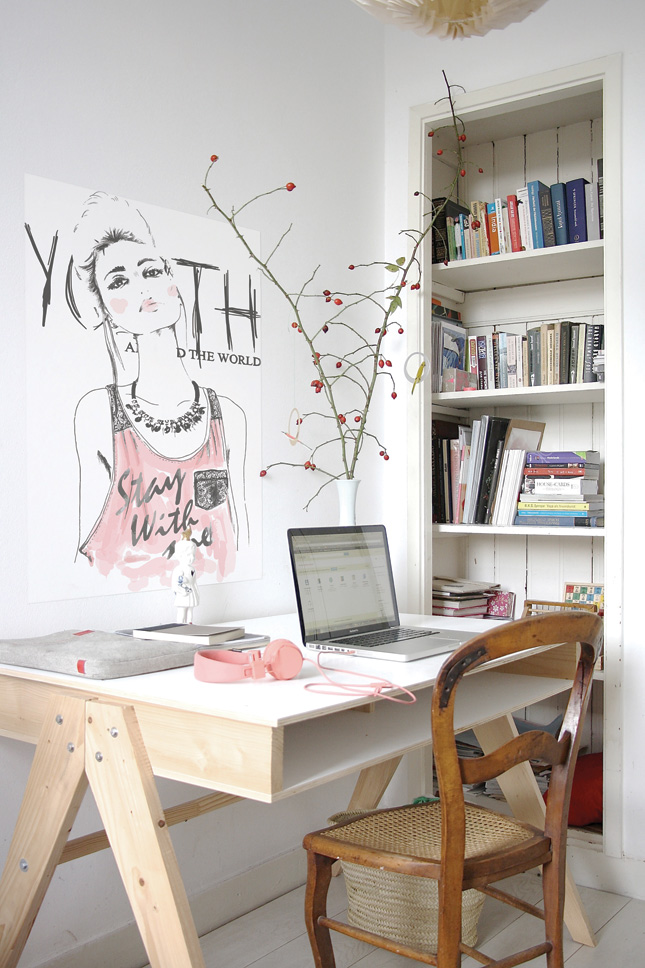 FEMININE EDGE
For a space that's clean and crisp yet quirky and creative, mix feminine touches with harder materials and add subtle colour to break up the space. Large prints create a focal point and shelves packed with well-thumbed essential reading proves this look isn't just for show. Perfect for students or those in creative industries, this naturally lit and fun office space doesn't take itself too seriously.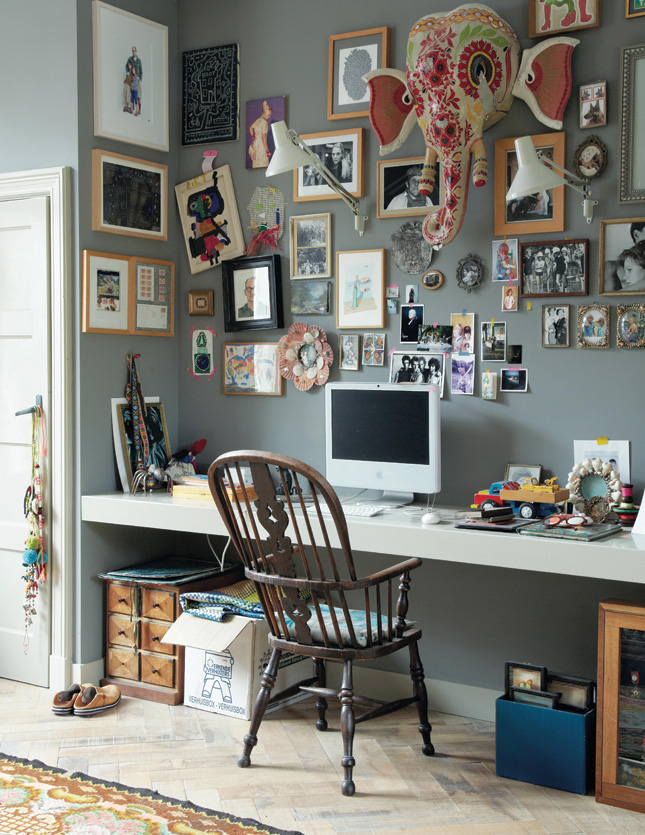 COOL AND CLUTTERED
Get your creative juices flowing with mood boards, photos and classy clutter in the form of fun accessories and smart stationery. Souvenirs, kids' drawings and storage that isn't too clean-cut or tidy, add to the cluttered-chic look.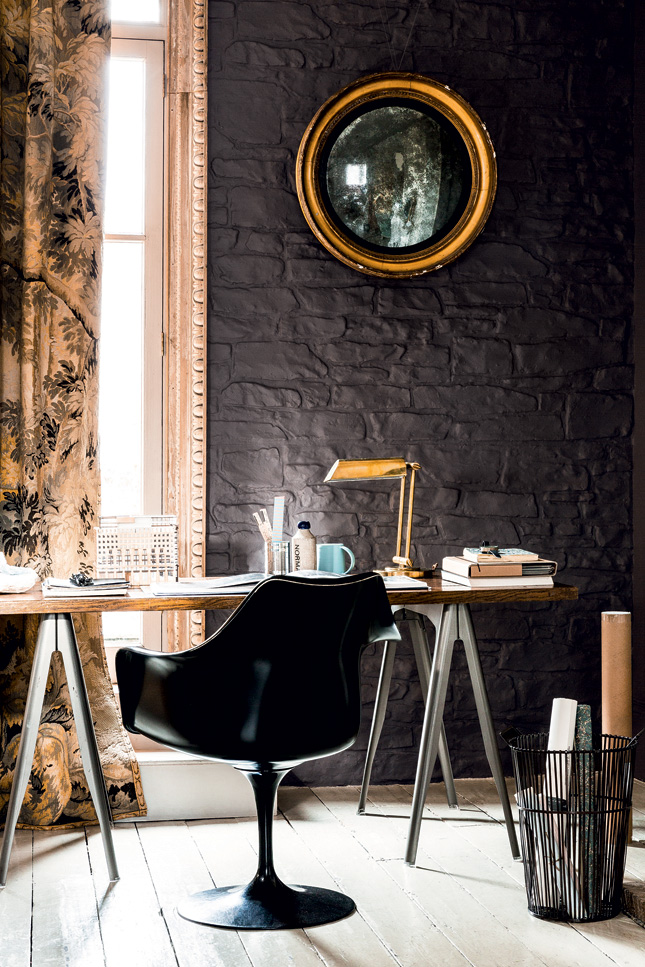 MASCULINE AND ELEGANT 
Mature, dark and brooding can be equally inspiring. Mixed with metallics and antique-style pieces, it really says 'writer at work'. Brick, metal, wood and soft furnishings make this style accessible to everyone.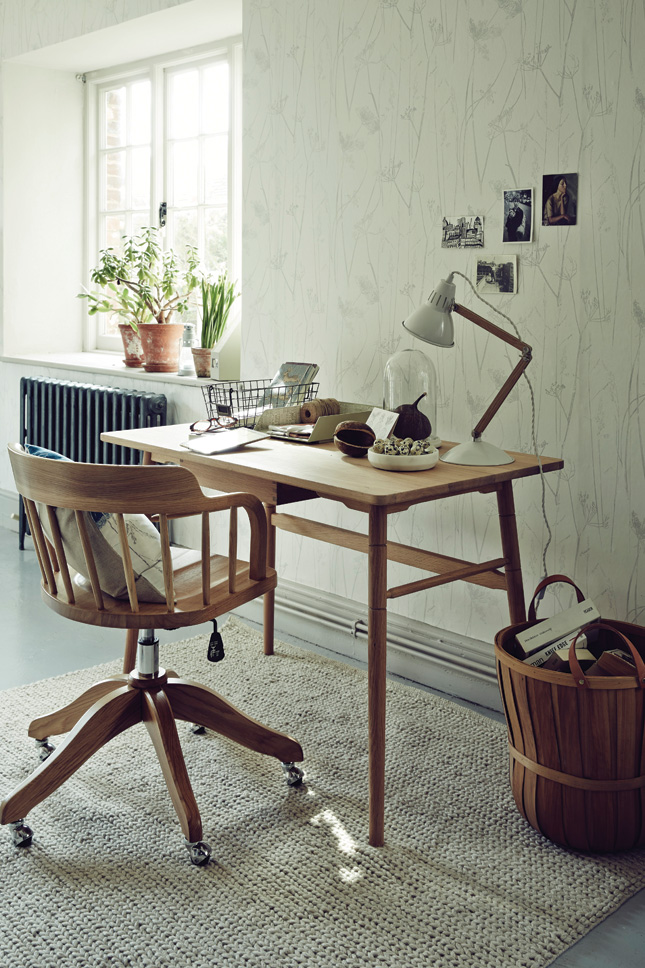 BARE ESSENTIALS
The uncluttered look will keep your space airy and modest. Ideal if space is limited. An uncomplicated design scheme teamed with sturdy wooden furniture adds a natural look, while a simple rug adds warmth. Sparsely pinned mementos on the walls and simple desk decor creates a casual, inviting space, but one that still means business.
Image credits
1 Vintage House Coruna 2 Houseology 3 Astro Lighting 4 Pixersize 5 from book, Bohemian Modern by Emily Henson 6 Dulux 7 John Lewis