If you work from home, you'll know the importance of a good work space. While the temptation to work from bed is very real, it's actually proven to hinder your productivity. When we go to bed, our brain is trained to wind down and get ready for sleep, so you can imagine what this does when you're tying to work from under the covers.
No matter what your budget is, or how much room you have in your home, you can definitely create a place where you feel comfortable and productive. Here are some of our favourite desk inspiration pics.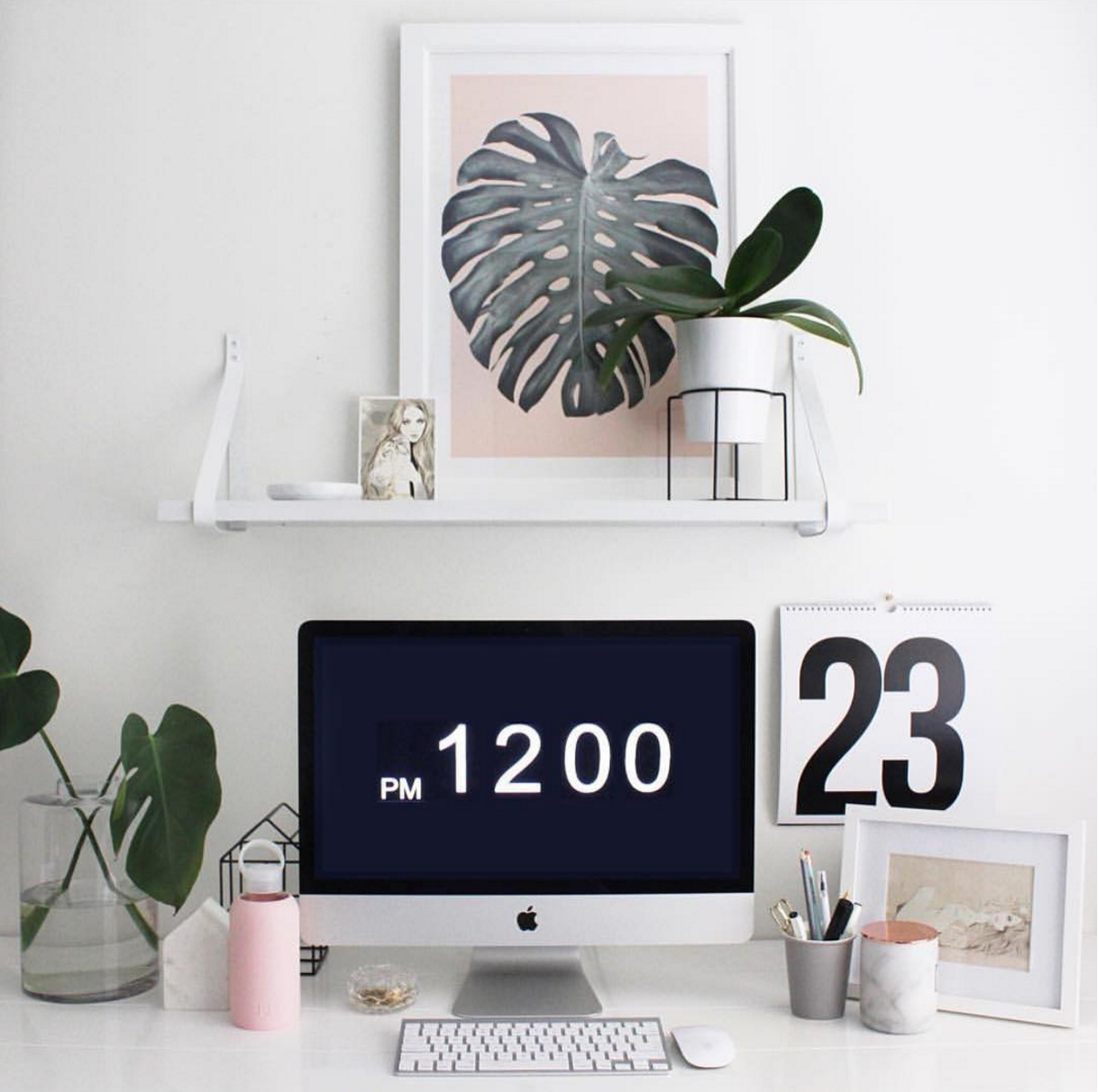 Instagram: Emma Highfield
Marble, rose-gold AND blush pink? We are loving what's going on, on this desk.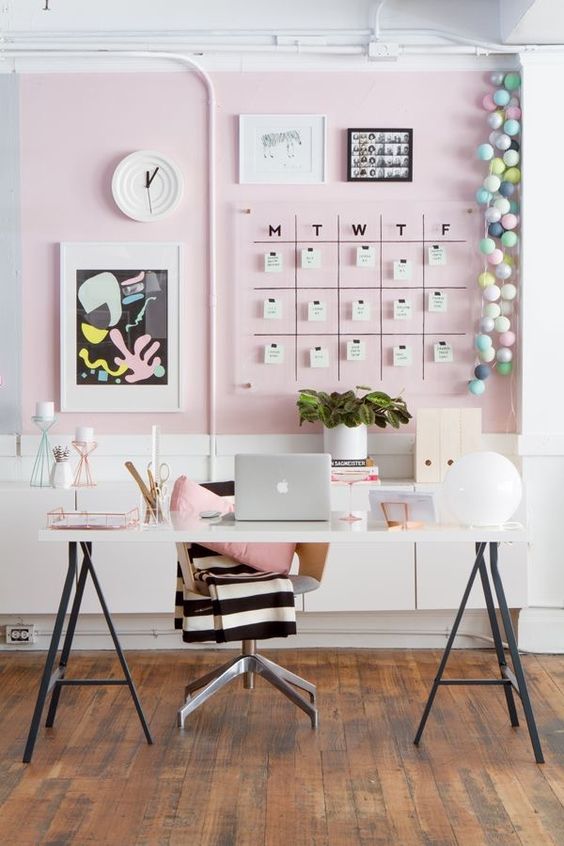 If you, like us, have fallen into the rabbit hole of bullet journals, you'll love this weekly wall calendar.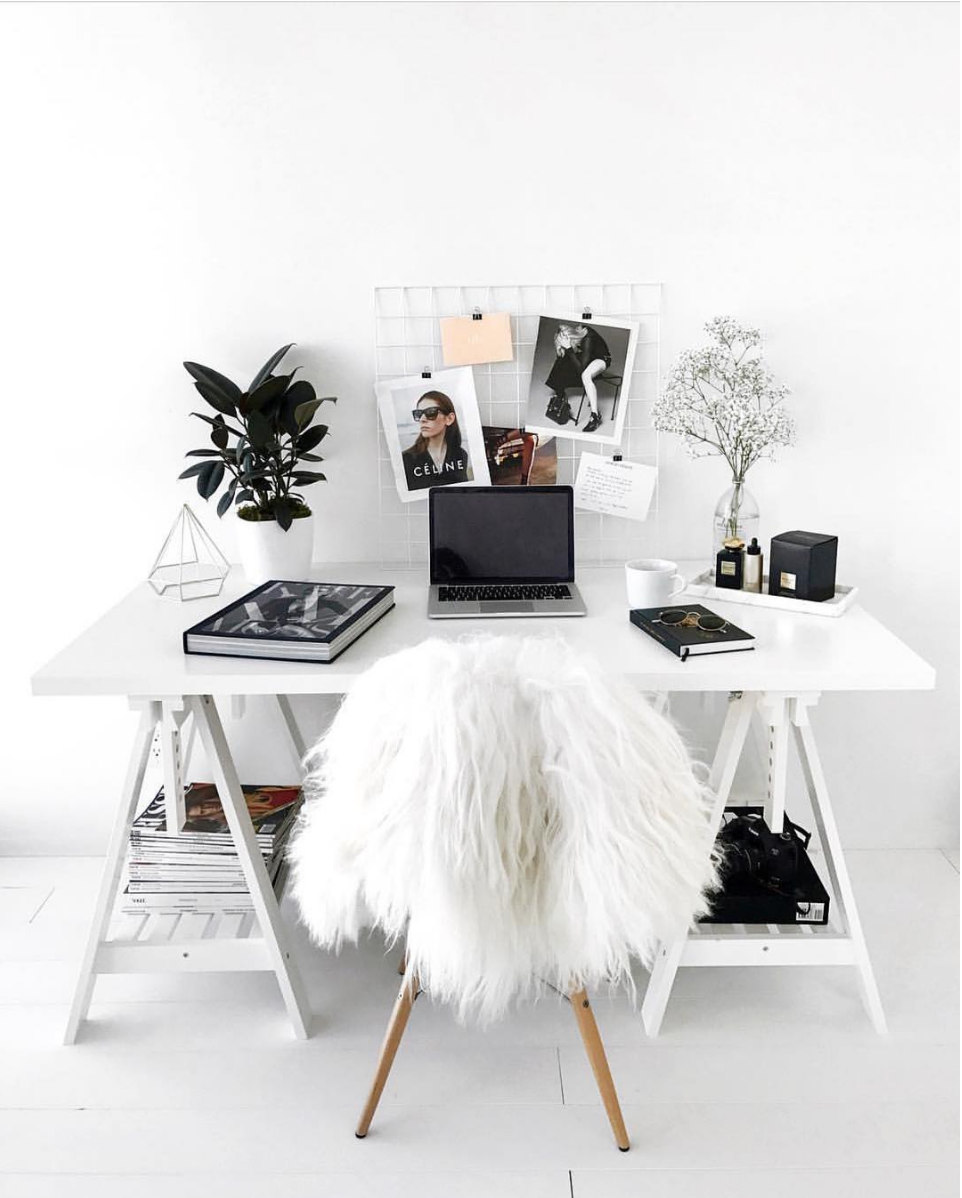 Instagram: Chantal Li
Sometimes less is more, and we adore this minimal monochrome workspace.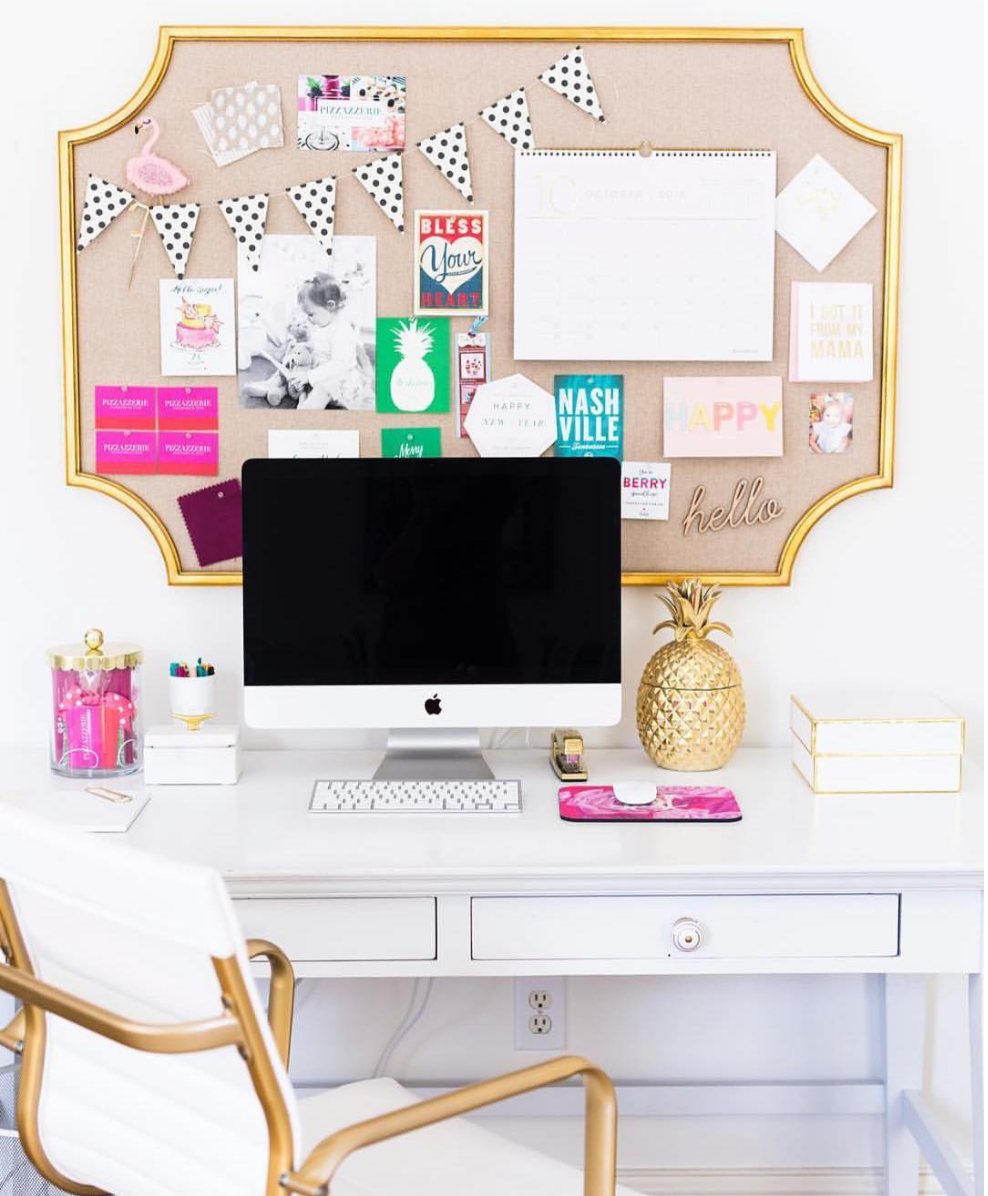 Instagram: Courtney Whitmore
And sometimes, more is more! This vibrant workspace is sure to inject some energy into your day.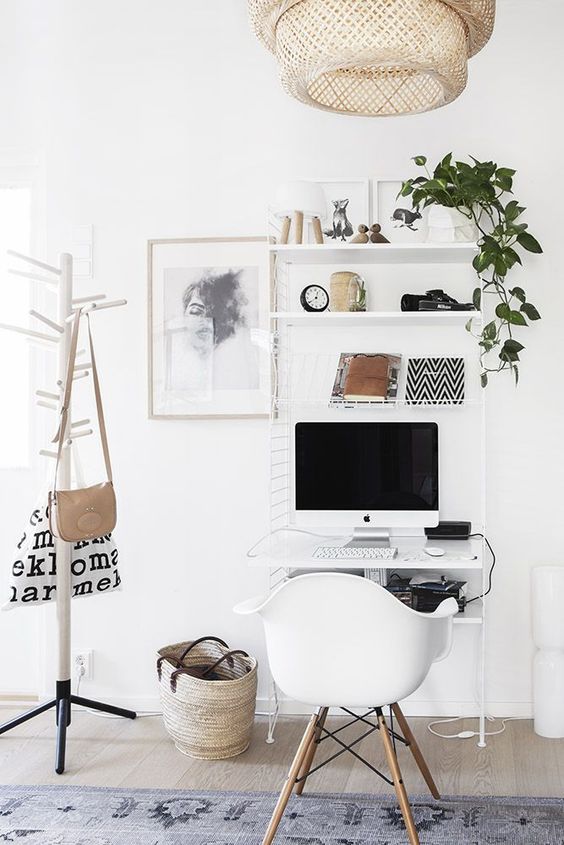 For those of you who are a little short of space, this narrow, wire desk could be just what you need. Stacked tall with beautiful prints and journals, it proves you can create a home office in a corner.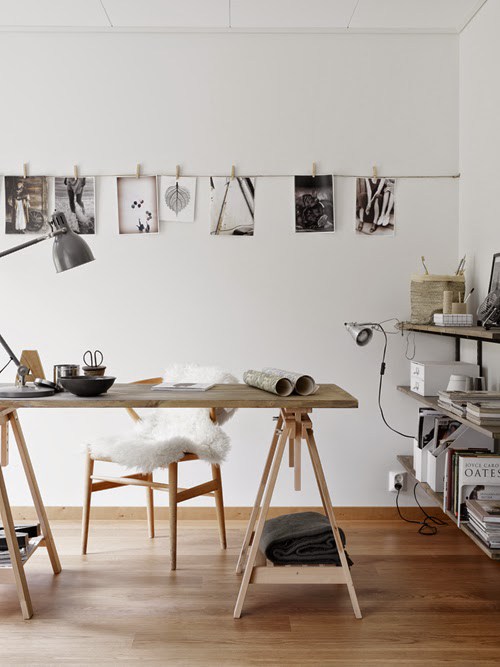 This creative space is totally technology free, and we're loving it. Channel your inner artist and let your creative juices flow sans technology.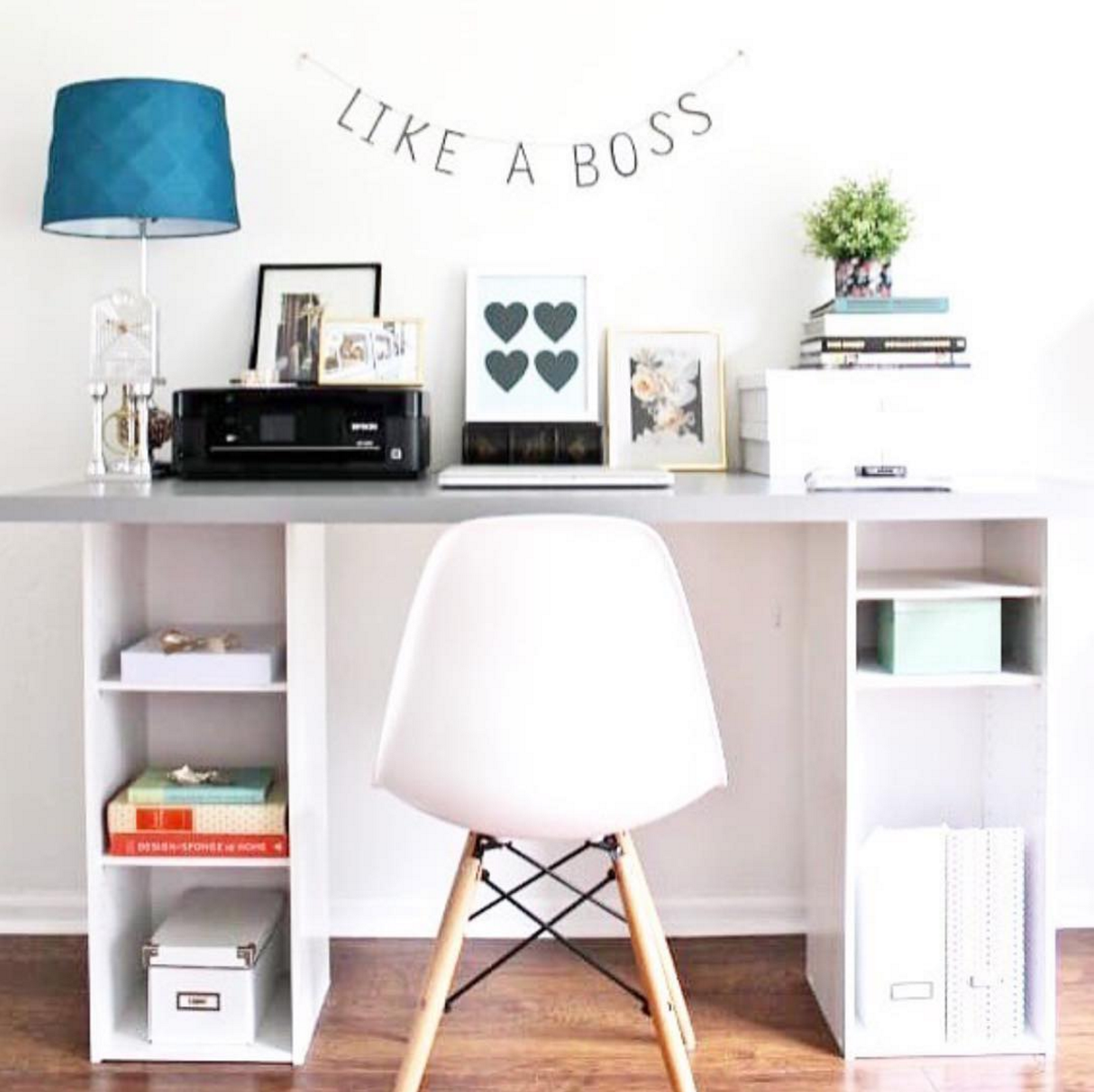 Instagram: Pretty Providence Blog
Positive reinforcement. Sometimes we need a reminder of how deadly we are. Don't be afraid to pin up some positive, motivational quotes around your workspace.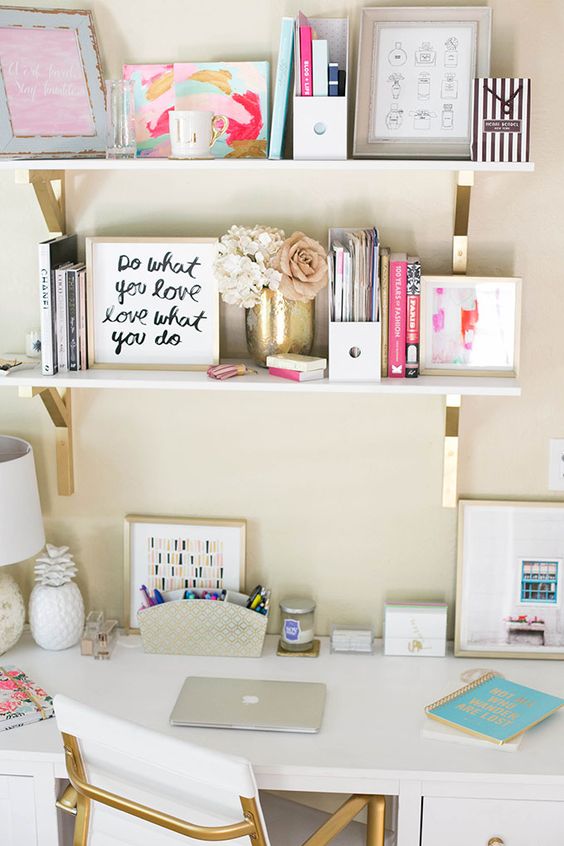 Get crafty. If you don't have a huge budget to splash out on a whole new workspace, then why not get creative with the space you already have.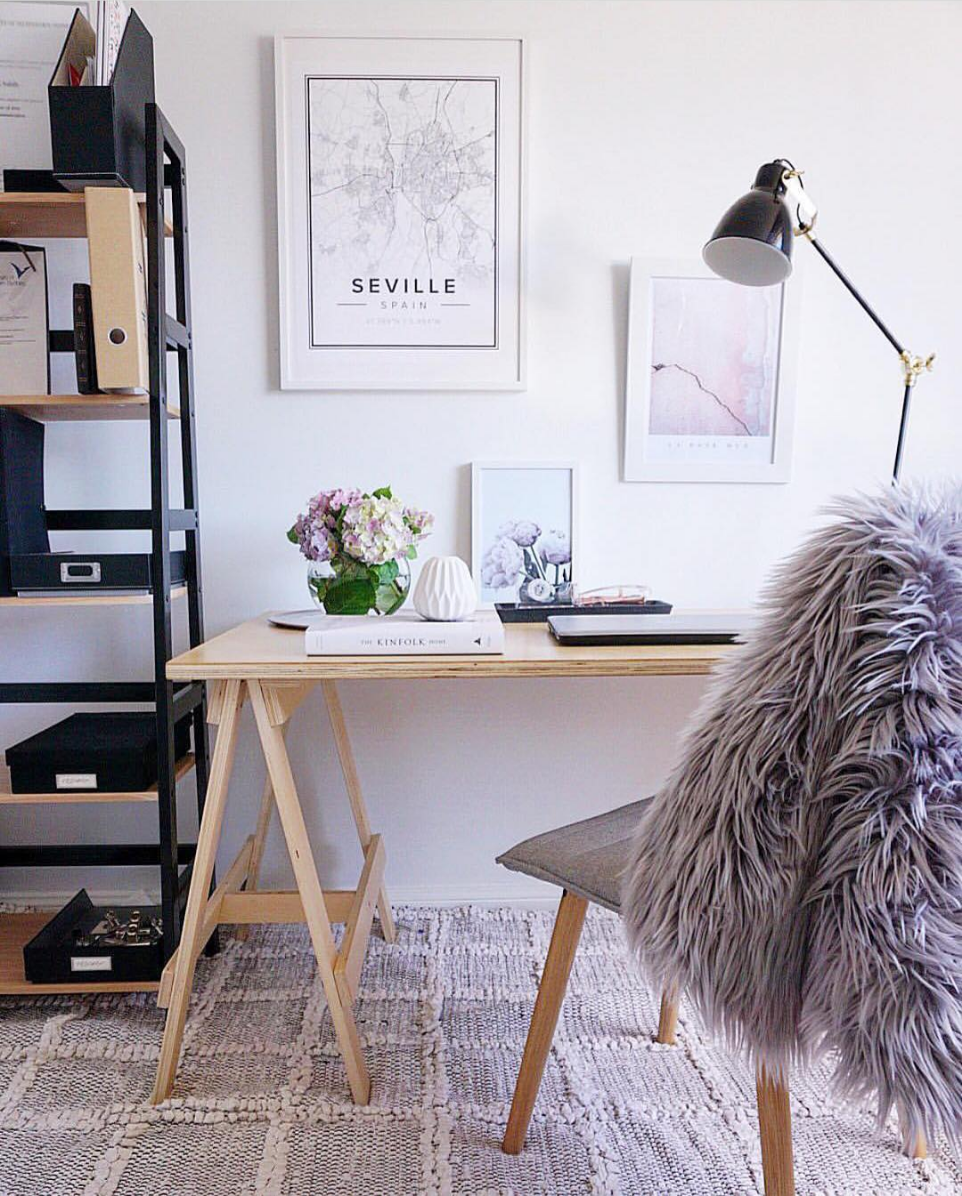 Instagram: All Things Rosie
Make it cosy. There's nothing worse than trying to get anything done when you're cold - am I right? Adding a nice rug, and throw to your work space will create a cosy atmosphere that locks in heat.