Most standard issue work stationery is pretty damn dull, if we do say so ourselves. A few easy desk DIYs could change that, and most of them require minimal effort on your part. A brighter desk will make your everyday work life better, bringing some cheer and personality to what can otherwise be a very dull space.
You wouldn't have the standard issue stuff in a room in your home, so there's no harm bringing your own style to your office desk. Style, personality and colour certainly aren't lacking in these easy desk DIYs we've found from around the web. Have at them!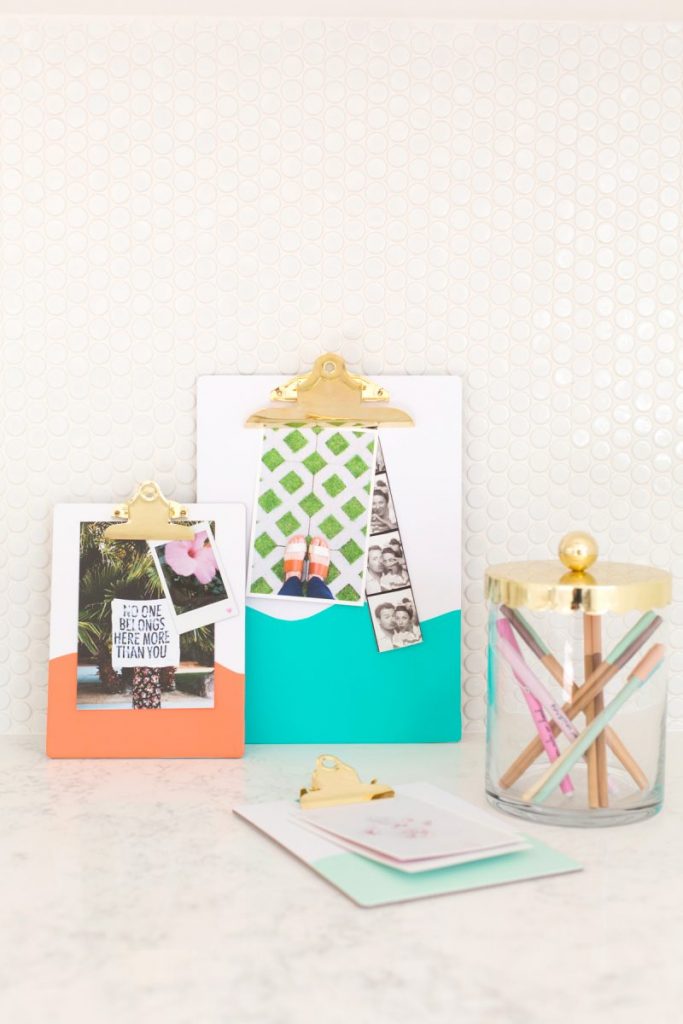 Let's face it, clipboards aren't typically pretty items, but these vinyl paper covered versions dress them up and bring a lovely bright accent to your desk.
How to here.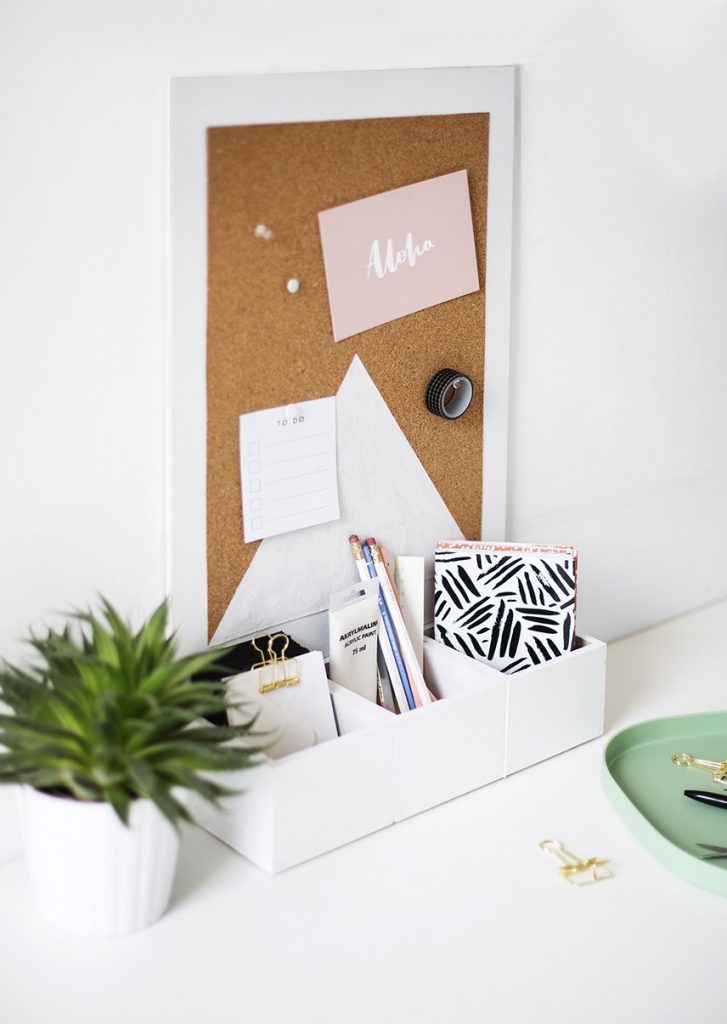 This cork-board organiser will keep your desk organised, keeping everything in one spot with minimal effort on your part. Handy!
How to here.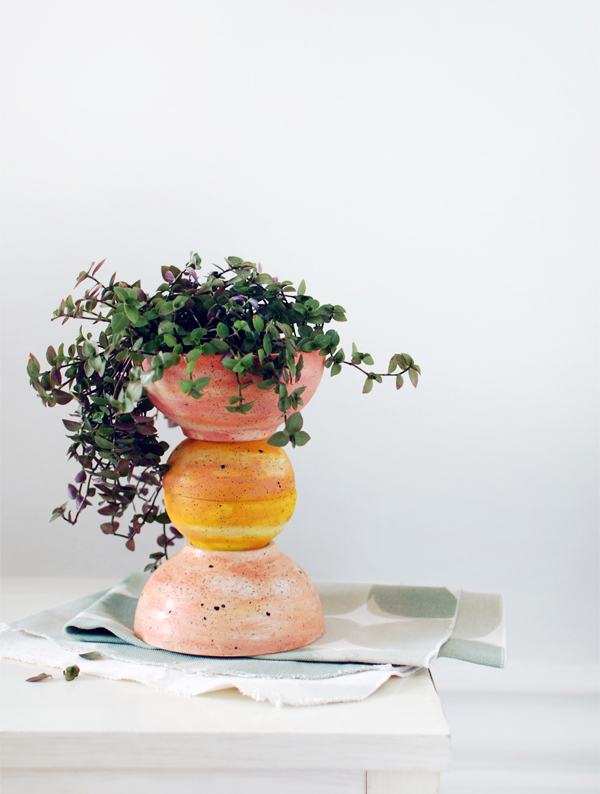 This totem planter was made out IKEA bowls, even though it looks like a hand-crafted ceramic vase.
How to here.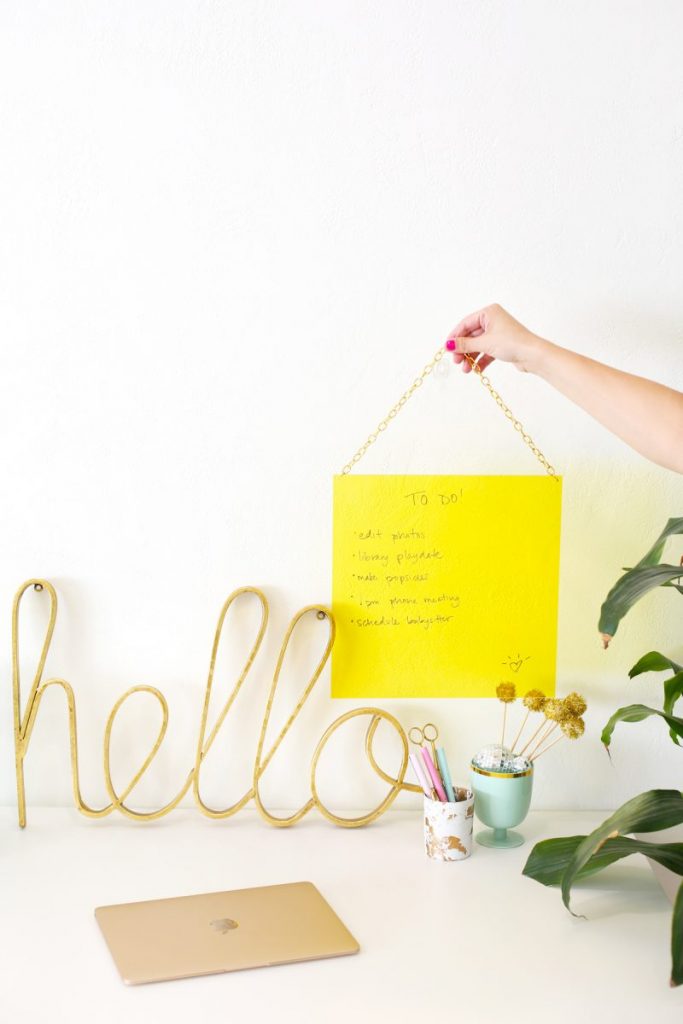 Stop killing endless trees with your endless to-do lists by DIY-ing this little plexiglass board where you can lot your lists down to your heart's content and then simply wipe it clean.
How to here.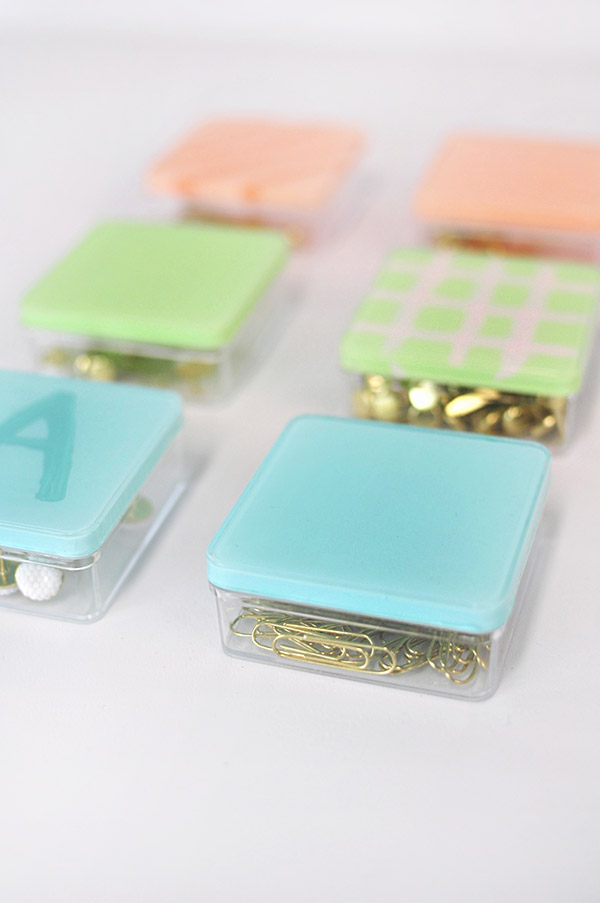 These acrylic boxes are a pretty way to store your desk stationery bits and bobs, and you can design them up however you like.
How to here.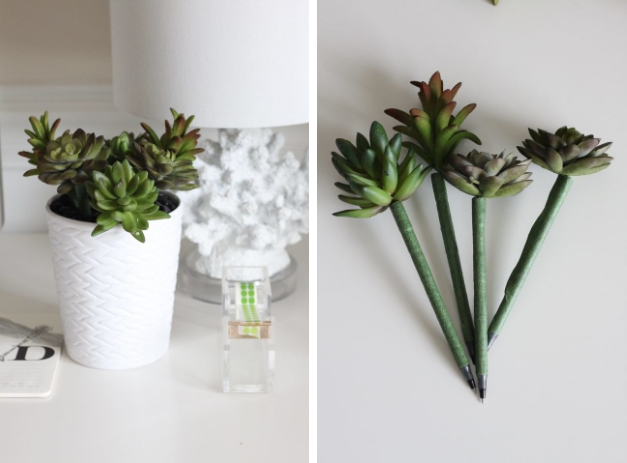 Turning your pens into succulents means you get the look of a desk plant without having to actually worry about keeping it alive. Win-win!
How to here.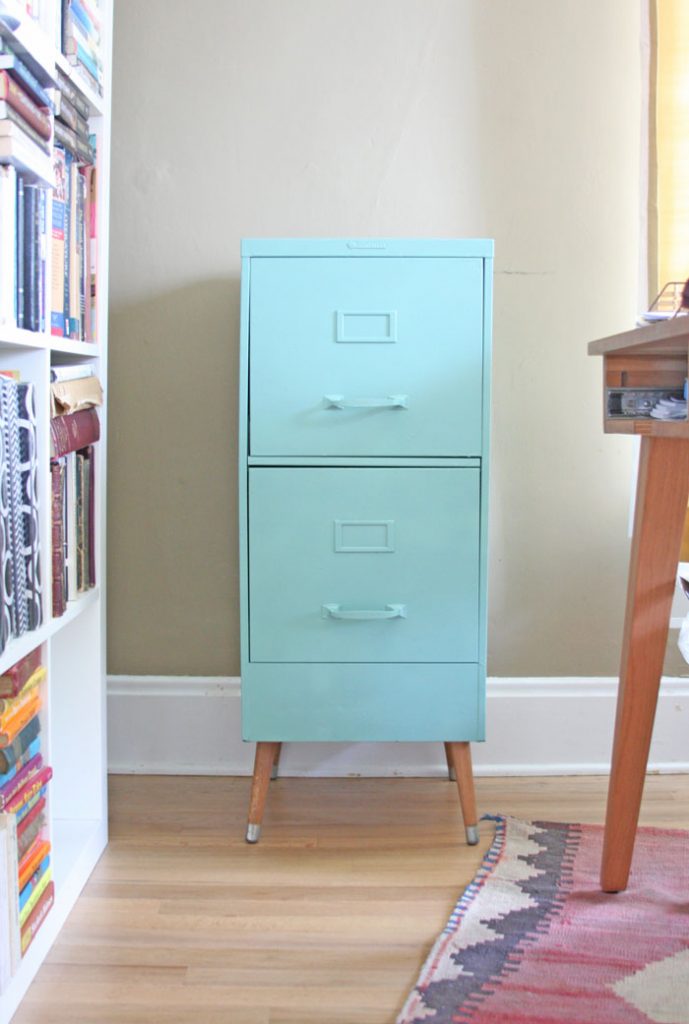 A coat of paint and a set of legs can transform your filing cabinet from a boring necessity to a beautiful piece of office furniture.
How to here.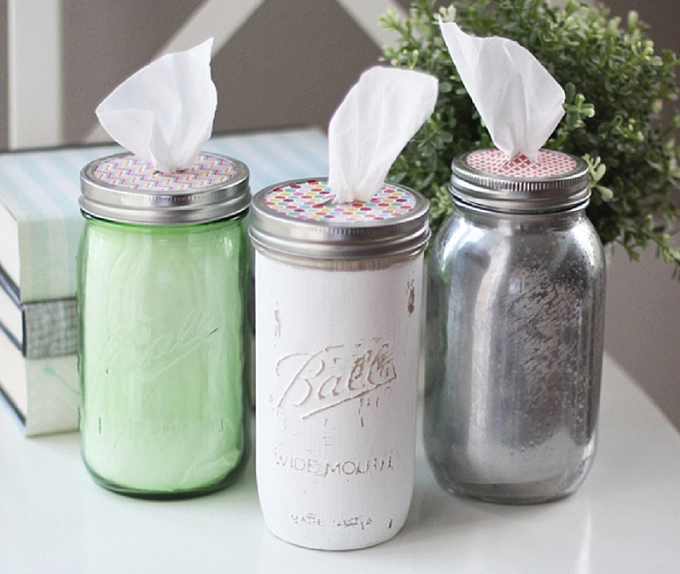 Shabby chic lovers gather 'round: these mason jar holders are a perfect place to store tissues on your desk.
How to here.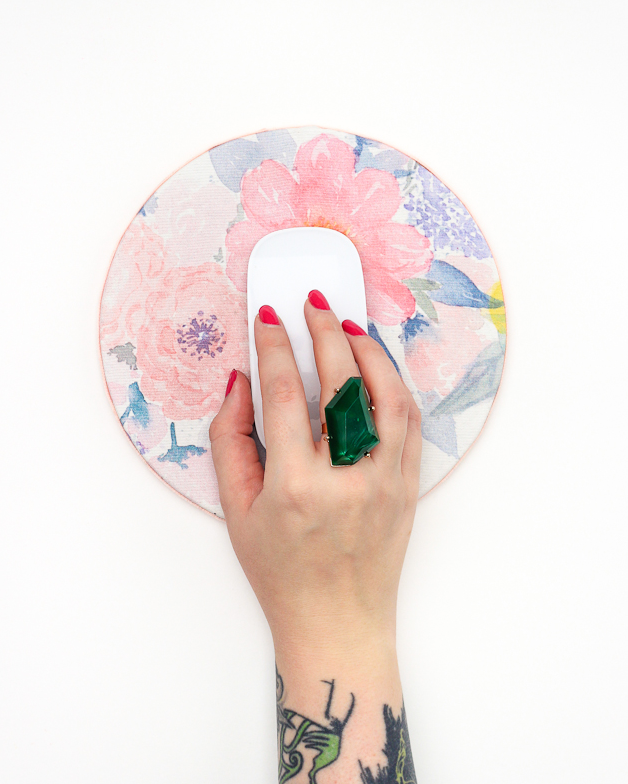 How gorgeous is this? And, it's easily done! You can simply jazz up your boring standard issue mouse mat with some floral fabric.
How to here.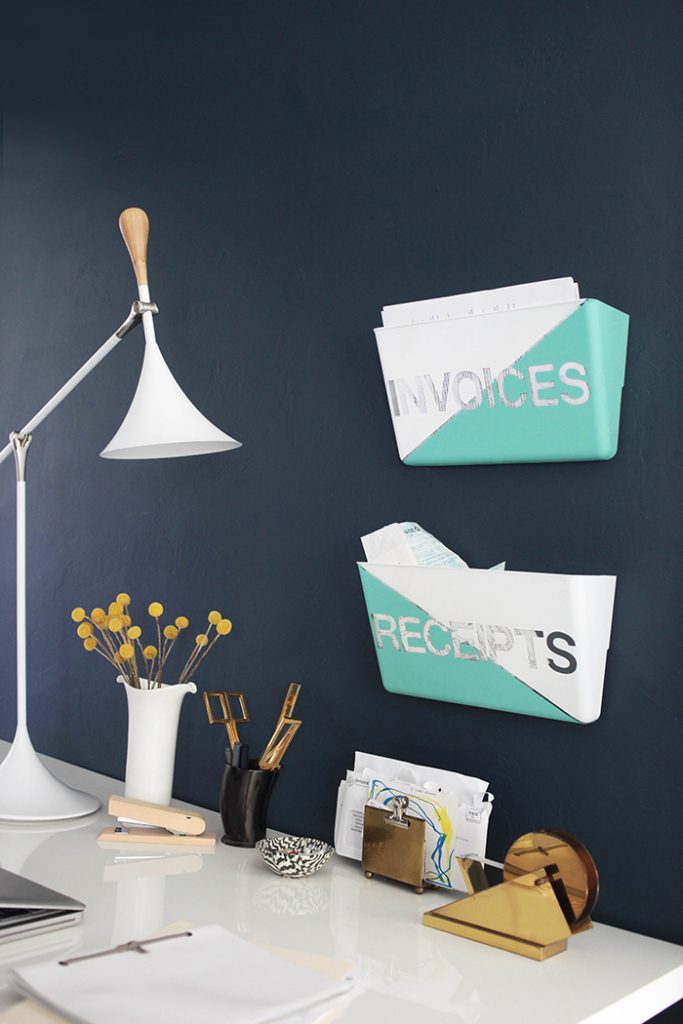 Got a lot of paperwork hanging around your desk? We know the feeling, but this DIY from Emily Henderson will get your stray papers in order.
How to here.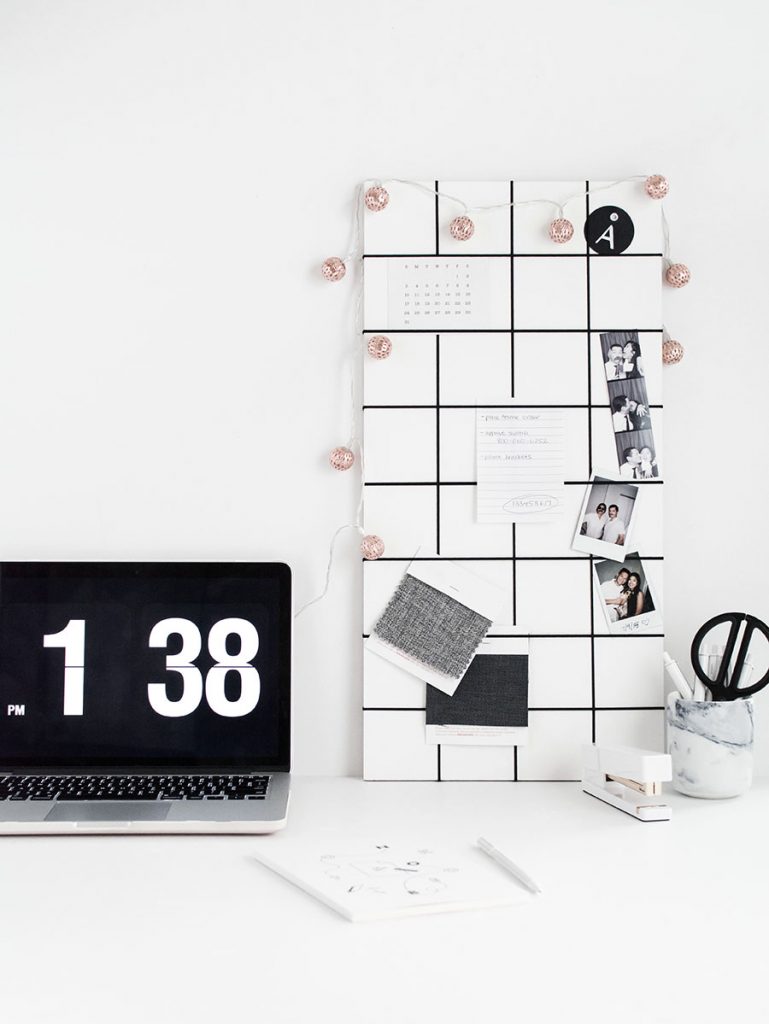 Scandinavian minimalism is at its best for the office in this DIY that creates the perfect memo board with just some elastic cord. Perfect!
How to here.