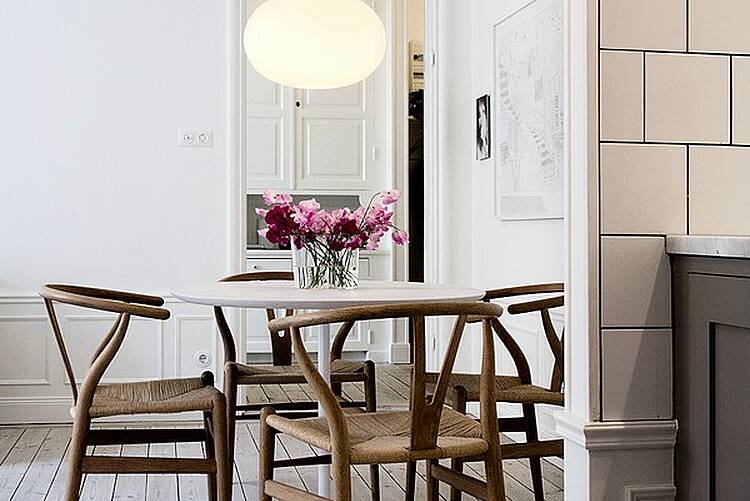 There are some things you could potentially forgo in your home. Not everyone has a bathtub, for example, or a desk. But when it comes to the bones of a home, a good dining chair is probably a top 5 essential. Our budgets and tastes may vary, but every one of us craves a comfortable, functional and beautiful chair, and most have us own multiple. The 20th century was the golden age of designing chairs that ticked all those boxes.
Many of the chairs listed are now considered collectors' items and come with a hefty price tag should you buy the official designs from the likes of Knoll or Herman Miller. But, as happens with great design, they have all been replicated at a lower price point to cater to the mass market.
With so many iconic design replicas hitting the high street, we figured it might be nice to get a little history lesson into the most iconic chair designs.
Wishbone Chair
Designer: Hans J. Wegner
Year: 1949
Country of origin: Denmark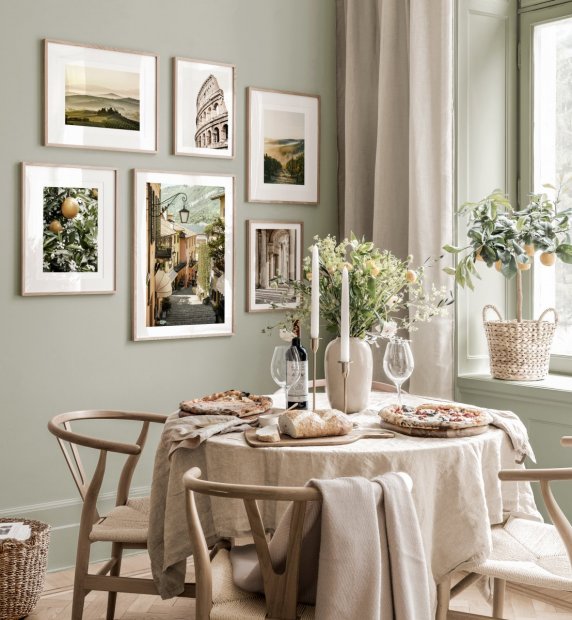 Widely replicated, the Wishbone chair has been an interiors favourite since the 1940s. This design came about when esteemed Danish designer Hans Wegner came across a series of photographs of Chinese tradesmen and became intrigued by the mixed-material Ming chairs on which they were sitting. Wegner created his own version, using 395 feet of paper cord for the seat, a bentwood armrest and a wishbone-shaped back, giving the iconic chair its name.
Navy Chair
Designer: Emeco
Year: 1944
Country of origin: USA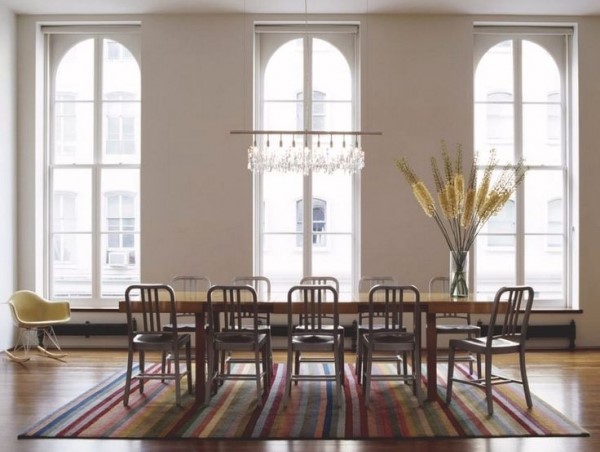 The ultimate in practical design; the Navy chair was designed during World War 2 to be used on military warships. Its lightweight yet sturdy design has since become a classic for residential use. The industrial, retro vibe works well in loft-style settings.
Louis Ghost Chair
Designer: Philippe Starck
Year: 2002
Country of origin: France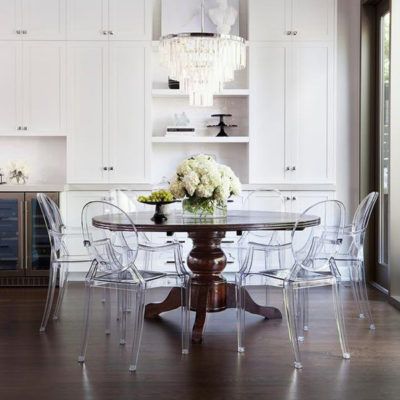 Inspired by the traditional Louis XVI armchair, this polycarbonate reimagining has become a modern classic. Elegant yet witty, this design can be used as seamlessly in contemporary settings as in traditional. The clear material also lends itself to a spacious, airy feel. Ideal for small or dark spaces.
Windsor Chair
Designer: Unknown
Year: circa 16th century
Country of origin: UK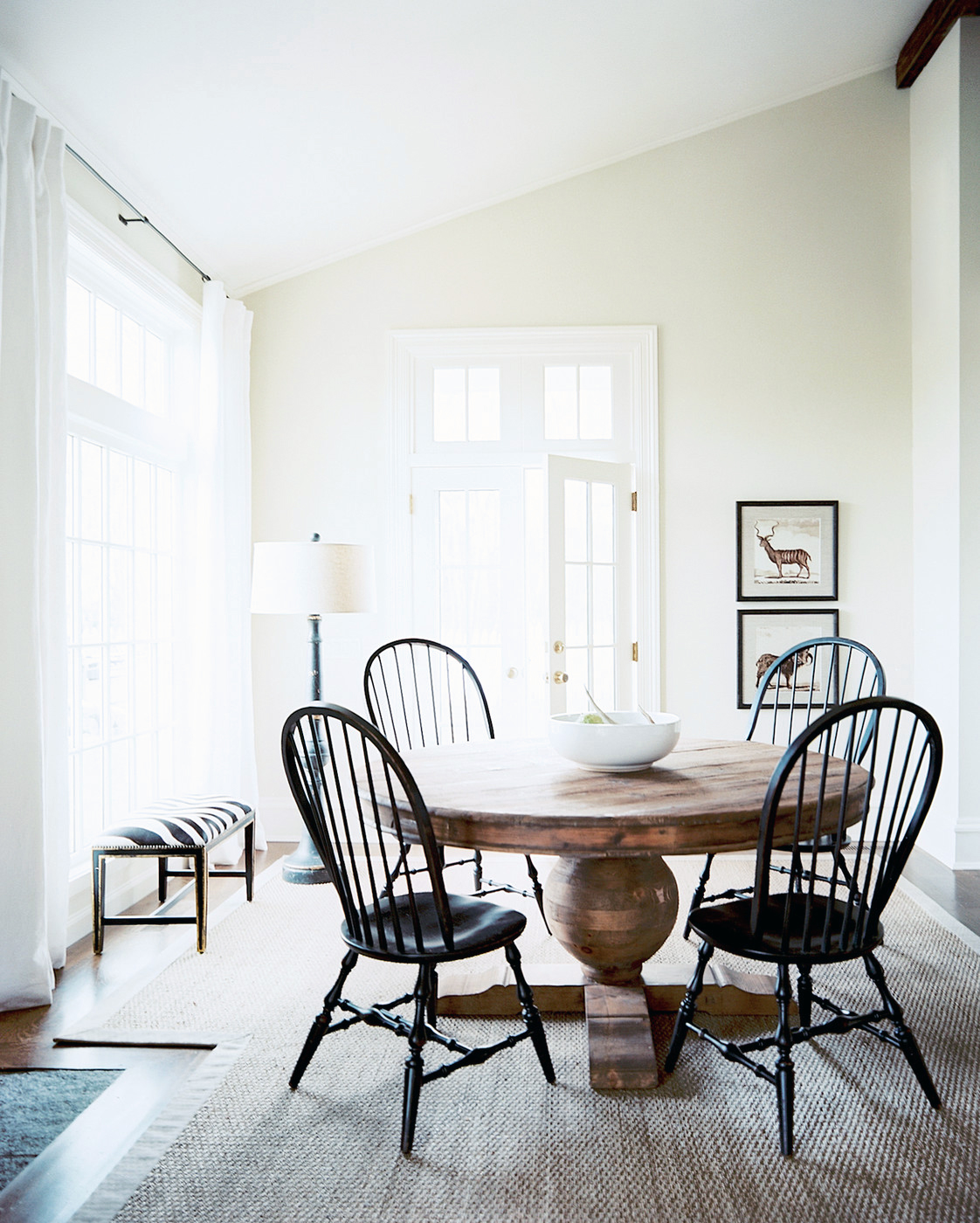 By far the oldest chair on this list, and probably the most common. The exact origins of the traditional Windsor chair are hazy, but it's believed to date back to the 16th century. Since then, the design has been adapted and replicated thousands of time with variations on the spindles, frame and woodturning. Chairs like these, vintage and new, aren't difficult to come by and are generally inexpensive.
Eames DSW Chair
Designer: Charles & Ray Eames
Year: 1948
Country of origin: USA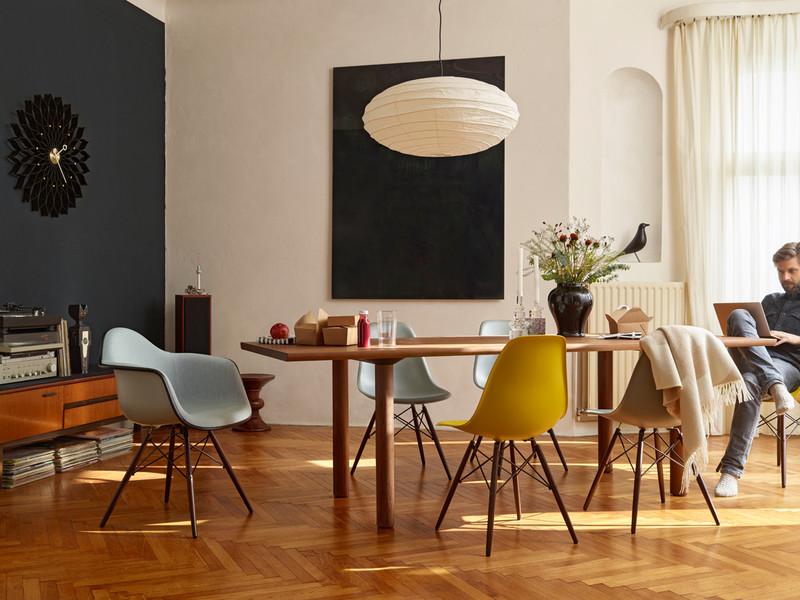 A design classic, the Eames DSW or Eiffel chair, as it's also known because of the structure of its legs, is a popular style that has been replicated in several colours. The comfortable seat is made of lightweight polypropylene, molded into an ergonomic shell. The DSW chair first designed for Museum of Modern Art's 1948 International Competition for Low-Cost Furniture Design, and has been a favourite ever since because of its affordability, durability and colour selection.
Tolix Chair
Designer: Xavier Pauchard
Year: 1925
Country of origin: France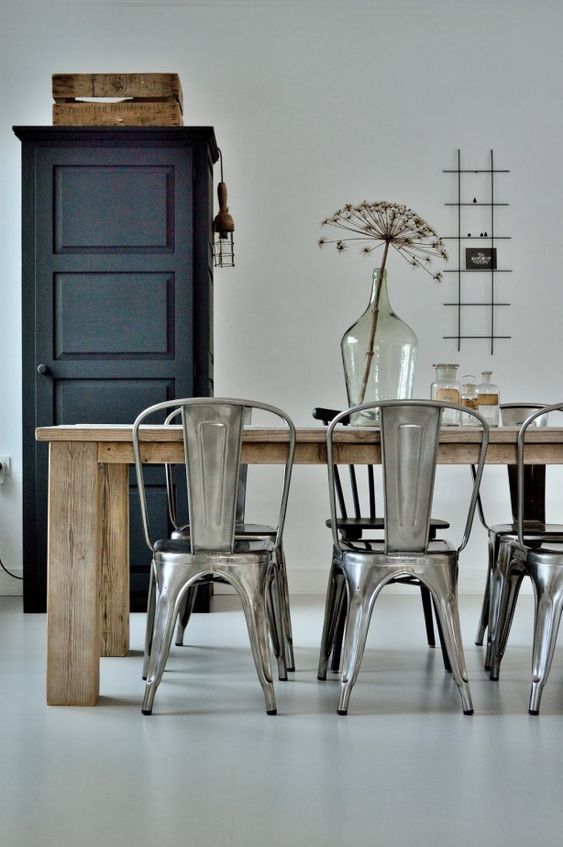 Behold, the chair that graced the floors of every hipster café for the past 10 years (well, at least the ones that didn't have vintage paint-peeling school chairs)! This is for good reason, in fairness, as the Tolix chairs are incredibly durable and are available in several colours and metallic finishes.
No.14 Chair
Designer: Michael Thonet
Year: 1859
Country of origin: Moravia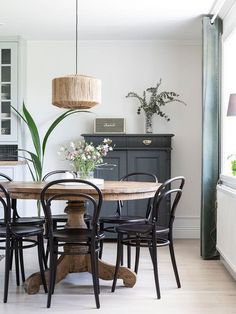 Much like the Windsor chair, the No. 14 (also known as the Era or Thonet) chair has been replicated for the mass market for centuries. Many later furniture designs have been inspired by the curved bentwood back support and rounded seat. The simple design is often uses in restaurants due to its light weight and movability- handy for cleaning around.
Cesca Chair
Designer: Marcel Breuer
Year: 1928
Country of origin: Germany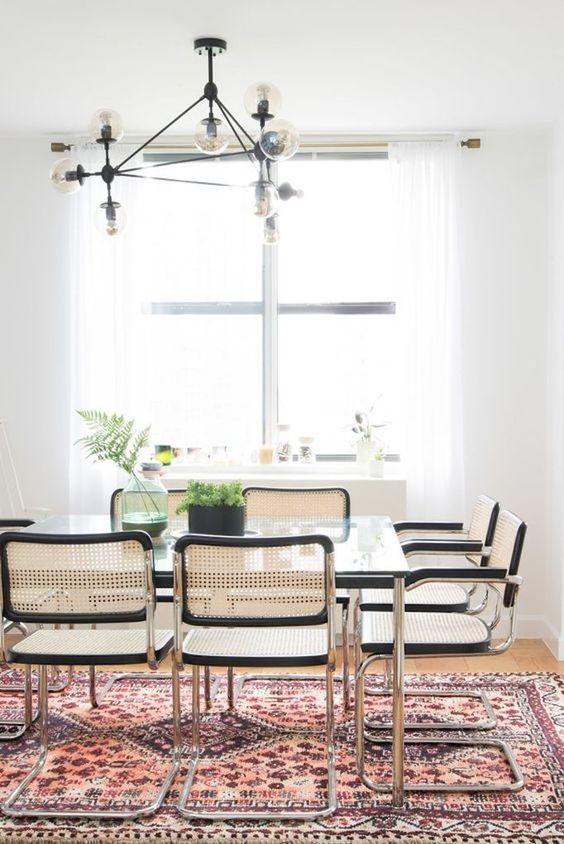 Intrigued by the engineering of bicycle handlebars, Marcel Breuer used non-reinforced tubular steel to create the B32/Cesca chair. The combination of materials offers comfort, airflow and a slight bounce. The S-shaped structure gives the illusion that the user is floating on air. Exactly the feeling you want when you're eating your brekkie in the morning, eh?!
Tulip Chair
Designer: Eero Saarinen
Year: 1955
Country of origin: USA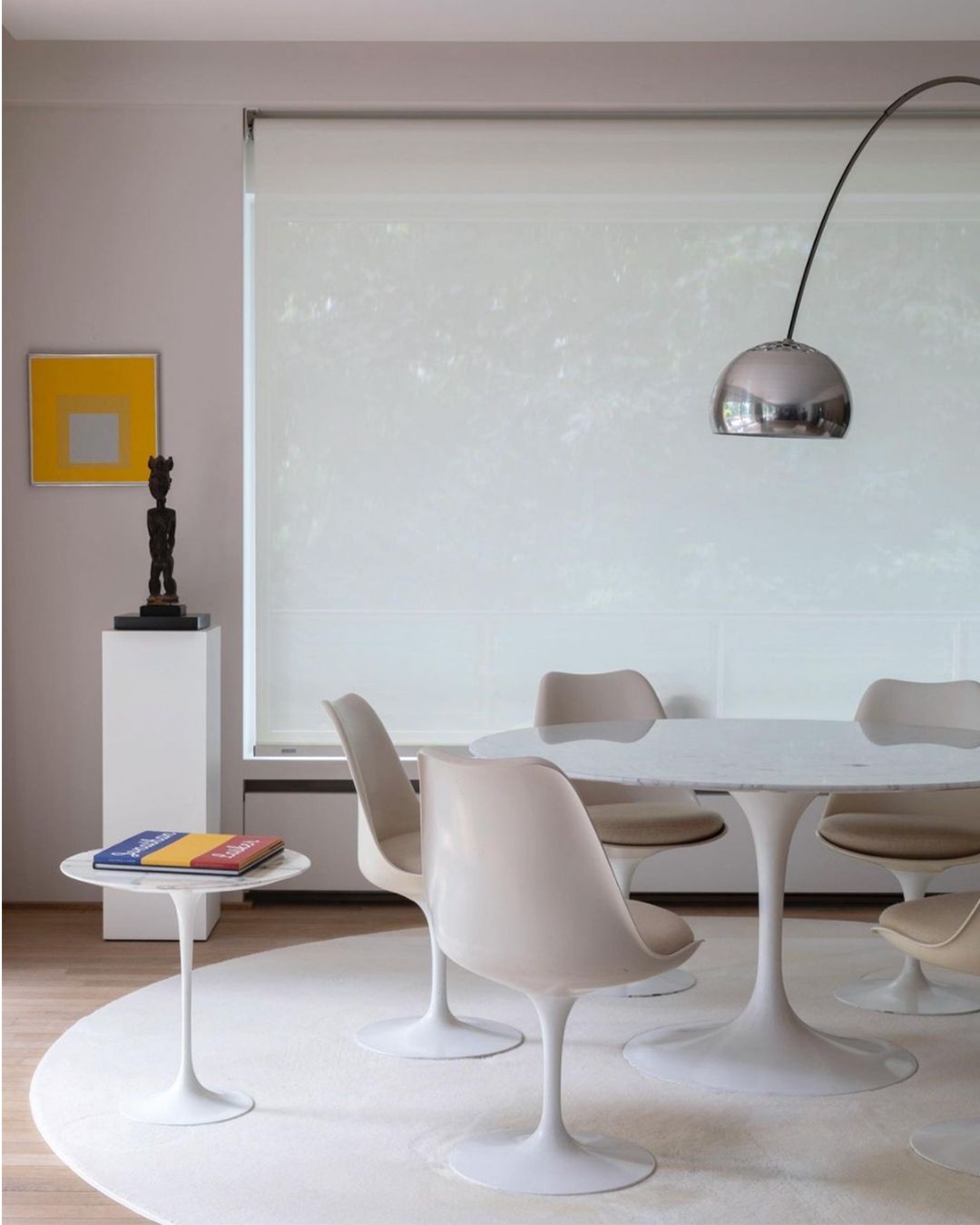 Finnish-American industrial designer Eero Saarinen famously detested "the slum of legs", referring to the sight of table and chair legs as an "ugly, confusing, unrestful world". In an attempt to streamline his perceived chaos, Saarinen created the single-material, single-form Tulip collection which relies on one central stem-like pedestal and resembles the fluidity of its namesake flower.
For more stylish seating ideas, check out our banquette seating post here. Despite its focus on built-in bench-style seating, you'll spot many of the above designs in there too! And keep an eye on the House and Home Instagram page where we post interior inspo daily.
Share This Article