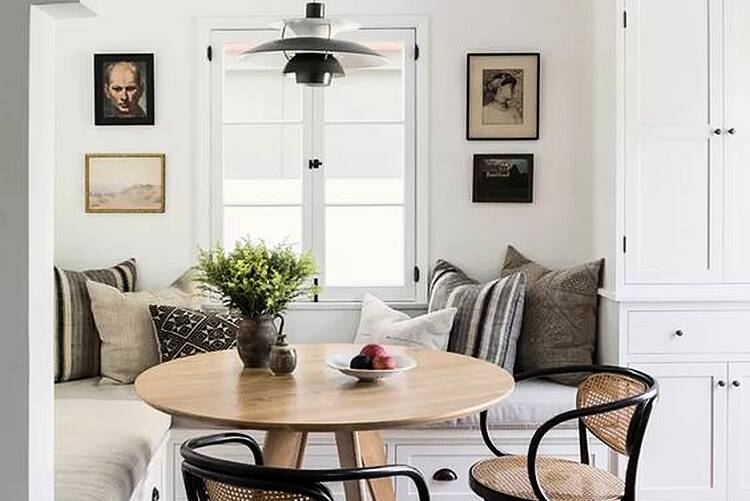 Banquette, built-in bench seating, has been making an appearance in the dining areas of top designers lately. But this clever style of seating is nothing new, and probably something many of us have sat on regularly in cafes and bars. The bench-style seating is great for families as it seats plenty but requires little floorspace.
Here are 12 examples to demonstrate how good it looks.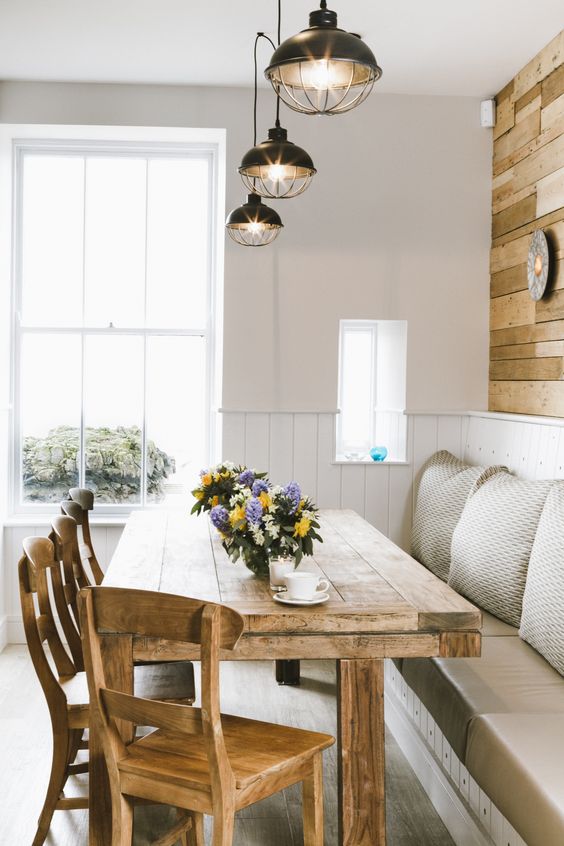 This snap from 3idog design company is an example of simple, comfortable and durable banquette seating. By using vegan leather or an easy-clean fabric in the upholstery, you can take the risk of using pale colours even around a dinner table and enjoy your red wine in peace!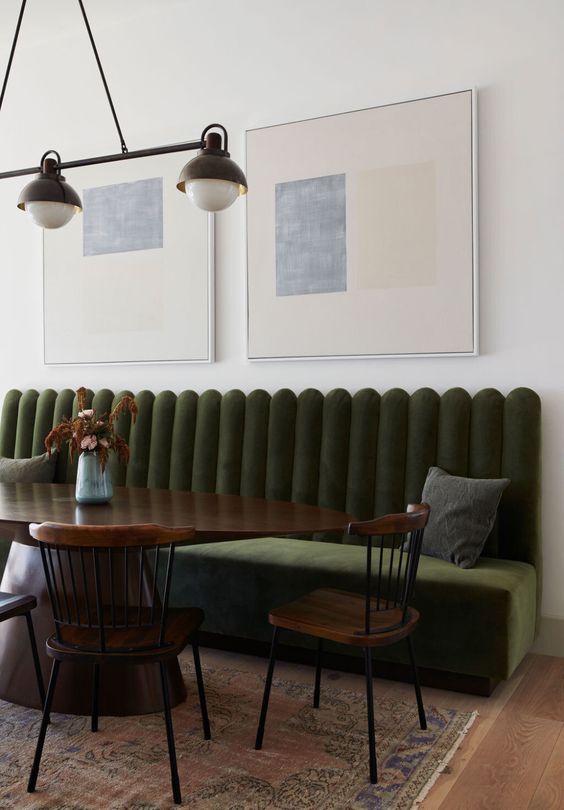 This fluted design from Vesta is such a cool statement piece. The scalloped edging adds additional interest without it being OTT.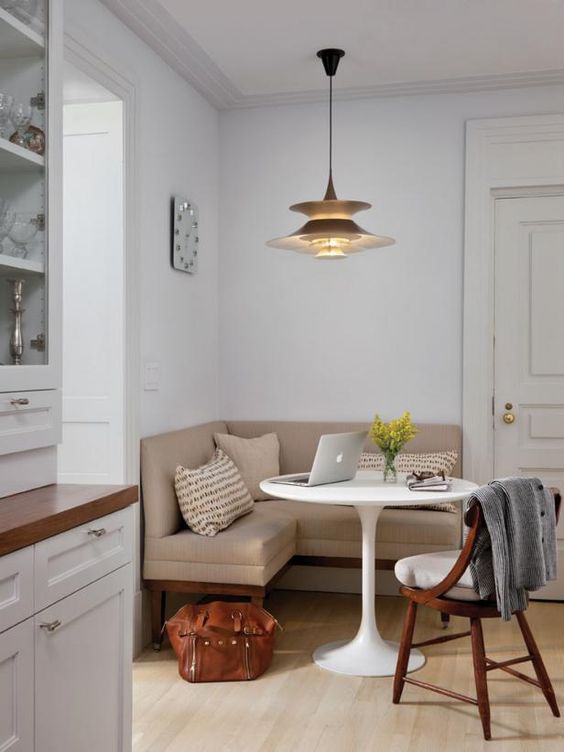 This small space hero shot by Trevor Trondo demonstrates just how much seating you can add to a tiny nook that otherwise may have gone unused.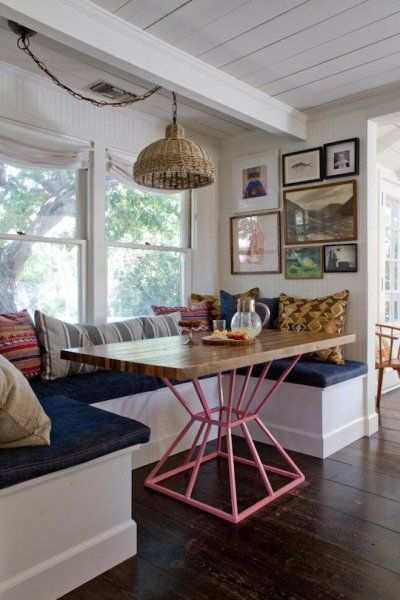 This fun space from Domino is an example of how banquette seating can be jazzed up using mismatched cushions and artwork. So much scope to add personality here.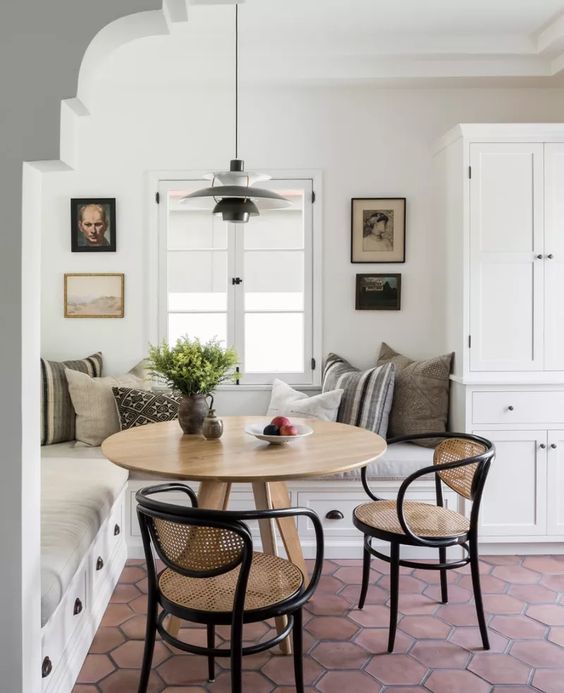 This space from Katie Hodges Design is another gorgeous example of using space wisely. In a small corner, she's added underseat storage, seating, statement chairs, artwork and a window. There's a lot going on, but the muted palette keeps it looking understated.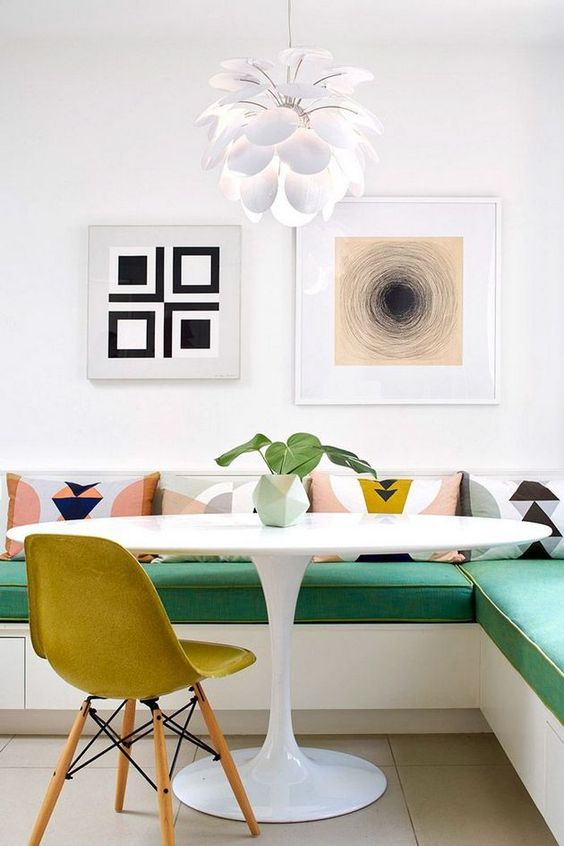 This pop of green from PecansThomeDecor is such a cool, retro way to design your banquette. The corresponding scatter cushions used on the backing keep the look interesting and stylish.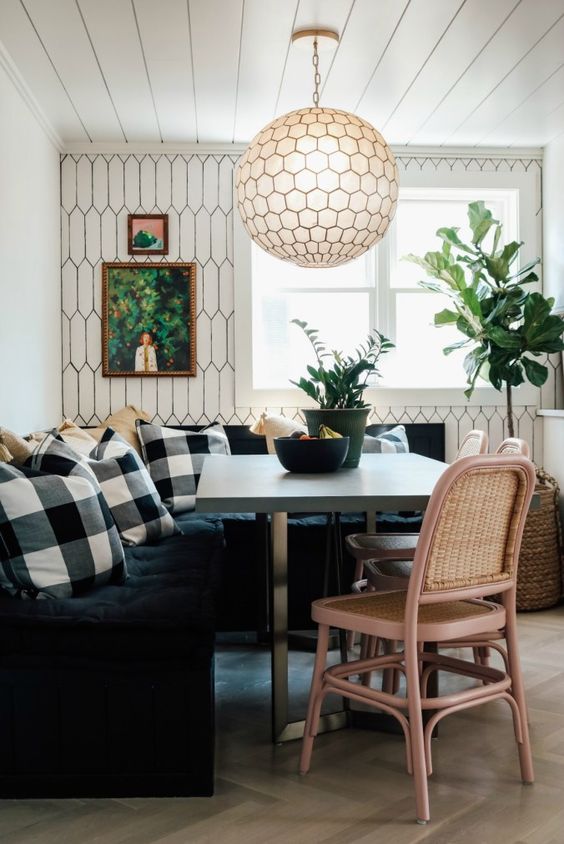 This extra deep seat from Nesting with Grace is the ideal spot to enjoy a coffee and hide away for an hour. Definitely looks nap-worthy too, if you ask us.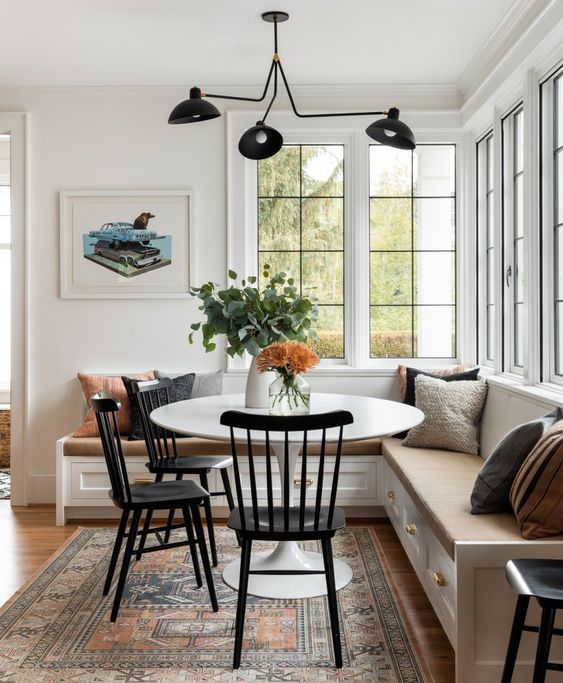 This seating designed by Casework includes tons of storage, which is great for tucking away your rarely-used items like seasonal tableware or party accessories. How about one drawer for birthday parties, one for Christmas and so on?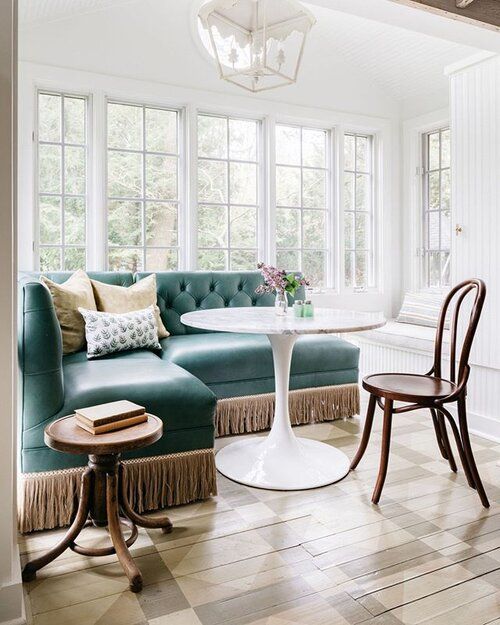 We posted this design from Kate Marker on the House and Home Instagram a couple of months ago and you guys loved it. The teal velvet and fringing add a glam vintage look that's perfect for adding a statement look to your kitchen.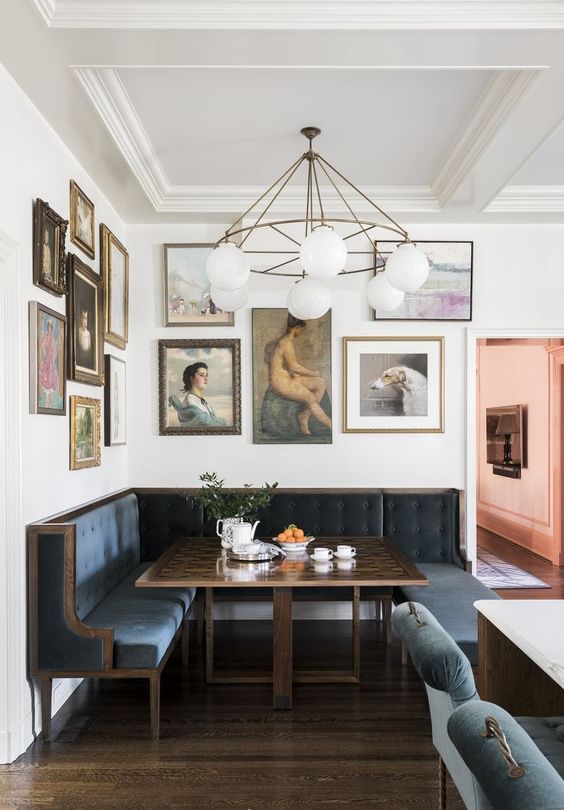 By matching the fabric on your banquette to your island stools, as demonstrated in this SCW Interiors project, your entire space will have a cohesive look while having a variety of height and shape.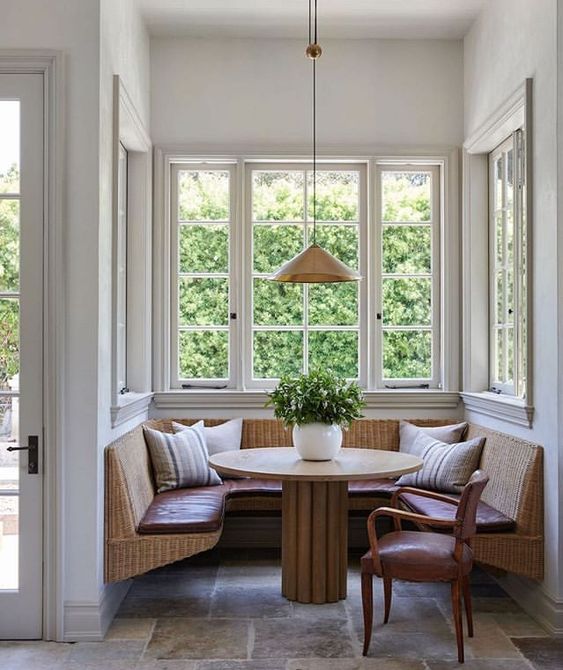 We all love wicker outdoor furniture, but how cute is this space designed by Amber Interiors? The leather padding and throw cushions add additional comfort and durability.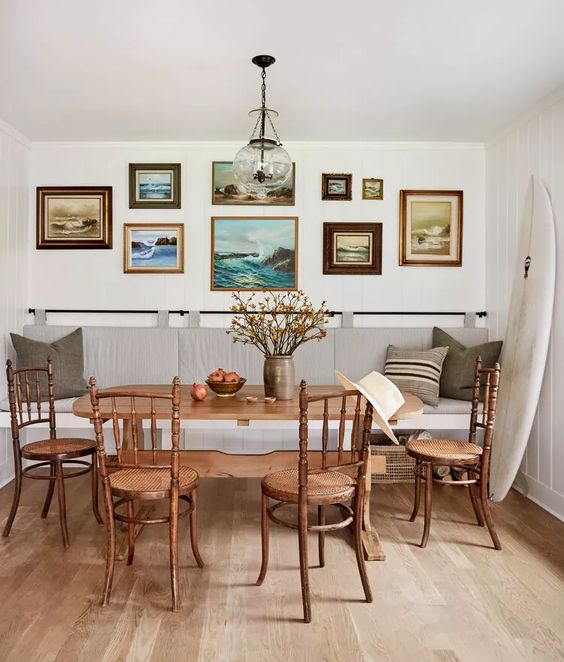 And finally, this Becca Interiors is a stylish example of how great it could look to hand your banquette seat backing.
For more clever interior ideas, check out these 9 genius Ikea hacks here. And keep an eye on the House and Home Instagram page where we post interior inspo daily.
Share This Article