Ikea, and many budget-friendly hardware chains, is a staple of home improvement. You'd be hard-pressed to find anywhere else you could furnish your entire home on a small budget, like you can with Ikea. The one downside? Everyone else agrees, and you often end up with the carbon-copy homes.
That's why we love the idea of "hacking" your Ikea finds, to make them feel unique to you. With a lick of paint here, and a touch of wallpaper there, you can transform your inexpensive Ikea basics into a piece that will be unlike anything else on the market.
We've rounded up some of the most beautiful simple Ikea hacks to give you inspiration.
Turn a... SNIDAD basket
Into a... coffee table

This coffee table made from Ikea's retro-style Snidad basket is a super easy hack that you can customise to suit your colour-scheme. We love the mirror Delicious and DIY added, but solid timber, or a large engraved tray would also work well.
Turn a... BEKVÄM step stool
Into a... media unit

This Scandi-style media cabinet, shot by Jo Henderson, is a great example of an Ikea hack that requires no tools, no paint, but just two inexpensive step stools and two wardrobe doors.
Turn an... IVAR cabinet
Into a... Decoupaged storage unit 

This colourful cupboard makeover from We Are Scout is an example of what you can do with one of Ikea's most basic collections; IVAR. New legs, new handles, some tester pots of paint and, of course, cut-outs of your favourite flowers can transform a boring cabinet into something bursting with personality. This would be particular cool with a tray of your favourite bottles sitting on top, as a home bar.
Turn a... SKRUVSTA swivel chair
Into a... stylish WFH chair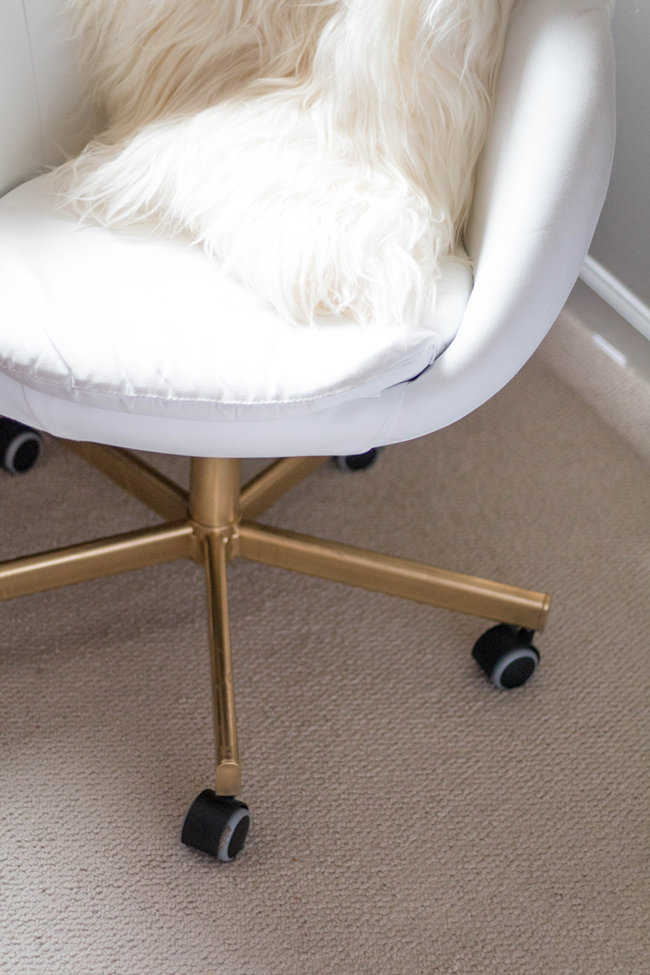 It doesn't get easier than this. This swivel chair pic from Alicia Tenise is what you could have with a couple of coats of metallic spray paint. It's a simple project that will completely change the whole vibe of your space.
Turn a... BORRBY lantern
Into a... terrarium

This lantern terrarium from Thou Swell is such a cool idea for adding some greenery to your space. Speak to your garden centre staff to choose a plant that will work best for the project, and get planting!
Turn a... TARVA chest of drawers
Into a... baby changing table

This makeover by Love and Renovations is one of our faves. The simple addition of ribbed paneling, new handles and a lick of paint completely elevates that was once a boring chest of drawers. Once baby grows up, the piece can transition back into a chest of drawers by simply losing the changing mat.
Turn a... BILLY bookcase
Into a... bespoke-style bookcase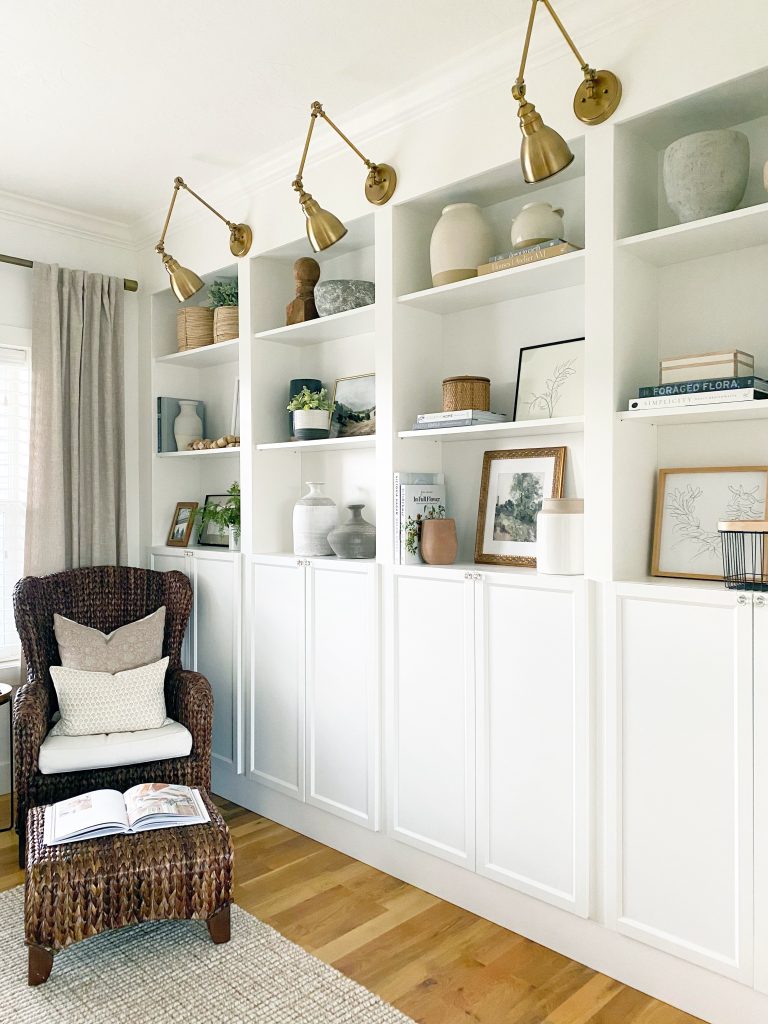 Ikea's Billy bookcases are among their most popular collections. And, as The Sommar Home demonstrates, by adding additional trimming and wall lights, you can make them look like custom-built joinery for a fraction of the cost.
Turn a... TARVA chest of drawers
Into a... stylish storage piece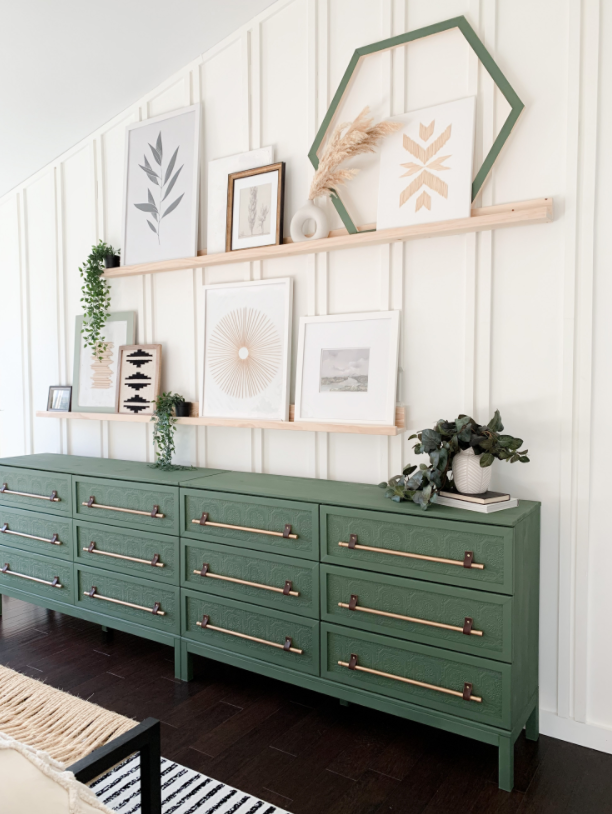 Another TARVA hack that was too good to not include. This Champagne Chaos makeover includes wallpaper, leather straps and copper dowels and the result is stunning. Depending on your choice of colour and materials, you can create a look that's completely unique.
Turn a... BESTÅ
TV bench
Into a... boho media unit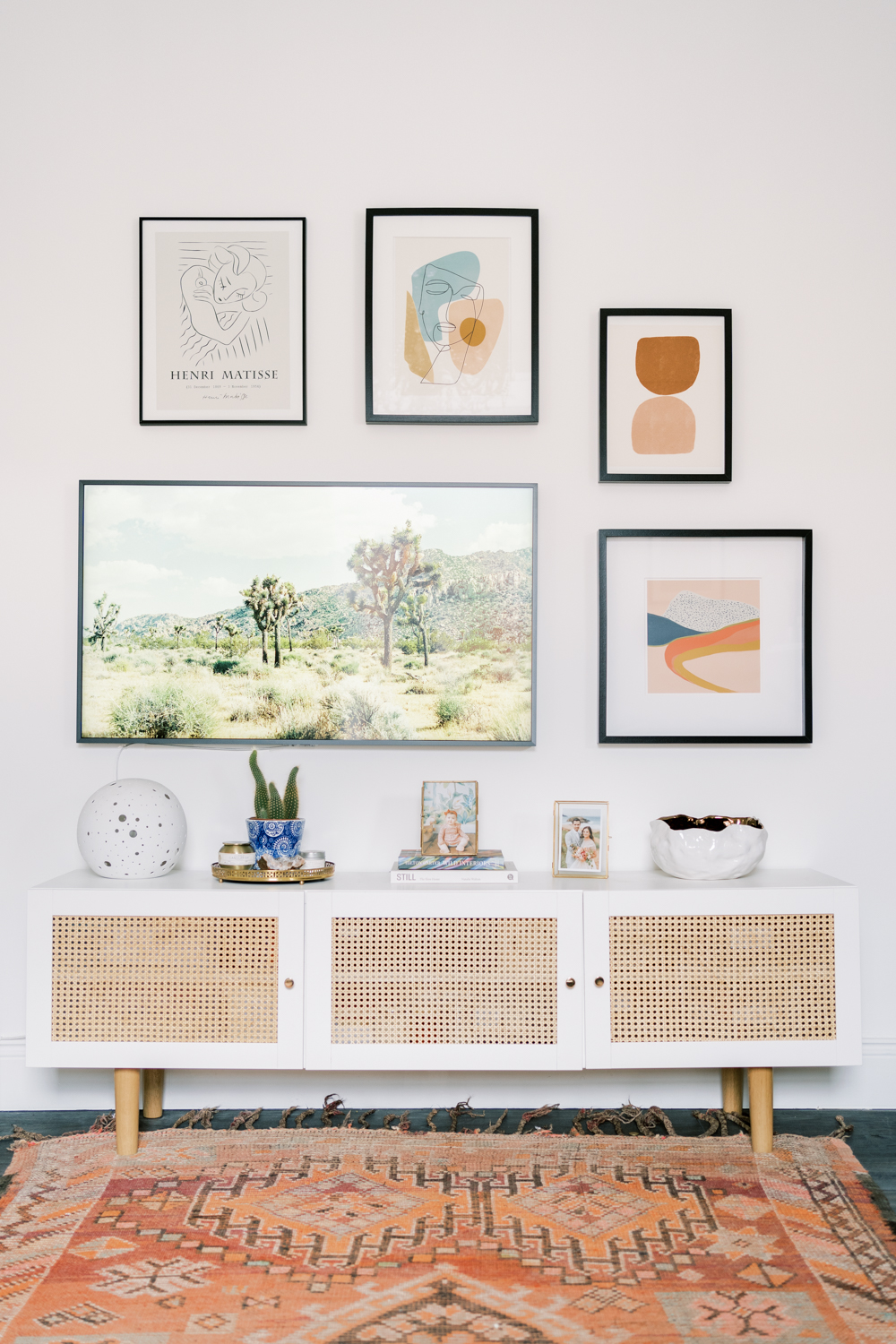 Last but not least, our current House and Home magazine cover stars, wedding photographer Claire Brown and handy husband, building surveyor, Patrick O'Donnell's makeover of the BESTÅ TV bench. Their hack transformed a slightly sterile basic into a textured bohemian cabinet perfect for housing living room essentials. Replacing the glass with cane webbing and adding brass knobs and mid-century style beech legs creates a Californian-style look that grounds their retro gallery wall. 
This piece was not sponsored.
If you try any of these ideas yourself, make sure you tag us on Instagram @houseandhomemagazine to let us see.
For more cheerful décor suggestions, check out our 10 favourite pastel homeware finds here. And keep an eye on the House and Home Instagram page where we post interior inspo daily.
Share This Article