How much does a bathroom remodel cost? Whether you've got €400 or €4,000 to spend, we've got a roadmap for your radical new washroom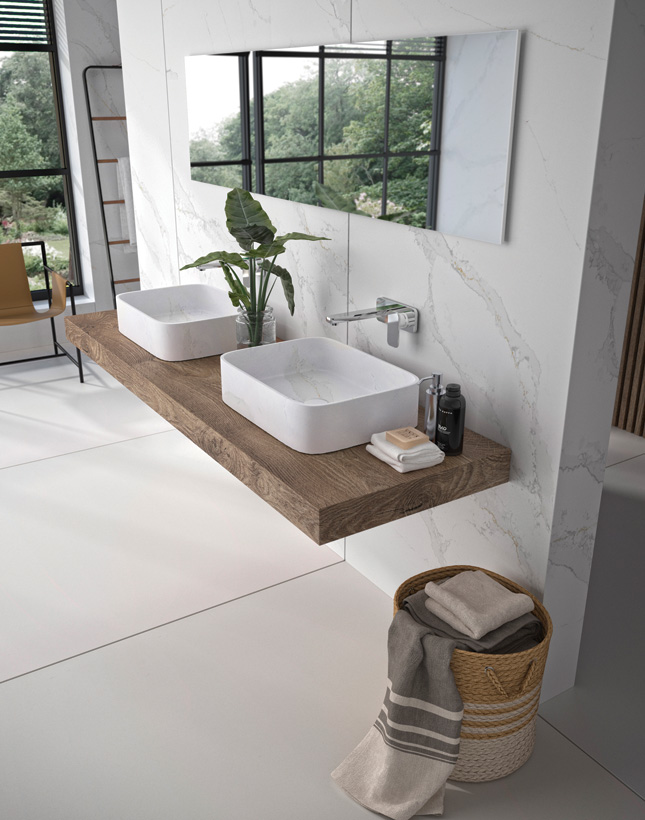 If sprucing up your bathroom is gonna take more than swapping the towels, then it's time to get serious. Updating your space with a bathroom remodel can be as simple and straightforward as restyling with a couple of statement pieces to ripping the entire thing out and starting anew and can cost from as little as €300 to several thousand.
Before you go shopping for new fixtures and fittings, it's always a good idea to get a plumber out first to advise on the most suitable products and solutions for your space. If you're in any way handy at DIY you could save money by doing some of the simpler upgrades yourself. With a complete bathroom renovation, it's always best to call in the professionals and for this you'll need to set aside at least 30% of your budget.
Read our guide and find out what you can and can't do for your cash when it comes to a bathroom remodel.
If your bathroom remodel budget is about €400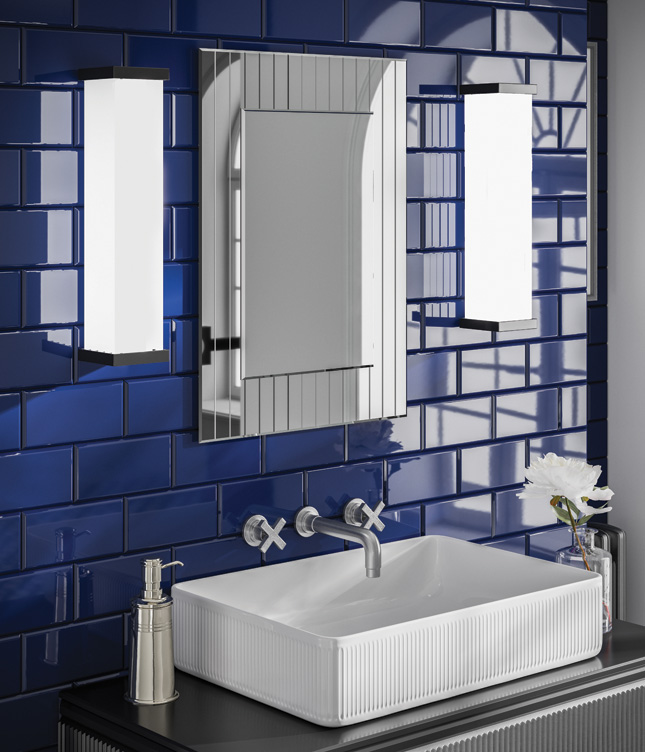 Replace the tap and hang an impactful mirror above the sink to transform it into a focal point, then update the loo with a new seat and flushing lever. "Always spend good money on the things you can touch. Some people can't see the value in taps but they're a complex product. A good quality Hansgrohe tap will set you back €140," says Tony Murphy, bathroom sales manager at Tilestyle.
If your bathroom remodel budget is about €700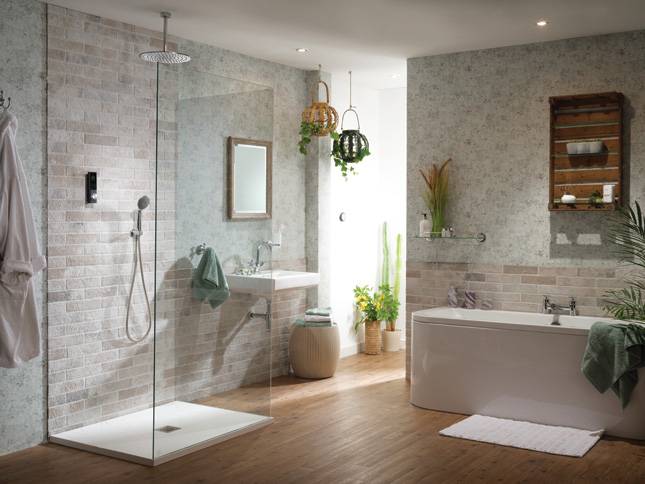 Change the taps on the bath and sink and add a new shower head. "You can spend from €150 on a showerhead but a good branded one will cost around €300," says Henry enHButler, branch manager at Tubs & Tiles, Ennis. You could just spend the lot and go digital. Triton has recently launched Host, a wireless shower controller with three customisable pre-sets for a more personalised showering experience. It's available in white, black or cloud grey for €400. It also comes with an optional start/stop control with warm up feature, so you can programme it from your bed, at an extra cost.
If your bathroom remodel budget is about €1,000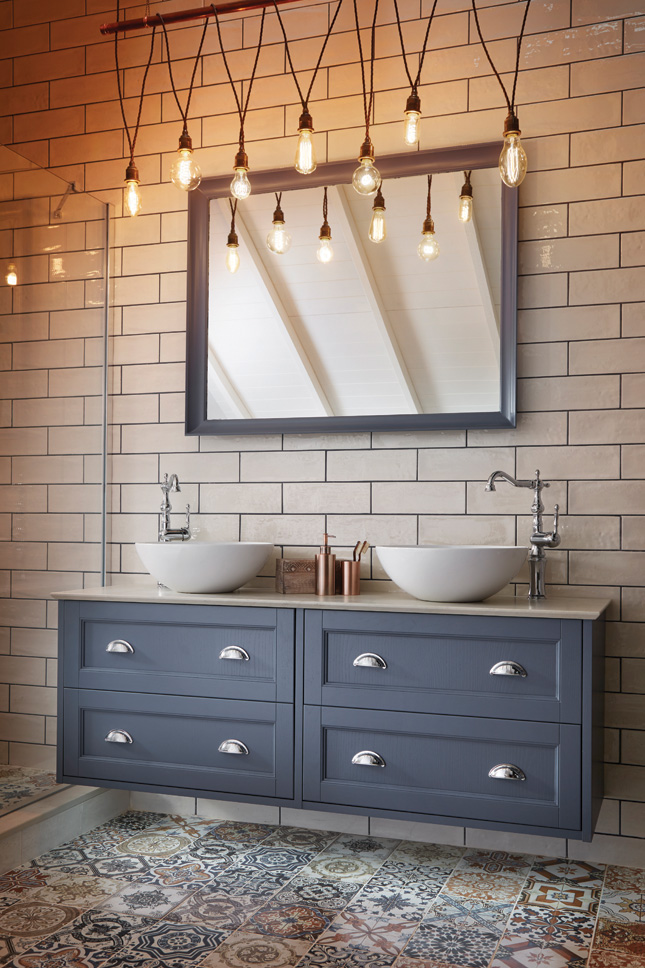 Swap your sink and pedestal for a vanity unit. "It's a lot more stylish and will provide valuable storage. A standard size three-door with soft close will cost around €400," says Henry Butler. "For €400 you could also upgrade your mirror to an LED-illuminated, heated mirror with demister to keep it steam-free," says Tony Murphy. Spend the rest of the budget on new towels, accessories and plants and give the walls a fresh lick of paint.
If your bathroom remodel budget is about €3,000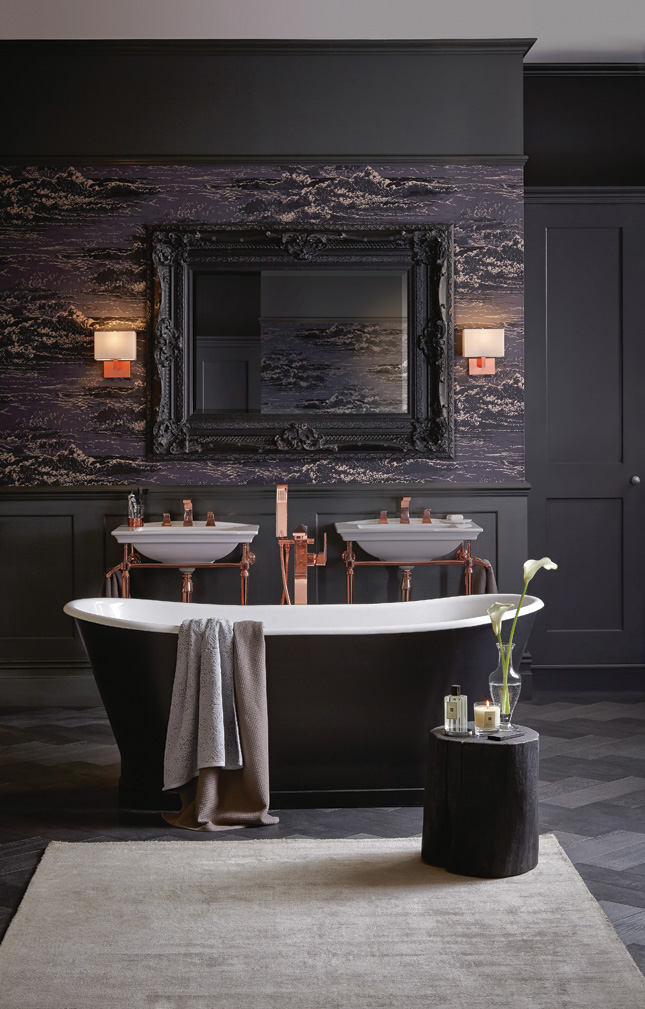 Revamp the shower with a new showerhead, replace the mirror with a mirrored cabinet, upgrade to a more expensive vanity-sink combo, new soft closing loo and add new floor tiles. Tiling a bathroom can be expensive but it's also totally transformative. You can save a few hundred euro by ripping up the old tiles yourself, but you'll need to be especially careful where floor tiles meet wall tiles that you don't accidentally damage those on the walls.
"Your tiler will want to tile under the vanity/sink and toilet as this makes for a better finish. If your bath is boxed in with tiling, this can be updated too," says Henry enHButler.
If your bathroom remodel budget is about €5,000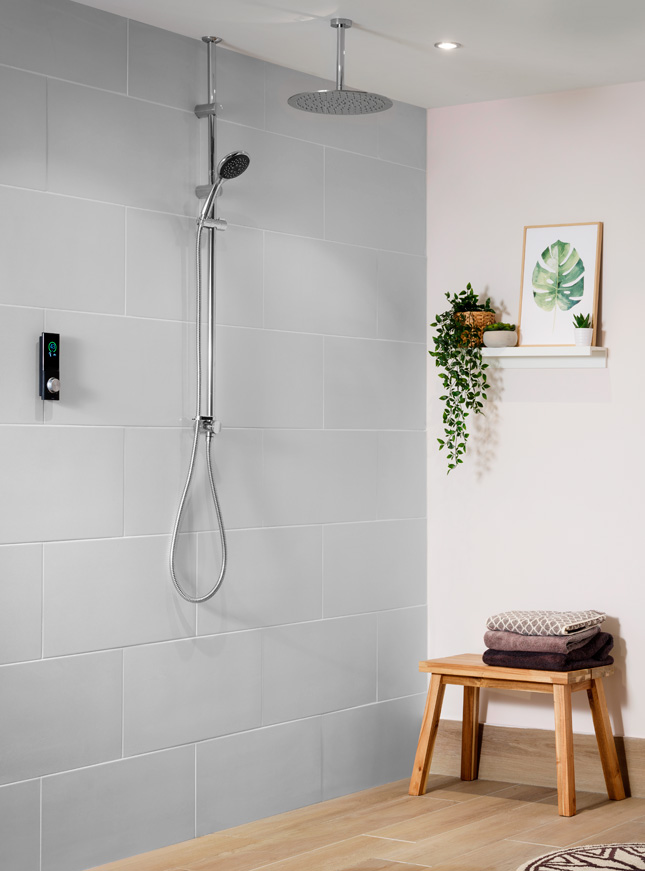 Get a complete bathroom makeover, including new bath and taps, shower enclosure, toilet, sink as well as floor and wall tiles. "You can maximise your budget by choosing less expensive wall tiles or just tiling the areas that will get wet – shower enclosure, around the bath and sink," says Henry Butler.
Ceramic tiles are the least expensive and come in a variety of colours, shapes and textures. If you have a separate bath and shower but don't use the bath, now's the time to get rid of it. If you'd still like to have an occasional soak consider a good quality acrylic bath, it's less expensive than steel.
If your bathroom remodel budget is about €8,000
Revamp your main bathroom, en suite and downstairs WC. Henry Butler recommends spending less on the en suite as it will get the least use and more on the downstairs loo. "It may be the smallest room, but it gets the most use, so needs to be robust. It also needs to impress visitors," he points out.
If you'd like to give all three bathrooms a designer makeover, Waterloo Bathrooms, Dublin is currently offering a three-bathroom package for €7,000 (including VAT and delivery) using Dornbracht and Laufen products. Tiling is an extra €1,500 to €2,5000 (including VAT). Installation is not included.
TIP: You may be able to negotiate a deal if you buy all products from the one company and do all work at the same time.
If your bathroom remodel budget is about €10,000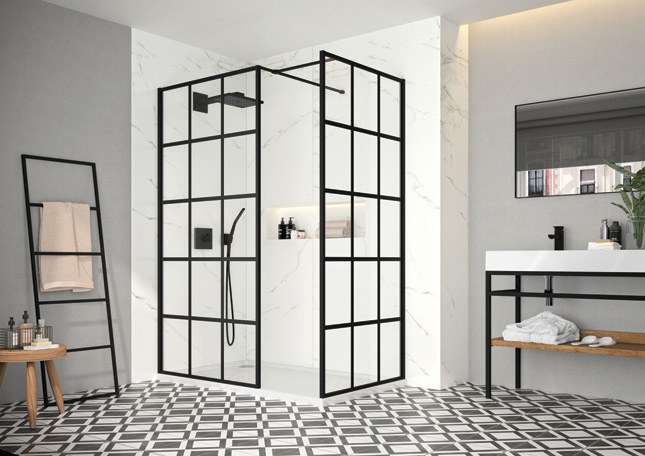 Revamp with branded designer products – think Laufen, Eban, Dornbracht – and create a spa-like space. "The trend is to have everything off the floor and a wall hung toilet and sink can look really sleek," says Catherine Treacy, director of Versatile Bathrooms.
"Although more expensive, a steel bath retains heat much longer than acrylic which can be good if you like a long soak. If you prefer to shower, go big on the shower base and invest in a rain head shower."
If you've got extra wiggle room in your budget, you could add some bling with a chandelier. When it comes to kitting out a bathroom Catherine's advice is to always buy from a reputable dealer, never online and go for quality over gadgetry. As a rule of thumb, she suggests spending around 30 to 40% of the budget on installation.
If your bathroom remodel budget is about €12,000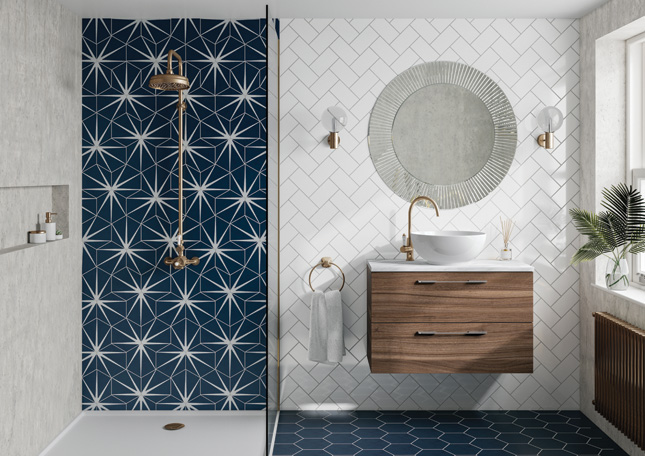 Transform your bathroom into a wet room, complete with floor to wall tiling, frameless glass panel, wall-hung toilet and sink vanity. If you want a super sleek look, a rain shower head with concealed pipework can't be beaten. It's also good to include a handheld shower as well.
"Good lighting is key and can really affect the look and feel of the space," says Tony Murphy. "It can also change the colour of the sanitaryware, glass screen and even tiles, so choose wisely. A cool white light is best for coloured tiles as it will show their true colour."
The real success of a wetroom comes down to the installation and Murphy advises hiring a specialist installer. "You'll need to set aside at least €6,000 of your budget for installation alone. With a wetroom the room needs to be tanked and everything double and treble sealed to prevent leaks."
5 cost-saving bathroom remodel solutions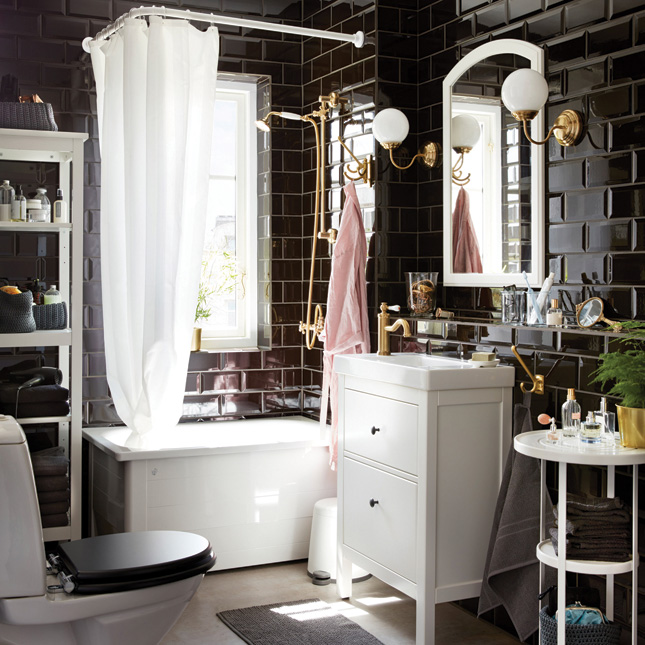 How to avoid splashing the cash when you don't have to...
Cut down on installation costs by keeping the existing plumbing layout, unless moving them will improve your space.
Replace like with like when updating new sanitaryware. Prices can quickly spiral when you change from a close coupled toilet and pedestal sink to wall hung. A plumber will have to bring the pipes up from the floor and chase them into the wall. The wall itself may even need to be strengthened to support the new weight.
Ripping out the old suite and removing wall and floor tiles will cost extra. You can potentially save a few hundred euro by doing this yourself
Other than waiting for the sales, you could mix and match products from different brands but do check the colours closely as not all whites are the same.
Fake it with faux tiles to cut back on spend. Ceramic tiles that look like stone or wood will give you the same aesthetic as the real thing but at a fraction of the price.
You might also like: Our ultimate kitchen remodel budget guide