A House and Home promotion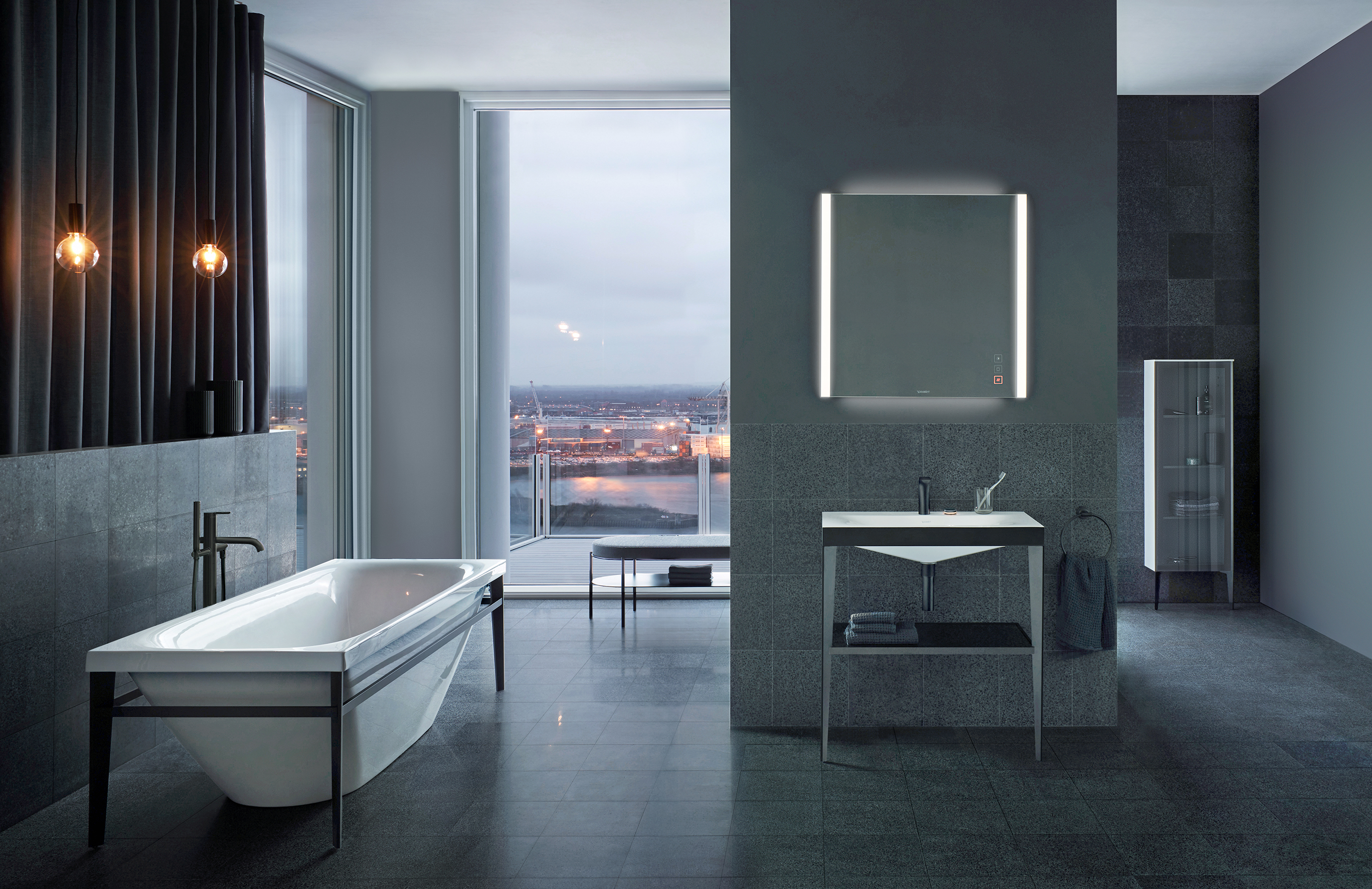 Our Partner of the Month for July 2019, Duravit's latest launch, the Viu ceramics and XViu furniture, are designed to take bathrooms into the future. Created exclusively for Duravit by sieger design, the Viu and Xviu series combines the durability of ceramics with the elegance and precision of aluminium profiles and includes everything you need to create the ultimate minimalistic designer bathroom. It exudes the elegance of post-industrial design with soft, organic forms and precise geometry and detailing.
With the Viu ceramics range, the XViu furniture range, and the matching bathtubs, Duravit and sieger design present a complete bathroom range that exudes forward-looking design. Sharp contrasts arise from surfaces that combine the finest ceramics, glass and metal with matte lacquers or high-quality woods.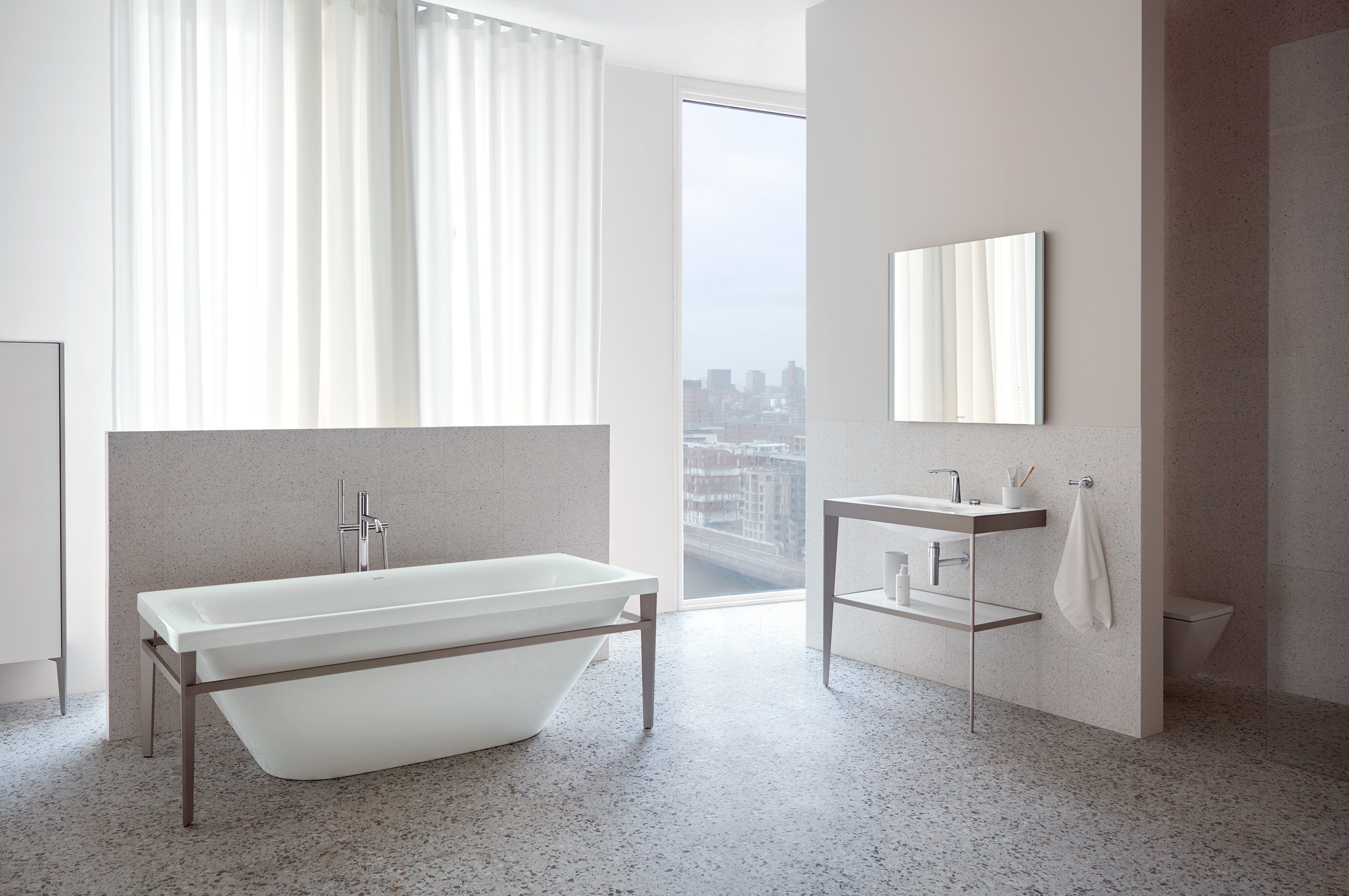 The dynamic V-shape profile of the supporting console is the key design feature and it can be seen throughout the series. On free-standing vanity units and bathtub surrounds, this V-shape design creates an almost optical illusion, strong and definite from one angle, yet move a little and they appear to have transformed into fine lines that all but disappear.
Only the finest ceramics, glass and metal, combined with matt lacquers or high-quality woods have been used to create this new range. The highlight of the collection is a washing area which incorporates Duravit's patented c-bonded technology. The V-shape is still prominent but it is softened as the interior of the washing area curves organically to create a spacious basin, which is surrounded by a generous shelf area. The visible underside is elegantly covered by a design feature; this not only conceals cables and connecting hoses, but the conical design mirrors the dynamic V of the supporting aluminium console.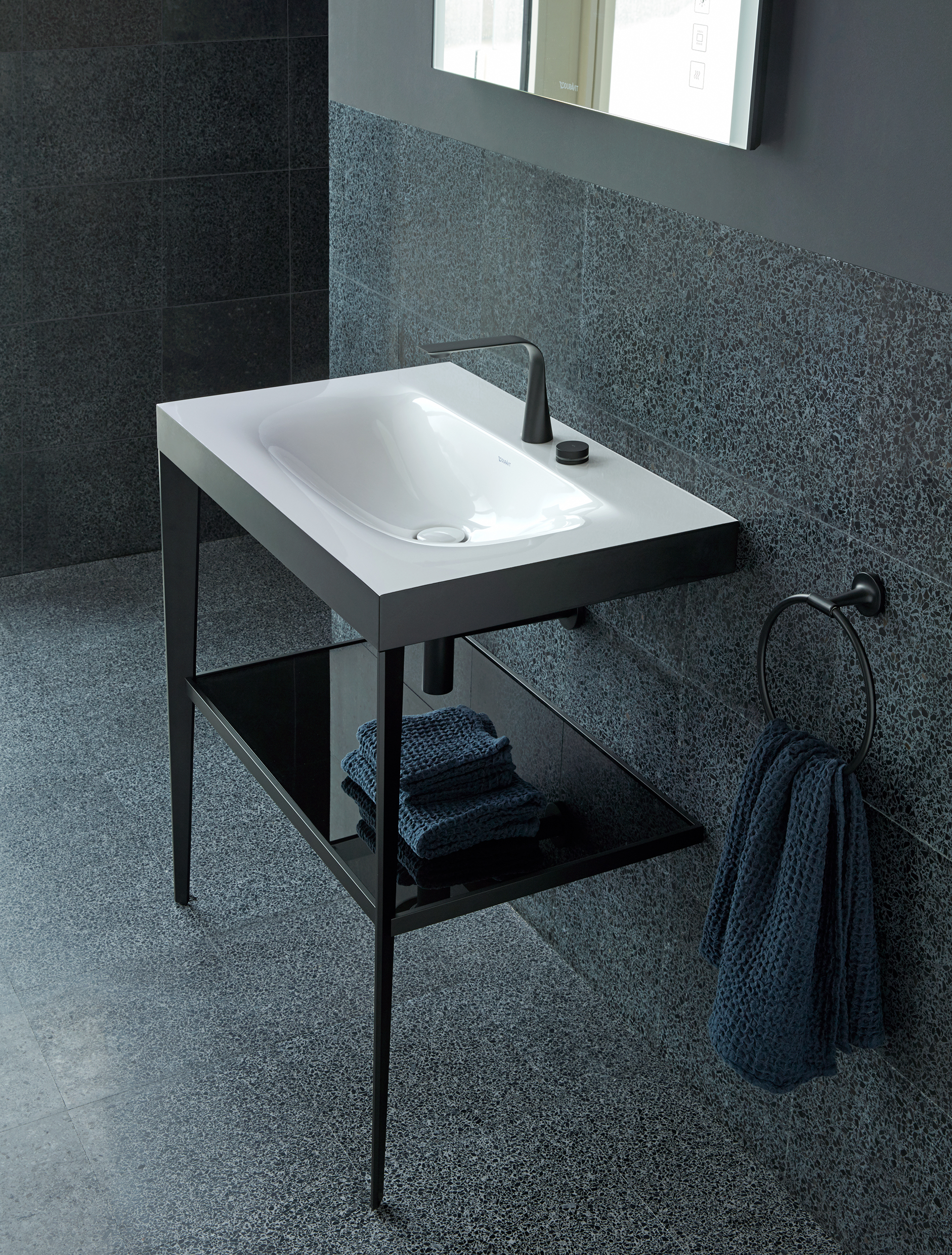 With the XViu, bathroom storage isn't an issue; essentials can be stored in tall and semi-tall cabinets; the doors of which are available in semi-transparent smoked glass which adds to the ethereal feel of XViu series. Mirrors and mirror cabinets feature an ambient light mode and coloured light switching function which helps create a tranquil atmosphere in the bathroom.
Although it has an almost post-industrial feel, the XViu bathroom furniture can be adapted to suit a wide variety of interior designs. Available in 34 finishes, it combines well with Duravit's other ceramic series, including VeroAir, ME by Starck and P3 Comforts, allowing you to create your own bathroom of the future.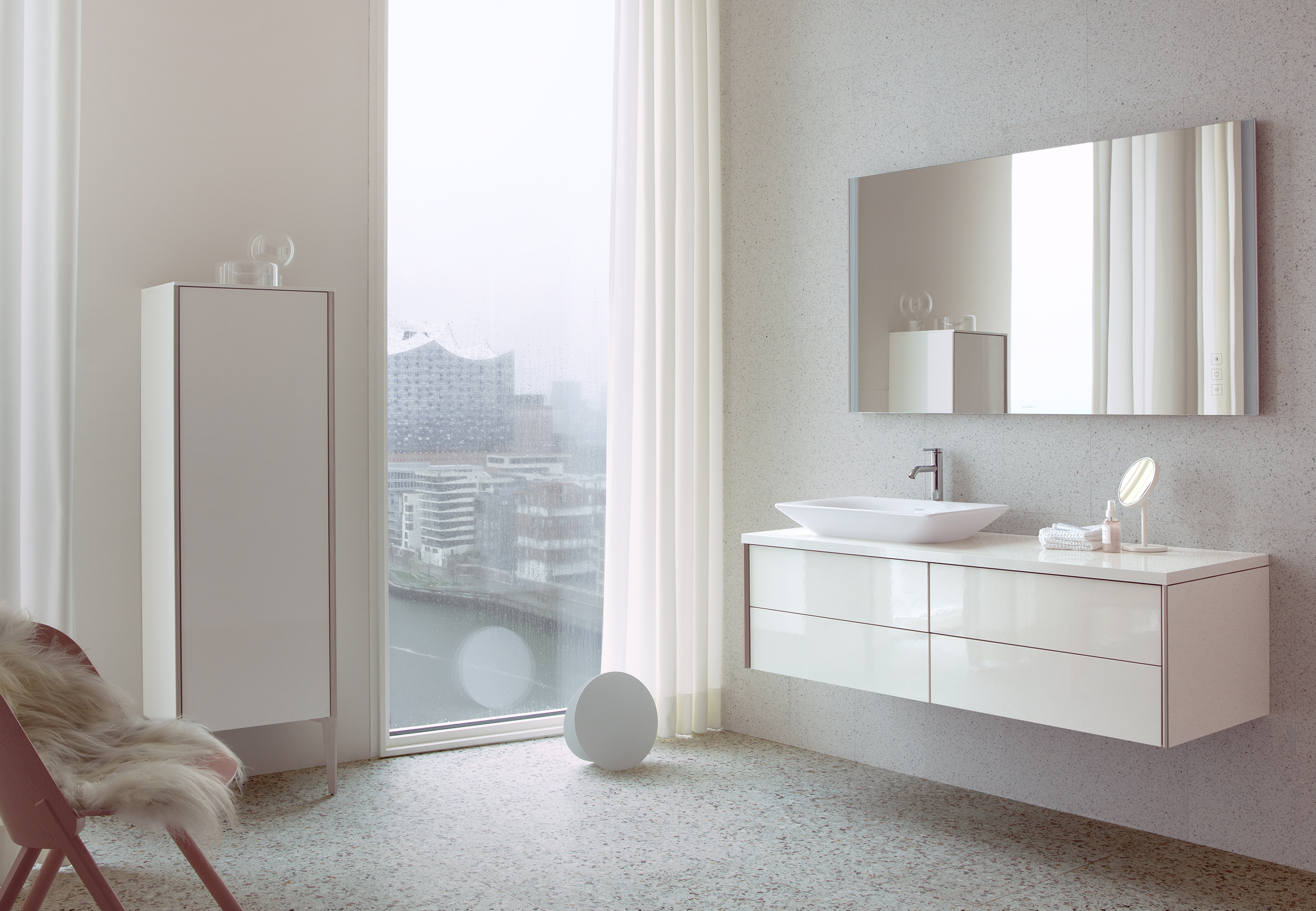 Duravit Bathrooms
Phone: 01908 286680