A House and Home promotion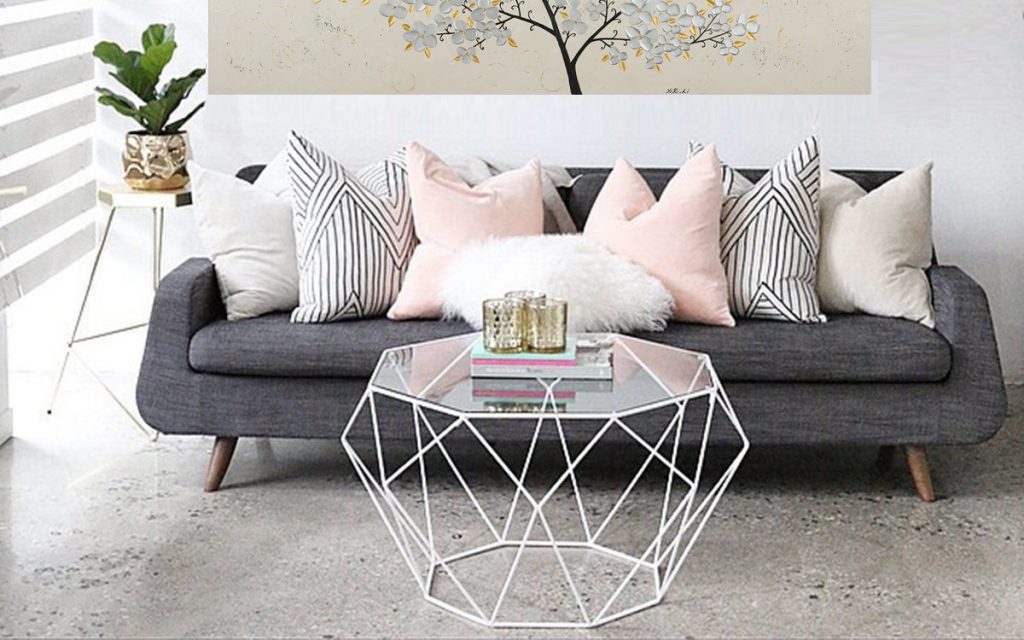 If you're anything like us, you spend a lot of your spare time sitting on your couch. Given a couch or suite of furniture is an investment for the years to come, and how often we sit on them, a quality sofa is worth investing in. And it's certainly not a decision you make lightly!
You need to take a whole range of things into account before you purchase a couch, from size to practicality, style to comfort, and as it's one of the most integral pieces of furniture in your home, you'll want to take some time and look at all your options before you jump into picking just one.
With that in mind, welcome to our big sofa guide - a guide to five of our favourite places to shop for couches - where you'll find couches that can transform the look of your living room - and some of the best of what they're offering, to give you an idea of the kinds of styles you'll find in each.
Corcorans Furniture and Carpets
Corcorans Furniture & Carpets is a family owned company founded in 1999 in the Kerry town of Cahirciveen, and since then it has expanded to four stores - the original in Cahirciveen, as well as stores in Killarney and Tralee in Kerry and one in Newcastle West in Limerick. Corcoran's offers an extensive range of stylish and high quality furniture and flooring as well as top brands in soft furnishings and accessories you need to complete your room. You can be guaranteed you'll be looked after at any of their stores, with customer service being a top priority, so if you're not sure what you want, their staff and in-house interior designers will be on hand to help you out.
Garliava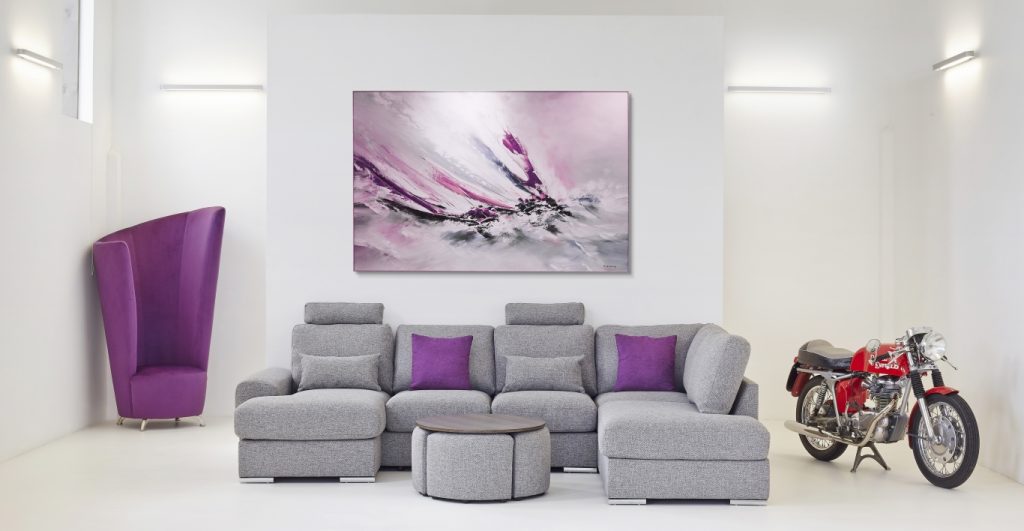 The Garliava is a stunning, modern, sustainable suite, made to measure from one, two and three seater up to double chaise and eight seater ovals to suit your space, so you certainly won't be lacking in options with this style. Framed with solid pine and pocket sprung cushions, it's the perfect sofa for relaxing and can be ordered in a range of colours. The feet are metal chrome effect and all fabric is fire retardant. The suite in the picture costs from €2,199, not including the headrests.
Harlow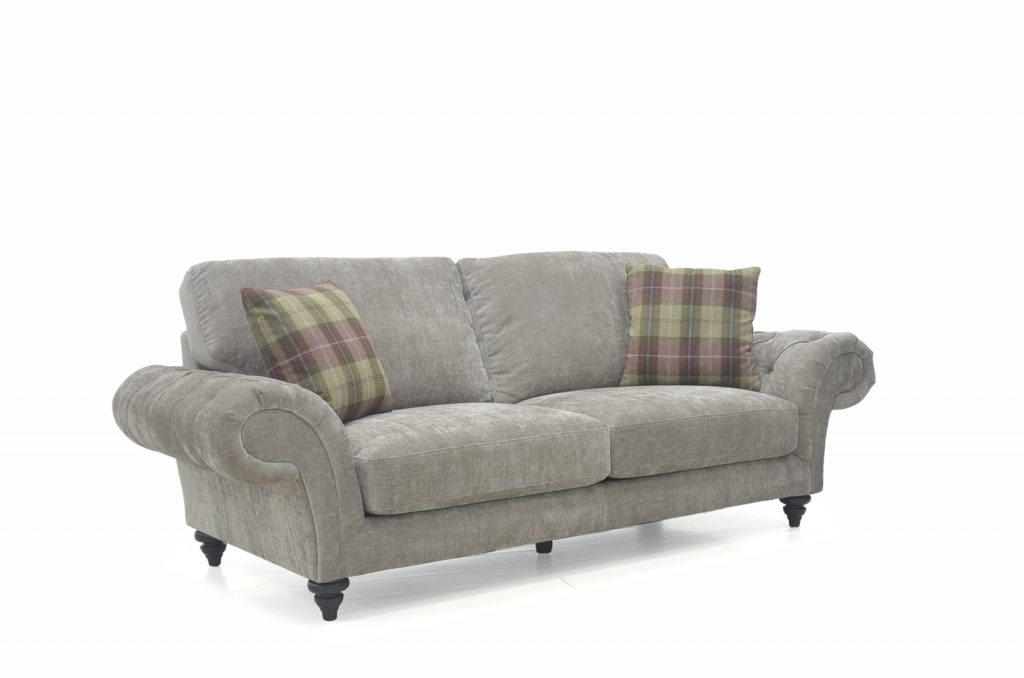 There's something luxurious and old fashioned about a chesterfield style sofa with its beautiful curved arms and tufts. Truly a furniture classic. Available in fabric and high grade leather styles this sofa comes with gorgeous dark vintage-style legs. A fabric 2.5 seater starts at €1,349.
More information about Corcorans Furniture & Carpets can be found on their website, or you can catch up with them on Facebook, Twitter or Instagram for their latest sofa news.
Browsers
Browsers is a leading interior design company in Ireland and their showroom carries 12,000 sq ft of room sets and a wealthy of experience in home decor. Geri O'Toole-Glynn is the head designer and creative director who leads the team of designers in their second-generation family run Limerick City store. The showroom continues to grow with fresh and trend led designs, with the original passion and core values intact – quality style and timeless elegance.
Hugo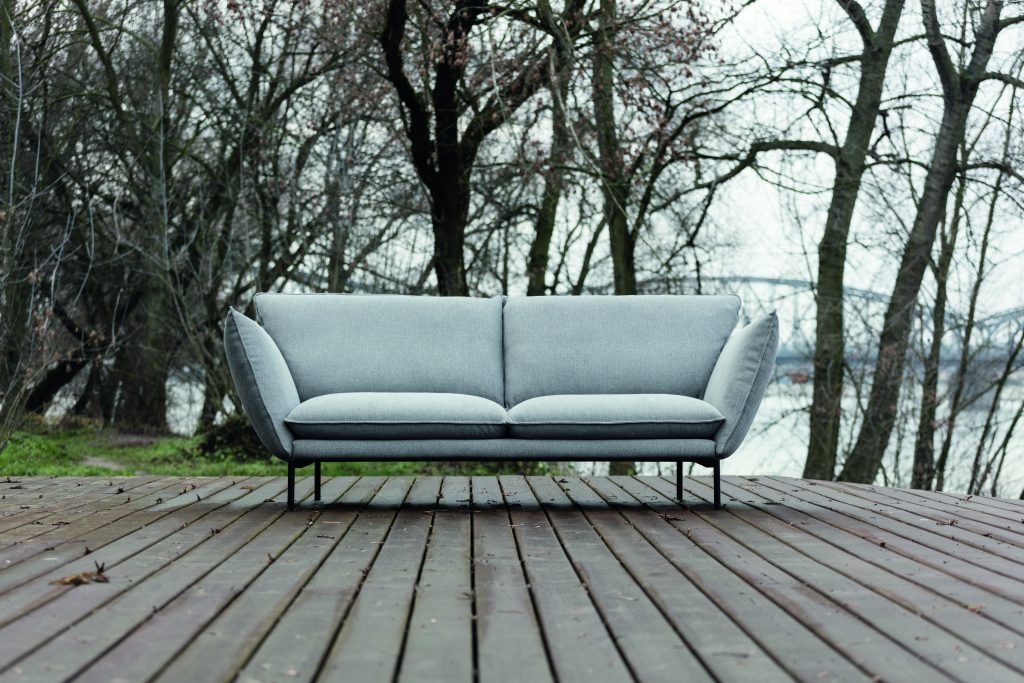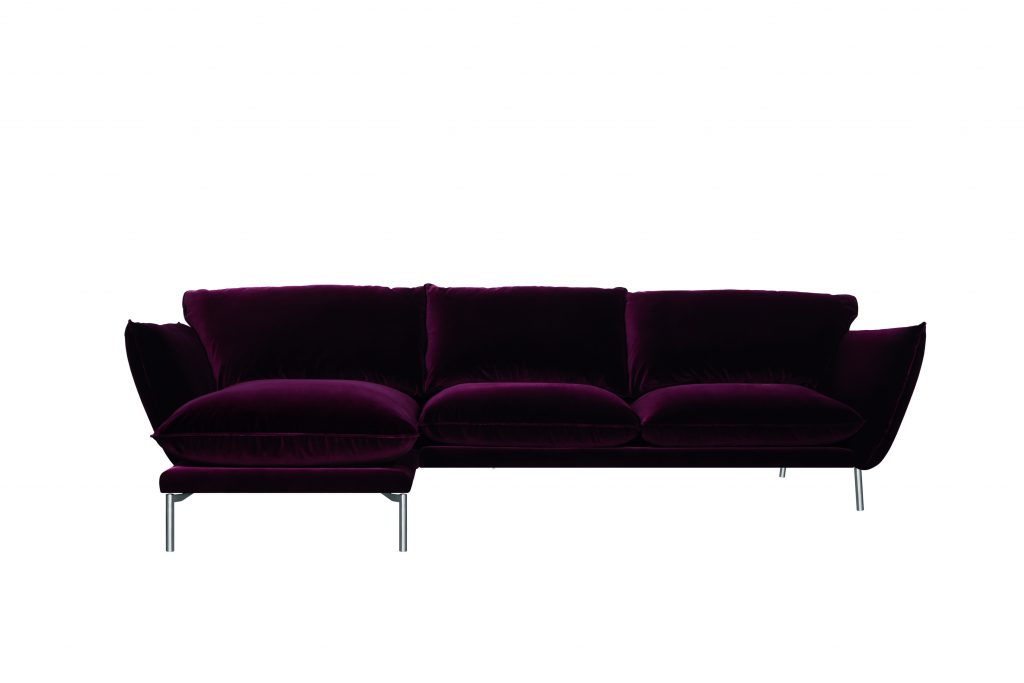 This Swedish designed simple cushion structure embodies the essence of contemporary design. The high resilient foam guarantees comfort, and the smooth look of the seat and rear surface. The first sofa pictured costs €2,099, while the second comes in at €3,790.
For more information about Browsers, check their website, or you can catch up with them on Facebook, Twitter or Instagram for the latests in their sofa news.
Made.com
Made.com's mission is to offer you original furniture design at affordable prices. They cut the fuss and the middleman by selling direct from the makers in their online store, Made.com. They work with fresh design talent to create their unique collections, and then find the best craftspeople to build them, so you can trust your couch will be well-made.
Julianne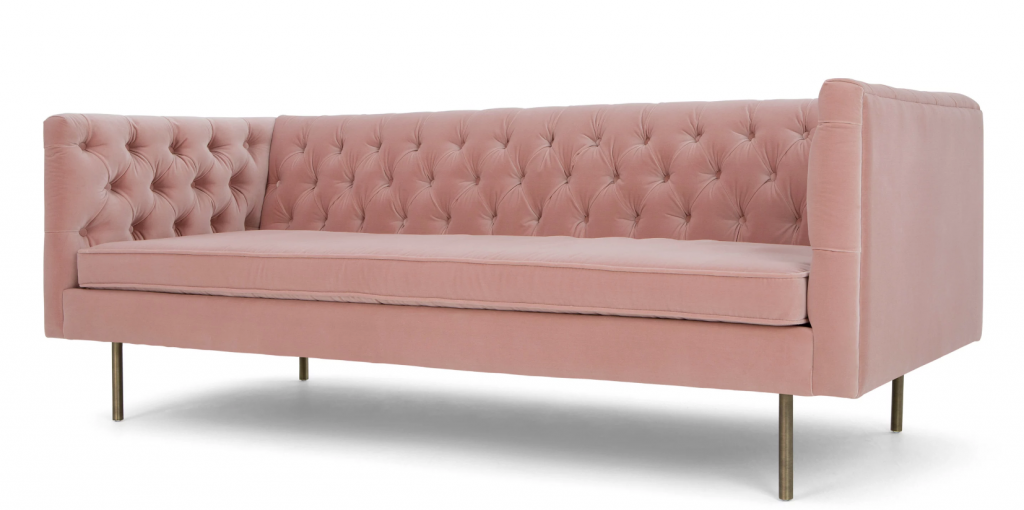 Luxuriously upholstered in plush cotton velvet, Julianne is a sofa that makes a statement. Available in blush, petrol and concrete, it fuses the best bits of mid-century design like sleek clean lines, with a traditional buttoned back creating decadent sofa perfect for lounging. Finished with antique brass metal legs, they bring an edgy glamour and modern touch to the classic buttoned back sofa. It's £999, which comes in at €1160 at current conversion rates.
Sofia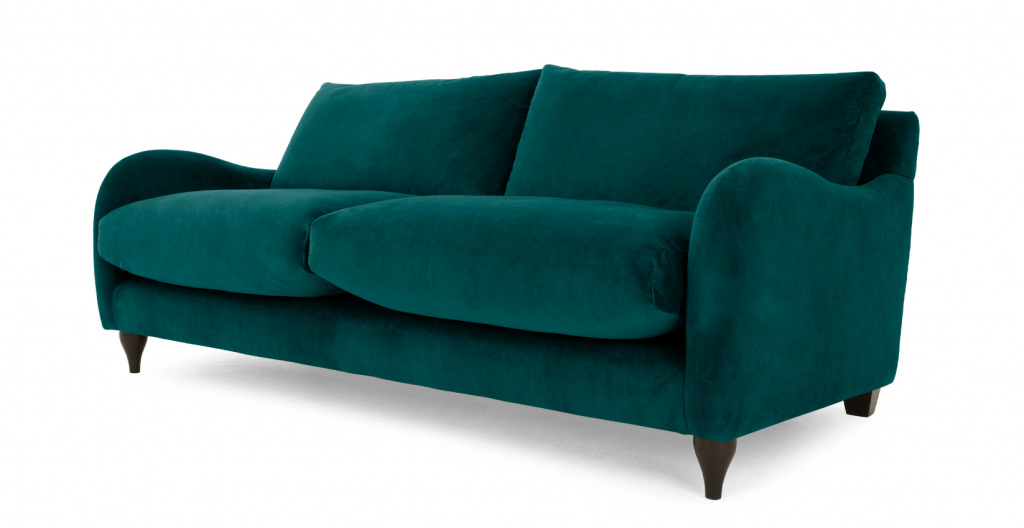 With a hue to suit even the pickiest purchaser, the opulent Sofia velvet sofa is ideal for kicking back on. Upholstered with big plump cushions, Sofia is deep seated with curved arms. It's £999, which comes in at €1160 at current conversion rates.
For more information about Made.com, check their website, or you can catch up with them on Facebook, Twitter or Instagram for the latests in their sofa news.
Sofa So Good
Sofa So Good are based out of their Navan showrooms, and believe the handmade factor is what makes their sofas unique, as it allows them make their couches bespoke to the exact requirements of their customers. Reupholstery is also an option and without effecting the comfort or the sentimental attachment, you can make your existing sofa quite literally look like new.
Oslo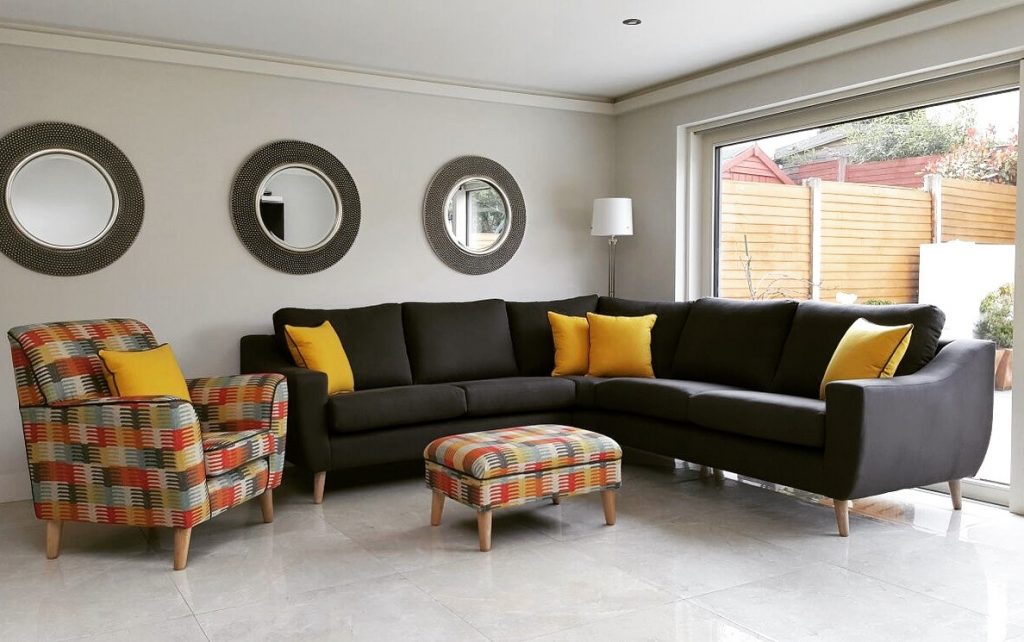 This corner unit will most likely suit a bigger space, but Sofa So Good can tailor-make couches to fit your living space, meaning if you'd prefer it a different size, lower or deeper, you can discuss this with them. The Oslo unit above comes in at €2,795.
Annabelle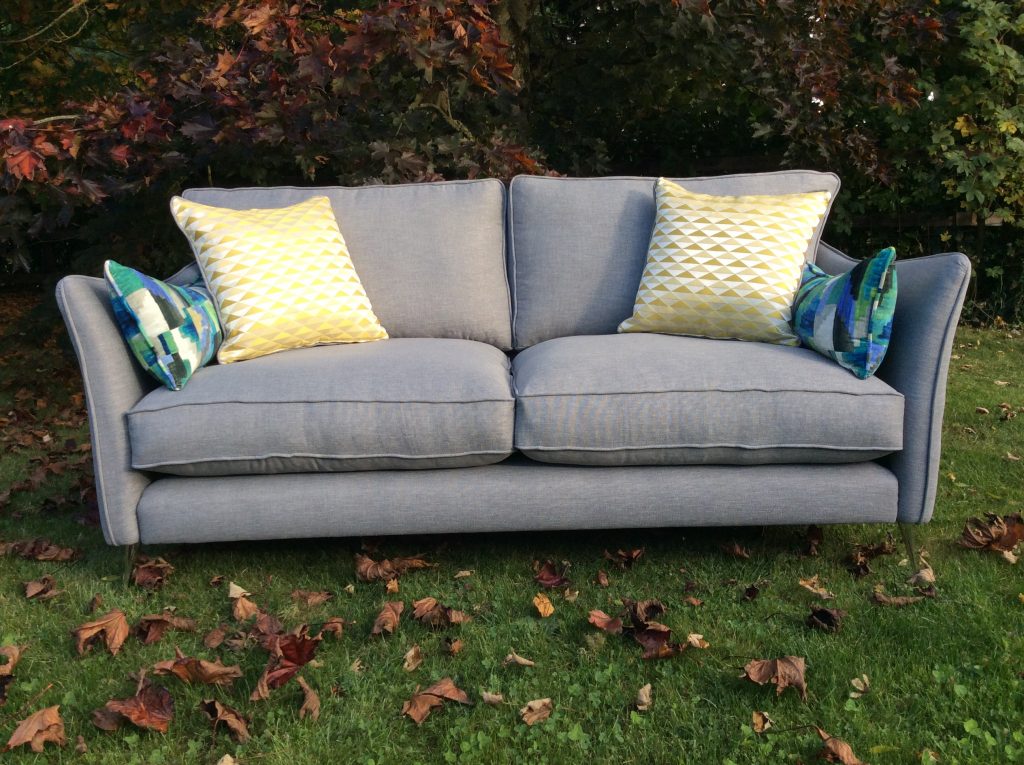 The Annabelle sofa you see above is the 3.5 seater version, which comes in at €1,595. It's sleek and modern design means it fits easily into most living rooms, and it's available in any size you'd like.
For more information about Sofa So Good, check their website, or you can catch up with them on Facebook or Instagram for the latests in their sofa news.
Bolia
The best in new scandinavian design is what Bolia promises to bring you. They're a design company that handmakes and hand delivers your couch to you, creating perfectly customised products to suit your preferences. They have no big warehouses or old stock - their European and Danish suppliers hand make every single design from the finest materials such as solid wood, wool, metallics, marble and leather, and they love to create contrasts with colours, details, humour and surprising combinations to create unique and exciting designs.
Mr Big

Bolia maintain Mr Big is the biggest sofa you'll ever see, in a classic lounge design, promising incredible comfort. With five modules, you can mix and match to shape your suite however you want. The idea? Imagine your entire friends and family sitting on one huge, comfy sofa - and then create it using the Mr Big modules. Starting from €965, the price depends on the modules you choose. The above pictured sofa comes in at €3,398.
Abby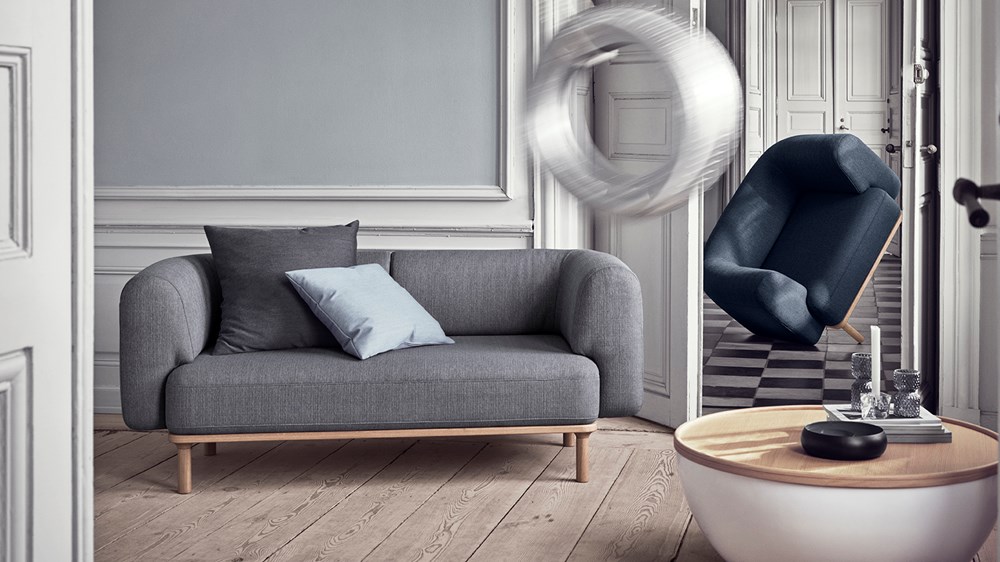 Available in all colours and fabrics Bolia offer, the Abby sofa is round, yet sharp. Created by design group Outofstock, it's a simple sofa on a minimalistic, stylish frame, softened by the round shapes on the back and armrests. In fact, the armrests are so round and comfortably shaped that they work just as well as a pillow if you have a tendency to doze off on the sofa. This comes in at €1,679.