A House and Home promotion
Whether you're building a new home, planning an extension or a loft conversion, one of the biggest things to consider is how much natural light your space will get. Natural light is not only essential to our wellbeing, it also makes rooms look bigger and brighter - and we all want our shiny new space to look its best!
According to VELUX, our Spotlight Partners and leaders in designing innovative roof windows for over 75 years, the best way to maximise the daylight is a combination of roof windows with vertical glazing. This allows light to enter a room from different angles.
Here they share their five essential steps for choosing the perfect roof windows for your home.
1. Position your windows for maximum daylight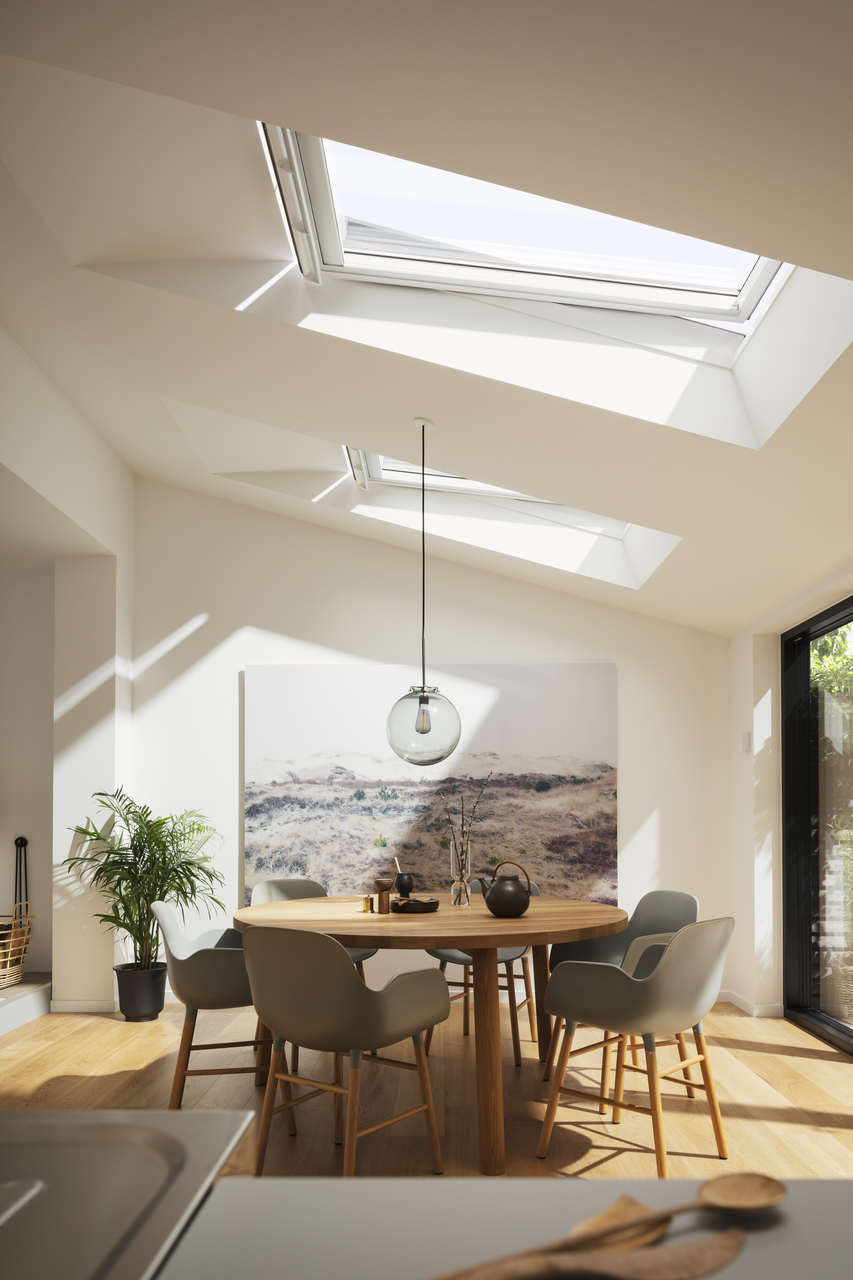 "Before embarking on your project, take some time to think about the placement of your roof windows. We recommend that the glazed areas represent 15-20% of the overall floor area in your room to maximise the daylight.
Consider the size and function of the rooms and where daylight will be needed, as well as the balance between vertical glazing and roof windows. With a rear kitchen extension for example, if you choose only vertical patio doors the light will have a limited reach. But adding two or more roof windows will brighten the entire room and allow the light to reach deeper, so you'll have a lovely bright space for cooking and dining.
With a loft extension, roof windows not only look fantastic but dramatically increase the level of daylight flooding the room. A single roof window will bring in daylight, but consider two or more for maximum impact.
Be sure to think about the orientation of your windows i.e. which way they face in relation to the sun's movements, and also the size of the windows. This will affect both daylight and room temperature. If you position your roof windows so they follow the sun's movements, for example, then your room can enjoy sunlight throughout the day."
The VELUX website has some advice on choosing the right roof windows for your needs - find it here.
2. Choose your finish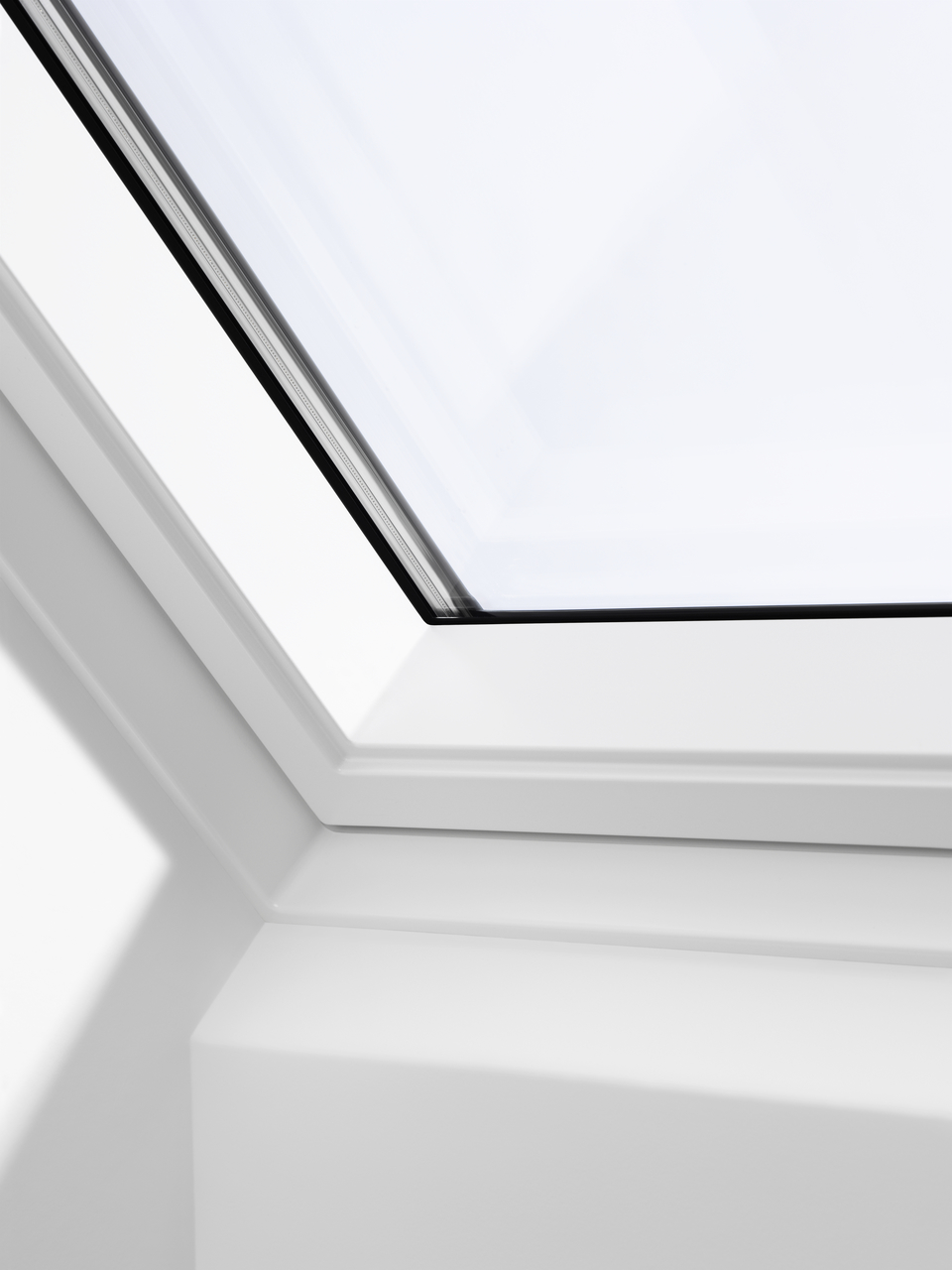 High performance is essential, but roof windows need to look good too! VELUX offers three internal finish options to suit all kinds of homes.
White polyurethane finish is moisture resistant and maintenance-free, so it's perfect for humid rooms like kitchens and bathrooms. It has a thermally modified timber core for improved insulation.
White painted finish is a bright white finish with discreet wood grain. It's durable, low maintenance, UV resistant and has a bright, crisp look that's great for modern interiors
Pine finish matches perfectly with traditional interiors and has a protective triple coat clear lacquer to help preserve the timber of the window.
3. Consider your glazing options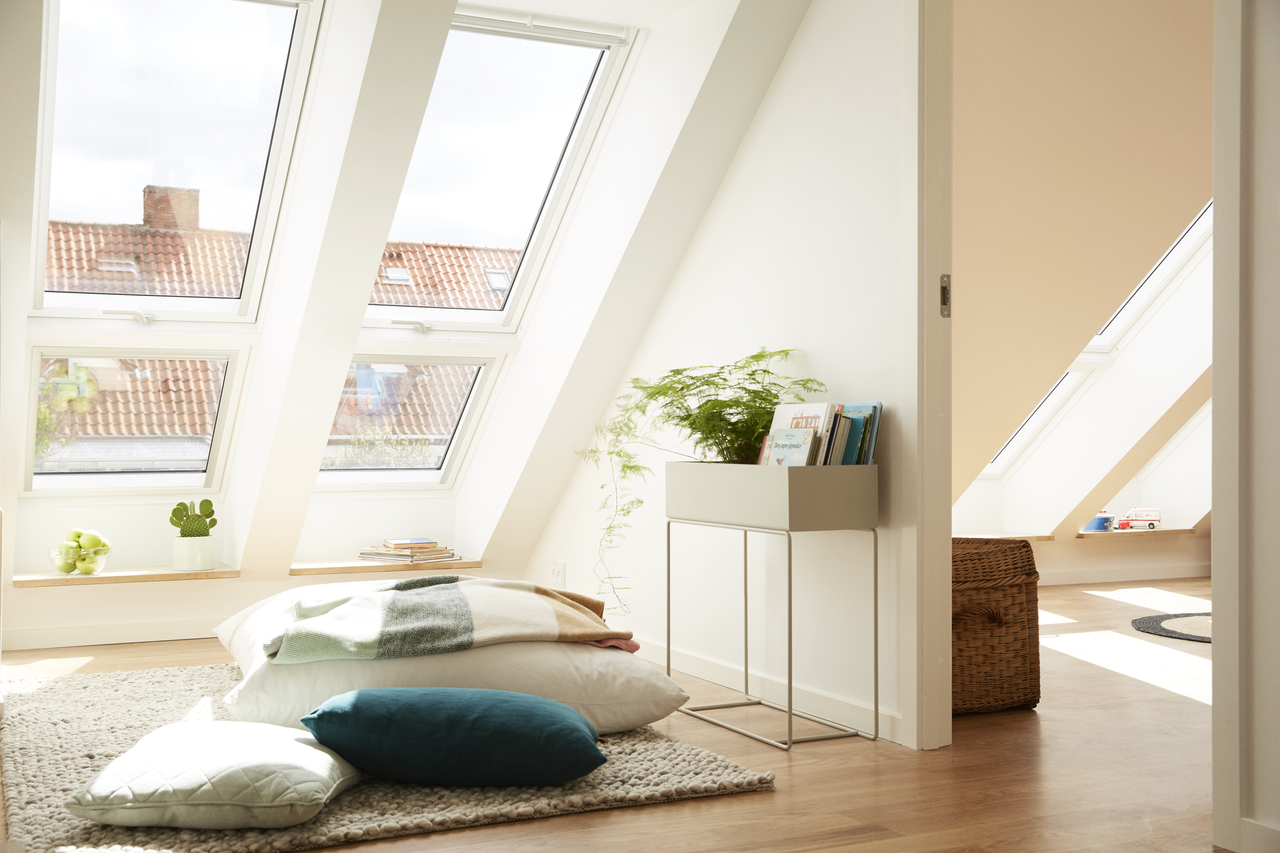 VELUX is the only manufacturer of roof windows that offers safety glazing as standard, so in case of breakage, glass won't fall into your home. We also offer privacy and added insulation glazing options. If you live in a busy area, opt for noise reduction glazing on your roof windows to help you get a quality night of sleep, also.
Learn more about VELUX glazing options on their website.
4. Embrace the technology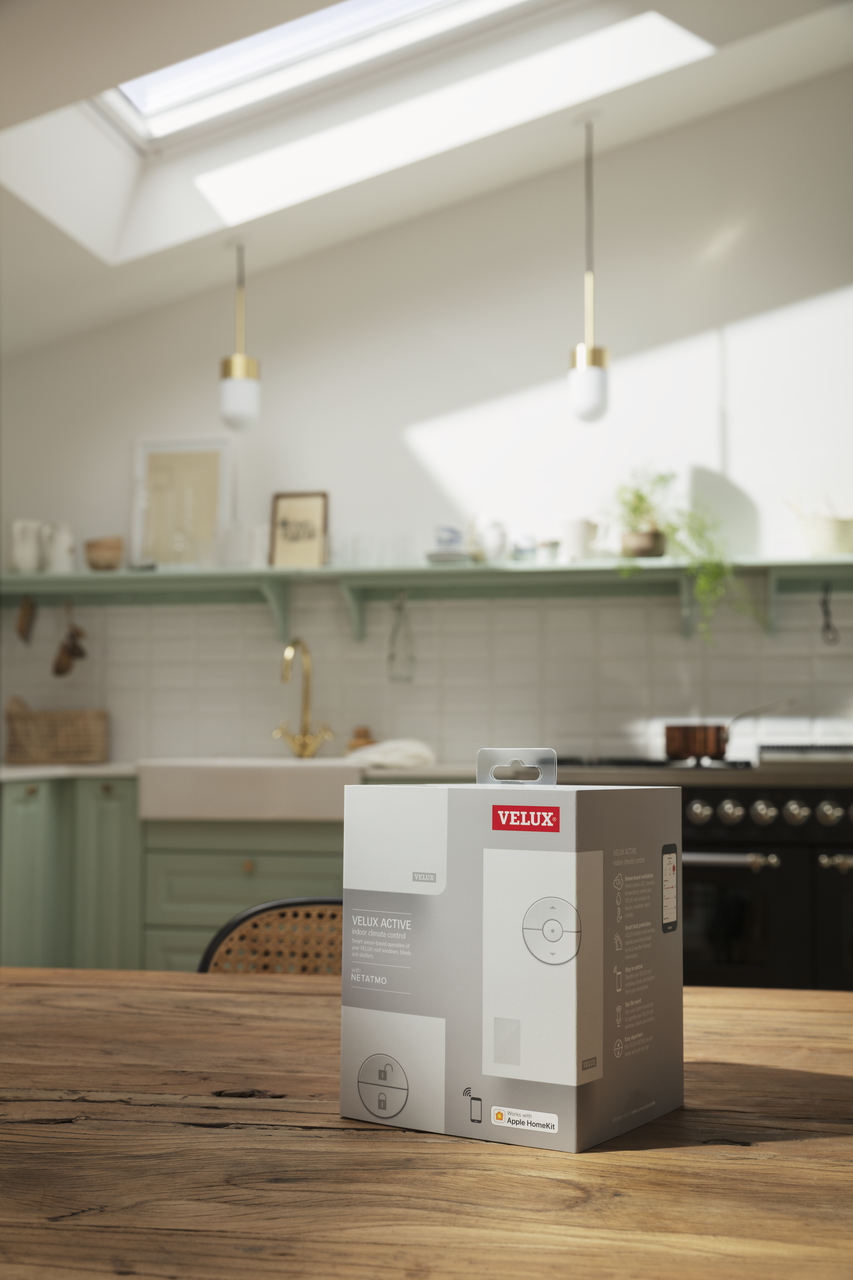 If your window is an out of reach position, help is at hand! VELUX INTEGRA® solar and electric roof windows give you control at the touch of a button - one press and you can quickly open a window to let out humid air from cooking. What's more, the built-in rain sensor will automatically close your roof window when it starts to rain.
If you want the smartest windows in town, you can upgrade your VELUX INTEGRA® roof windows with VELUX ACTIVE. Smart sensors continuously monitor the temperature, humidity and CO2 levels in your home and open or close your VELUX INTEGRA® electric and solar roof windows, blinds and shutters to create a healthier indoor climate. You can also use the VELUX ACTIVE app to operate your VELUX INTEGRA® electric roof windows, blinds and shutters from anywhere using your smartphone.
Learn more about more about VELUX INTEGRA® smart roof windows here.
5. Add the finishing touches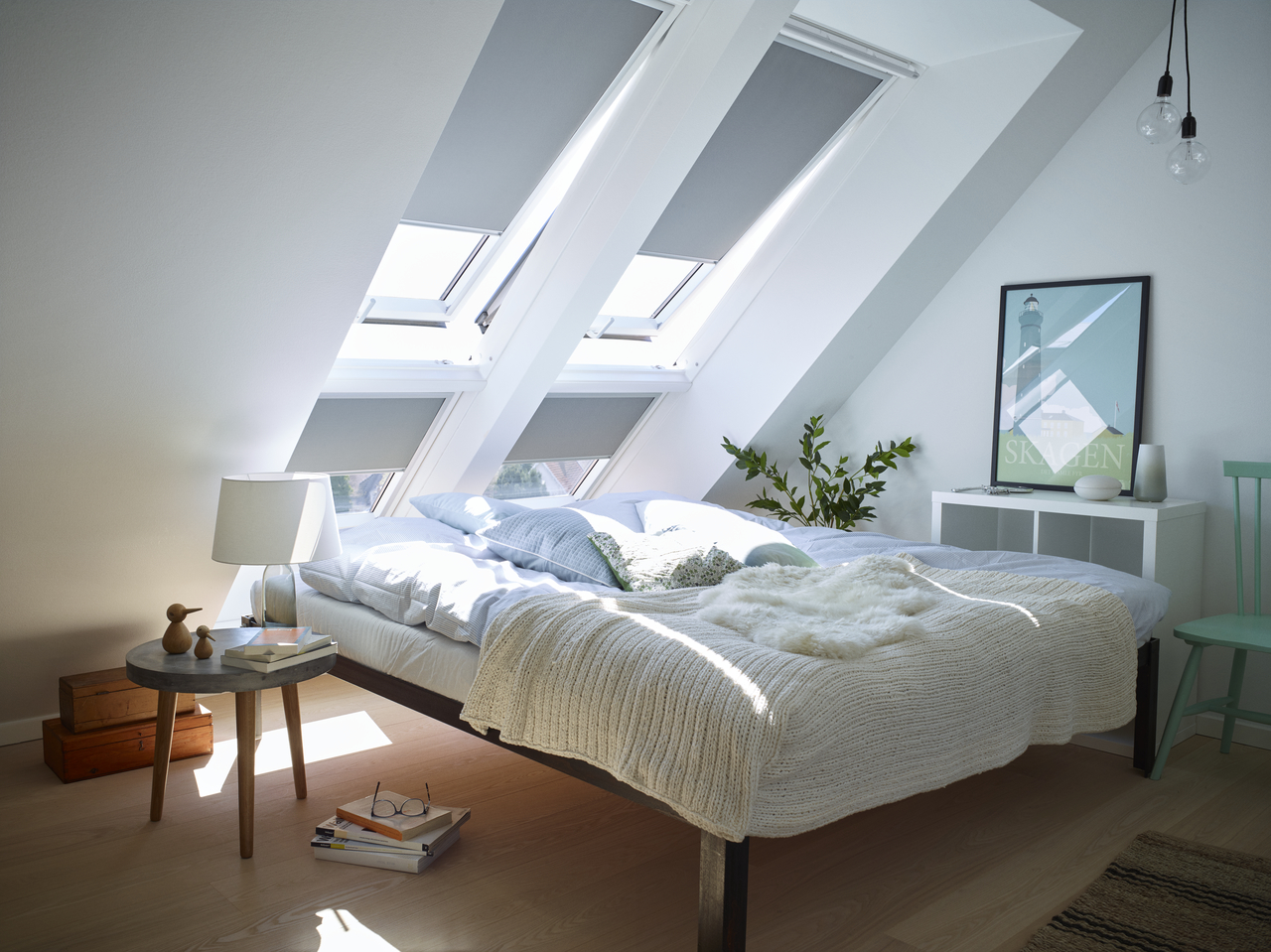 Now that you've chosen your windows, add blinds or shutters to add a splash of style and colour and to help control the amount of daylight and temperature within the room.
VELUX has a wide range of blinds and shutters that tackle requirements like heat protection, blackout, light adjustment and insect protection.
You can choose from manual or automatic operation. VELUX blackout blinds offer total darkness anytime, perfect for a good night's sleep or a restful daytime nap.
Check out the VELUX range of blinds and shutters here.
For more information about creating a light and bright home with VELUX, visit velux.ie/selfbuild.