Crittall windows and doors have been a huge trend this year, and for good reason. The steel-framed windows, doors and screens allow you to cleverly partition open areas to create contemporary zones within your space, without having to compromise on light or space. Crittall in particular is usually very slender and minimalist, giving a very contemporary look and feel to a space, while simultaneously having a slightly retro and industrial vibe.
They provide a sense of space and light, with clean lines coming from their bold, black frames, subtle detailing and excellent technical properties if you're not just planning on investing in Crittall as decor. The slim steel framing is unobtrusive, allows light into dark corners, and combines style with functionality to provide a talking point within a room.
However, Crittall doesn't come cheap at all, especially if you're opting for hard-waring steel windows and doors, and not just an aesthetic update. With that in mind, we're not surprised to see a tonne of Crittall-inspired homewares popping up in stores, to allow people bring the look and feel of Crittall into their homes, without the huge investment in new windows and doors.
Here are some of the best homeware buys we've found to bring that Crittall cool to your home.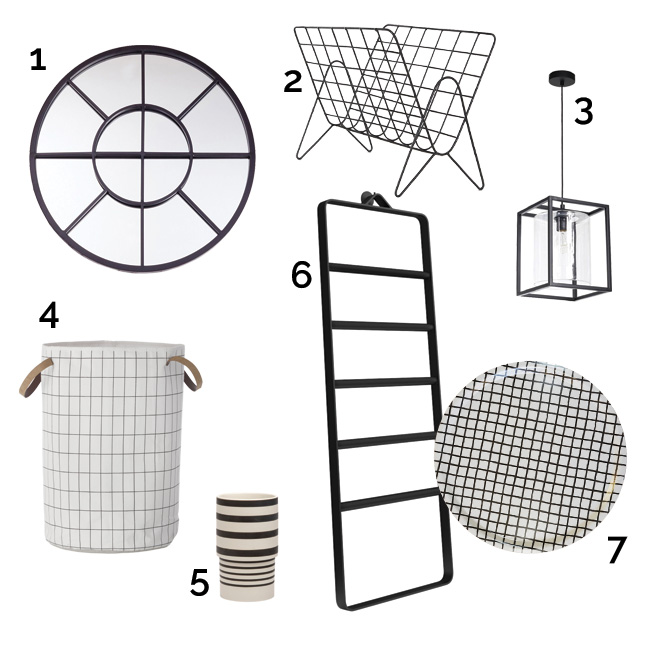 1. Frame mirror - The mirror of the moment, buy them in several shapes for impact. From €98, Meadowsandbyrne.com
2. Magazine rack - Display your reading material stylishly with the Moss rack. €18, Made.com
3. Ceiling lantern - This framed fancy will look great in any room. €113, Brightlights.ie
4. Laundry basket - This stylish Ferm Living basket might make wash day easier, eh? €69, Finnishdesignshop.com
5. Striped pot - Display solo or use for stems and flowers. From €8.28, Sostrenegrene.com
6. Towel ladder - Match this to a Crittall shower screen for a brilliant bathroom update. €165, le.soak.com
7. Birch tray - From Fine Little Day, this is sharp serveware. €35, Andshine.co.uk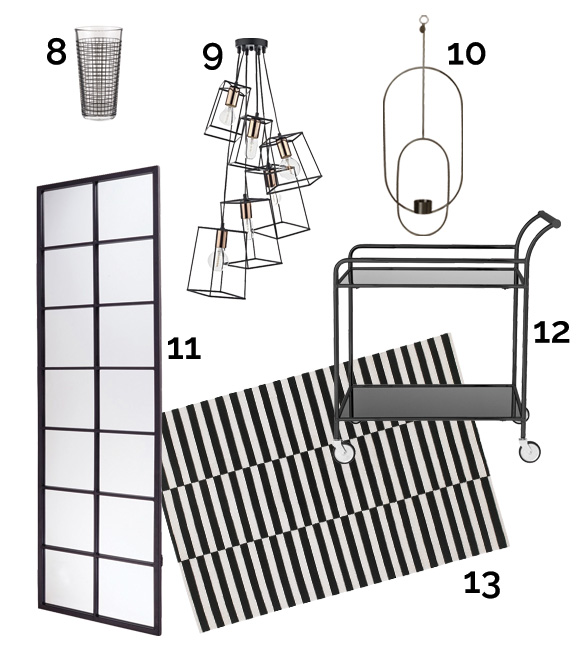 8. Grid glasses - Sold as a pack of four, they'll update your tablescape instantly. €10, Next.ie
9. Cluster pendant - We're mustering all the feels for this Dar copper and black light. €148, Love4lighting.co.uk
10. Hanging tealight - A new way to light up. €74, Fermliving.com
11. Frame mirror - The mirror of the moment, buy them in several shapes for impact. From €98, Meadowsandbyrne.com
12. Bar cart - Over brass? This clean, modernist Bloomingville bar cart is for you, so. €240, Frenchrosa.com
13. Stockholm rug - This IKEA rug is a modern design classic. From €140, IKEA.ie