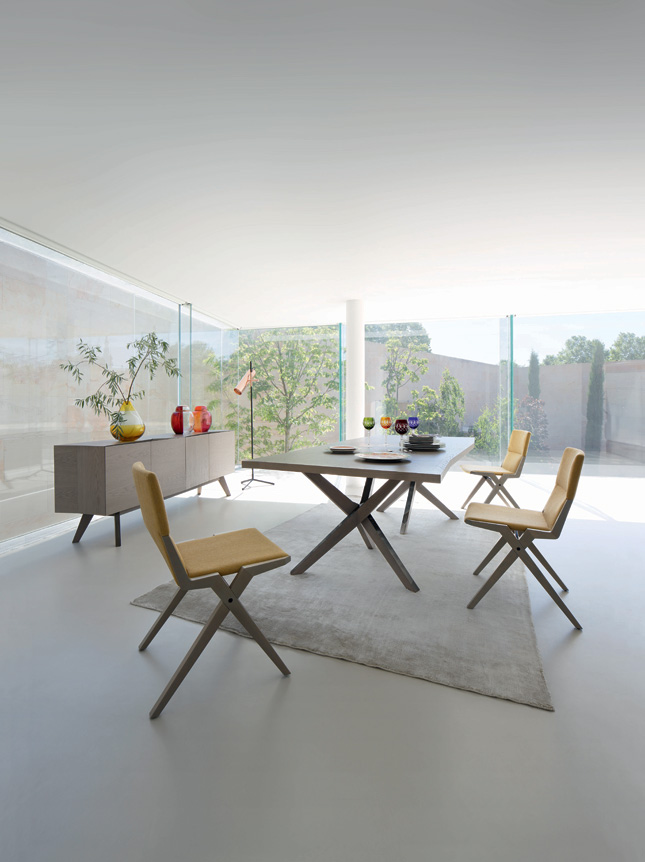 The dining room isn't just a room for eating; it's a room for socialising, entertaining, and spending quality time with family.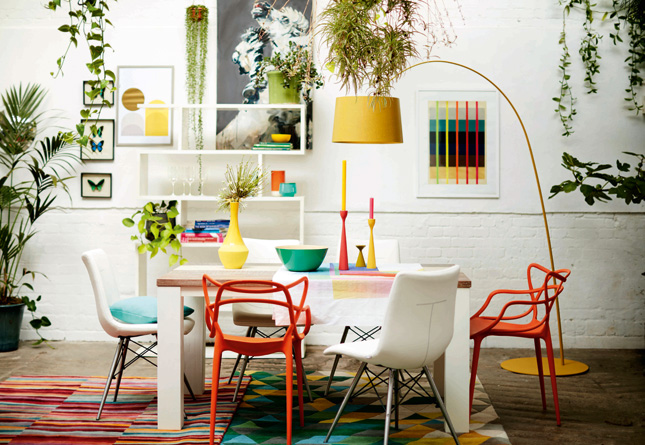 This bright, child-friendly dining room is perfect for busy families on the go. Create a space where your whole family can get social by using plenty of bright colours and plenty of natural light. Natural light not only has its obvious economic benefits, but is also known to boost your mood, and create a positive energy in your home. While these soft mats under the dining table create a homely feel. Dining rooms aren't just for eating, but are the hub of your home where you'll spend hours entertaining guests. Make yours a space you'll love to show off.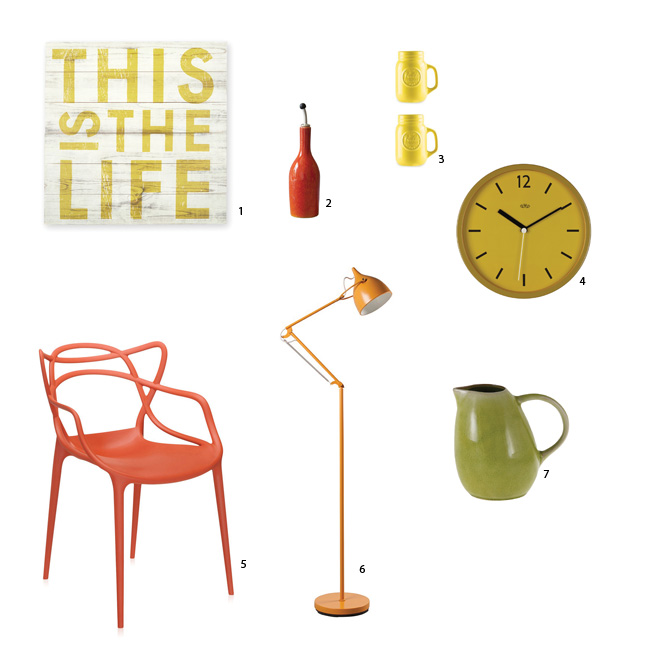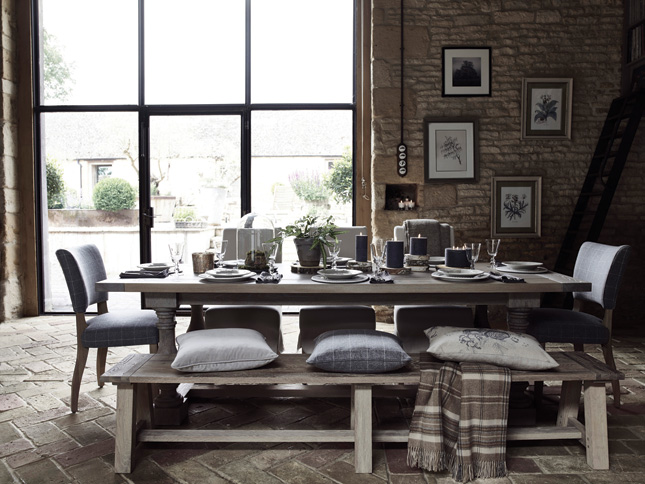 We love the use of natural materials in this dining space. From the large windows which allow for ample natural light to fill the room, to the concrete table, complete with wooden bench, which is furnished with soft, wool cushions. Adding some nice wine glasses, candelabras or jugs to your dining table can give it an extra luxurious feel, creating a space that's steeped in sophistication. Throws and cushions aren't just for the living room, either. We love how they bring this whole look together and are in stark contrast to the hard wood and concrete floor.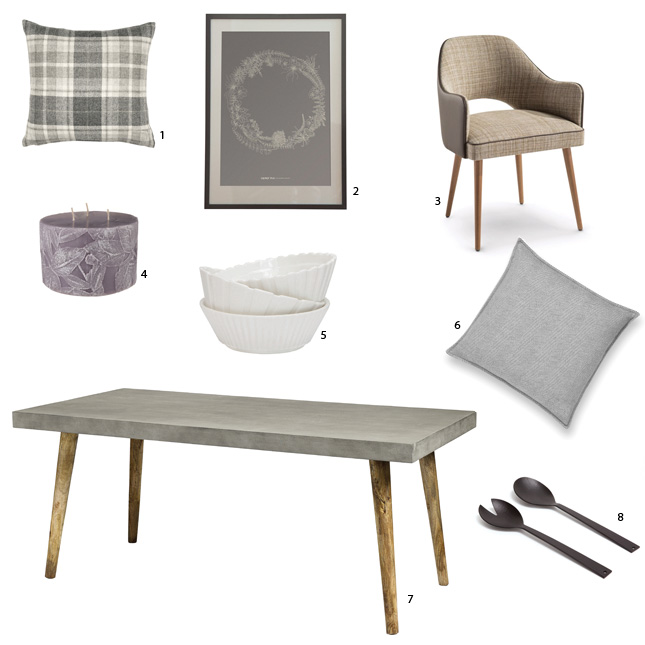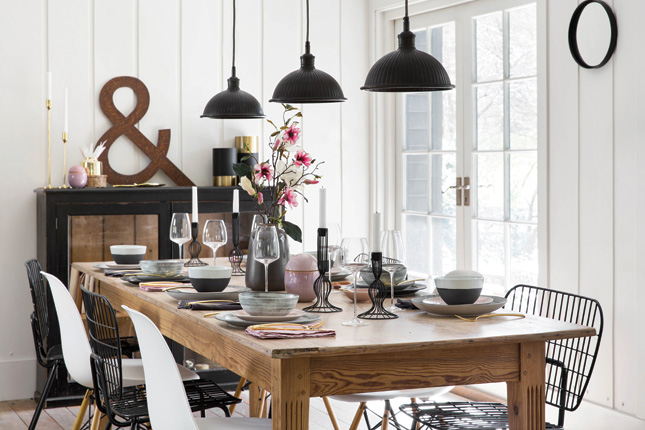 This dining look is pastel perfection! Afraid pastels and gold-tones are too twee? Toughen them up with some wood finished and wire accessories. Don't be afraid to mix and match your tableware, too. Not only can you mix it up with some printed or patterned plates, but you can also mix and match your textures; anything from glass and wood to ceramics and textiles.