Nothing says Christmas like a beautifully decorated tree. But which is more earth-kind: real or fake? Our ethical Christmas tree guide is designed to help you decide for yourself.
Almost all of us who celebrate Christmas will put up a tree of some kind. It's one of the most recognisable symbols of Christmas – and the most hotly debated. These days we're not just concerned with how lovely the branches look, but also what they're made from.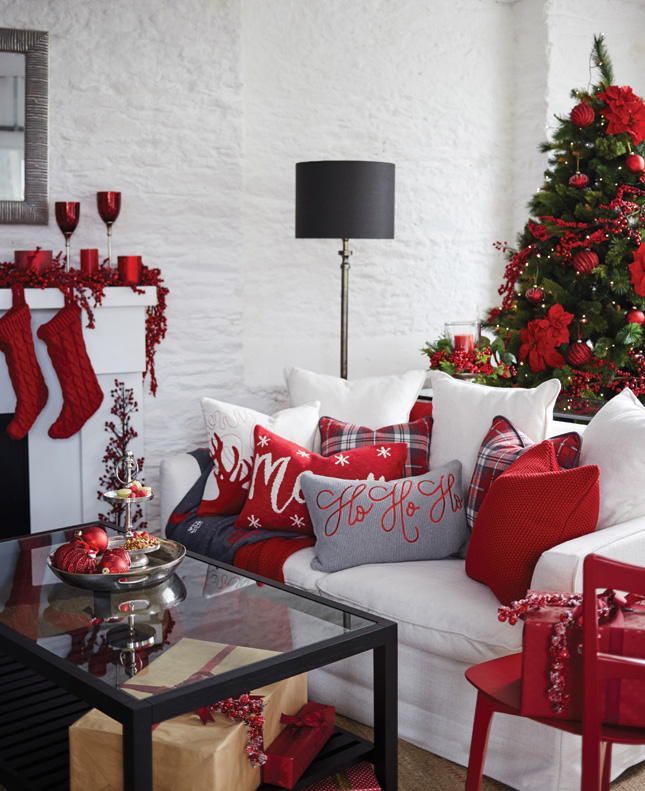 For some, nothing beats dashing through the cold every winter, with kids in tow, to pluck a real festive fir straight from the plot. Others enjoy making spirits bright with a hassle-free, pre-lit pretender bought off the internet, that can be boxed away to be brought out year after year.
If you're on the hunt for a tree this Christmas read our guide on the pros, cons and environmental considerations of each type before buying.
An ethical Christmas tree: why choose a real tree?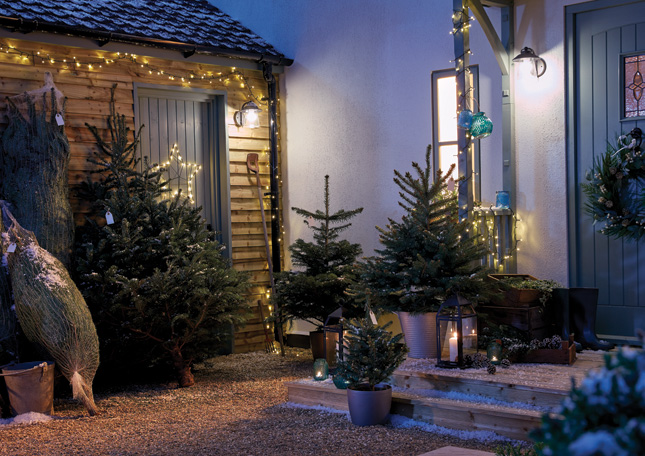 Real trees look good, feel good and smell great. Fact. And for many choosing one is all part of the festive tradition. That they're also environmentally-friendly adds to their appeal.
"Real trees are grown on what are essentially farms, so you're not ripping one out of a natural forest. Most farmers will also plant more trees than are cut down each year, so they're sustainable too," says Christy Kavanagh, Christmas tree farmer and chairman of the Irish Christmas Tree Growers association (Christmastreesireland.com).
When shopping for a real tree, Bord Bia advise buying one that is locally produced, or at least grown in Ireland (check for the Love a Real Tree label) to reduce the carbon footprint from transporting and importing. You can find your nearest tree grower on the ICTG's website.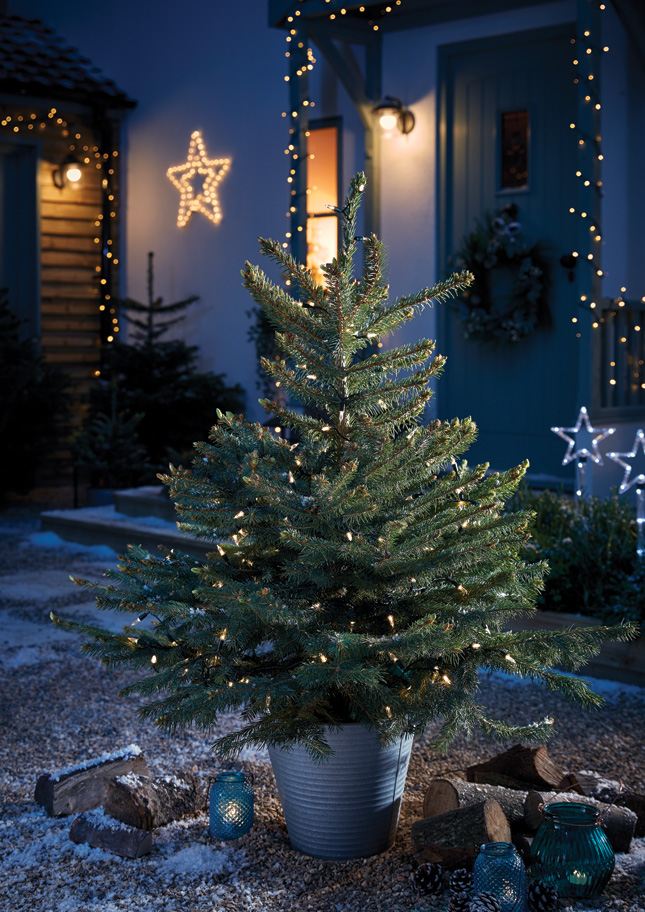 "Locally grown trees are fresher too," says Christy, who grows a wide range of Christmas trees, including Noble Fir, Nordmann Fir, Korean Fir and Fraser Fir, all from seed at his 110-acre family farm in Newtownmountkennedy, Co Wicklow (Kavanaghchristmastrees.ie) which he sells direct to the public as well as supplying a selection of garden centres, Homebase and The Range.
Buying direct from your nearest farm is the greenest option as you're not contributing to tree waste. Some small farms like Philip Hunt's in Limerick (Limerickchristmastrees.com) only sell direct to the public, cutting down trees on demand. Farmers Martin and Jacquie Lynskey of Galway Christmas Trees (Galwaychristmastrees.ie) have made the process a 'real experience', encouraging families to go deep into their plantation to pick the perfect tree, tying a red ribbon around the one they want cut. "It adds to the magic and memory-making of the occasion," says Jacquie.
Real trees are recyclable too and can be chipped or mulched for compost. Check your local authority website for recycling arrangements. Some growers will also offer recycling.
For consumers, the main negatives of a real tree are cost – prices start at around €40 for a 5ft tree rising by €5 for every metre – and maintenance. A real tree requires commitment. It needs regular watering to avoid droopy branches and the dreaded needle drop. What's more, if allowed to dry out it can become a fire hazard.
An ethical Christmas tree: Fake it with an artificial fir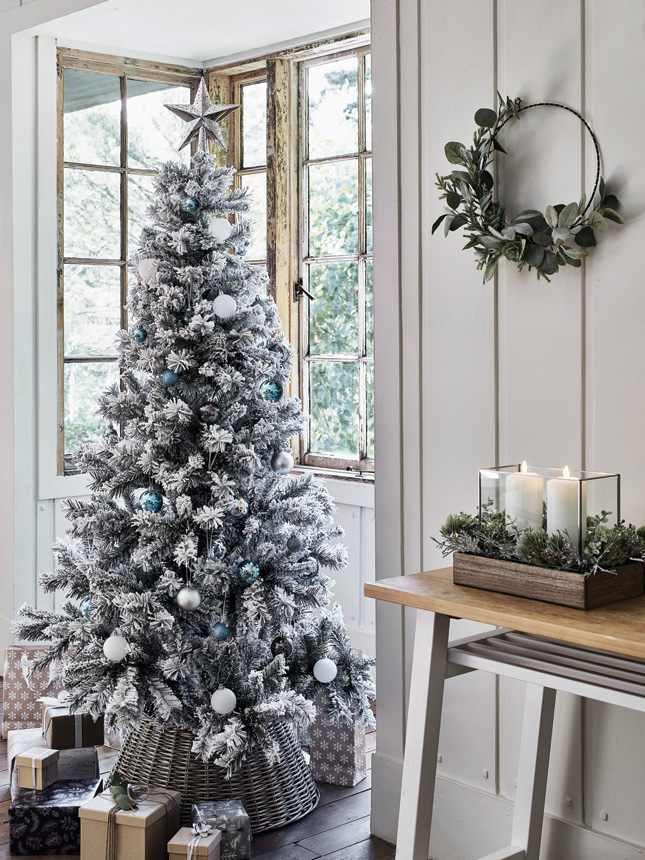 When it comes to faux firs, artificial Christmas trees have many fans – and their numbers are on the rise according to retailers. They are hassle-free, mess-free, require very little maintenance and are perfect for those with allergies: real trees can cause itchy skin and cold-like symptoms in sufferers. They're also available in a wide choice of on-trend colours and pre-lit designs; some even smell vaguely pine-like. And although prices vary widely, they can work out cheaper than a real tree, even if you buy a top of the range model, as they can be used for several years
On the downside artificial trees are not eco-friendly. Made from non-renewable plastics and petroleum-based products, they can't be recycled, which means they inevitably end up in landfill. They're also usually manufactured in Asia and transported to Europe for sale.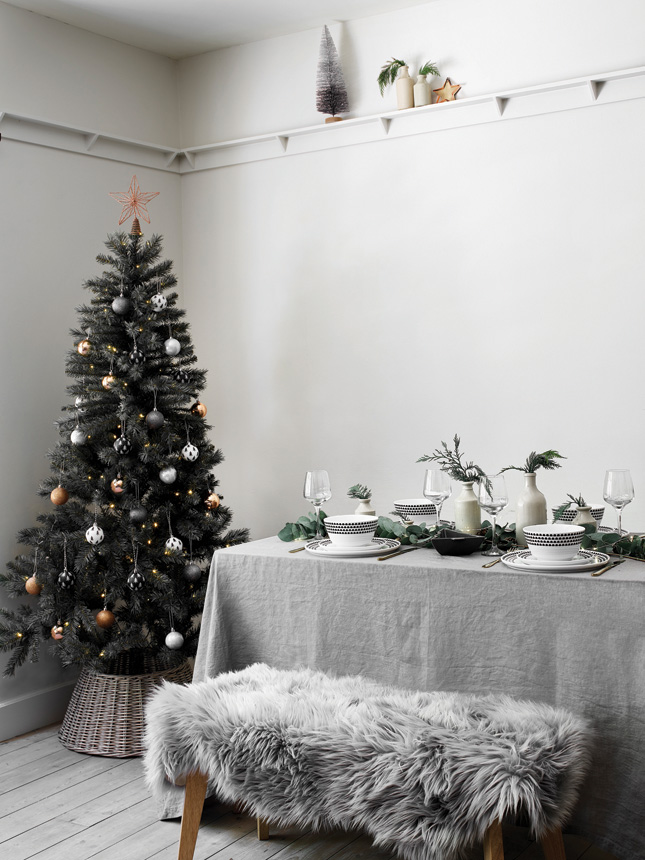 It's estimated that a two-metre tall artificial tree has twice the carbon footprint of a real tree that ends up in landfill and ten times as much if the real tree is burned or mulched. That's not to say that an artificial tree can't offset its carbon footprint, but it takes time: around 20 years according to a recent Canadian study.
For anyone buying an artificial tree the advice is not to buy cheap. "Be prepared to invest money on a good quality tree that will maintain its colour and shape," says Helen Coughlan of Meadows & Byrne. Look too for trees that are made with as much PE (polyethylene) as possible, which is a safer plastic than PVC. PE trees are also more realistic looking and are available in a wider choice of colours, textures and species.
If you liked this you might also like: The House and Home Interiors Gift Guide: 11 shops to know for your Christmas shopping