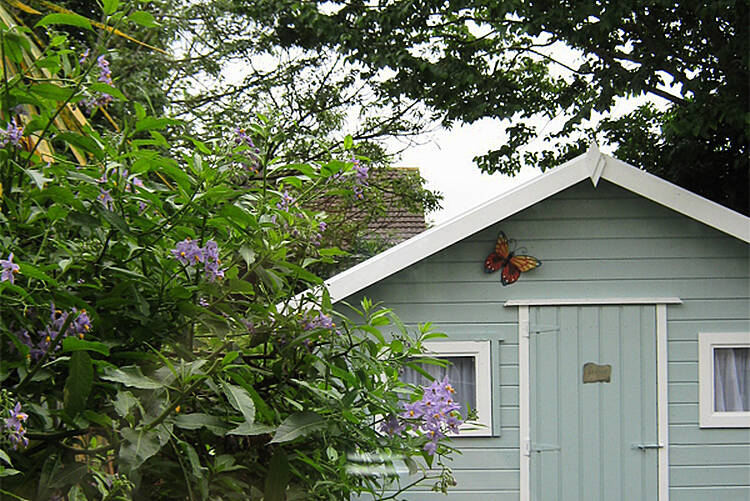 One of our readers Terry Cullinane recently got in touch to say how inspired she was after reading our Reclaim the Shed piece in our May-June issue of the magazine. When we had a look at these images we just had to share them with the rest of our readers as they are very impressive and inspiring.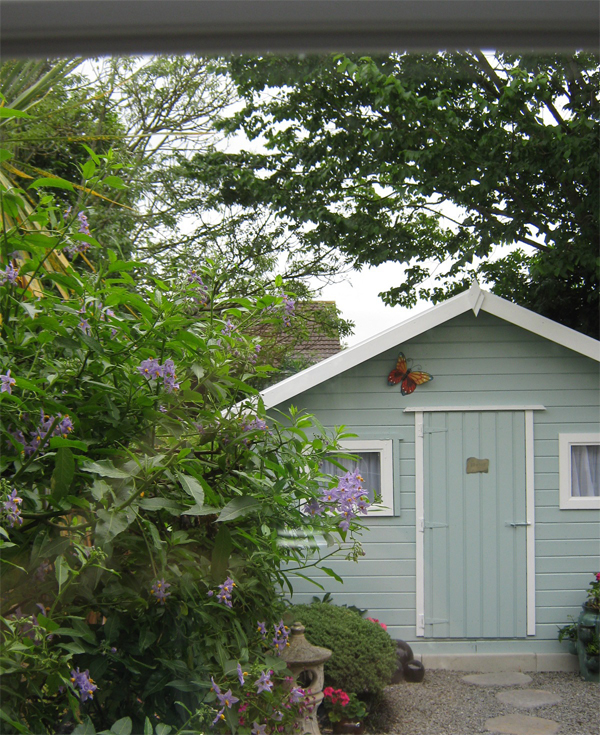 And what's even more inspiring is the fact that Terry has a full-time job and managed to complete all of the work by herself on the weekends whenever the rain held off. She did all the painting, planting, paving and decorating. Hats off to you Terry!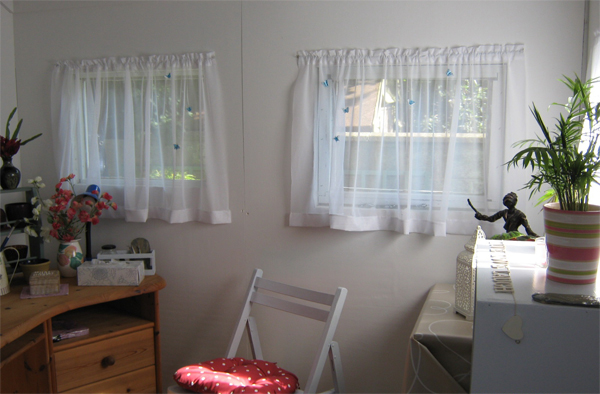 Inside the walls are all painted white to maximise the sense of space and Terry added little voile curtains and butterfly decorations to the windows. A desk is set up with an easel for Terry to paint and enjoy her hobbies in her own little hideaway.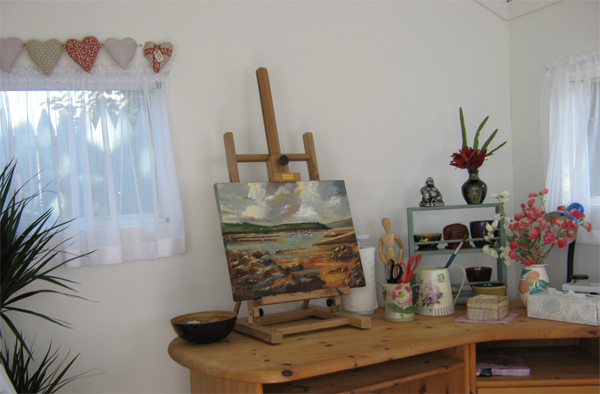 Terry made the bowls on her desk along with the Studio sign on the door of the shed. She really is a crafty lady, isn't she? You can pick up similar padded hanging hearts from Dress my Home on Pickit.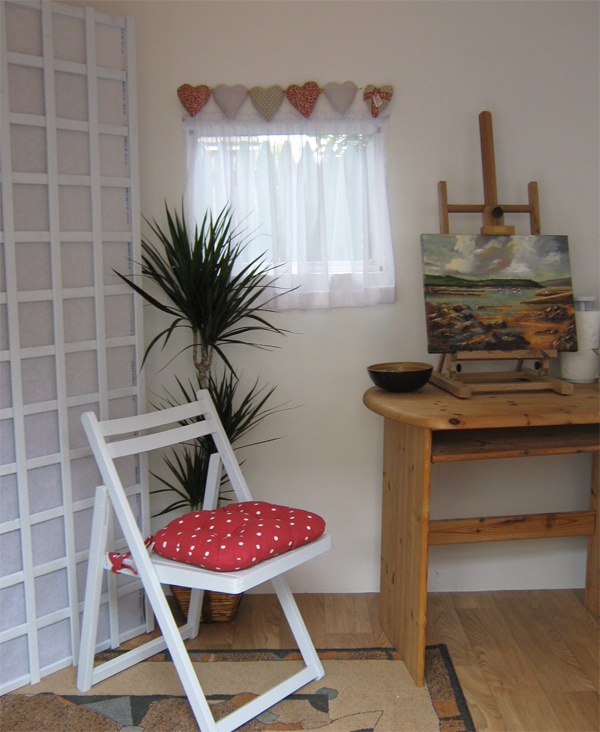 An old folding chair was given a lick of white paint and a pretty spot print cushion was added for comfort and a splash of colour. Terry made the screen herself which hides the washing machine and all her garden equipment and outdoorsy bits and bobs.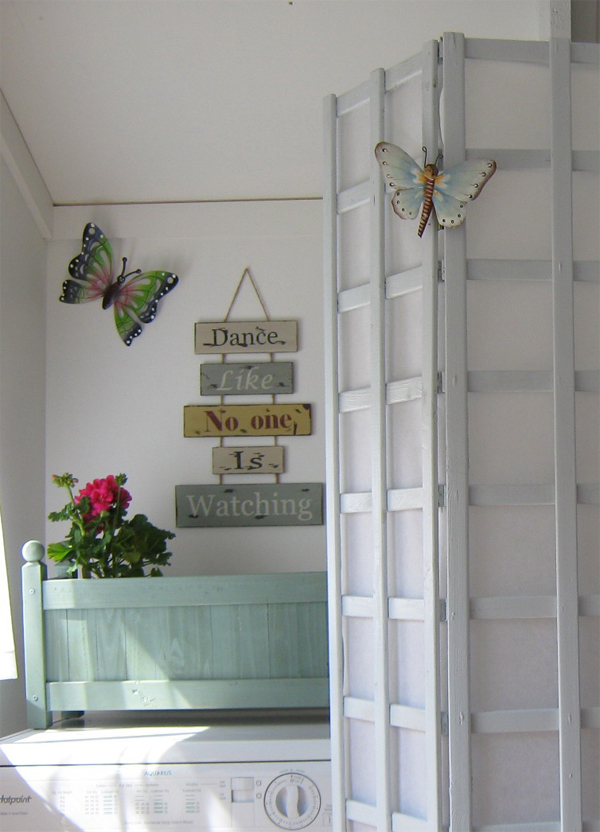 Pretty butterfly decorations add a pretty, girly touch to the walls of the studio along with shabby chic signs. You'll find similar quirky signs from Reve Interiors on Pickit.
Terry has certainly inspired us to give our garden sheds a makeover, what about you? Thanks Terry for sending in these pictures of your beautiful new studio.
If you've recently made over your garden shed or any room in your home, get in touch with us, we would love to hear from you.