Another summer of staycationing is among us, only this time, thanks to the vaccine roll-out and COVID restrictions easing, we're feeling more confident in having guests come to visit. So many of us have gone far too long without seeing our loved ones. So if they're coming to stay with you this summer, why not make them feel extra special with these sweet guest room additions?
Create a welcome basket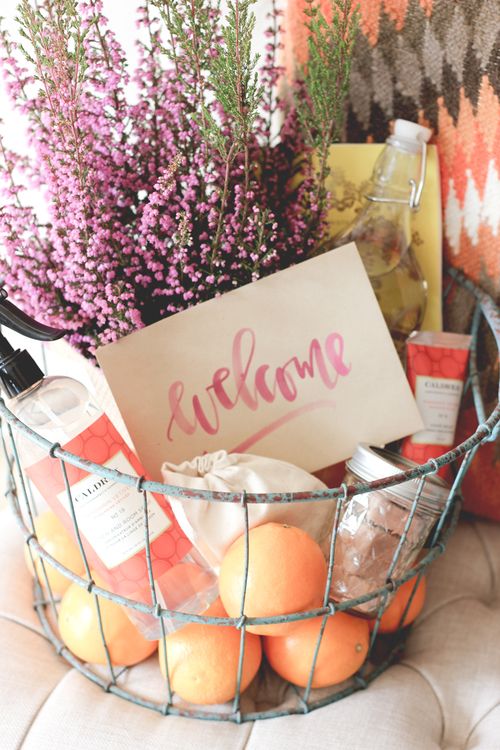 Welcoming your guests with some goodies is an instant guest-pleaser, and a nice opportunity to introduce them to some local brands, or even some homemade treats. Pop in a bunch of flowers (shop bought or freshly picked) and a welcome note and your guests will feel like the bee's knees.
Customise coat hangers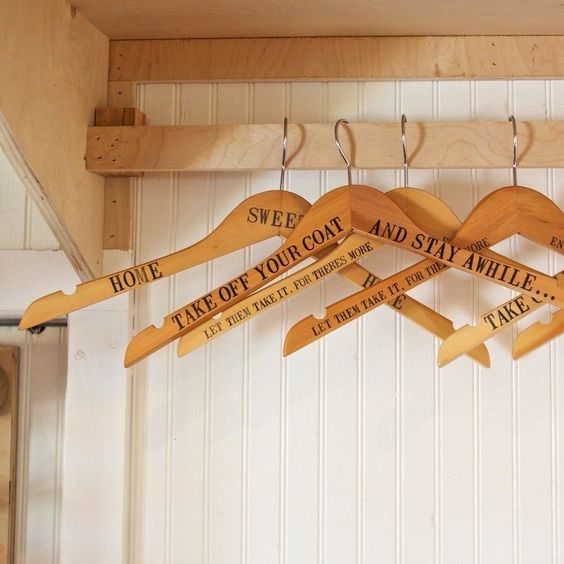 Here's a simple crafting idea for you to elevate your guest wardrobe (or even your own if you're feeling ambitious). Stenciling or free-handing customisations onto simple wooden hangers is a cute addition to your guest room. At very least, make sure there's somewhere for visitors to hang their clothes. Though most of us have been living in leggings for a year and a half, there are those occasional anomalies who wear.. proper clothes during a pandemic?! Weird, I know, but you have to expect the unexpected when it comes to guests.
Provide the essentials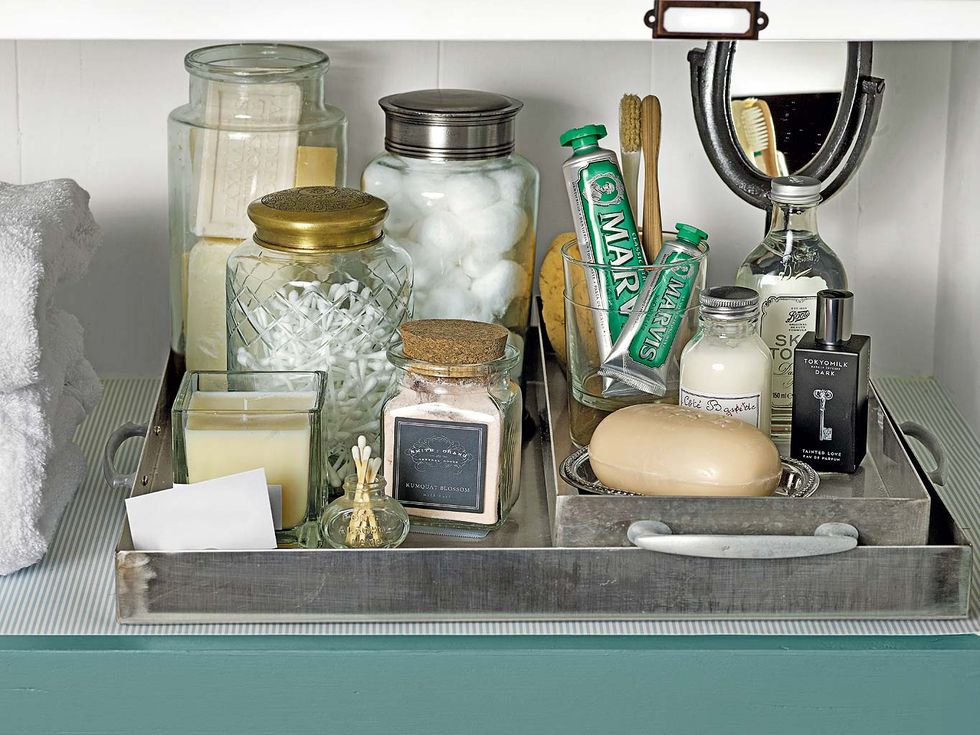 You'd be surprised by how common it is for people to forget the absolute basics, so it's wise to keep a stash of unused toothbrushes, cotton pads and disposable razors on hand. Guests who stay over unexpectedly are likely to have come without anything. Think about what you might need if you were to stay over in someone's house and provide all of those things.
...and maybe some luxuries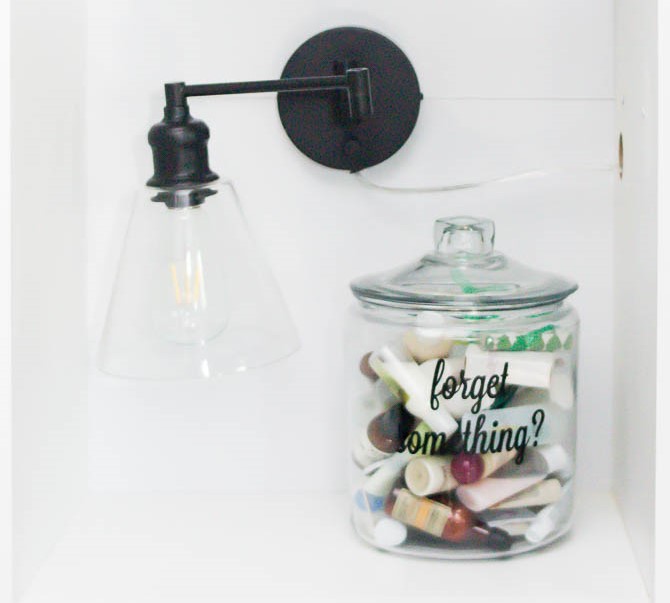 Do your guests need a deep conditioning hair mask or a fancy perfume? No. But would they like to have the option of having them? Probably, yes. Keep any samples you pick up in a jar or basket for guests to have a rummage through. It'll give them that "department store browsing" glow we all know and love.
Create a WiFi sign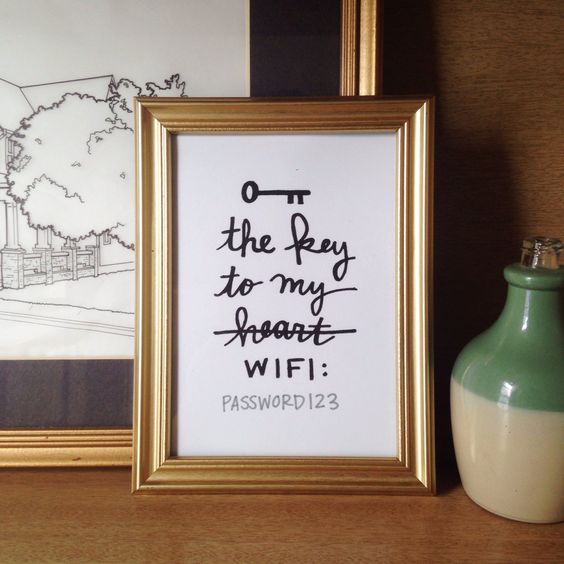 The true essential of our time; the WiFi code. Create a sign with your WiFi password to display in clear view.
Keep extra phone chargers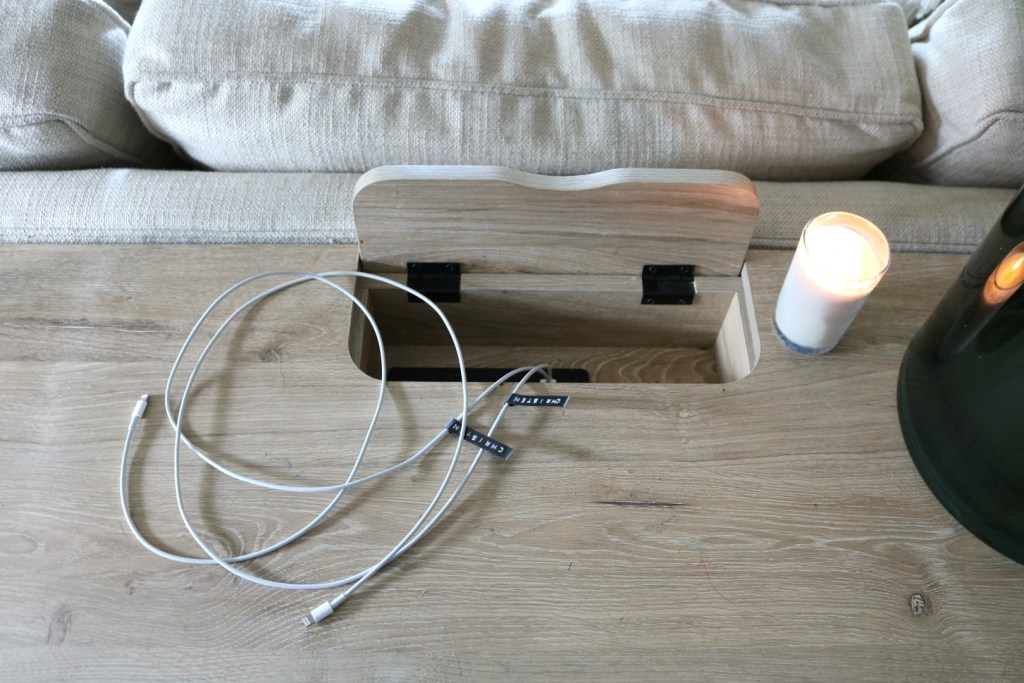 Is there anything more annoying than running out of juice? Spare your guests the agony and hook the guest room up with some extra chargers. A universal charging pad is probably a good shout to cater for all phones.
Essential reading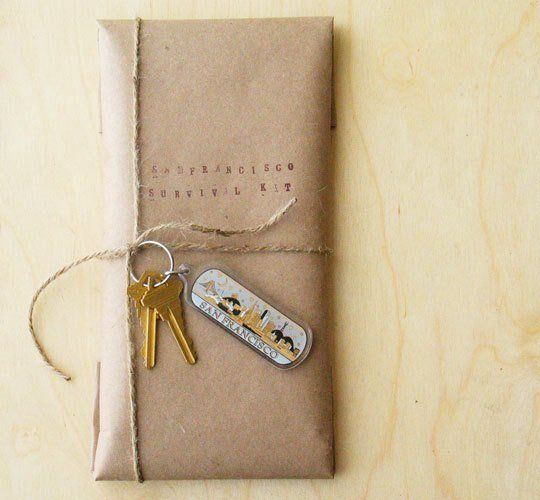 No, not just a copy of your favourite interior design magazine *wink*, but put together some booklets, maps or timetables that could help your guests. If you live in a city, it's nice to keep a spare travel card for your guests to use during their stay. An extra set of keys gives them freedom and takes the pressure off you to accompany them everywhere.
Add some subtle scents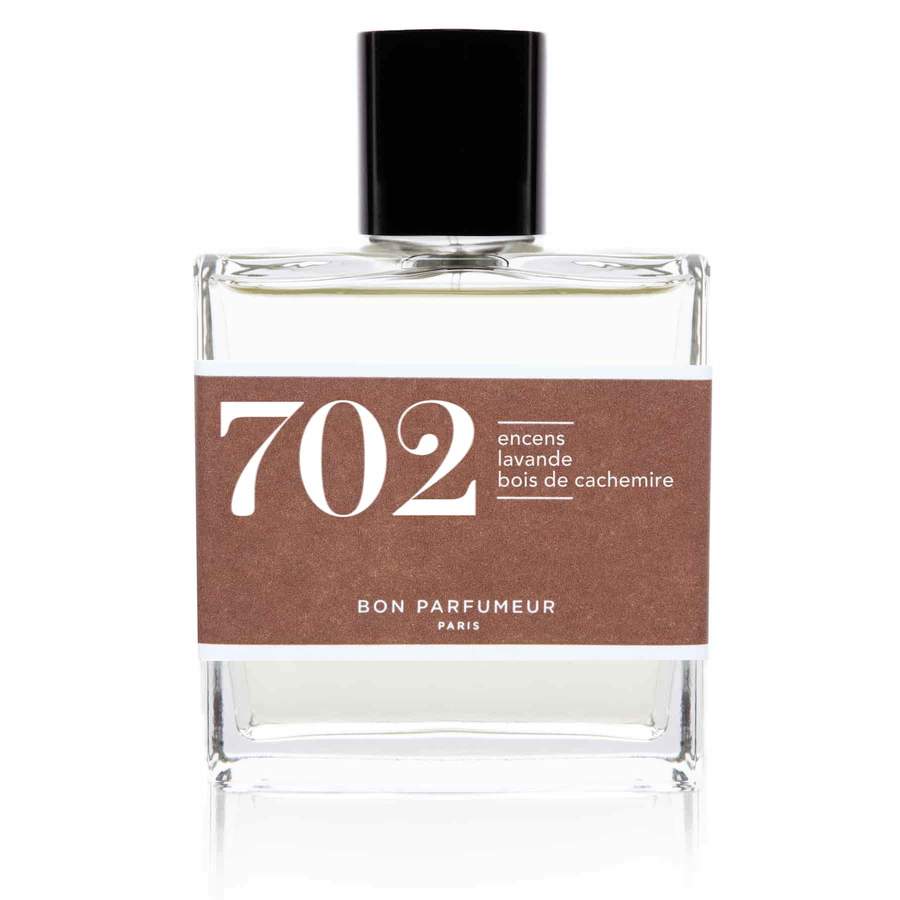 Along with all the toiletries, an androgynous fragrance is a nice addition to leave for your guests to use on themselves. But before their arrival, you could also use it to spritz it onto the linens. Adding one or two sprays to curtains or a lampshade allows the fragrance to subtly waft through the room when the light hits. We love this Bon Parfumeur 702 fragrance for its relaxing and warm notes- ideal for welcoming visitors. Lavender, incense and cashmere wood (who knew that was a thing?!) has universal appeal that will help guests associate pleasant smells with your home.
Linens, and lots of 'em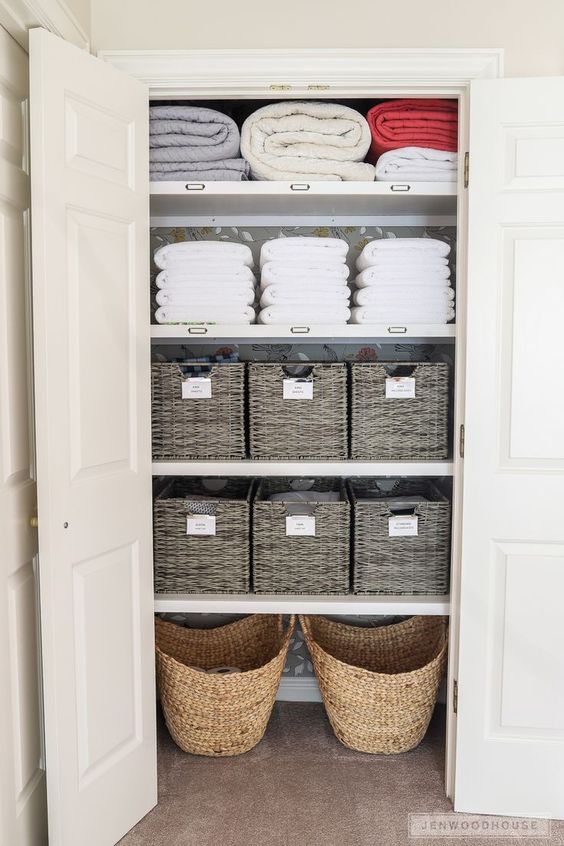 Some like it hot, and some like it the kind of suffocation-like boiling that only comes from three different kinds of blankets and a hot water bottle. Cater for all preferences by keeping a well-stocked linen closet your guests can pull from.
Play nurse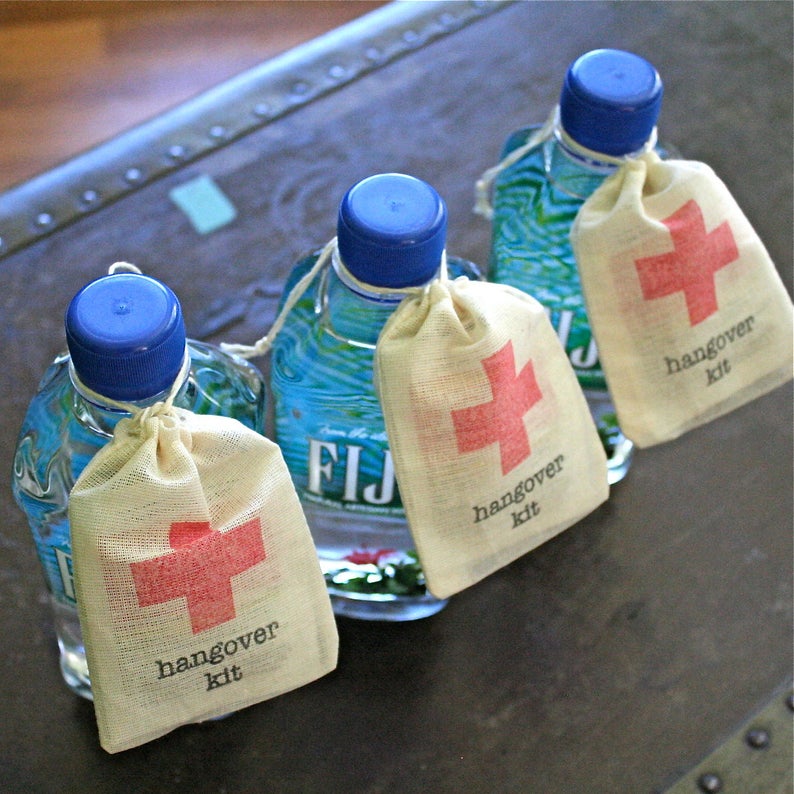 This cute idea is often used as wedding favours, but a "hangover kit" consisting of two paracetamol and an energy-boosting vitamin is a novel, yet necessary touch for guests staying for a party. Those of us the wrong side of 21 will know just how much appreciated a hangover kit could be.
TV instructions
Don't make your guests suffer the indignity of asking how to turn on the TV so that they can catch up on Love Island. If you have a TV in their room, label the remotes and give them easy-to-follow instructions of how to use them. Yes, this might sound like you're preparing for a visit from your 92 year old Aunt Mabel, but TVs are hard for even us young folk.
Serve breakfast in... basket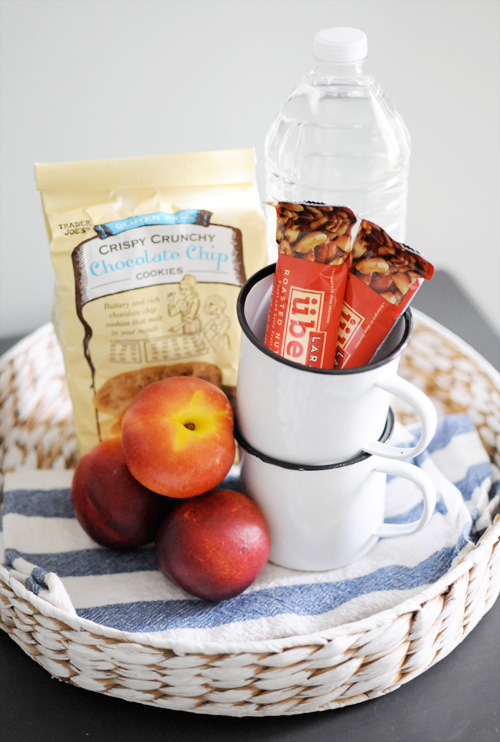 Listen, not everyone is a morning person. And after almost a year and a half of social distancing, dining with a group of people first thing in the morning could be overwhelming for some people. Leave a fruit basket and some cereal bars in your guest room to tide guests over until they're ready to come downstairs in the morning.
It could take them two minutes or two hours, but everyone moves at their own speed. This could be someone's first time to properly leave their home since this traumatic pandemic stuck. It has affected us all differently, and our ability to socialise has been uprooted. Be kind and patient and remember how lucky you are to be able to see your loved ones again.
Hopefully our guest bedrooms will never go empty for so long again!
If you're hoping to do an emergency tidy-up before the visitors get here, check out these 12 easy tips to steal from organisational experts The Home Edit here.