A House and Home promotion
When it comes to health, it all starts in the home. In recent years VELUX have published their annual Healthy Homes Barometer study, which examines how homes and buildings in Europe can be improved to the benefit of individuals, societies and the planet.
The 2017 edition found that buildings are responsible for close to 40% of energy use, and that the condition of the home we live in has a direct impact on how healthy we feel.
So how do we give our homes more of that feel good factor? In this post, VELUX share 5 ways that their innovative products can help create a healthier home.
Maximise the daylight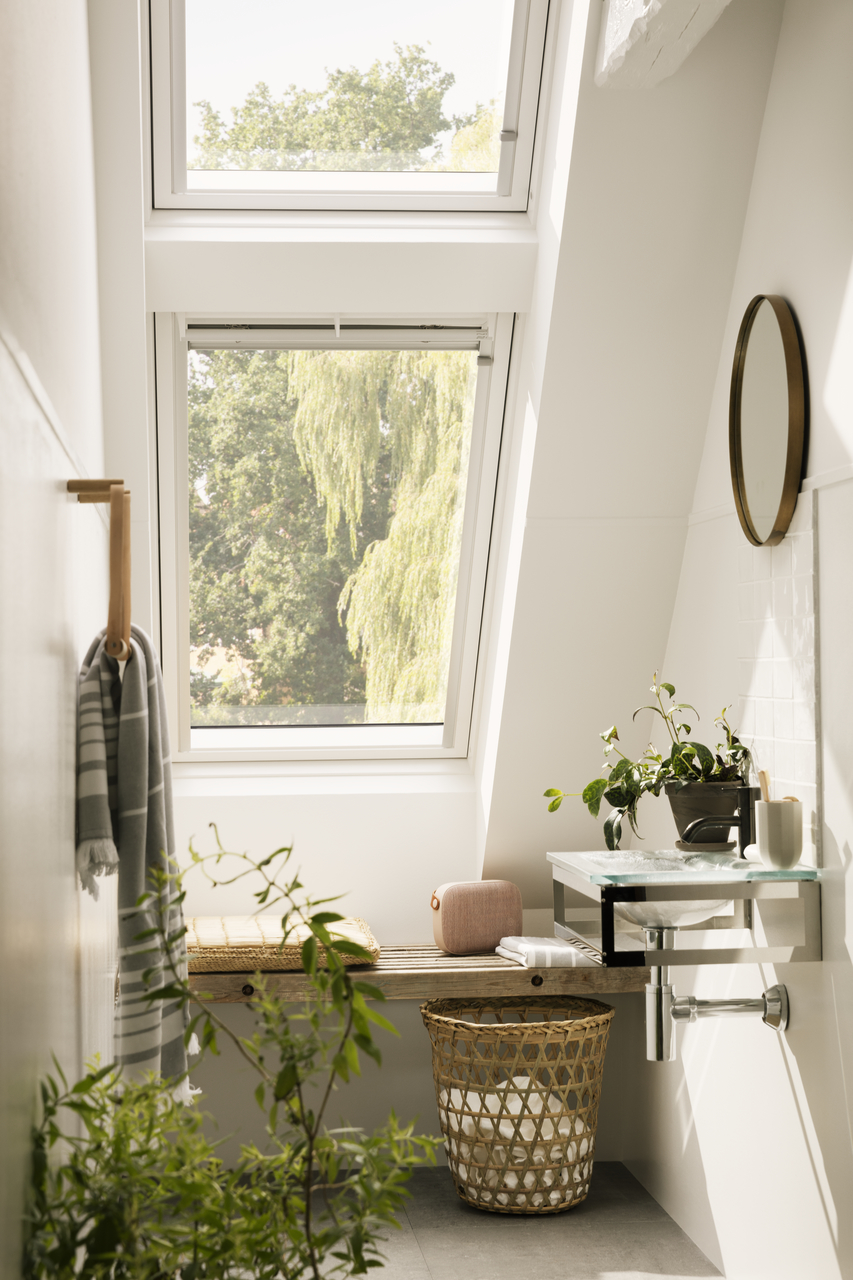 Several studies show that the majority of people believe daylight is good for their general health, visual capabilities and productivity. This finding is echoed by a 2018 YouGov study, in which 63% of respondents said they think daylight has a significant effect on productivity.
Whether you're working from home or just chilling on the couch, you can boost the daylight in the room by keeping blinds and curtains open during the day, using light-colored upholstery, and painting your walls in bright, light colours.
If you're starting a home renovation, plan to maximise the daylight by including strategically placed VELUX roof windows. They can bring twice the amount of light into an extension as vertical glazing of the same size.
Add life to a dark loft bathroom, brighten up an attic bedroom, or bring much needed light to a dingy kitchen. See how VELUX roof windows can make a difference to your space here.
Get some fresh air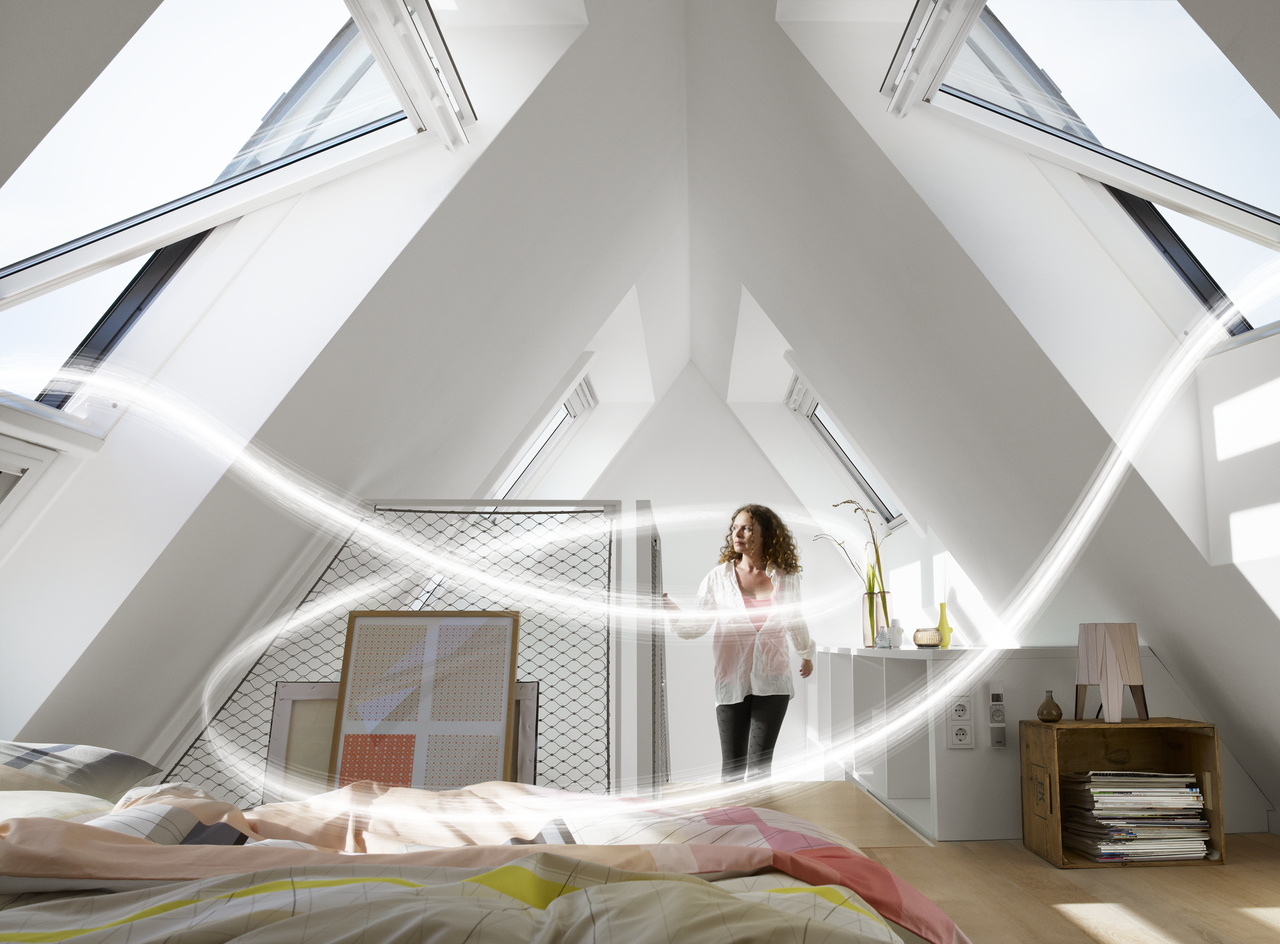 Research by the World Health Organisation has found that indoor air quality can often be two to five times worse than outdoors. Good ventilation is the key for clean air inside, so open the windows whenever you can and let fresh air circulate.
If you have high ceilings, VELUX INTEGRA® roof windows with VELUX ACTIVE opens and closes your roof windows automatically.
Bonus tip: for even better air quality add lots of indoor plants to your home - they're great natural air filters and absorb harmful particles like benzene, formaldehyde and ammonia. Peace lilies, spider plants and bamboo palms are among the best pollution-busters.
Control the climate indoors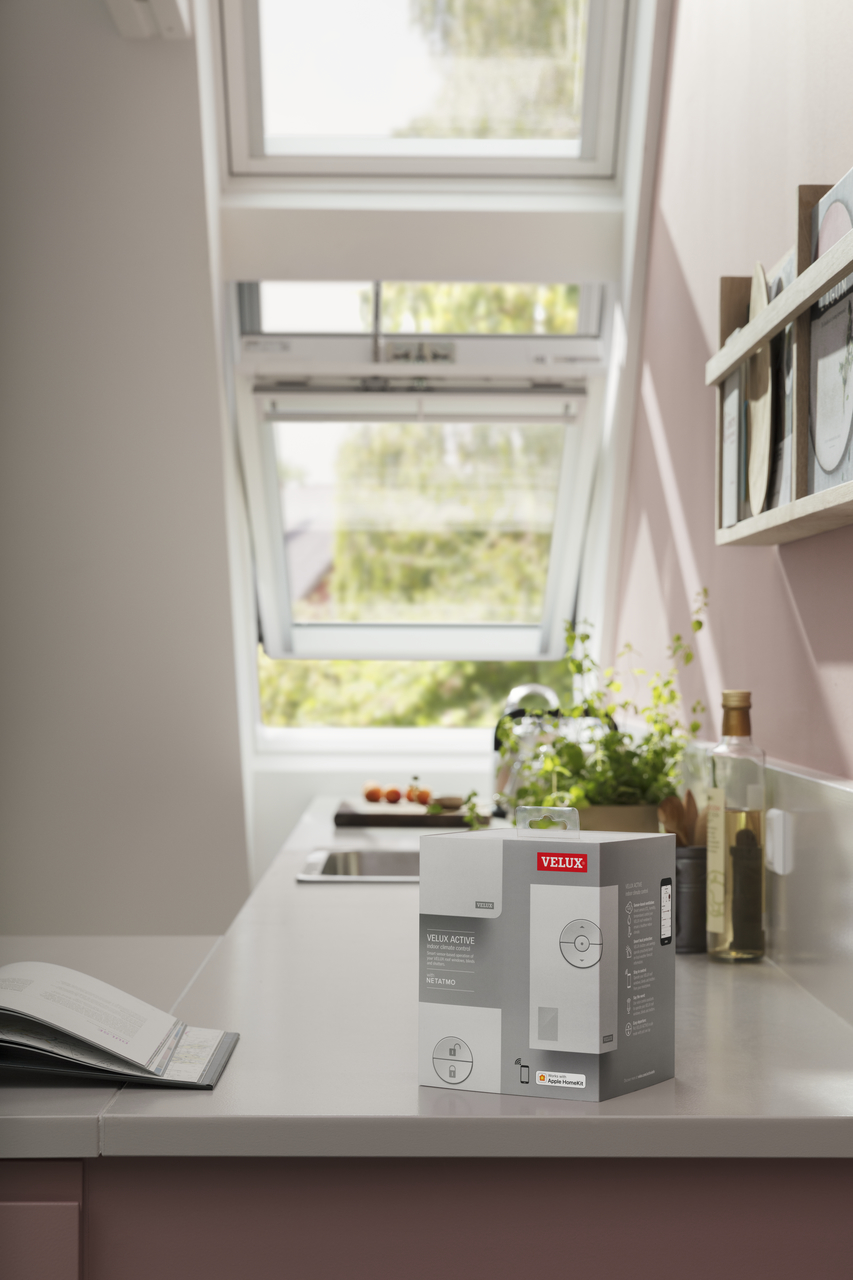 According to the Healthy Homes Barometer 2018, the most damaging deficiency from a health perspective is having a home that is too cold in winter.
One way to make home climate control easier is to install VELUX INTEGRA® roof windows with VELUX ACTIVE - the smart sensors continuously monitor the temperature, humidity and CO2 levels and open or close the roof windows, blinds and shutters.
To regulate these parameters, You can also operate them from anywhere with your smartphone, helping you keep your home cooler in summer and warmer in winter. Learn more about VELUX ACTIVE here.
Use blackout blinds for a better night's sleep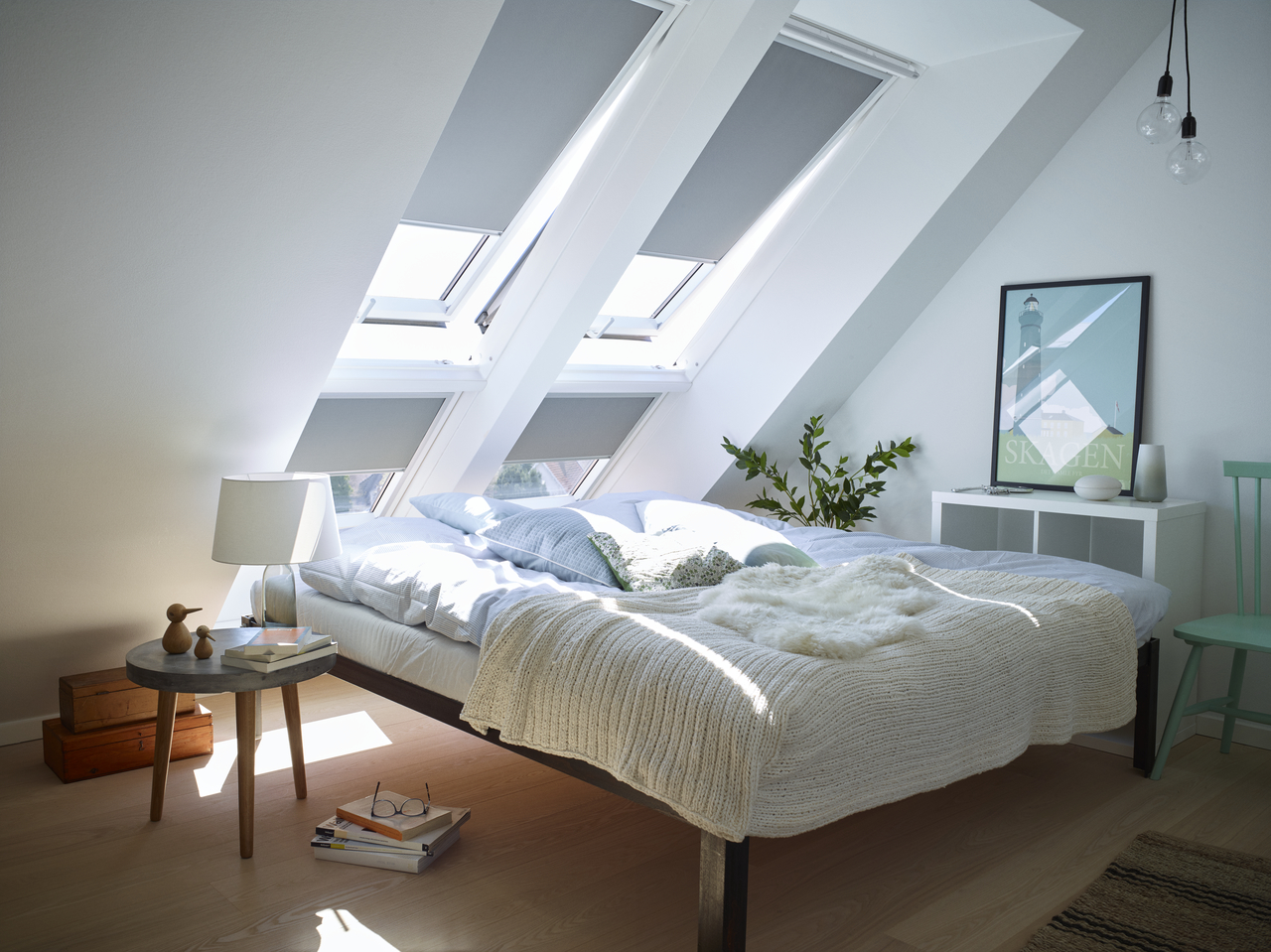 Increased light pollution is an inevitable consequence of urban and suburban growth, which can cause difficulties when it's time to get some shut eye. Total darkness is the key to good sleep, so VELUX blackout blinds are a great option.
Try a Duo Blackout Blind, which is a blackout blind and pleated blind in one. You get the best of both worlds with blackout when needed, and softly diffused natural light all day. Visit the Velux blind shop to see the range of options.
Combat noise pollution with glazing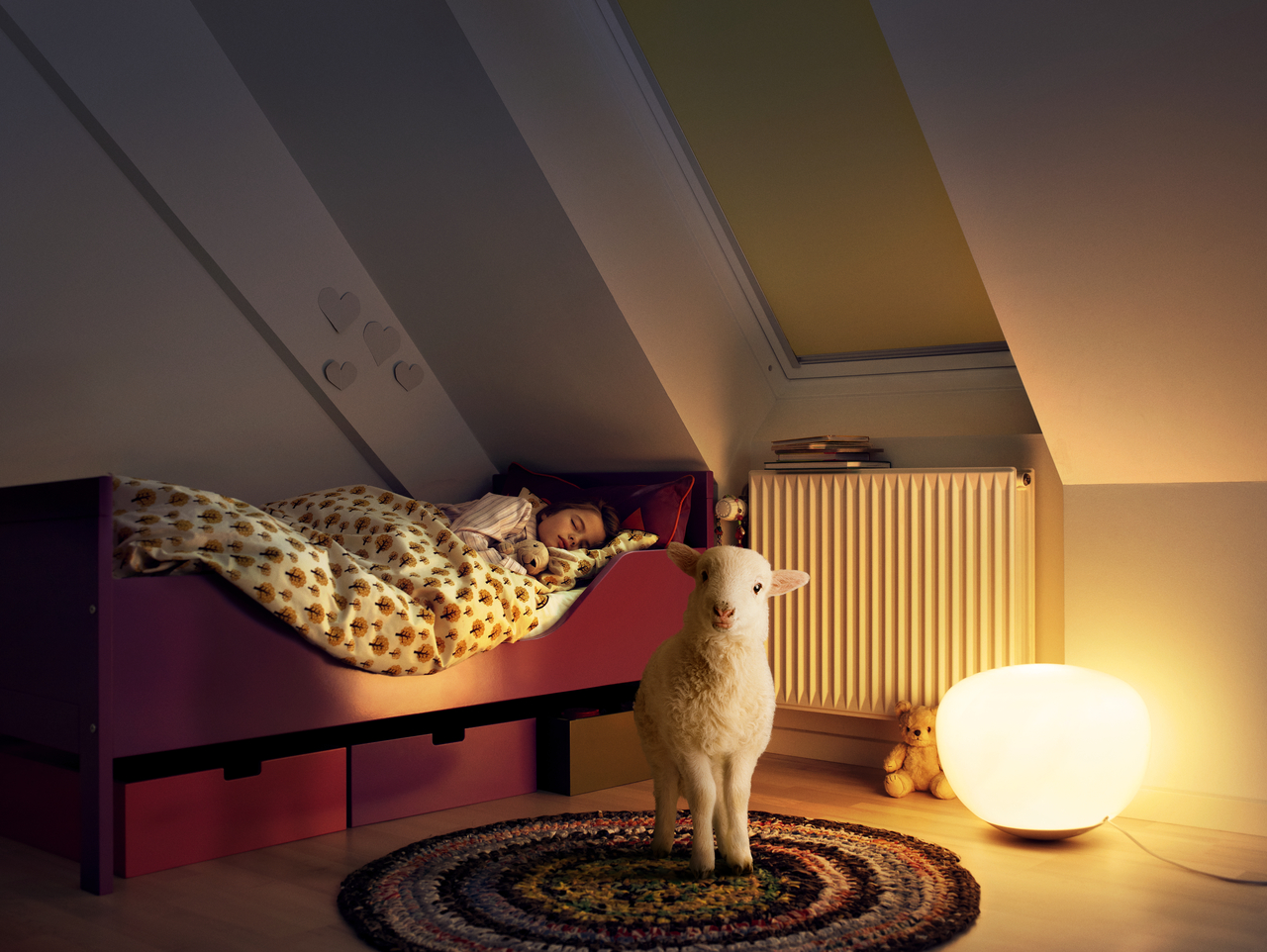 In Healthy Homes Barometer 2018, 39% more people reported having problems related to noise in urban areas as compared with suburban areas. This can have a big impact on sleep quality.
Additionally, with the increase of shift working, more people are needing to sleep during daytime hours, when life is generally more noisy. VELUX offer noise reduction glazing on roof windows to help combat noise pollution so you can get some quality Z's. Learn more on the VELUX website. 
For more information on how VELUX can help you make a healthier home and to read the Healthy Home Barometer report, visit velux.ie.