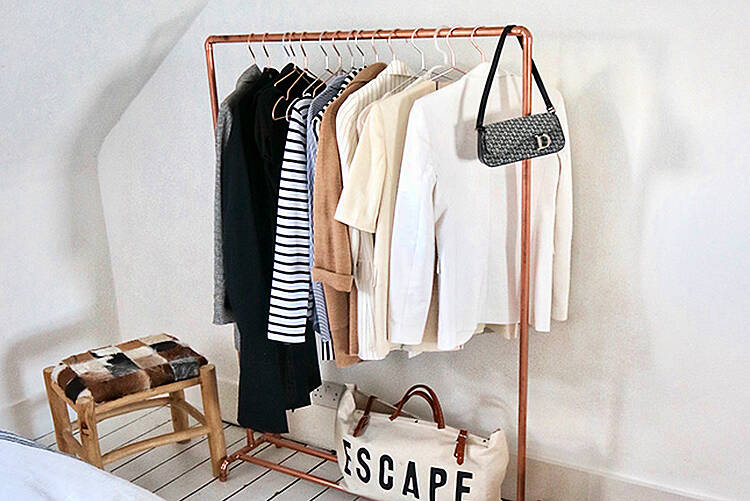 Looking for home design ideas? Nothing beats instagram for up-to-the-beat inspiration at the quick touch of your fingertips. Whether you're doing a whole home renovation or you just want some ideas on updating your space, we asked three Irish 'grammers to give their tips on how they get the best from the app.
Joanne Mooney.
Content creator and crafter @aproudhome  and shop owner at Tiny Things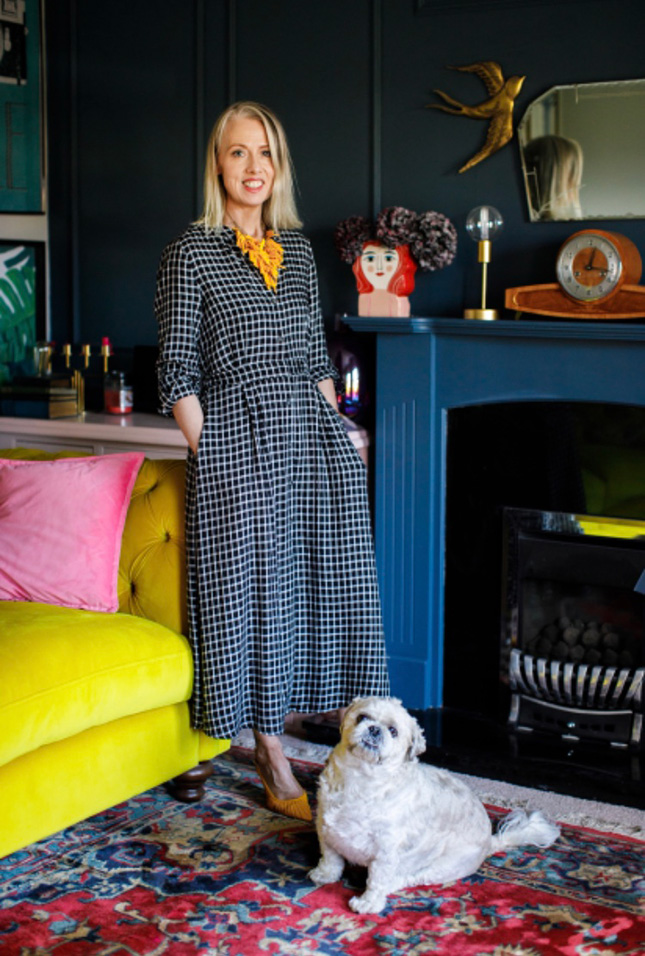 How did you start our on Instagram and who were your first follows? I started out in 2017. I have a small online craft business and when I was sharing photos of my little handmade plaques, followers were always commenting on my house in the background - asking 'did you paint the sideboard?' 'What colour is that?' 'Where did you buy your couch?' I saw that people were interested in seeing my home, so I decided to set up a page solely for interiors. My first followers were customers, then House and Home magazine shared one of my first photos and it kind of snowballed from that. I noticed the UK had a huge interiors Instagram community but there were only a handful of interior Instagram accounts in Ireland. So I guess you could say I saw a gap ;-). Aproudhome was born!
What hashtags did you follow and what do you use now? I started my own hashtag #mygorgeous gaff and got a few other accounts on board. #myhouseandhome is a good hashtag and #myeclecticshack
Most liked post? Definitely my gallery wall on my stairway. I find my yellow velvet couch also gets a lot of love on Instagram too. Also, recent DIYS get a lot of likes. I think followers get sick of looking at the same images on your feed. So when I re-decorate a room it usually gets a lot of likes. Especially if you document the DIY transformation in my stories. The followers are on the journey with me and then the final post is like... TAH DAH !!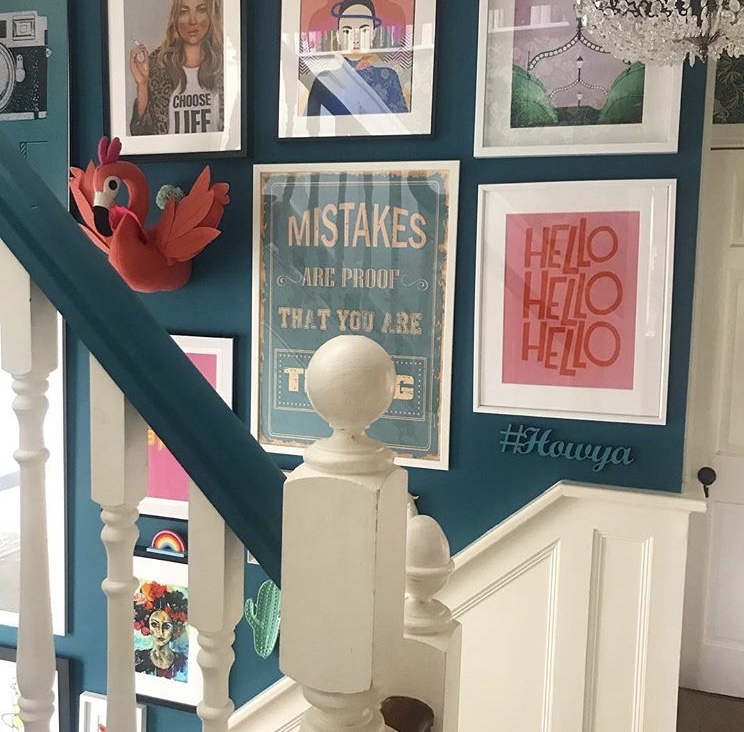 How do you find it an effective tool in your work?  Yes! It has given me a new career. I first built up a good following on my Facebook business page, which I use less and less now but I love Instagram as it's visual and I am very much a visual person. It is such a great platform for business.  I find it a great tool for work.
Any advice on growing your own instagram? Be consistent. Be authentic. Engage with your loyal followers. Enjoy it. To grow your interiors account post good engaging content and post regularly. Take good quality photos. Also change your account to a business account.
Does it feel like competitive at times? I never feel like I am competing on Instagram. I have always been doing my own DIY'S and decorating in my home. I just started to document on Instagram and people like to watch it. If I ever feel like I am trying to keep up with the Jones's I think I wouldn't be on it.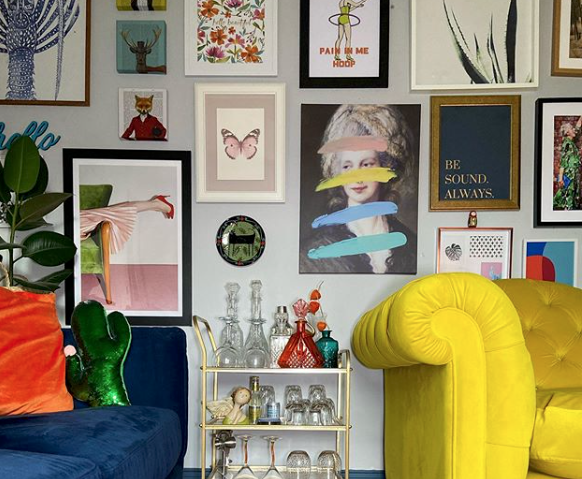 Joanne Hegarty
London based fashion and interiors blogger and stylist, originally from Cork . Her instagram is @thestylistandthewardrobe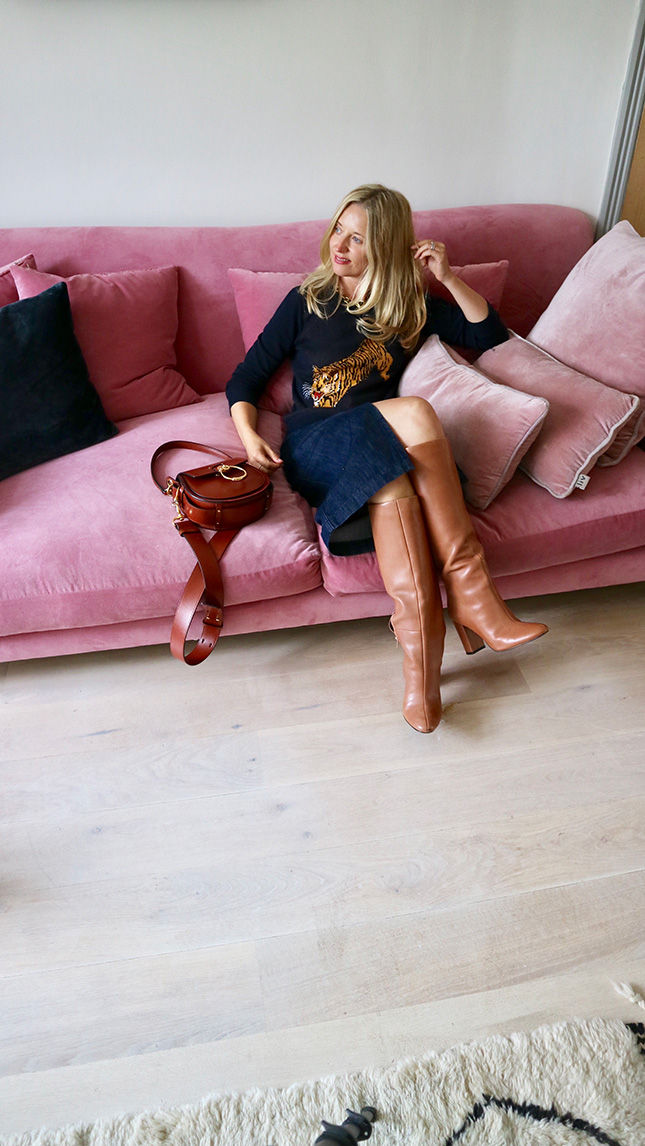 How did you start our on Instagram?
I started  initially as an extension of my blog. I was very influenced by the American bloggers who were miles ahead of the curve before the UK and Ireland  They were the very first to make blogging a real money making industry and career and I began to notice that they used Instagram more than any other app to promote their blog posts. Then about four years ago, Instagram took off in a major way here in London and you had to get on board if you wanted to work with brands and on influencer campaigns. My first follows were @acupofJo, and @jaceyduprie, both who I still follow and enjoy today.
What is your most liked interiors post? In my old house, people really liked my kitchen and there was one shot of my son and I eating croissants on a sunny Saturday morning that was one of my most liked. When  I wore a Rixo leopard dress next to a retro Smeg fridge, that also went down very well with my followers and my pink velvet sofa posts were popular.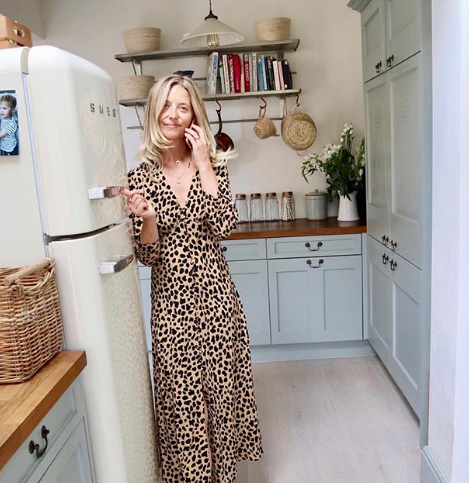 What's the most fun thing that's happened since you've been posting? I've loved all of it really. I love meeting lots of like-minded people on Instagram. It's also allowed me to work with some pretty great interior and fashion brands and I love how it's a way of channeling my creative side. I have been to some lovely events hosted by different people and have been featured in some interior magazines which was such an honour. It's very difficult to switch off from and actually have a complete real day off but that's the only downside I think.
Any advice on using the app for house inspiration or if you are in the business and want to grow your own interiors insta? In terms of using it for house inspiration, I would advise concentrating on those that reflect your own tastes in a broad sense. It's a very saturated market now and the choice of inspirations can be a little overwhelming. Be consistent with your posts - posting one image every day is a good idea to help you grow. Nice images and connecting with your followers is also a good idea too. Just go for it and see what happens - you'll certainly learn more that hands on way rather than watching from the side-lines. Also pre-planning a few of your posts always helps too. You can even pre-schedule through the Creator App on Facebook now which is a very useful tool.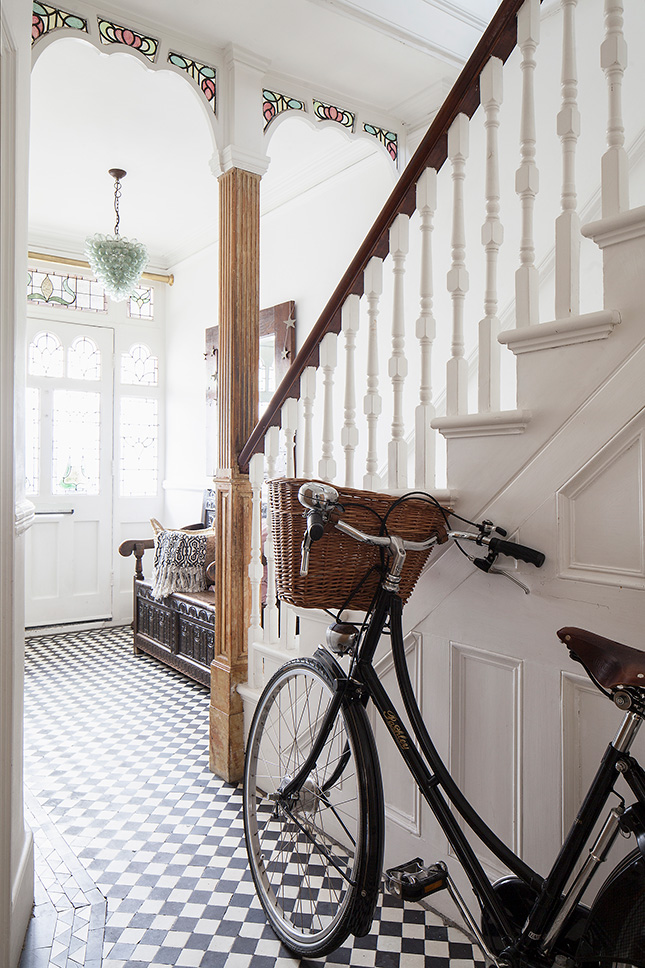 Jen Connell
Interiors instagrammer and digital designer. Follow @jen_connell_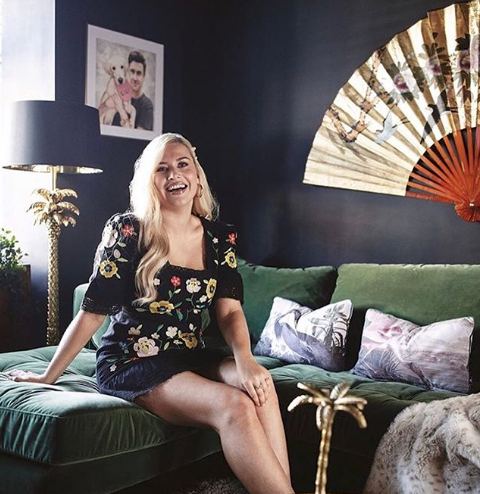 How did you start out on Instagram and who were your first follows? I started posting shortly after I purchased my first home. I'd always dreamed of having a space I would have the freedom to get creative. The first thing we did when we moved in was paint the sitting room black, ceiling and all. I was excited to share my journey. My first favourite interior accounts to follow were @comedowntothewoods  @cowboykate @abigailahern @thepinkhouse and @jazzierere.
What is your most liked post?  The most popular interior-related post was my announcement that I was writing an interiors column for House and Home magazine.
Is there a particular shot of room set up that works every time? I find that styled shots of my green velvet sofa in my dark living room or my pink bed are always popular. I take the photo from a low angle and tweak the brightness, contrast and saturation to make it look more polished.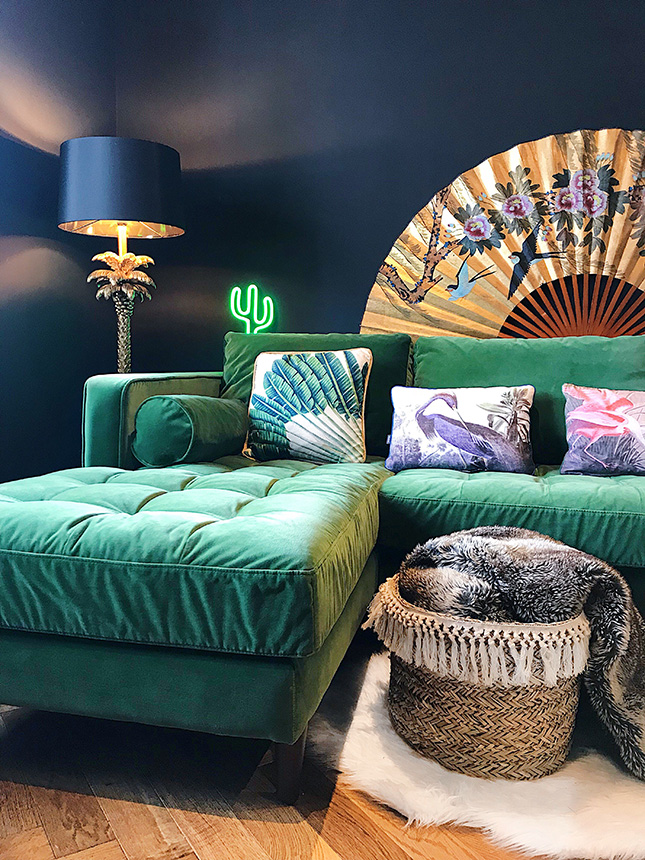 Has it changed over the years you've been posting? I've been posting for a relatively short period of time so I'm still finding my way. I like to share inspirational photos which are often very popular but I want to share more images of my own home as jobs are being completed and I feel the rooms become insta-worthy!
How do you find it an effective tool in your work? It's incredibly good for networking. I've received lots of work and opportunities through it. My favourite aspect is the community as I've met so many wonderful, like-minded people.
Any advice on using the app for house inspiration?  I always save images I love in the saved area so I can refer back to them later. I also use pinterest for this as I can save by room and project. The best advice I can give if you want to grow your interiors Instagram would be to engage with the community and enjoy posting. Its what it's all about! After that, it's important to be authentic, unique and if you have the time - consistent.
For ideas on who to follow on instagram you might want to read all about our winners from our inaugural Interior Influence Awards here . Happy scrolling, folks!