When the first of the now 16 Iconic Offices opened in 2013, nobody could've predicted that our concept of the workplace would change so drastically. Because of the COVID-19 pandemic, many of us have spent the past year and a half working from home. Some have hated it and found their homes entirely unsuitable for work. Others have loved being out of the traditional- and in many cases, bland- offices.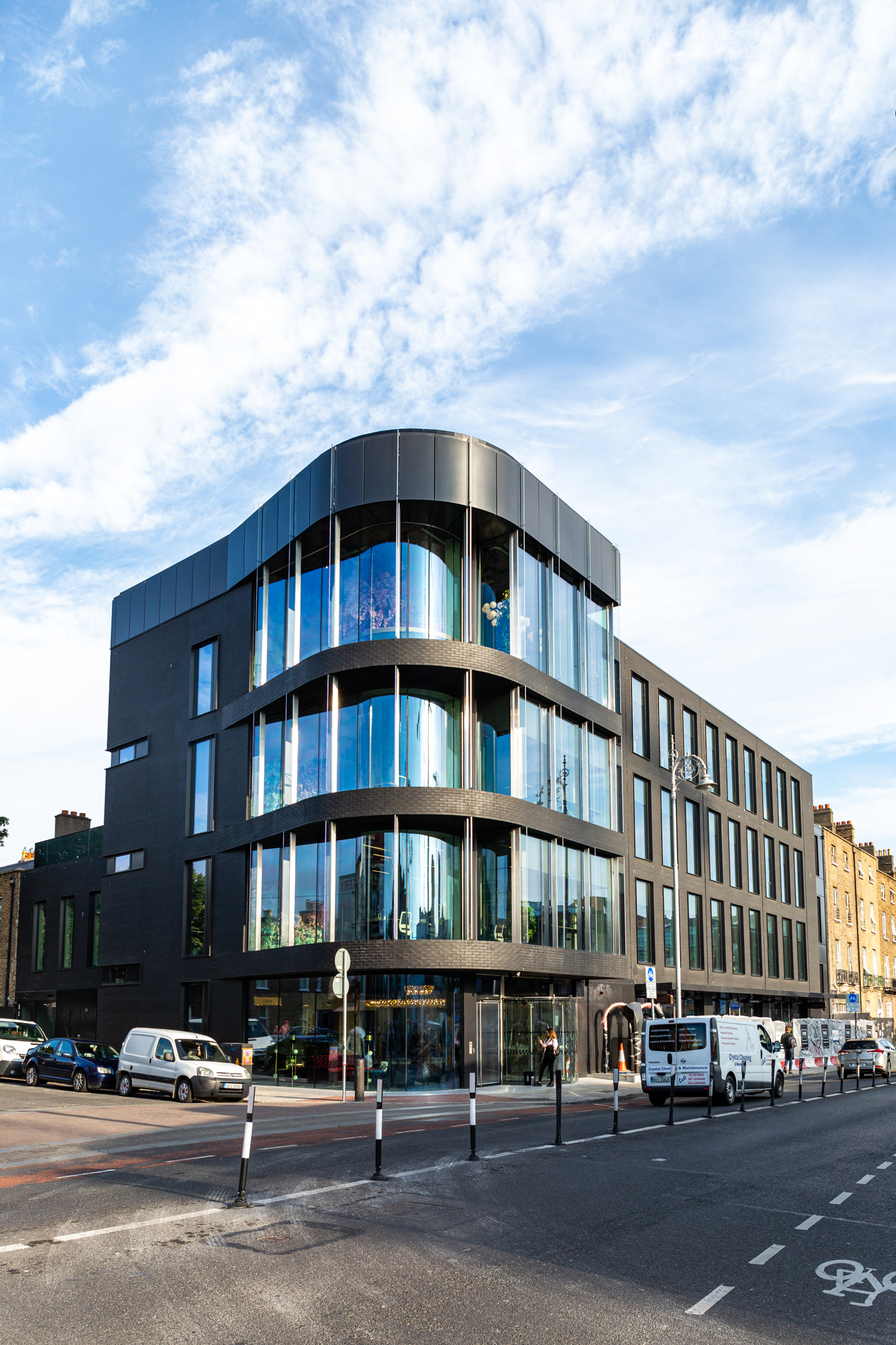 Some of us are looking forward to getting back to a workspace that allows us to safely mingle with others. Some love the privacy of working in our own space. Many want a mix of the two. And now that we've had a taste of flexible working, it's going to be difficult to go back.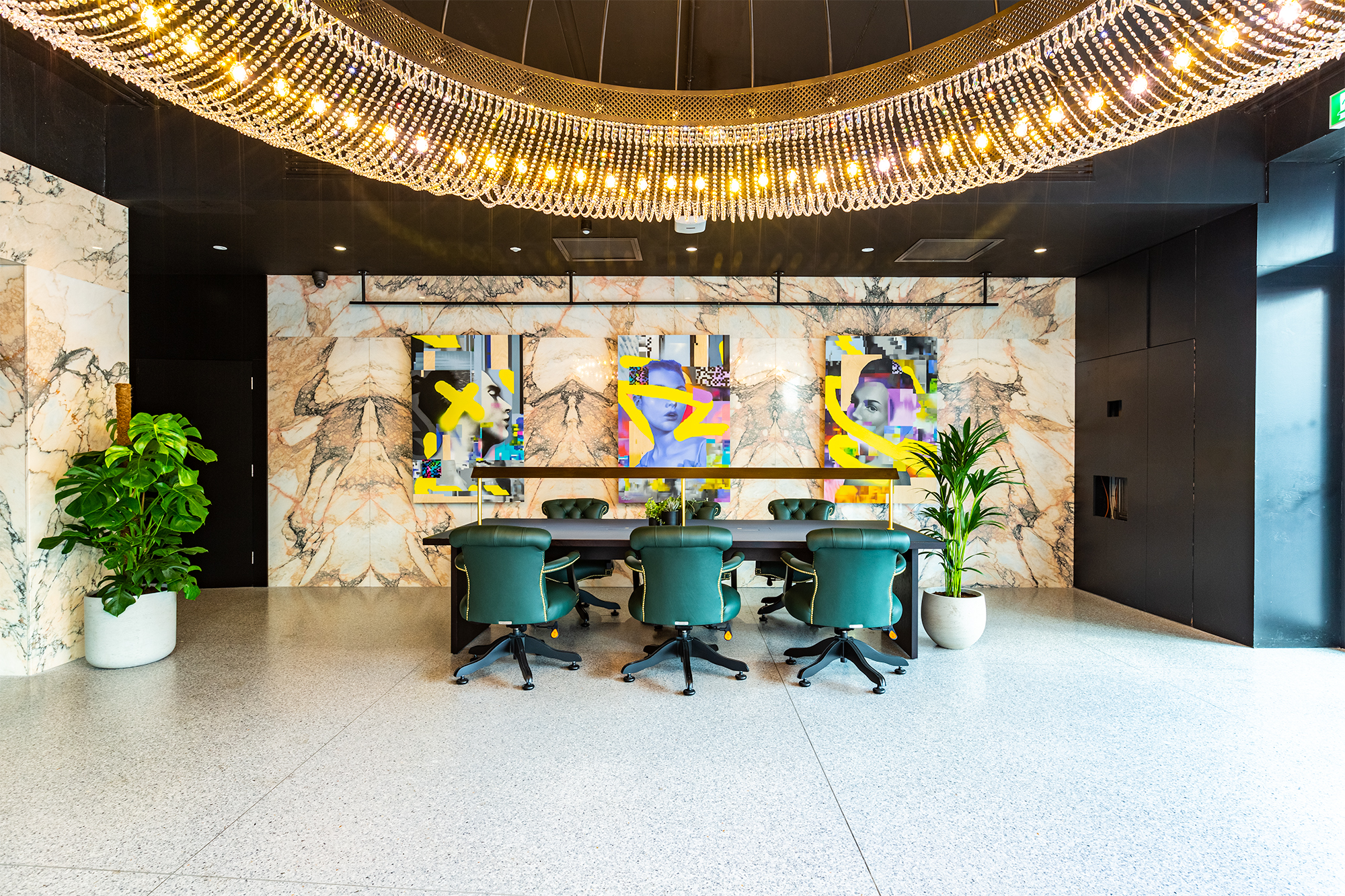 Employers seem to be well aware of this, and their previous concerns regarding staff losing their focus and productivity, along with the need for in-person meetings have lessened. It turns out, some of us work better when we're physically separated from our workmates (or work
not so much-
mates, as the case may be!). And what is no surprise is that we all work better when we're comfortable and feeling inspired and safe.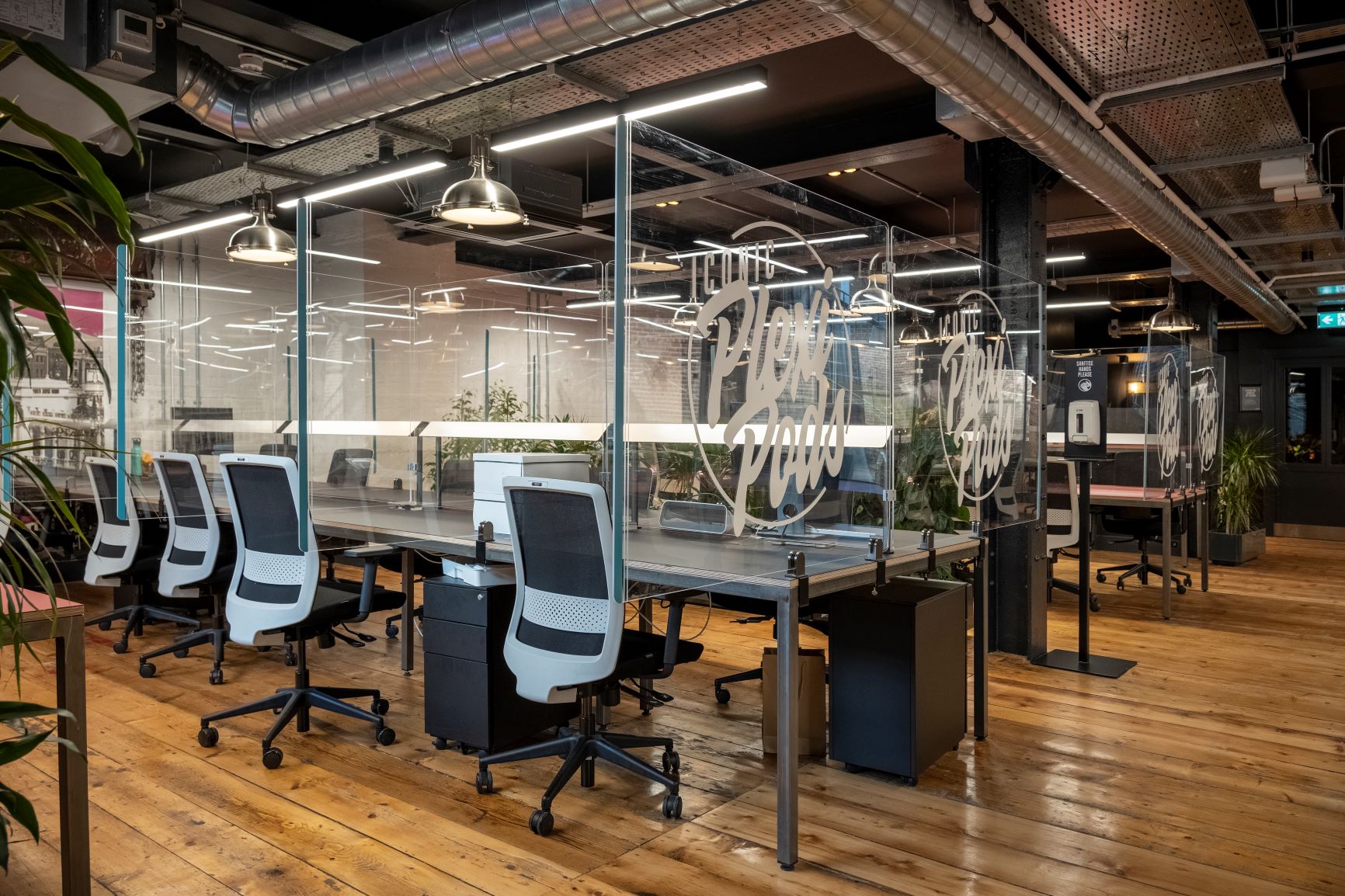 Coworking Plexi-Pods at Iconic Offices, The Masonry
Aside from employers now reconsidering the value in a permanent office for their entire team, another huge consideration is the practicality and cost of COVID-proofing the office. Desk dividers, signage and hygiene products add up. Spacing everyone out and arranging staff rotation is a hassle many people don't want to deal with... but somebody has to.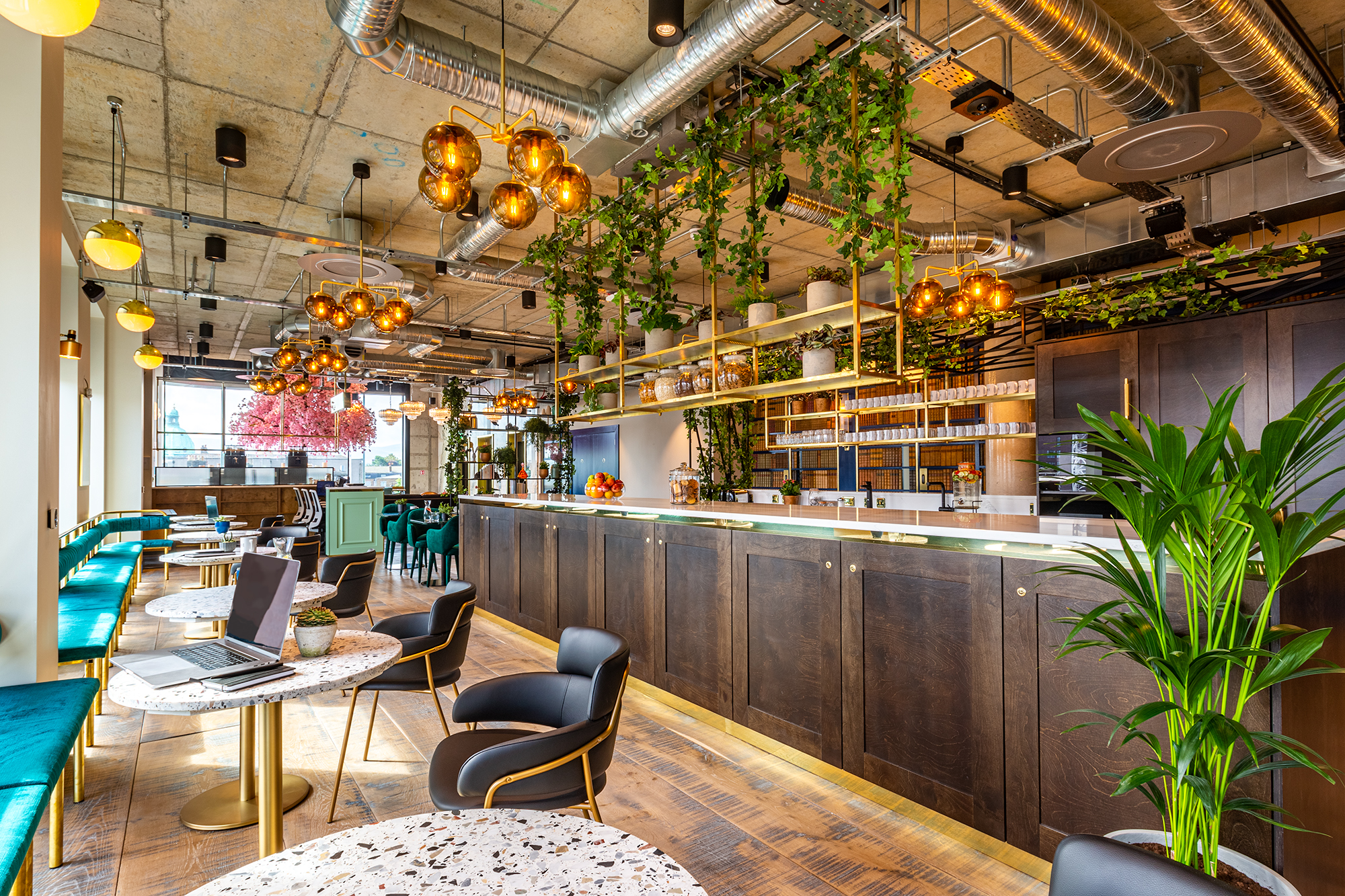 The solution, it would seem, is a flexible co-working space. For hosts like Iconic Offices to take care of all the COVID-safety protocol would come as a massive weight off our fed-up minds. Temperature-sensing cameras, sanitisation stations, and a socially-distanced layout have been installed in each of Iconic Offices' 16 Dublin locations. And as you can see from our look at their Masonry and Lennox Building branches, the safety precautions they've taken aren't the only enticing factors.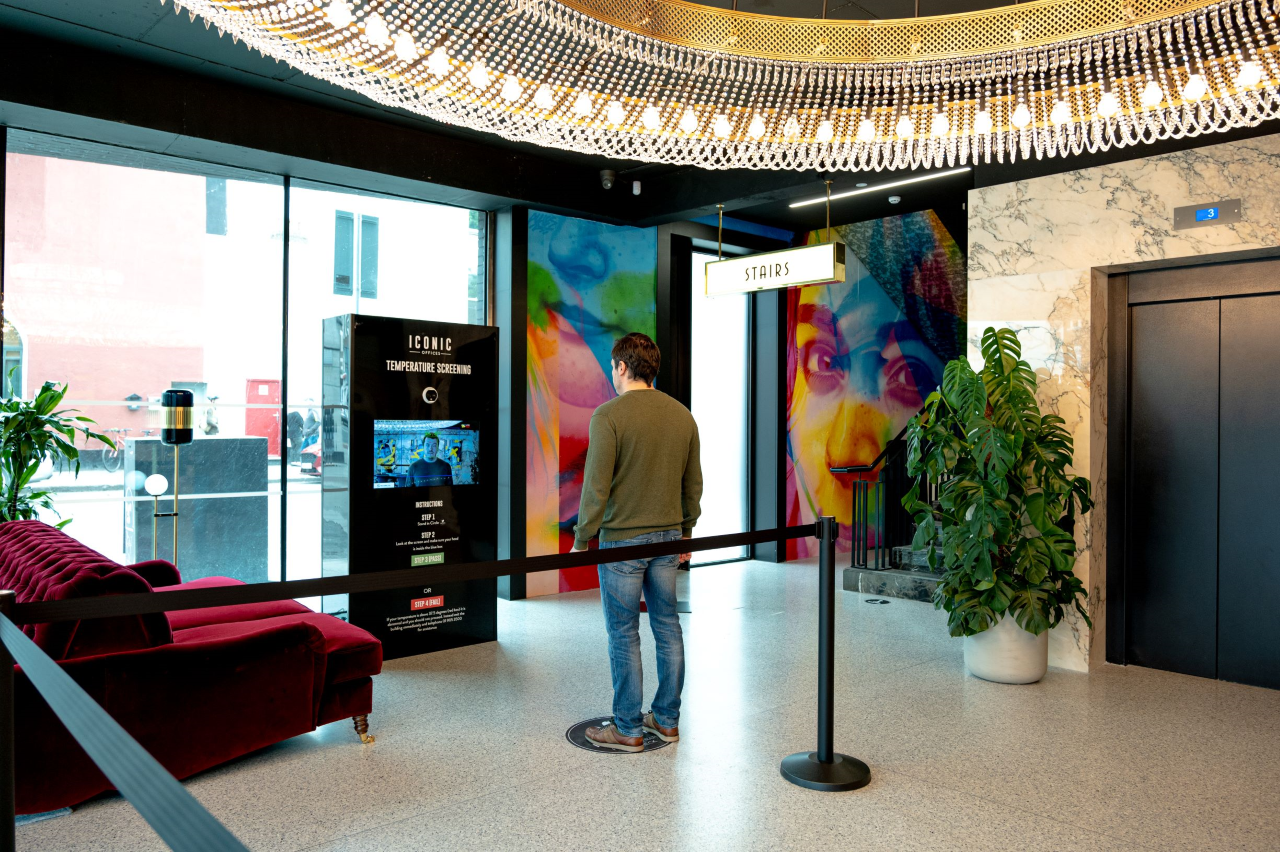 Temperature scanners at The Lennox Building
Not only that, but The Lennox Building was the first flexible workspace in Ireland registered to pursue WELL Certification under WELL v2, placing the wellbeing and productivity of their members at the heart of the design.
"As a company, we are consistently looking to improve and excel our offering and The Lennox Building allowed us to do this. It is a goal of the business to continually challenge the way people work, providing an offering to the market that is both best in class in terms of design and service," the Iconic team tell us.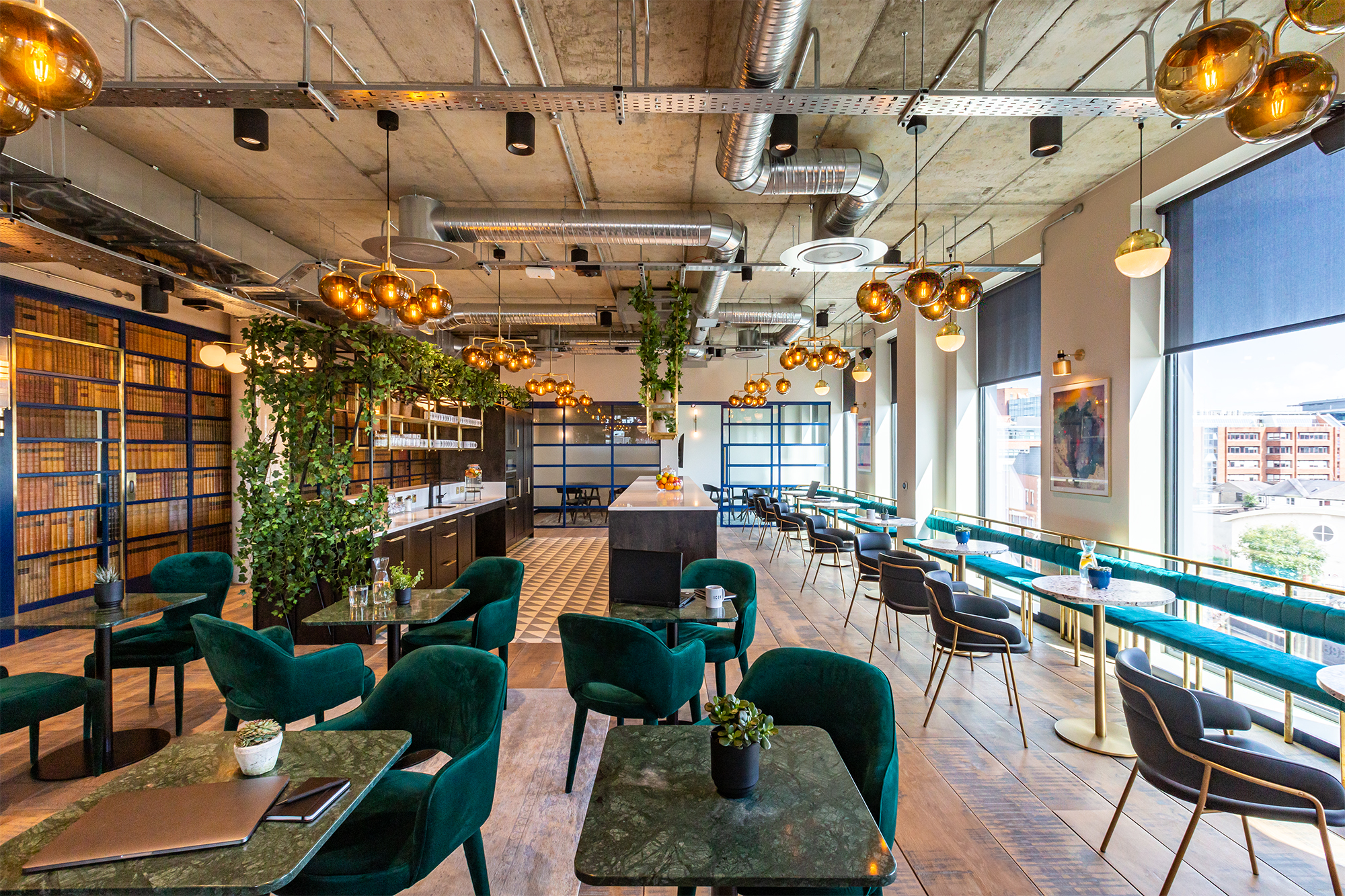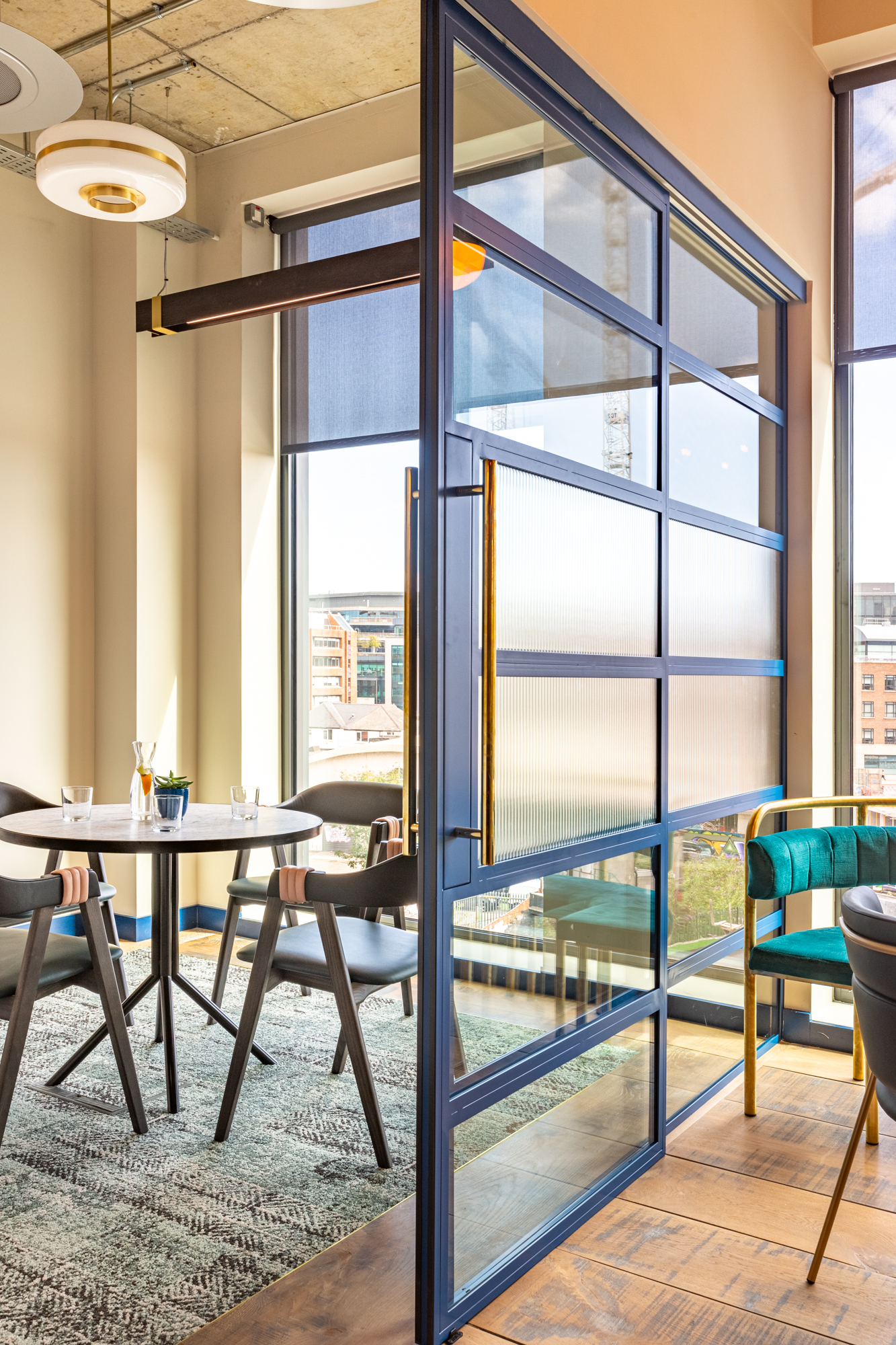 What drew companies and self-employed folks alike to Iconic Offices was their design-led buildings and hotel-quality comfort. Take The Lennox Building for example, among the many whimsical design features in this workspace is a 5 metre cherry blossom tree, which was constructed using a real restored tree base and handmade paper flowers and acts as the focal point in the building. This reaches up to custom designed chandeliers which, along with floor-to-ceiling glass windows overlooking the city, create a light and cheerful ambiance to welcome you and your team.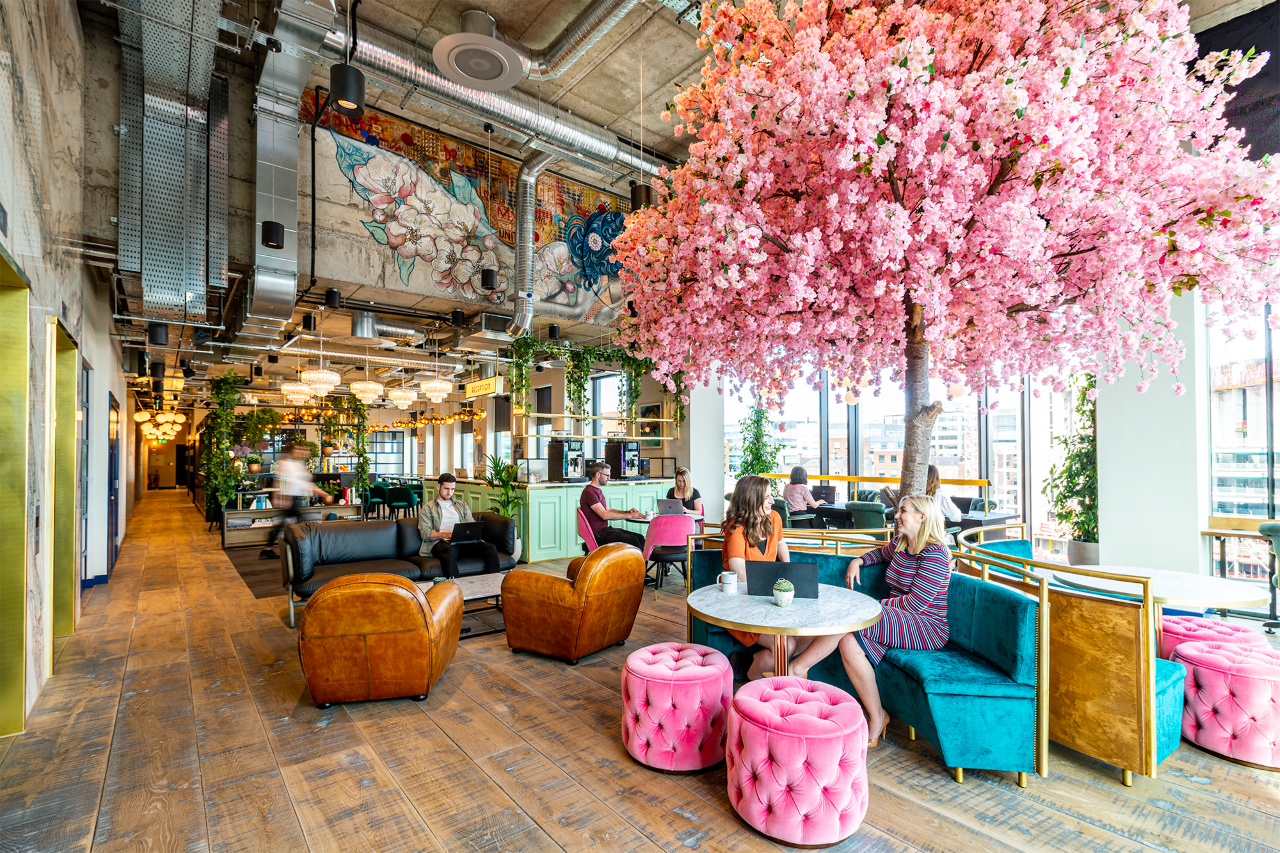 "The Lennox Building offered design opportunities in abundance and we worked to harness critical elements to create an interior that was eclectic, striking, glamorous and a one-of-a-kind experience."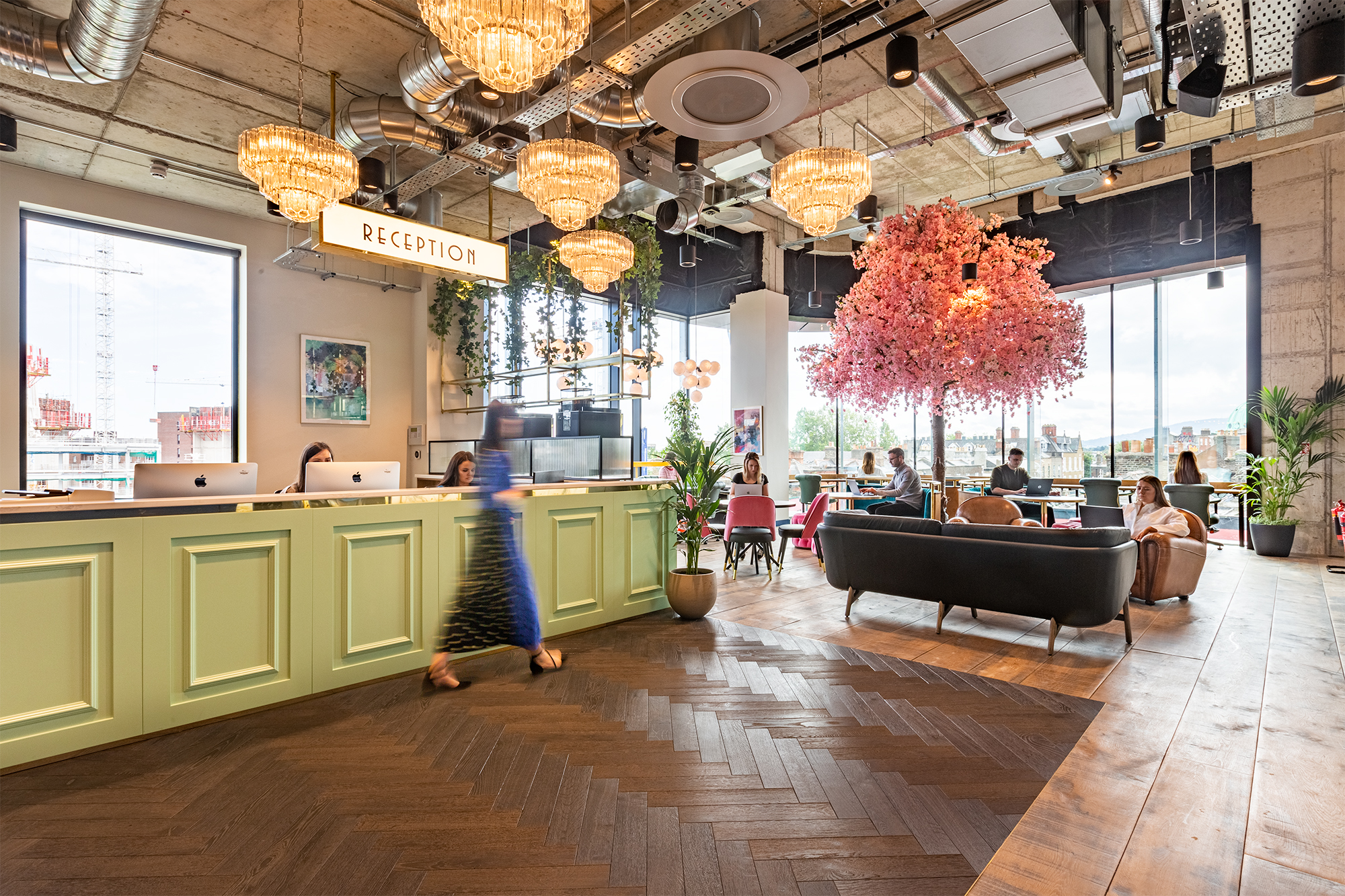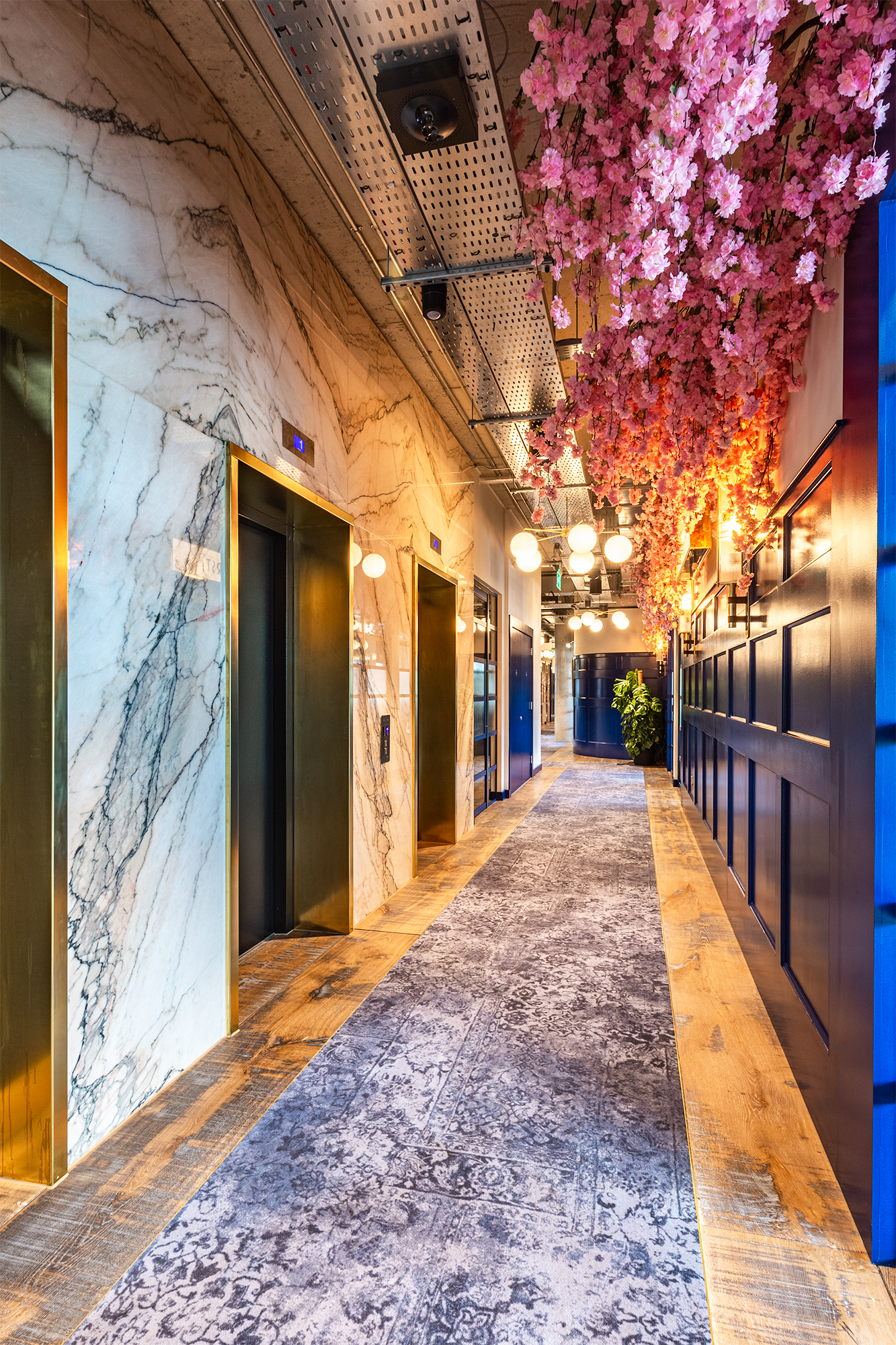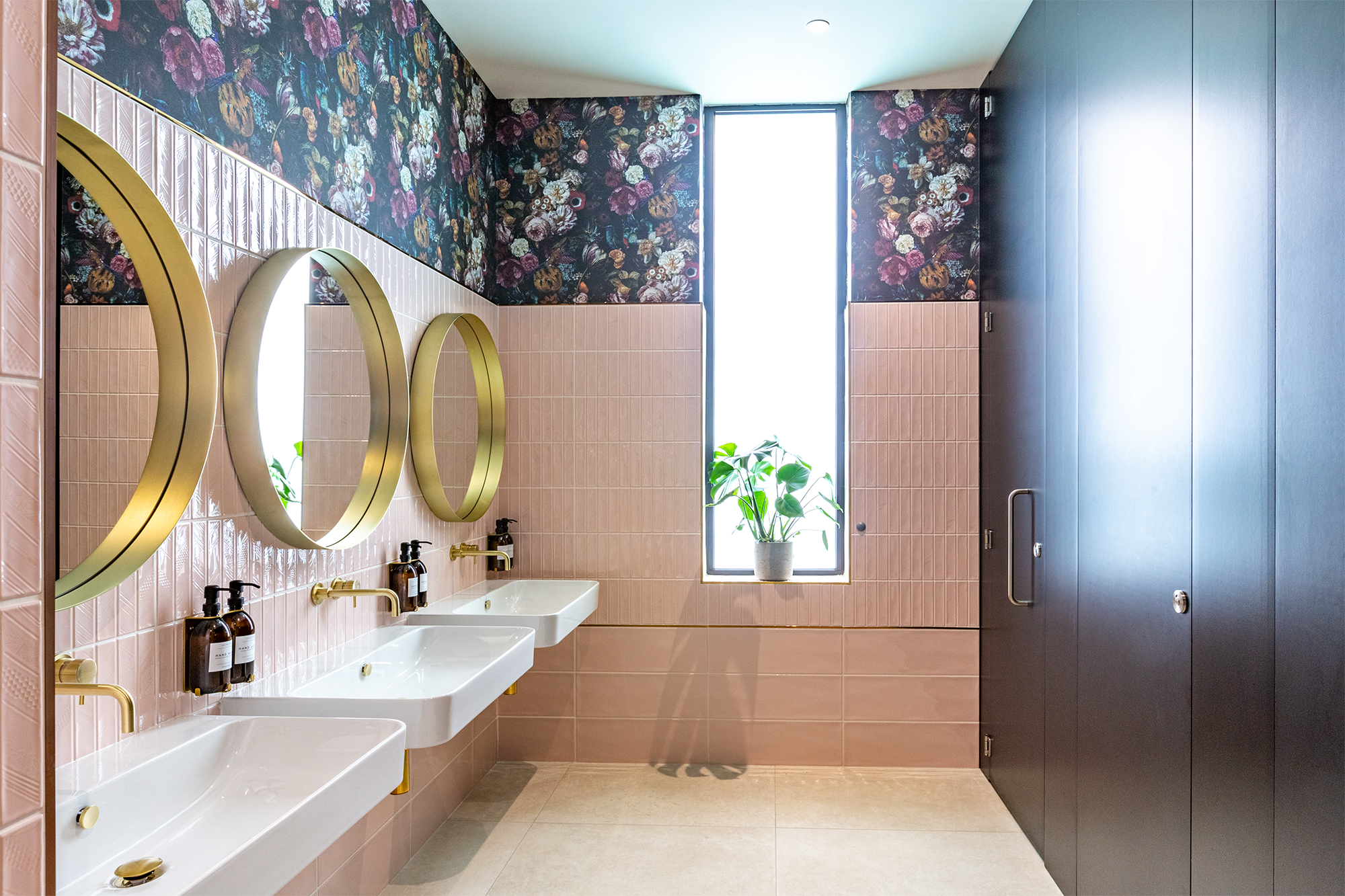 Then on the other hand, we have the likes of 
The Masonry
 in Dublin 8. As you can see from this location I
conic Offices' in-house design team have masterfully renovated this historic building to suit the needs of Dublin's business professionals.
The Masonry is one of Dublin city's largest Edwardian properties and is situated a stone's throw from the equally iconic (pardon the pun!) Guinness factory. 40,000 square feet of Edwardian office space interconnects to 30,000 square feet of brick and beam restored warehouse. Spanning 70,000 square feet over six floors, The Masonry is one of the few and rare repurposed warehouses in Dublin city.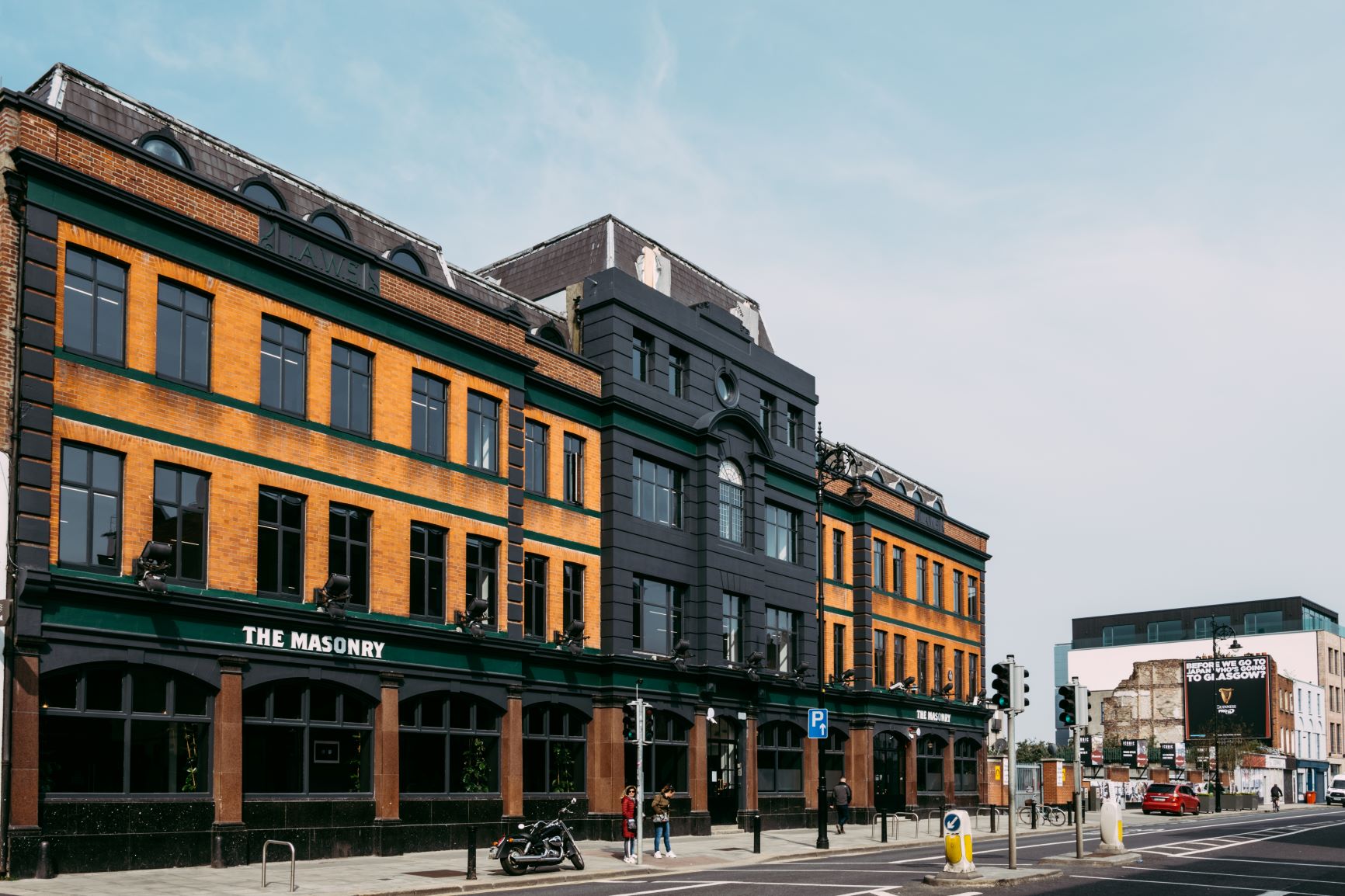 "The building itself is one of the few remaining warehouses in Dublin city originating from the early 1800s, combined with an architectural variance to the front, rebuilt in the 1900s. The key focus in the delivery of this property was to modernise the space while highlighting and honouring the heritage features of the building," the Iconic Offices team tell us.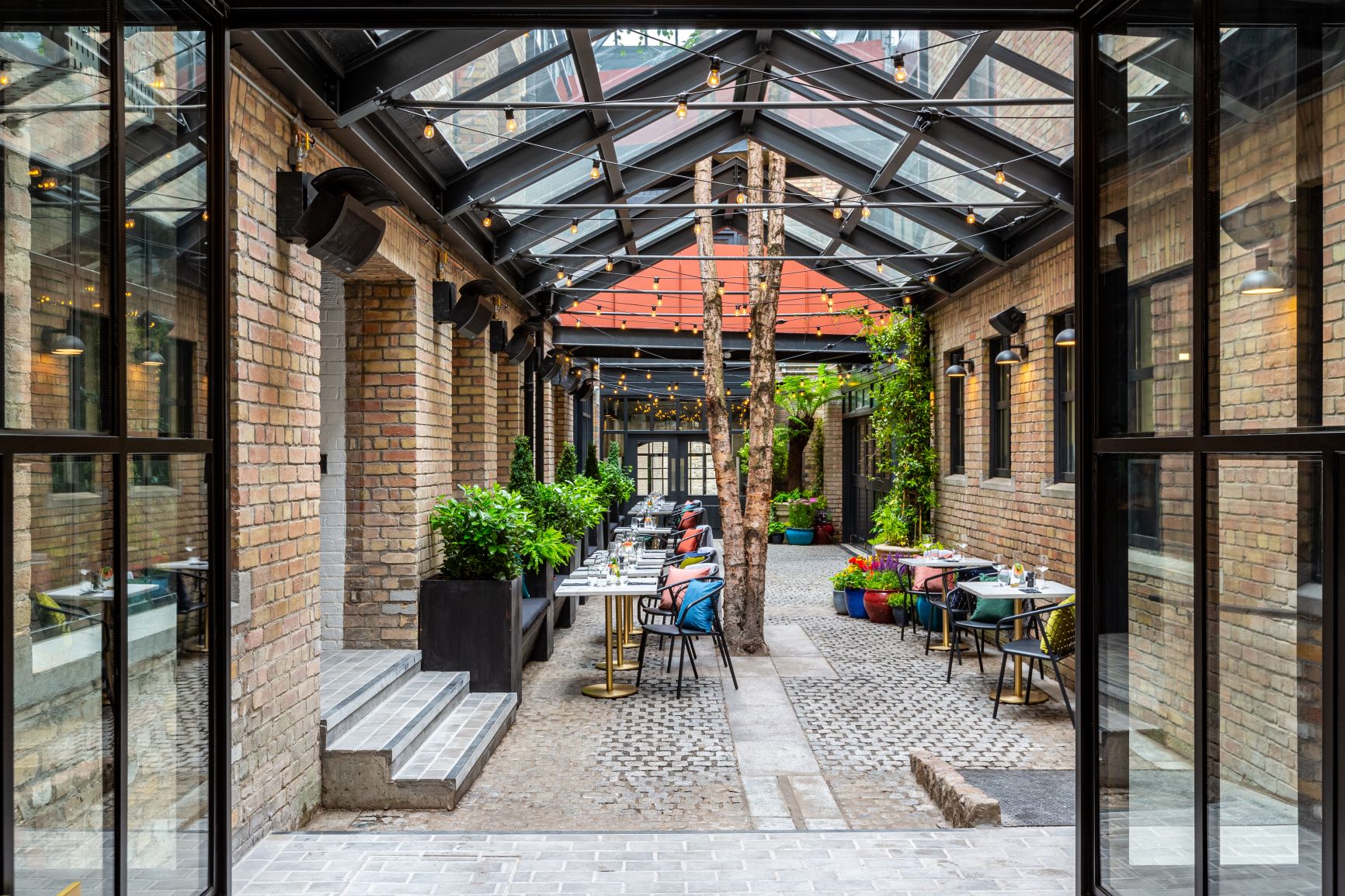 The main courtyard of The Masonry was originally an extension of the street outside, where horse and cart would come to collect bags of seed. Its cobblestone detail and red brick walls with original loading hatch doors were striking. A tree planted over 100 years ago takes centre stage, in the middle of the courtyard – all were retained during refurbishment. Where better to sit and enjoy your elevenses?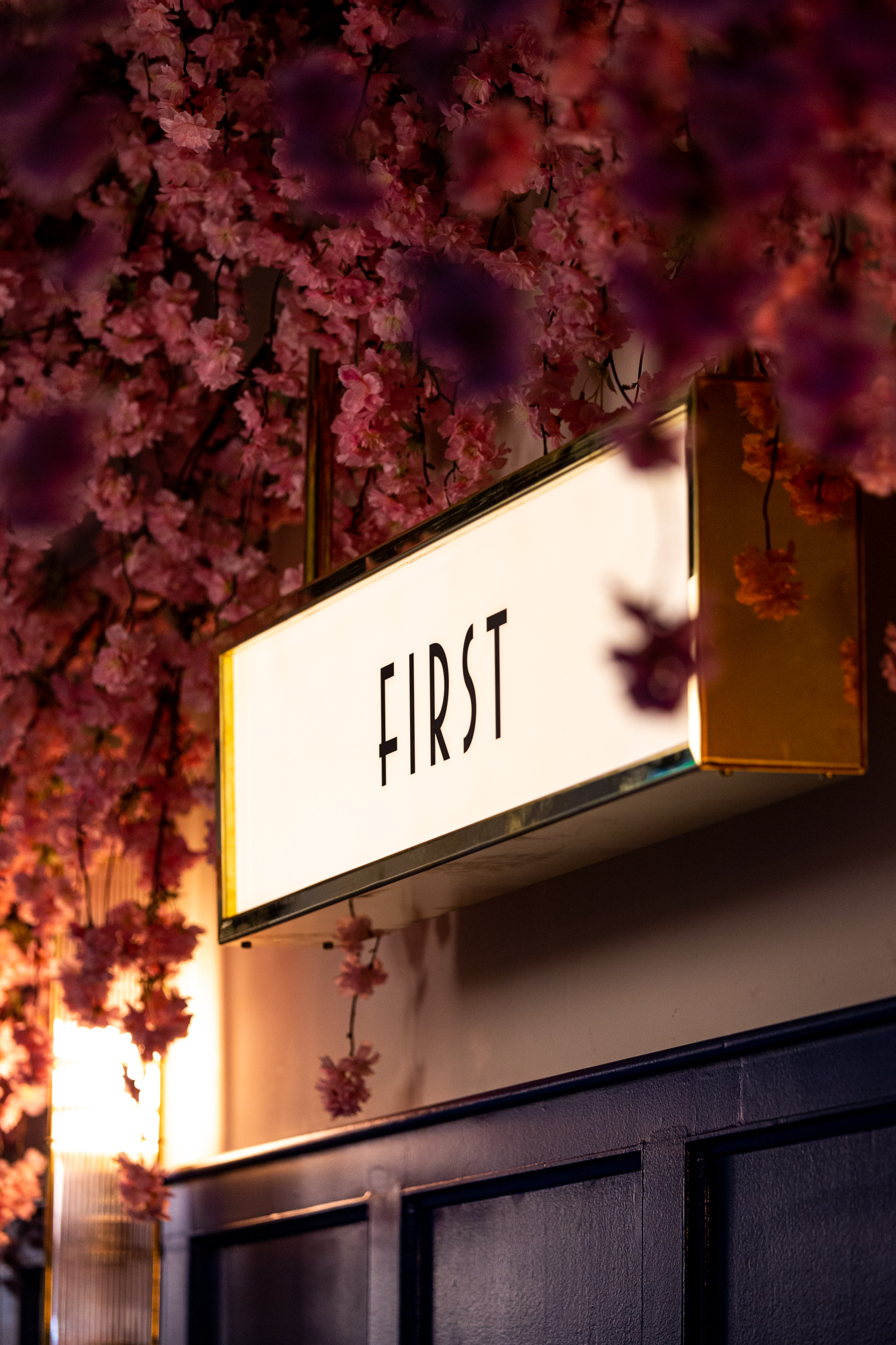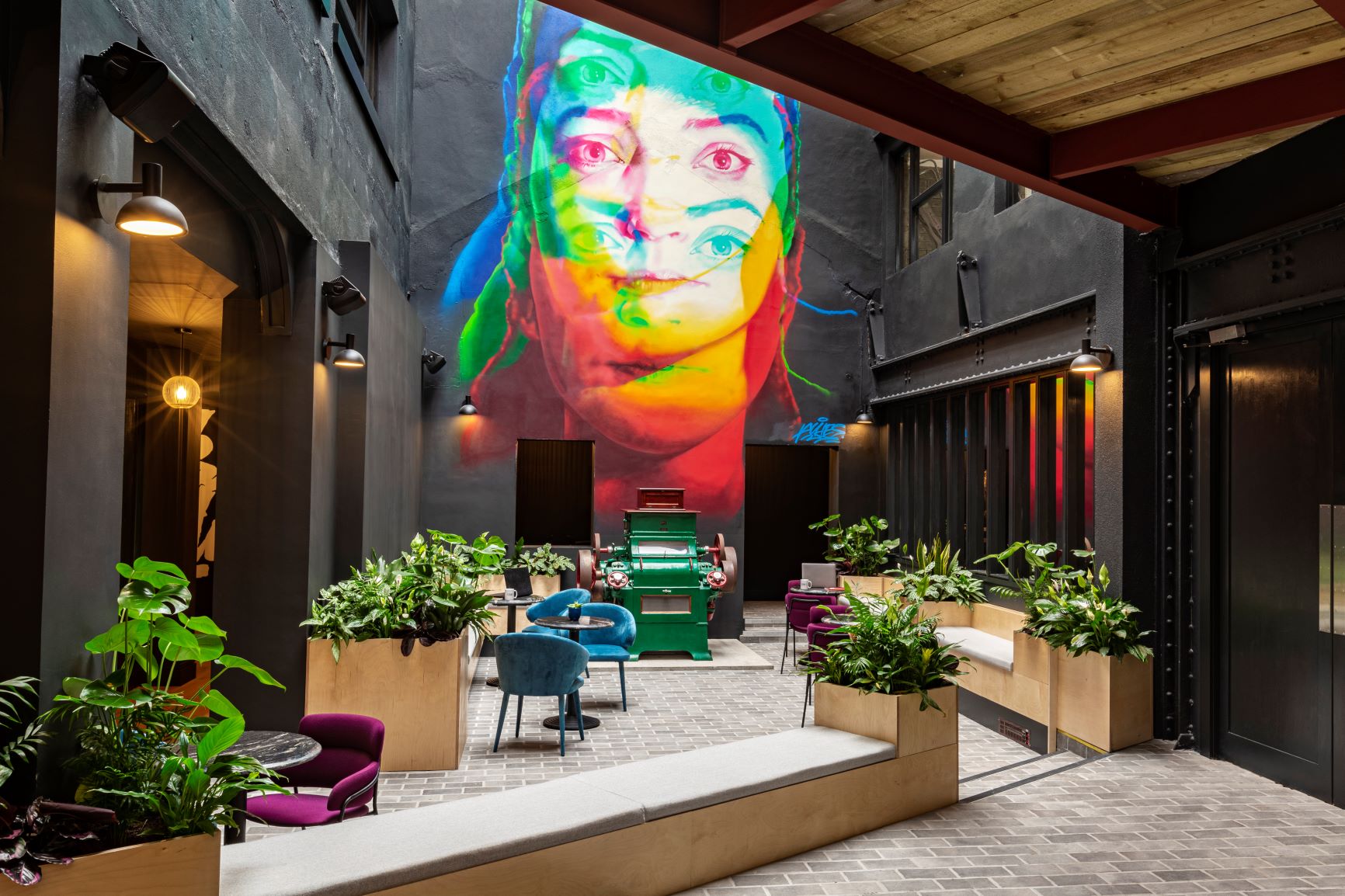 Internal courtyard at The Masonry, Artwork by Aches
"Our design approach for The Masonry focused on the importance of embracing and exposing the existing building aesthetic, retaining materials and historical worth as much as possible. The unique character of the building is accented throughout by means of new local artwork, bringing an element of playfulness to the design," The Iconic Design Team explains.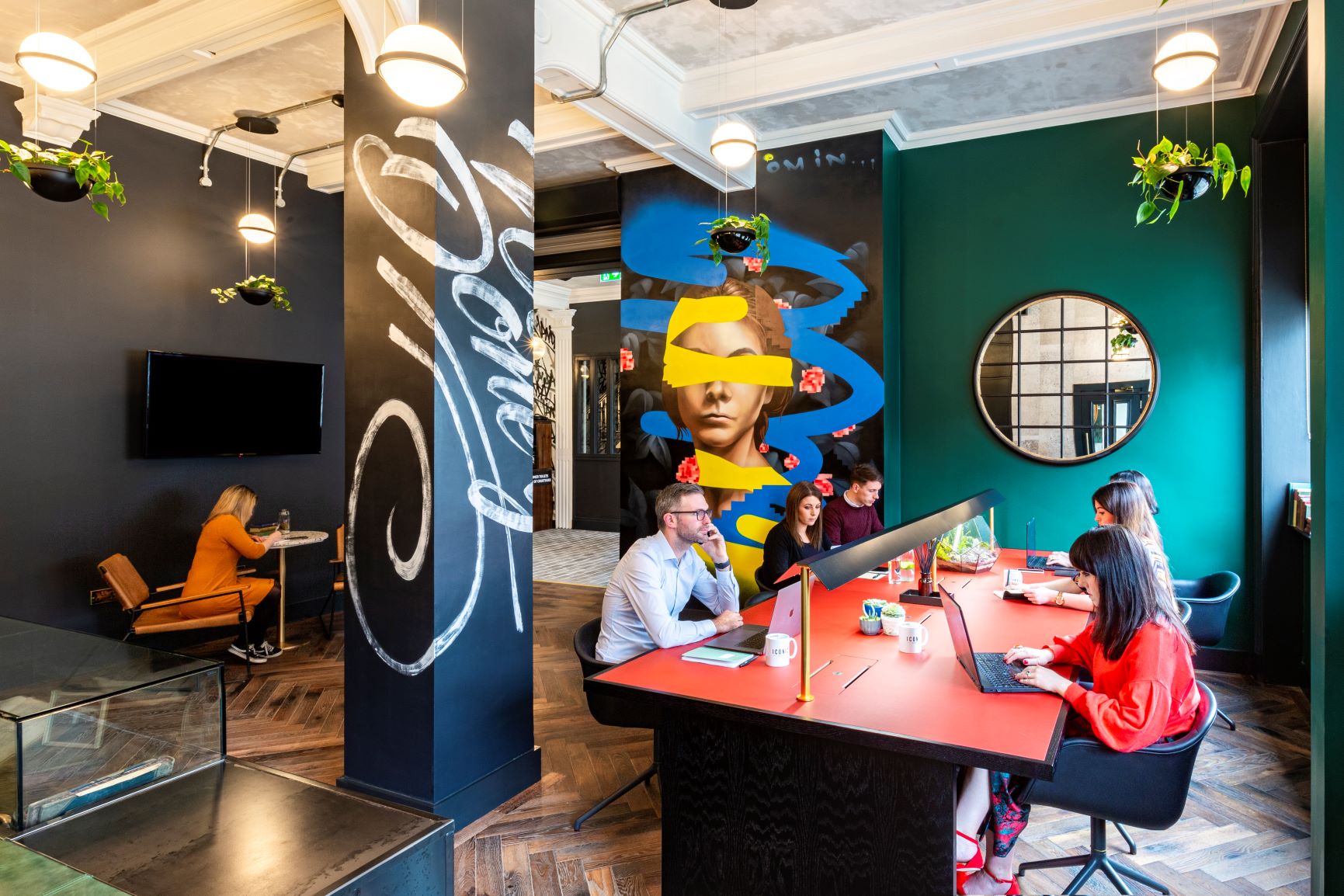 "Design details in areas such as reception take inspiration from the era when 151-156 Thomas Street front was constructed. 1930s style timber panelling, distressed antique mirrors and marble countertops were chosen to compliment a deeply rich colour palette with brass accents," the team tell us.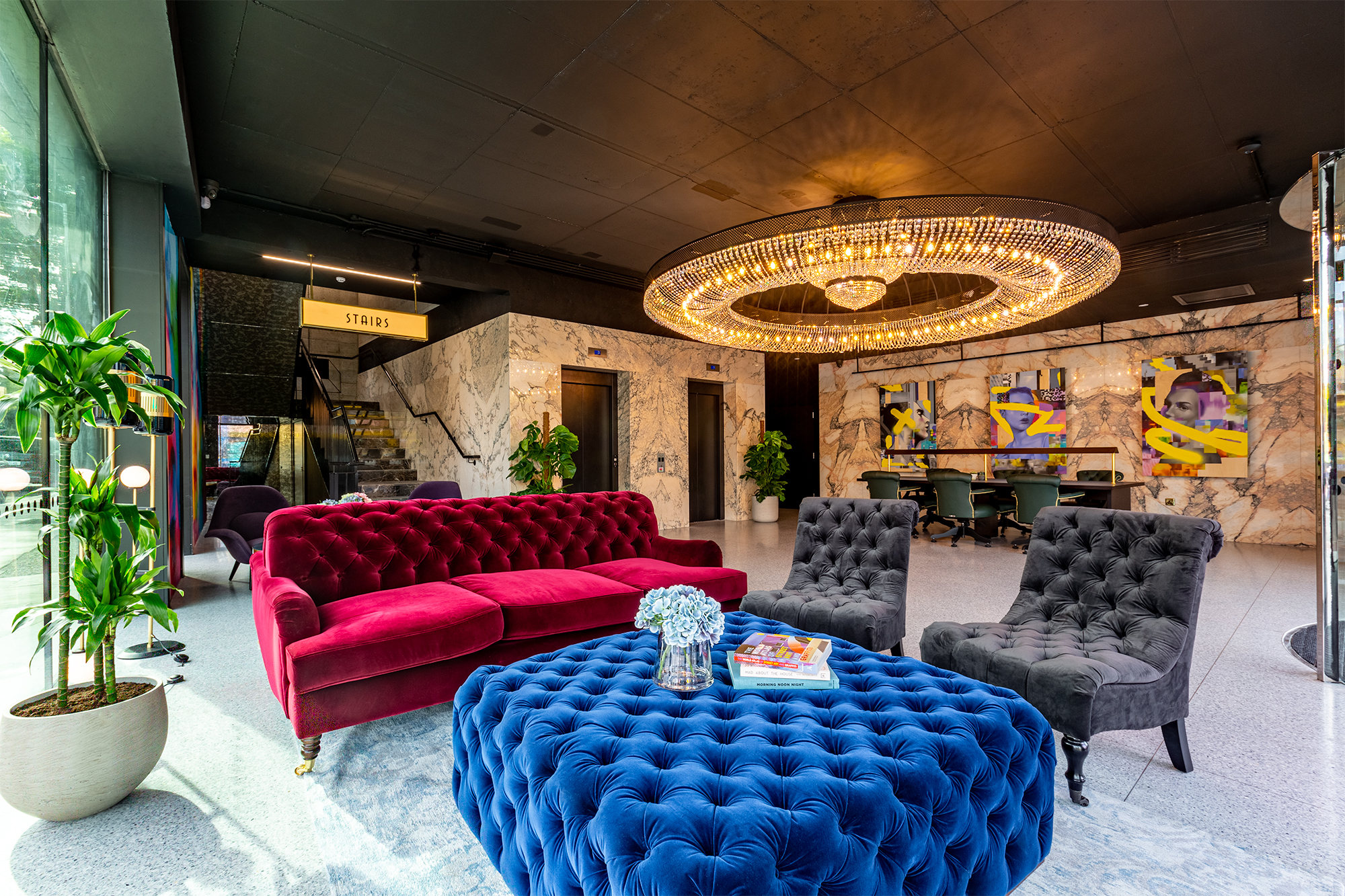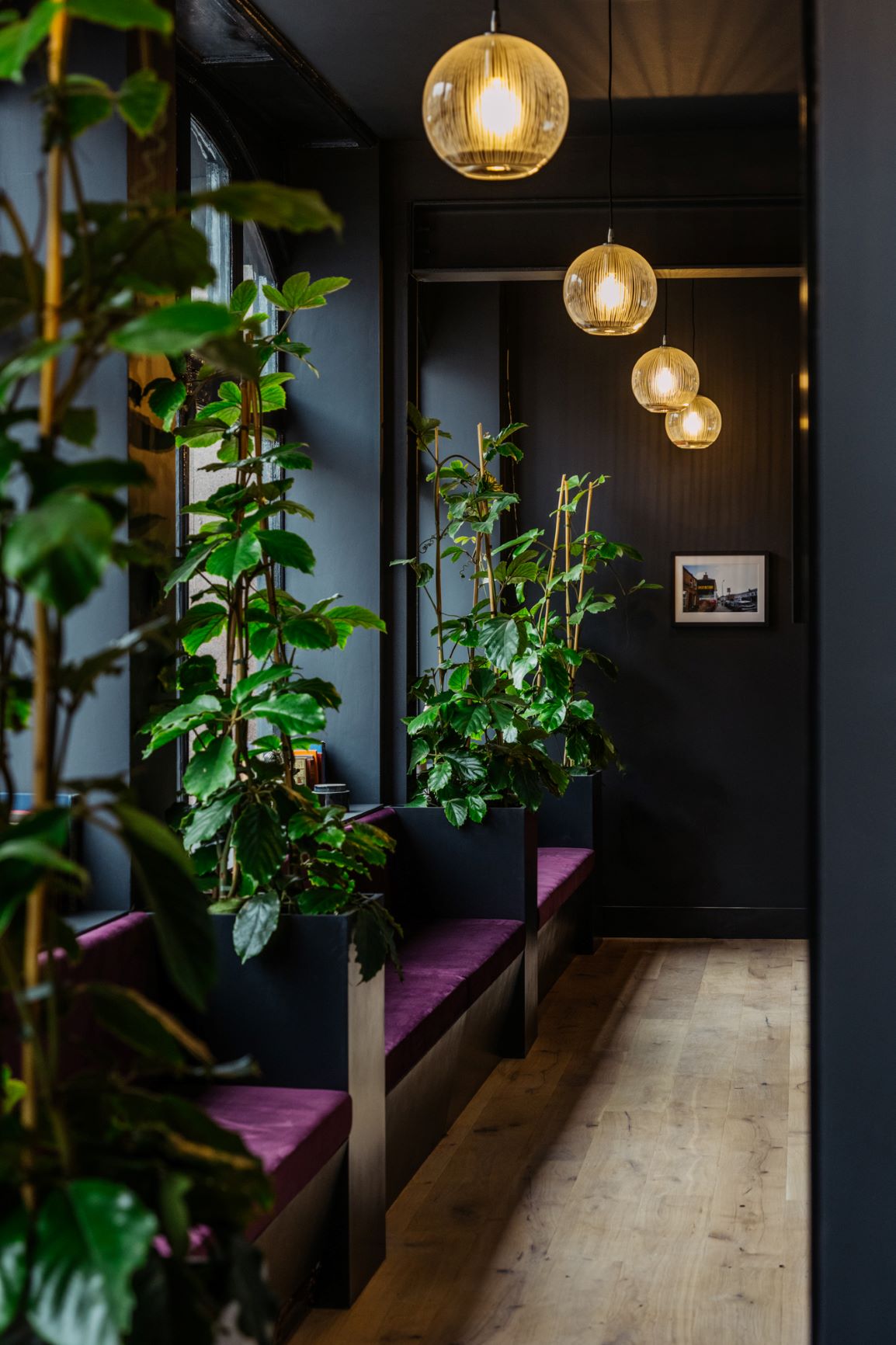 "Modernisation through design was then cohesively considered so we could execute the style we are known for as a brand, bringing together a combination of old and new, creating an eclectic and unique one of a kind space," the team continues.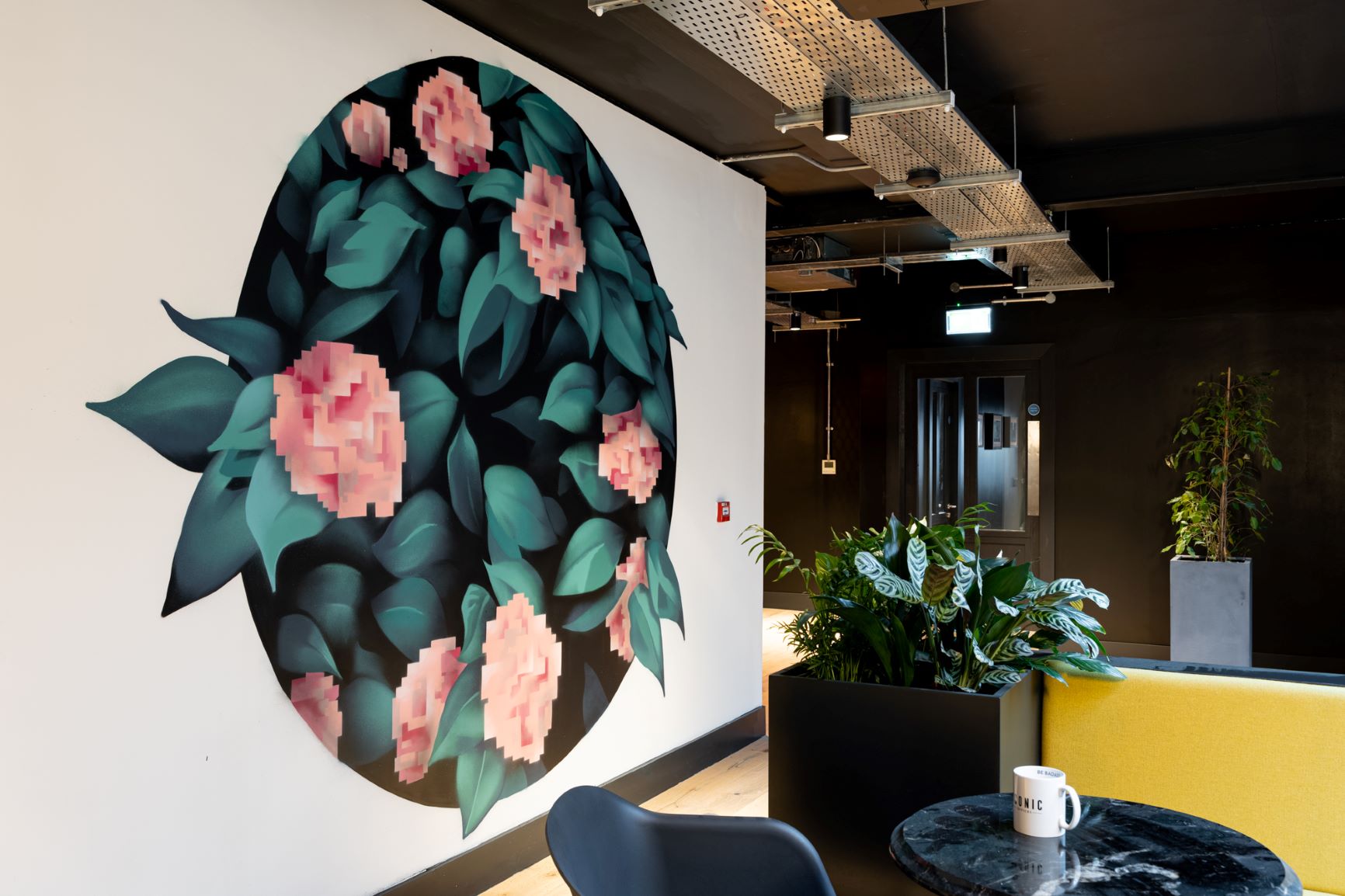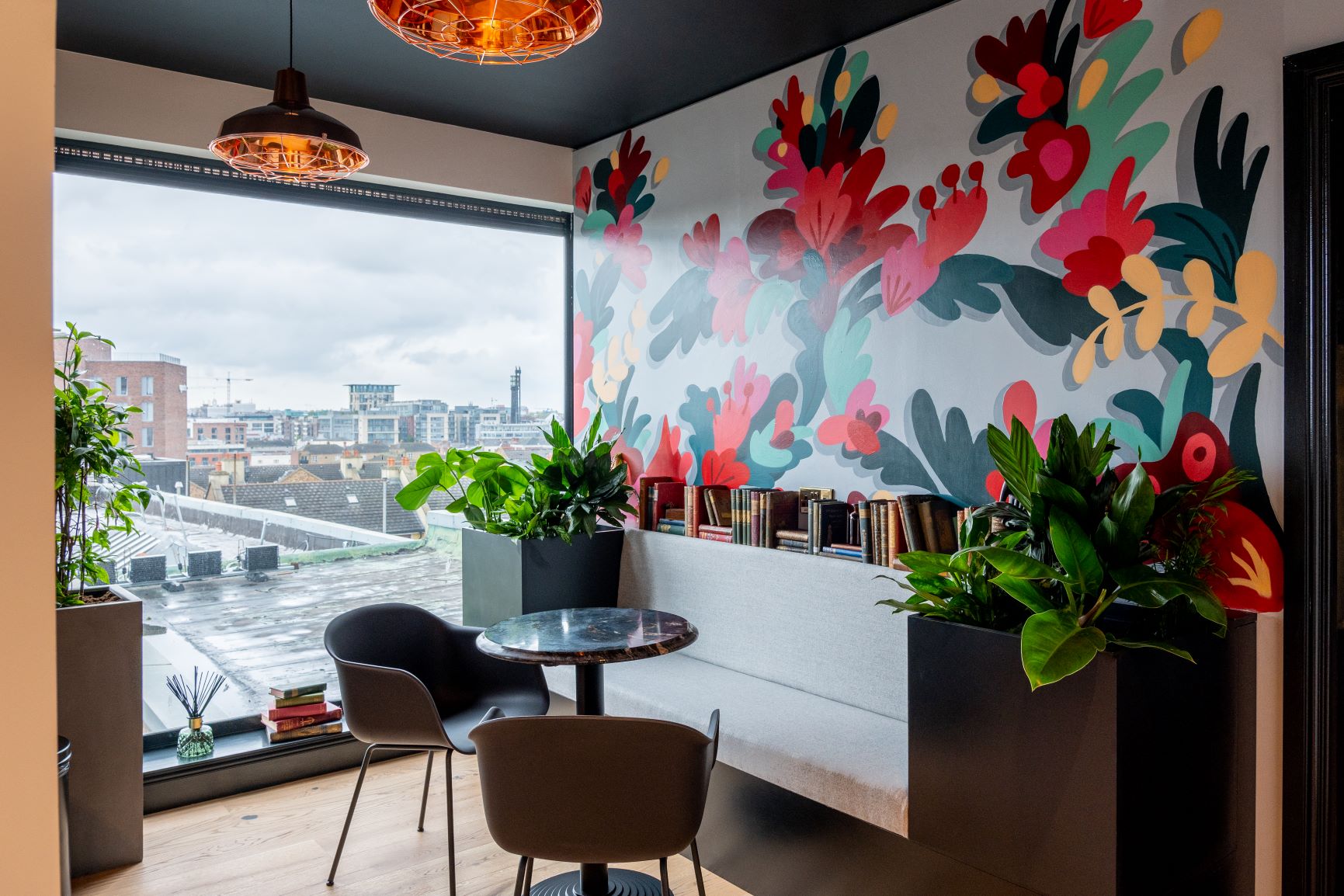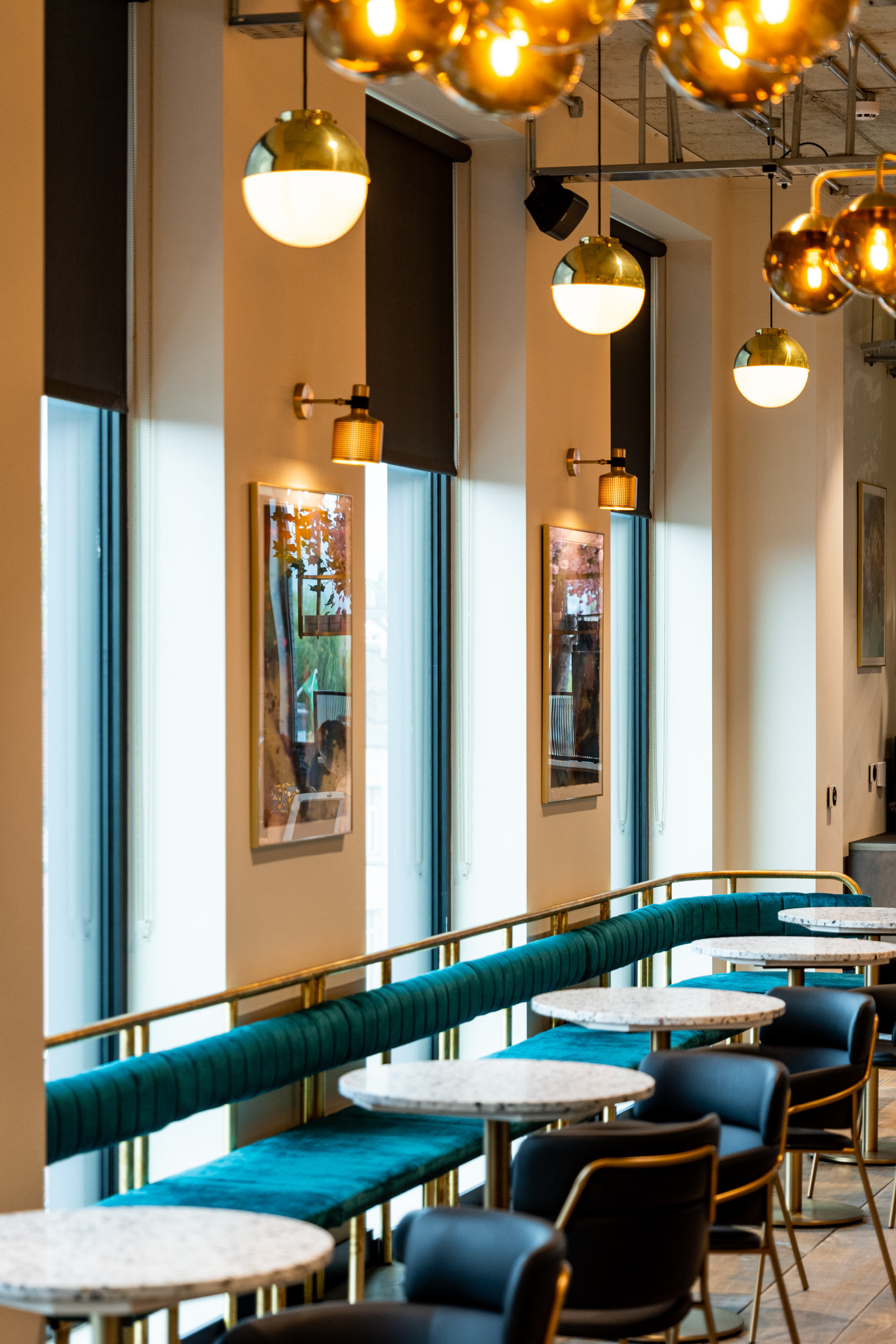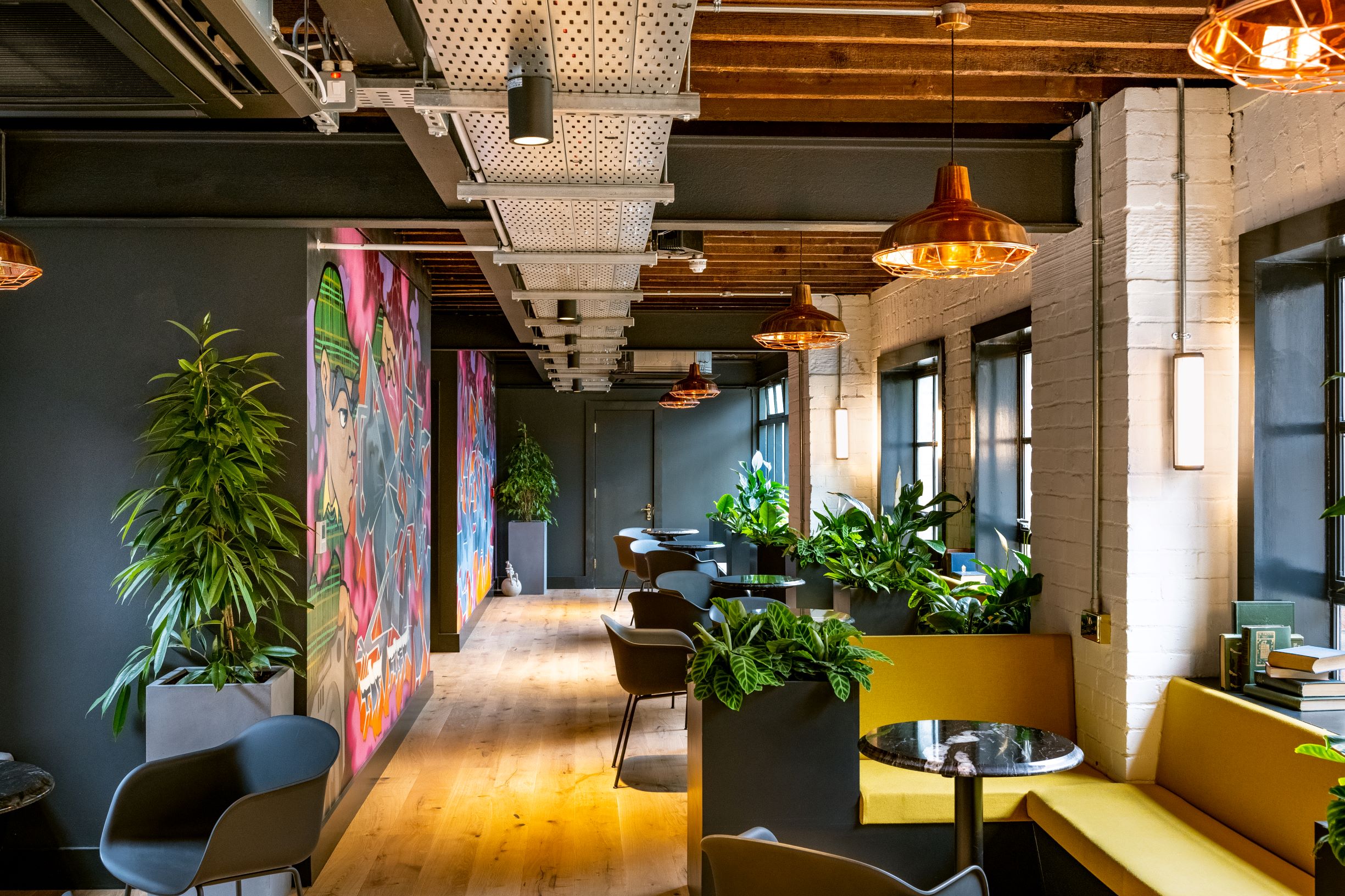 "The rear office floors and co-working space offers a New York loft style influence and feel. Steel columns and beams, exposed brick walls, timber floor-boards and the original lift shaft, have all been retained and placed in central focus," explains the team.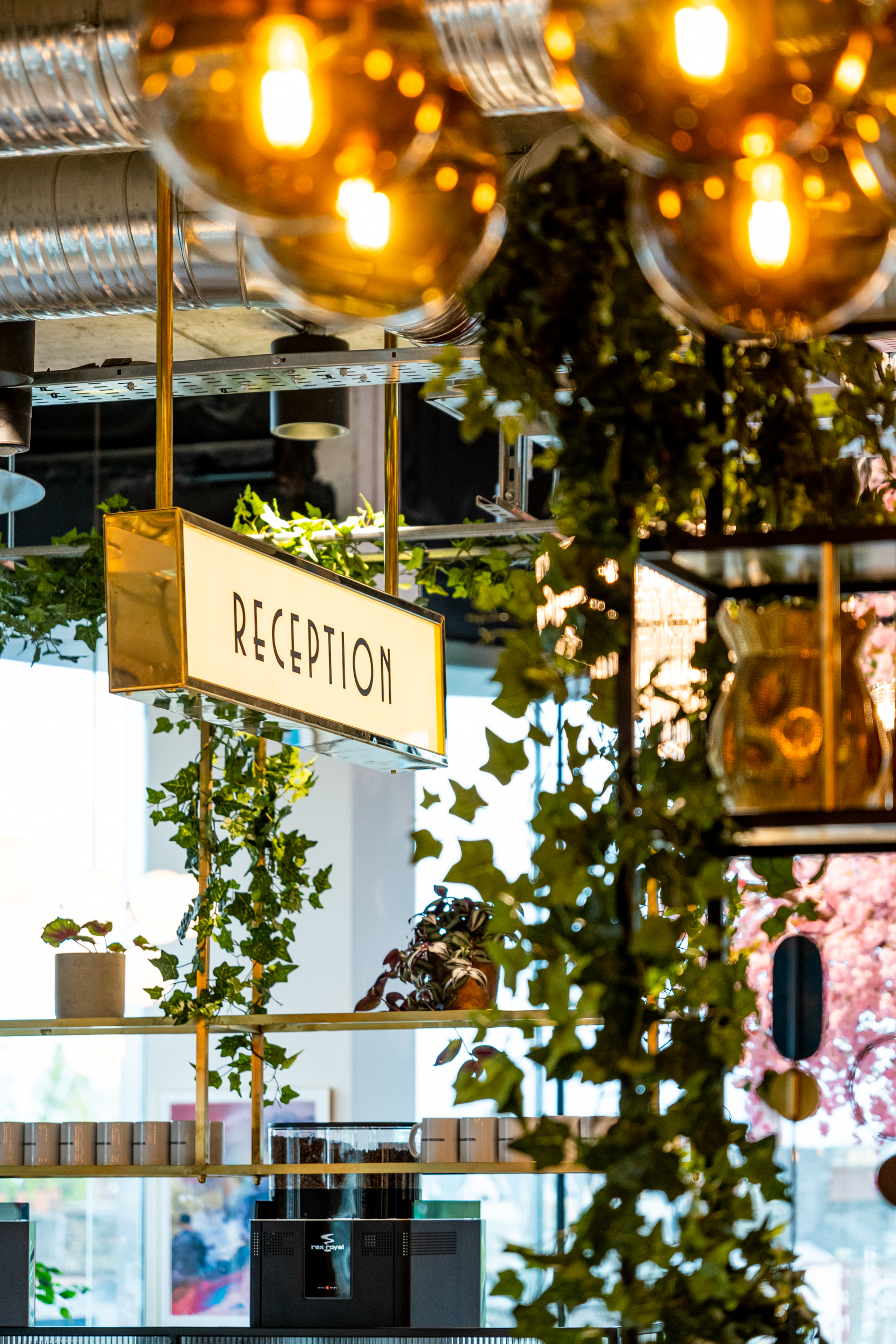 The lounge and breakaway spaces in the The Lennox Building feature a charming mix of old and new. Think modern design and amenities meets roaring 1920s glamour - eclectic yet comfortable.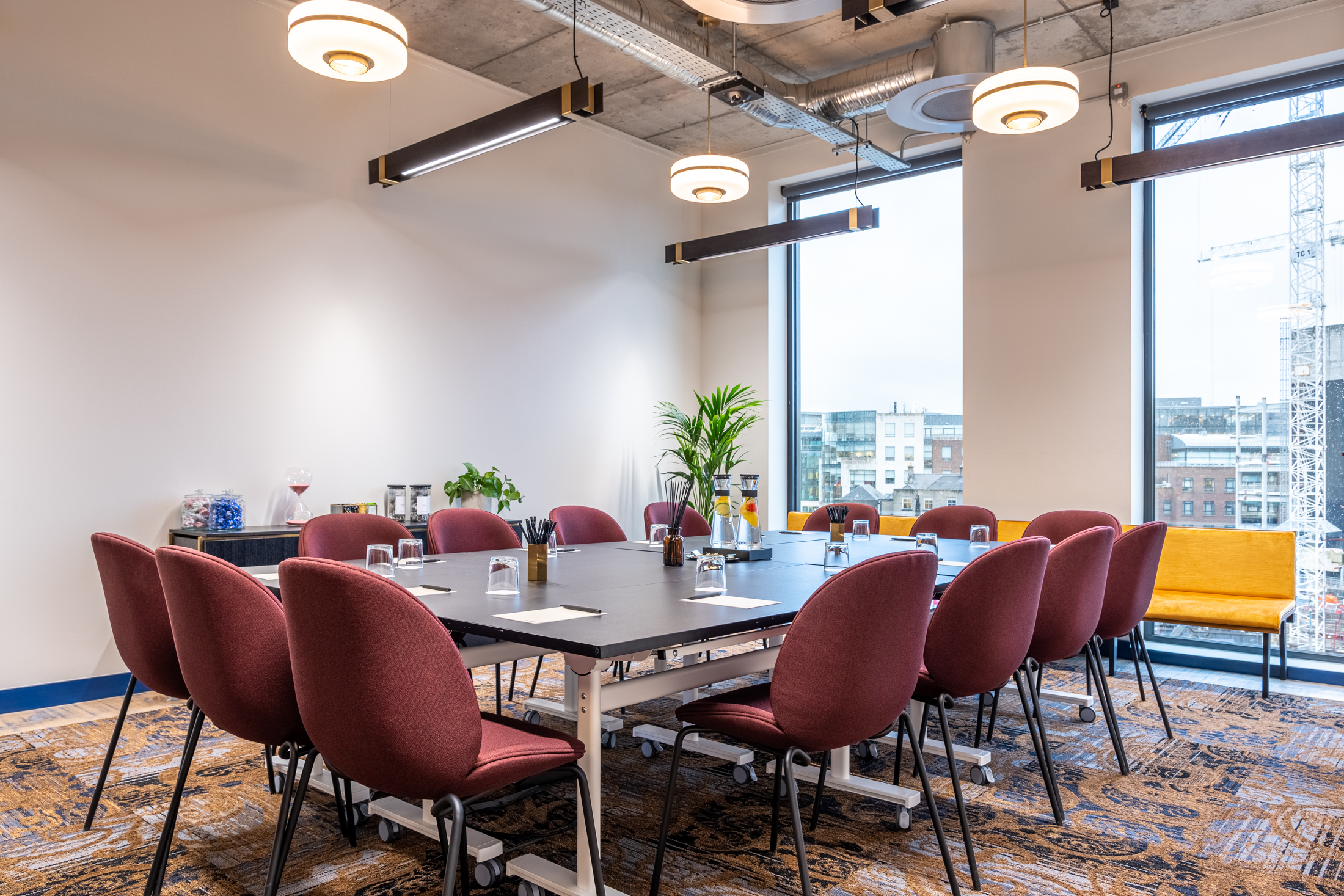 With the comforts we wish we had at home and the functionality of a modern working environment, we can't think of anywhere better to re-enter the working world in. Many of us have spent the past 15 months thinking of ideas we'll bring back to the office when we stop working from home. But honestly, this is the kind of space we can envision you bringing ideas home from.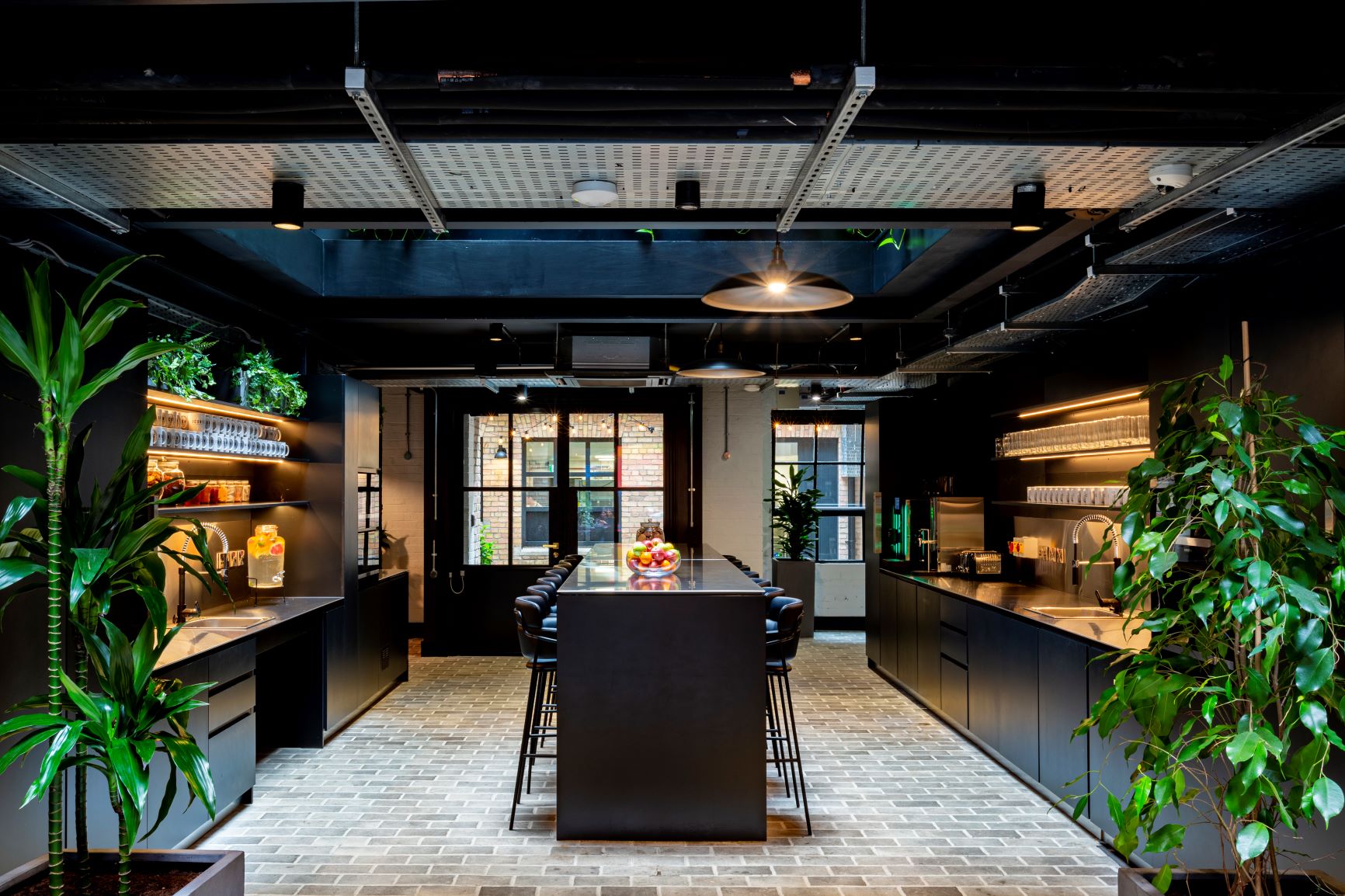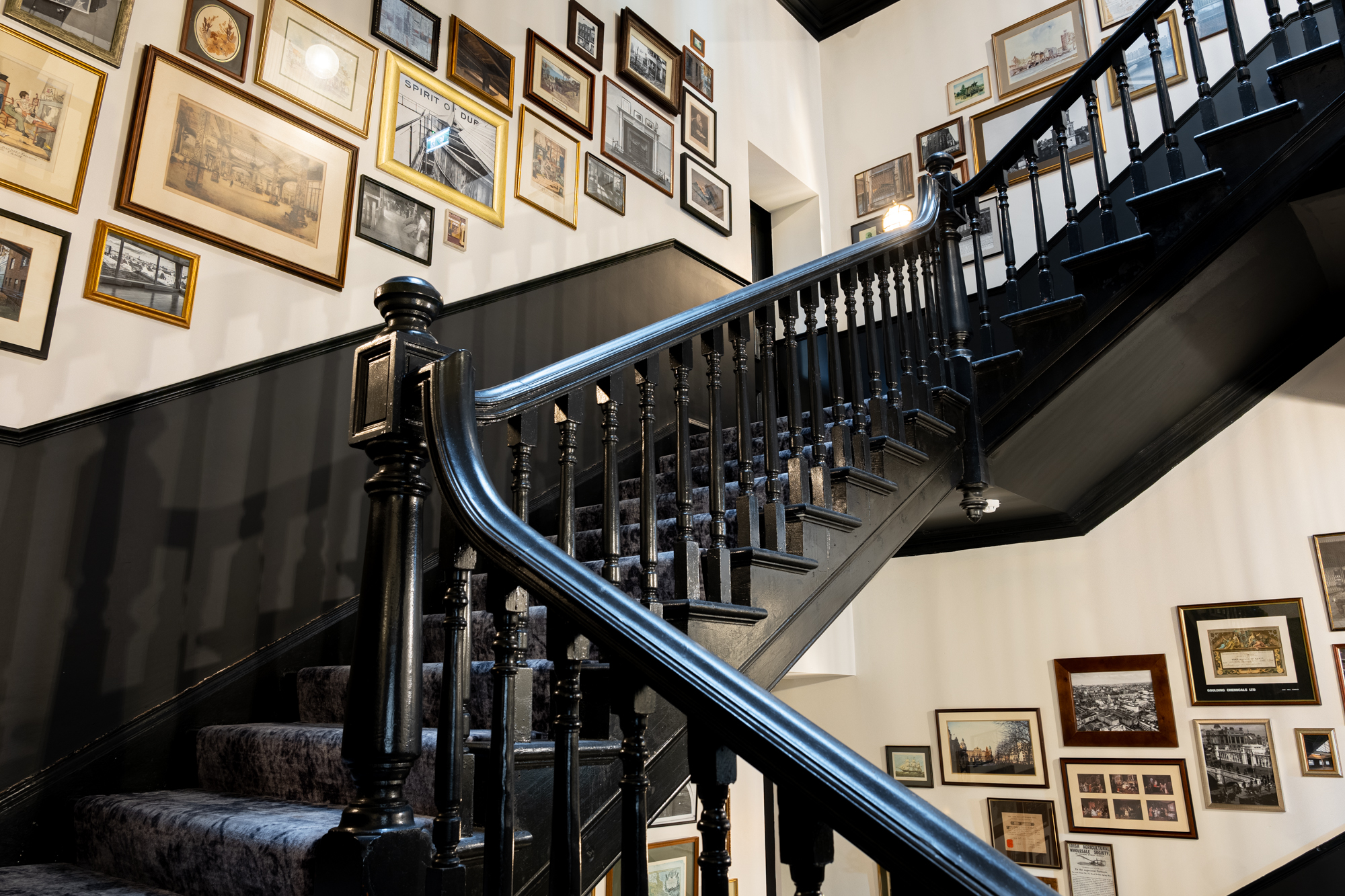 This piece was written as part of a paid collaboration with Iconic Offices, and we are only too excited to share their stunning pictures with you all.
Share This Article