Take inspiration from cool, contemporary interiors abound in Glovers Alley, the restaurant at Dublin's Fitzwilliam Hotel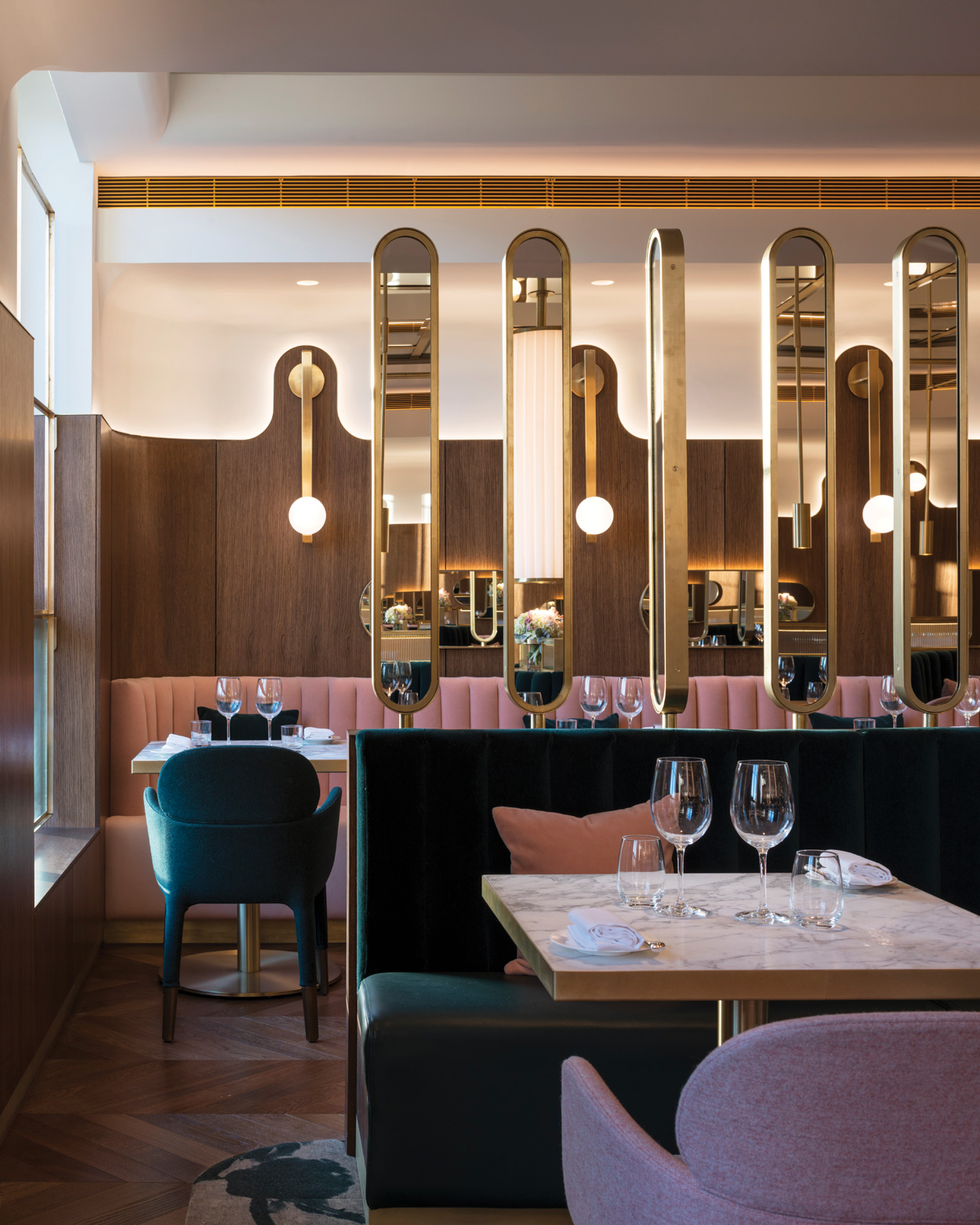 THE DESIGN
London based interior design studio, Project Orange is the brains behind this gorgeous space. Led by designer, Christopher Ash, the concept reimagines the first class train carriages of the 1930s while adding a contemporary twist. Fluid lines and luxe materials unite a sequence of intimate spaces that are elegant and glamorous, without being too formal or stuffy. The interior is defined by linings of rich oak and brass, coved plasterwork and pastel colours that hark back to the Art Deco era.
FAVOURITE FEATURE
Glovers Alley's washroom is a design lesson on how to use loud pattern perfectly. The Venetian stone on the floor, that's matched on the counter, creates uniformity, yet it's cleverly broken up with white walls, chic lighting and gold finishes. This design concept avoids a cave-like vibe, so the small space is by no means claustrophobic.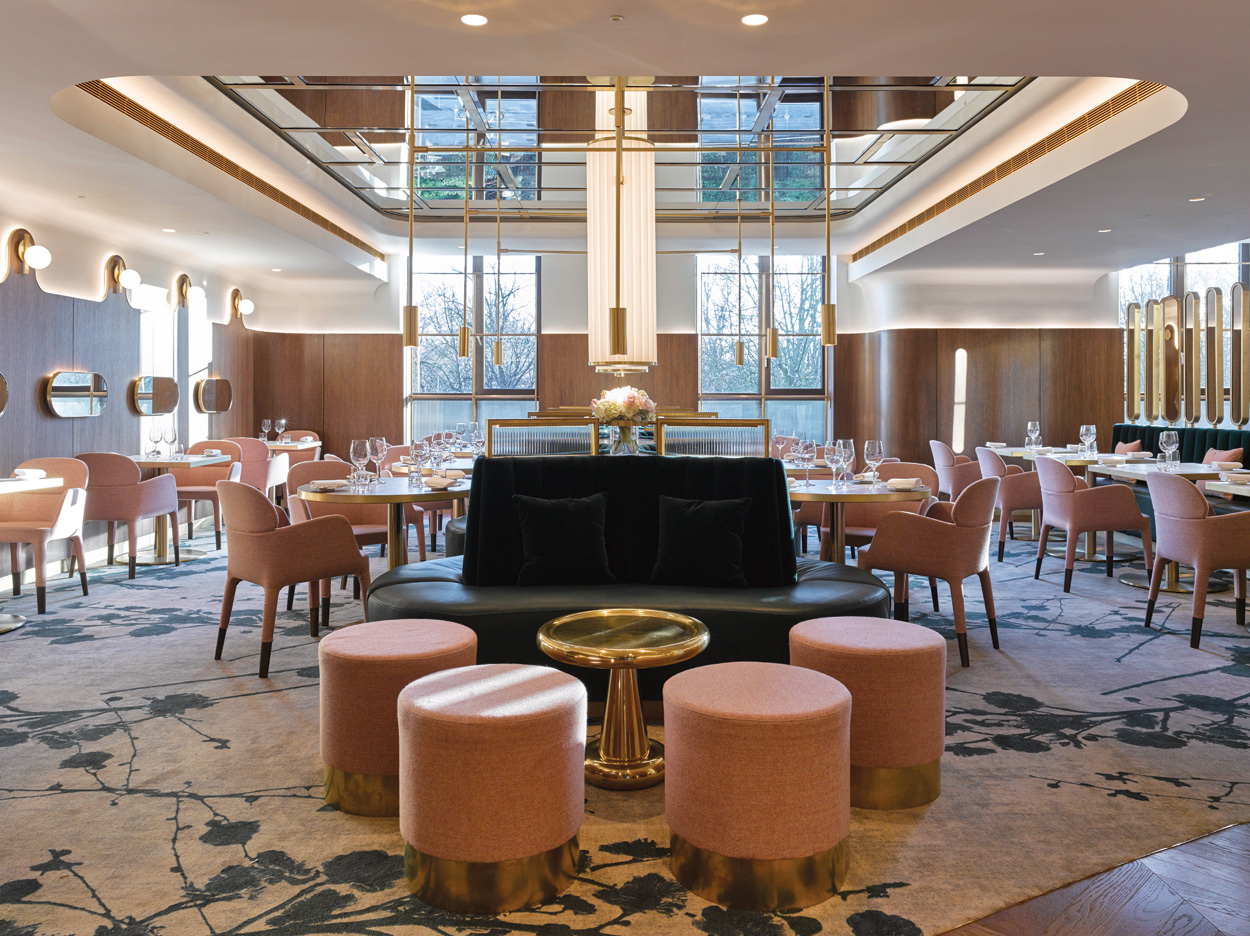 FROM THE TEAM
"Our client needed an interior that would be sophisticated, glamorous and meet the demanding, and sometimes conflicting, requirements of both fine dining and hotel breakfast service." says Christopher Ash, Head Designer.
IDEAS TO STEAL
We love the mix of carpet and parquet flooring for contrast and that extra layer of warmth and texture. In the home, large area rugs will do just the trick when placed on wooden floors. A mirrored ceiling will open up a space straight away and will double up any natural light, while adding the illusion of height. Shop at Irish online stores like Home Lust Concept Store, April and the Bear, Woo Design and Lamb Design for velvet finishes, glass and marble-topped tables and similar pink, armchairs.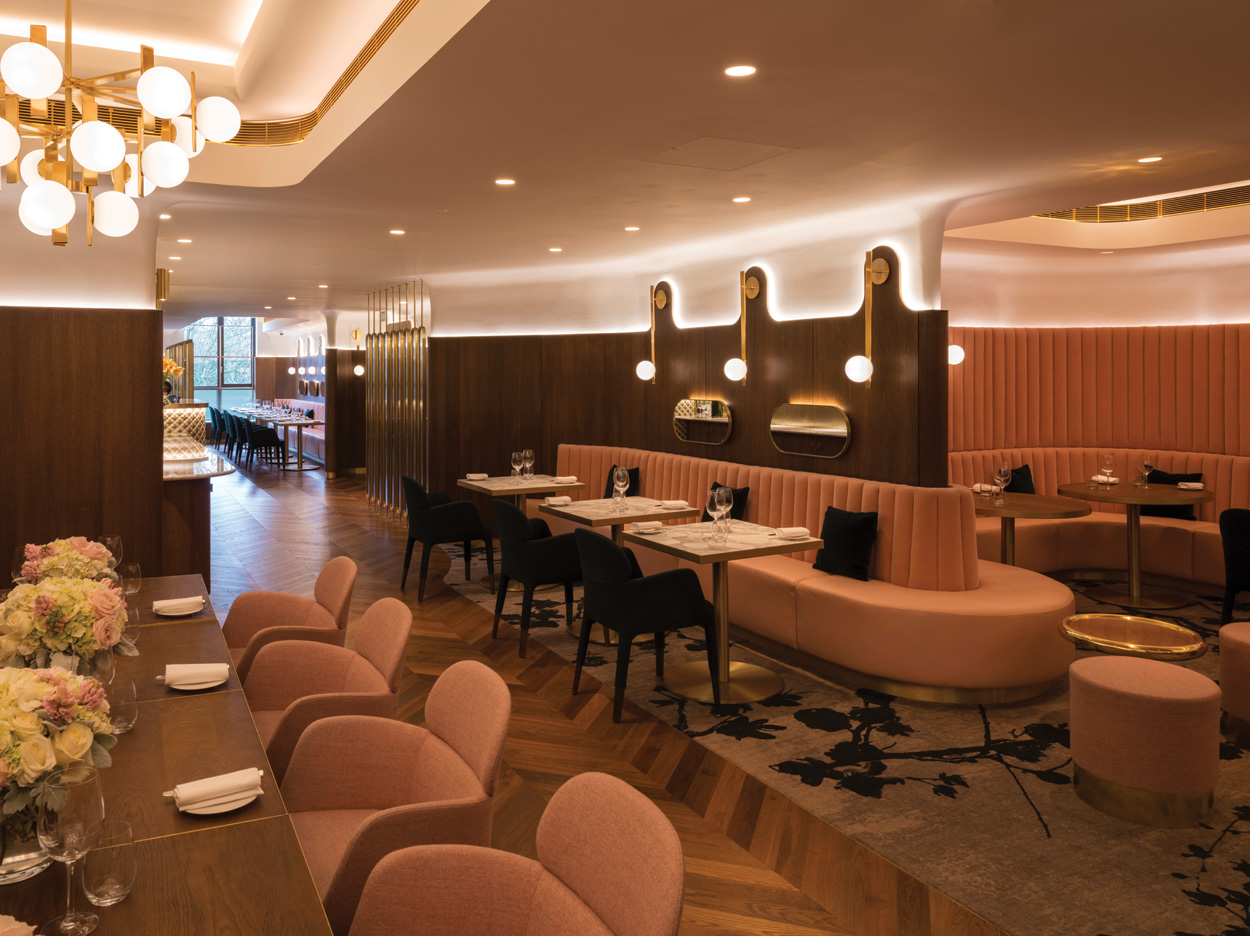 THE DETAILS
Glovers Alley is open for dinner five days a week, with lunches served from Thursday to Saturday. Check out Gloversalley.com, or phone 01 244 0733, to book a table.
Glovers Alley, 128 St Stephen's Green, Dublin 2.
THE SUPPLIERS
Interior designer: Projectorange.com
Project manager: Thefixitcompany.com
Main contractor: Dji.ie
Lighting design: Foundry.london
Chairs: Thecontractchair.co.uk
Leather upholstery: Foglizzo.com
Mohair fabric: Vescom.com
Bar tables: Tomdixon.net
Mosaic tiles: Botteganove.it
Carpet: Egecarpets.com
Parquet flooring: Havwoods.co.uk
WC stonework: Venetian stone by Stratatiles.co.uk