They always say that the Irish do well abroad, but with so many people we know in big corporate jobs in far-flung places, we often forget about the Irish closer to home, and in smaller and more creative industries. You don't have to go too far to make your mark.
With New York, Sydney and the whole of the EU at our disposal, sometimes it feels that the UK Irish creatives who have just hopped to the next country, can fly under the radar.
We're shining the spotlight on some of these rising talents. From illustrators to artists, lighting creatives to textile designers here are nine Irish design names in the UK to get to know now.
The Bright Spark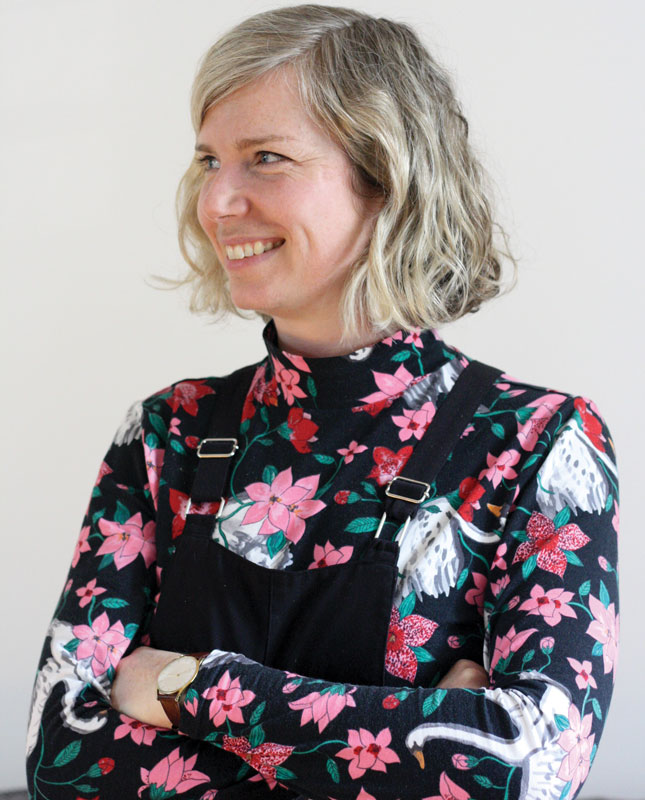 Brighton-based lighting designer Emer Gillespie was born in Douglas in Cork and moved to Naas in Kildare when she was eight-years-old. She studied textile design at GMIT and decided for a change of scene, and to further her studies, to move herself and her four-year-old daughter to Brighton in 2006 where she did a postgrad at St Martins in London.
"I found teaching to be really stressful," she recalls. "I needed more flexibility for my family. I made a light for my daughter's room one day and honestly, that one project set me on a path of rediscovering lighting and working more hands-on again. You could say it was a lightbulb moment!"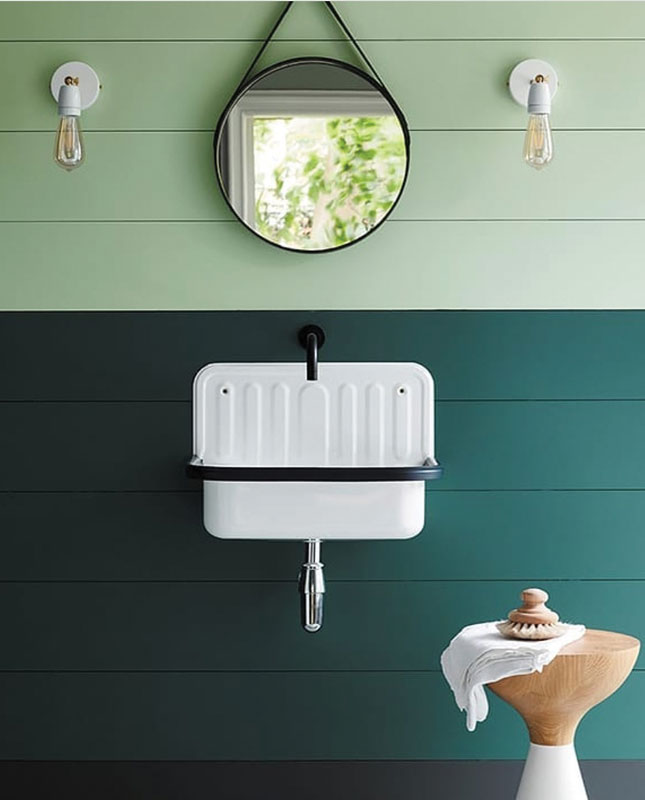 In January 2017, Emer moved into a small workshop near her house and by September 2018 she had taken on her first intern, and then, more recently, her first proper employee at her company, Spark & Bell (Sparkandbell.com). "[It] has grown into a business I could only dream of. I am so motivated and inspired to create well-made, hand-crafted lighting with original designs at affordable prices," she says.
"Every light is made to order, and I have the most amazing customers who always share photos of the lights in their gorgeous homes. I try and keep everything as local as possible with a strong eco-focus. While running a small business can be all consuming at times, I do have more flexibility at home and genuinely love going into my workshop each morning. I'm excited by Spark & Bell's future and the direction it's going."
The Starchitect 
Brought up in a small town called The Loup in Co Derry, architect Ciarán O'Brien – where, co-incidentally his next-door-neighbour was JW Anderson, the phenomenally successful fashion designer – studied at the local grammar school before taking the leap to the University of Edinburgh where he did both his primary and Master's degrees.
"Even through the recession was hitting just as I was graduating in 2008, I was lucky enough to get a job at the high-end architecture London practice Michaelis Boyd," says Ciaran.
It was here he met his two fellow founding directors of Red Deer architecture (Reddeer.co.uk), Lucas Che Tizard and Lionel de Azua. The three went out on their own in 2013, and since then have designed phenomenal retail spaces, bars, restaurants and residential properties all over London and beyond.
Included in their projects are Instagram favourites Bourne and Hollingsworth in Clerkenwell, Lino in Smithfield Market and Art Deco greenhouse Serata Hall in The Bower. The agency now employs nine people and has projects worldwide.
The Insta-Famous Illustrator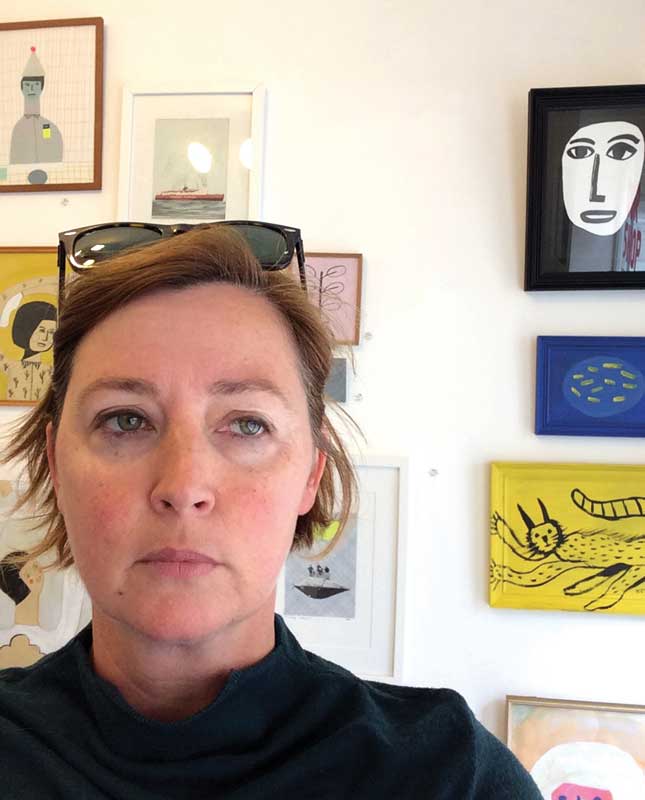 Kent-based Irish artist Margo McDaid (better known as 'Margo in Margate') says she comes from the most bombed-out town in Northern Ireland – Castlederg in Co Tyrone.
"I left in 1988 like most people at that time, and my options were either London or New York, and I picked New York. I had never been on a plane before so you can imagine the excitement, and also fear." Margo stayed in NYC for four years before leaving for London and art college, but not before meeting the artist Mark Kostabi who had taken over landmark hangout The Factory from Andy Warhol.
"I remember having conversations about how I wanted to be an artist, and he said, just do it!" Margo studied at Camberwelll College of Art from 1994-1997 and was nominated for the Habitat Award.
"It was an incredible time and I was so pleased that my work was in Wallpaper Magazine, Elle Decor and even Marie Claire," she says. "However, I just wasn't prepared for the fast-paced and challenging world of design and I decided very quickly that I needed a different career path." After ten years working as a primary school teacher in London, Margo now lives with her husband and two boys on the South East Coast of England.
Two years ago, she started a daily project of 'draw a picture a day' on Instagram, a path which has led her to where she is today – which led her on her path today. Last year she sold over £20,000 worth of her super-recognisable 'Be Kind' prints, which you'll see all over Insta-famous homes.
"I quite often parcel up prints to Ireland, and I nearly always hand write a little message," she says. "There is a little piece of me still very much alive and well in Ireland."
The Print Powerhouse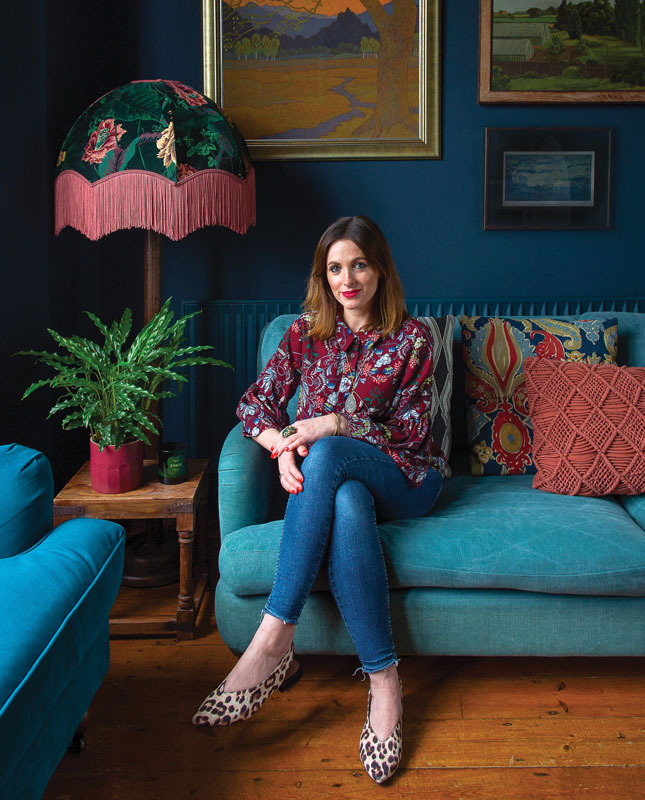 Wexford-born Carol Maxwell moved to London for a placement in a print studio in 2002 after graduating from NCAD with a BA in Printed Textiles, and hasn't looked back since.
Now married with two little boys, she runs hugely successful print studio, Max Made Me Do It (Maxmademedoit.com) – named after her son Max – which she started from her home office while on maternity leave.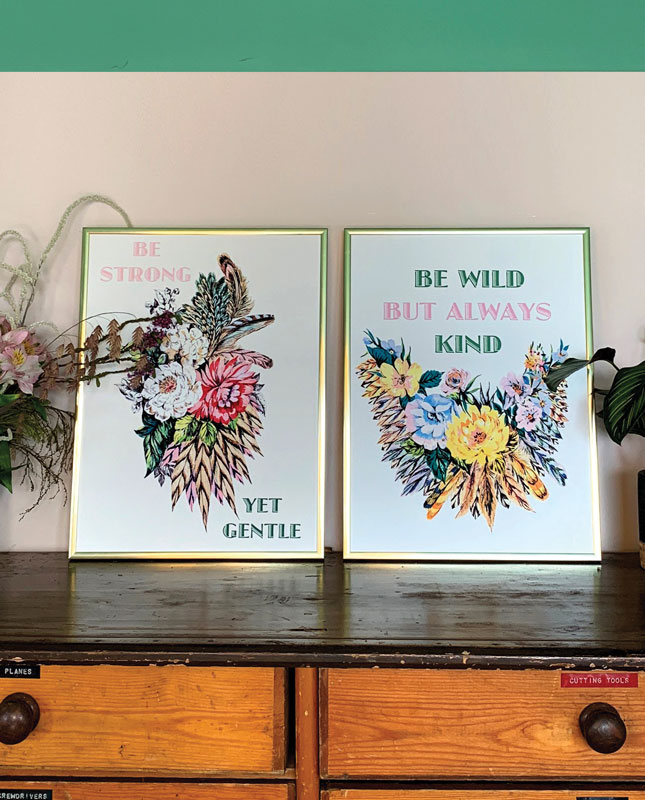 Carol's letter prints are her best-seller, and she is also known for her Party Animal and Be Wild But Always Kind prints
"I started making designs into cards, then when our friends started having babies, I began making them letter prints. People were immediately placing orders and it grew organically from there."
This year Carol has expanded to such a degree that she now employs eight people. "The first year was a really hard slog, and I certainly never expected the business to become what it is now," she marvels.
The Magazine Maven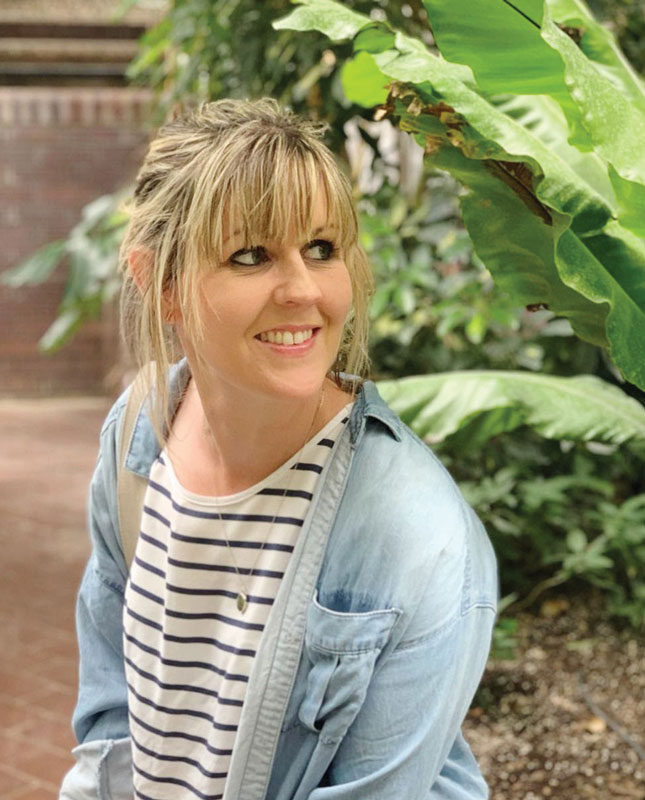 Founder and editor of award-winning independent design magazine 91 (91magazine.co.uk), Caroline Rowland grew up in the small village of Aghalee, Co Antrim, and studied in Belfast before heading to the London College of Fashion.
Caroline "never really had a long term plan," but meeting her future husband, Simon, at the start of her second year in university was a major reason she has never gone back to Ireland, and she says her real passion for interiors kicked in when the couple got their first flat together.
Before self-publishing and blogging, Caroline also ran an online shop, alongside her job as designer at the Financial Times. "I'd always been an interiors magazine addict," she says. "But I'd started to feel uninspired by mainstream magazines. I could see interesting independent magazines coming through, but as they were mainly coming from the US and Australia I thought there might be a niche in the UK and Irish market. So, I decided I'd have a go at starting one."
In 2013 voluntary redundancy came up in her job, and she decided to take the leap. The magazine is now published in over 15 countries worldwide.
The Print Name To Know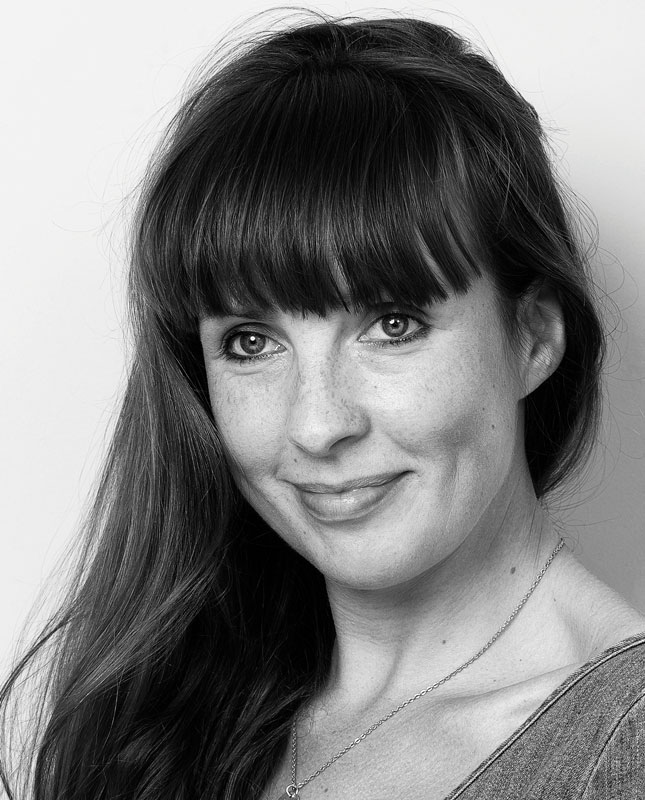 Textile designer Tori Murphy's (torimurphy.com) family moved to Derbyshire from Cork in the late 1970s. Tori was educated in the UK, with long extended summers in West Cork, before finding her groove in textiles after graduating from the Royal College of Art.
"I worked in Milan designing prints for clients including DKNY, Fendi, and Christian Dior and established the Tori Murphy brand in 2012," she says. Within seven years, the product range has grown to 15 categories with stockists in 14 countries, including Japan and the US.
"My heart has always been in West Cork where we would go back every summer for eight weeks. It was always a giddy haze of cousins (hundreds of them!) long days on the pebbly beaches, bonfires, sailing trips to little islands and just a general sense of freedom and happiness," she says.
"I was at boarding school in England from age eight, and I would bring back to school the blankets we'd had on the beach, still smelling of bonfires and sun and it was like a big hug from my family in my little boarding school bunk bed," Tori recalls.
"Perhaps that was the start of my love for interiors and environments, trying to keep the feelings and memories of love, happiness and security with me through fabric and texture."
The Retail Expert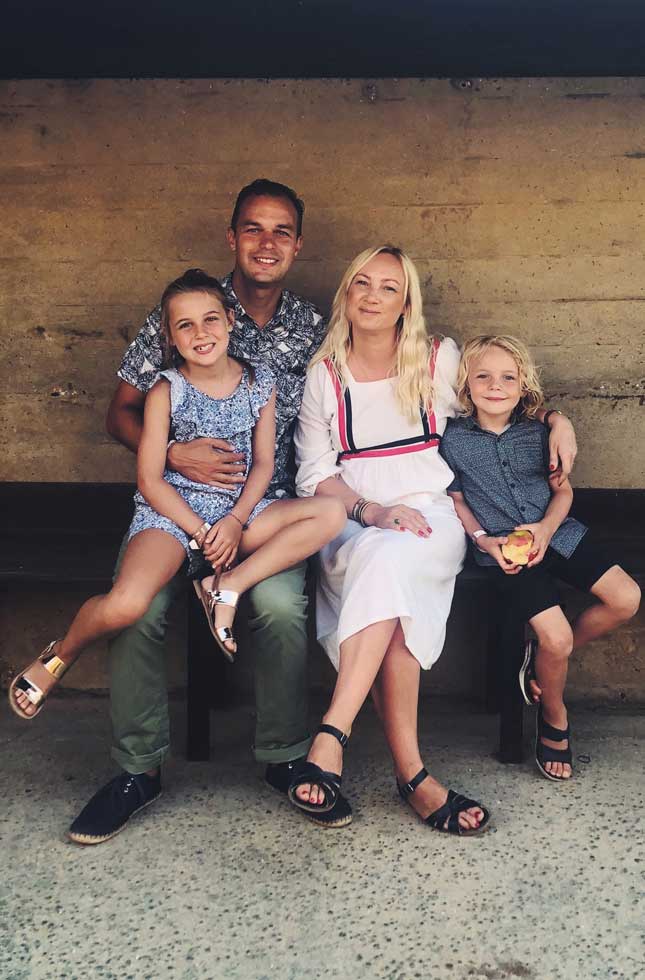 Wendy Aldridge is the Omagh-born owner of the hugely popular vintage interiors shop Home Place (Homeplace.co.uk). The eldest of five siblings, Wendy's family were very into showjumping, spending entire summers traveling the country for shows such as Dublin and Millstreet.
Well-known in the interiors' world for her delectable online shop, based out of her house in East London, she also runs two holiday lets alongside her interiors business – one on the Kent coast and one in the city of Porto in Portugal.
After school at the Omagh Academy, Wendy moved to the UK to do a degree in retail marketing in Manchester, before heading up events for the charity War Child, which provides support to those in conflict areas. When she first husband James, the couple lived in East London for five years, during which time they also bought and renovated an apartment in Berlin, developing her love for West German pottery and vintage items.
The Kitchen Disruptor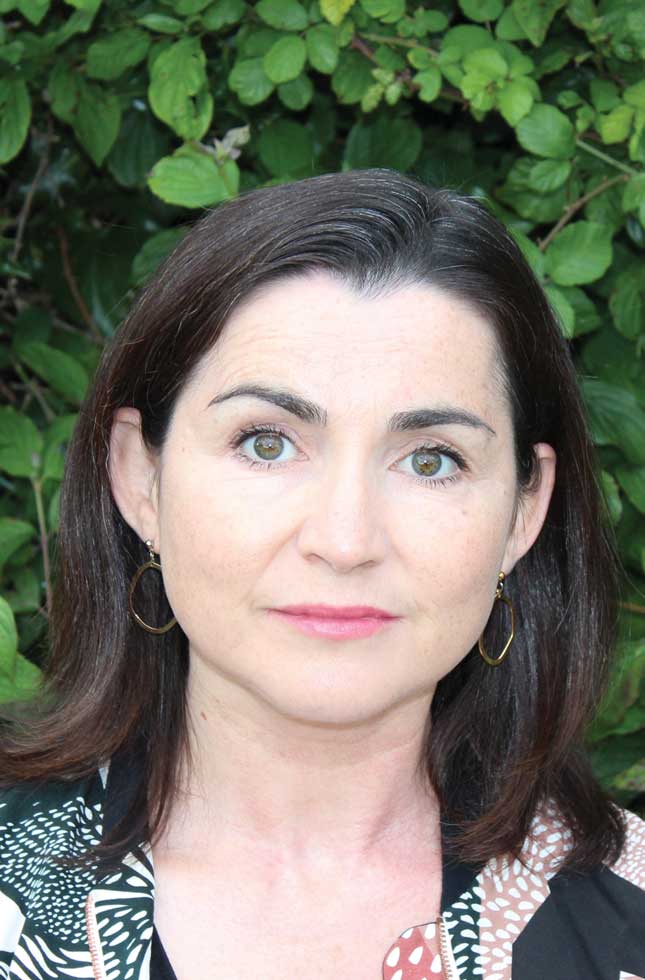 Director of forward-thinking Custom Front Kitchens (Customfronts.co.uk), which offers sustainable wooden doors and fronts that attach to Ikea cabinets, in Brighton is Cork city born and bred Rachel Thurlby. She originally trained as a lawyer in Dublin before heading to London in the Celtic Tiger years.
"Dublin is a fantastic city but was in the grip of economic madness where even a small apartment was beyond the means of most young adults, myself included. I loved the dynamism and creativity of London and moved there as a treat to myself 'just for a year'," she recalls.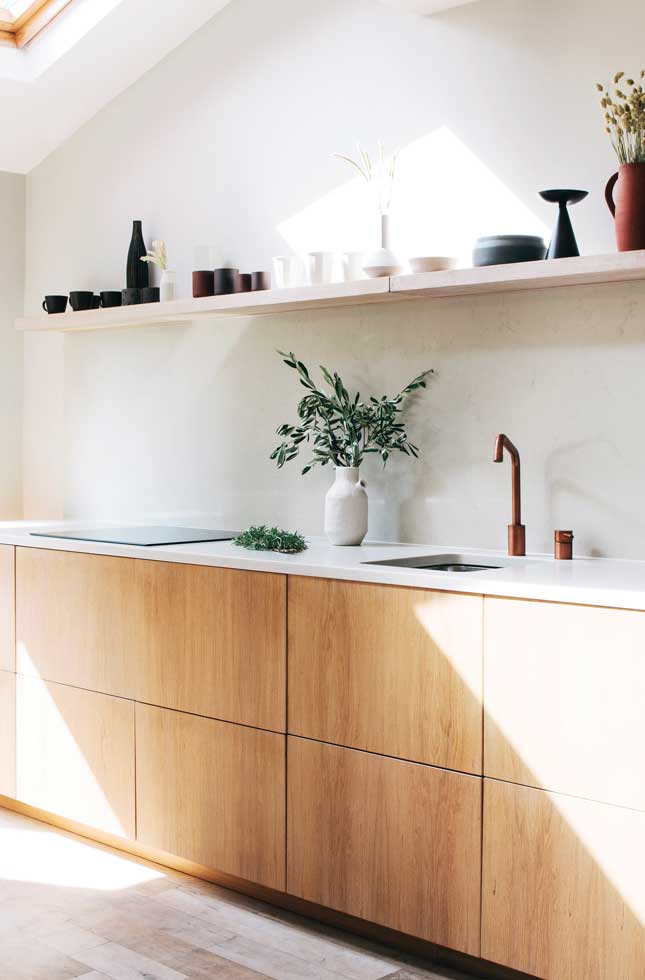 15 years later, Rachel is still in the UK, married to an Englishman with two small daughters, and wondering when she will ever get 'home'. "Now we are living in the beautiful Sussex Downs where our workshop is located so it could be some time yet," says Rachel, who runs the company with husband Ian – previously a landscape painter.
"The kitchen industry is very unsustainable, over-priced and over designed, and we knew we could do better."
The Neon Queens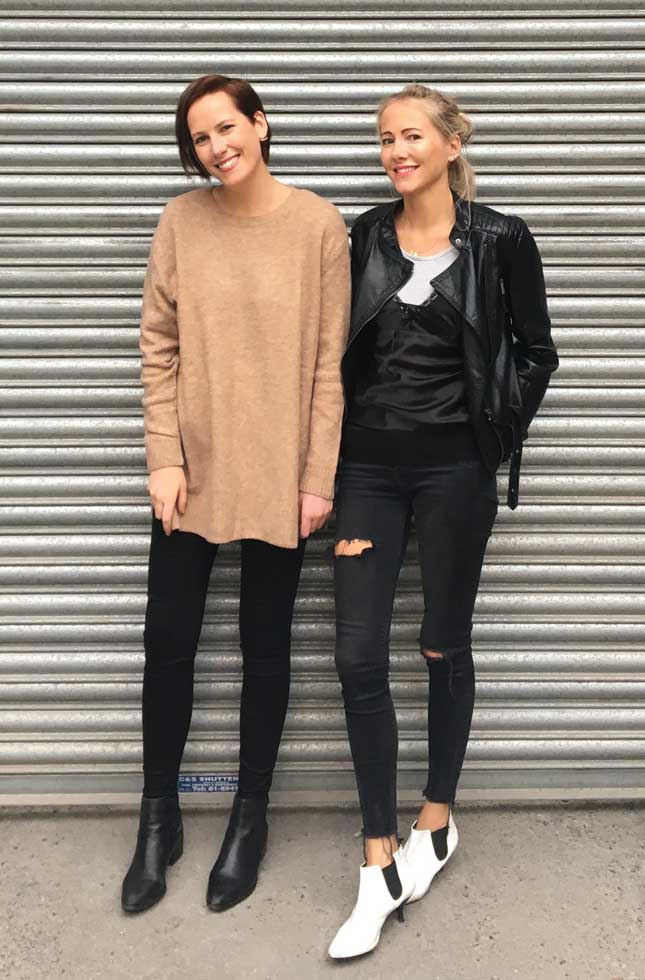 Connemara sisters Gigi and Cavanagh Foyle of cult neon lighting design company bag&bones (Bagandbones.co.uk) have been making design waves on the London scene for some years now. The sisters – Gigi who lives with her family in London, and Cavanagh, who is based in Dublin – originally grew up in Clifden in Galway and went to boarding school in Athlone.
Graduating with a science degree from Edinburgh University before moving to London, Gigi worked in health research for ten years before realising her heart wasn't in it. Gigi now travels between London to Dublin on a regular basis. To date, the girls have designed lights for clients including Chanel, Instagram, Soho House and Liberty London.