A House and Home promotion
According to our Irish Home Renovators Survey in our new Jan/Feb issue of House and Home, 44% of you are planning a bathroom makeover in 2020, which is very exciting. We hope you will share the finished results with us on Instagram, but first, you need to source everything you'll need to make your dream bathroom come true.
A lot of people begin planning their bathroom renovations as the new year turns, so that work can get started in spring. Our New Year, New Loo guide is here to advise on what you need to know, and showcase three brilliant bathroom suppliers who can help you kit out your space.
Laceys Bathrooms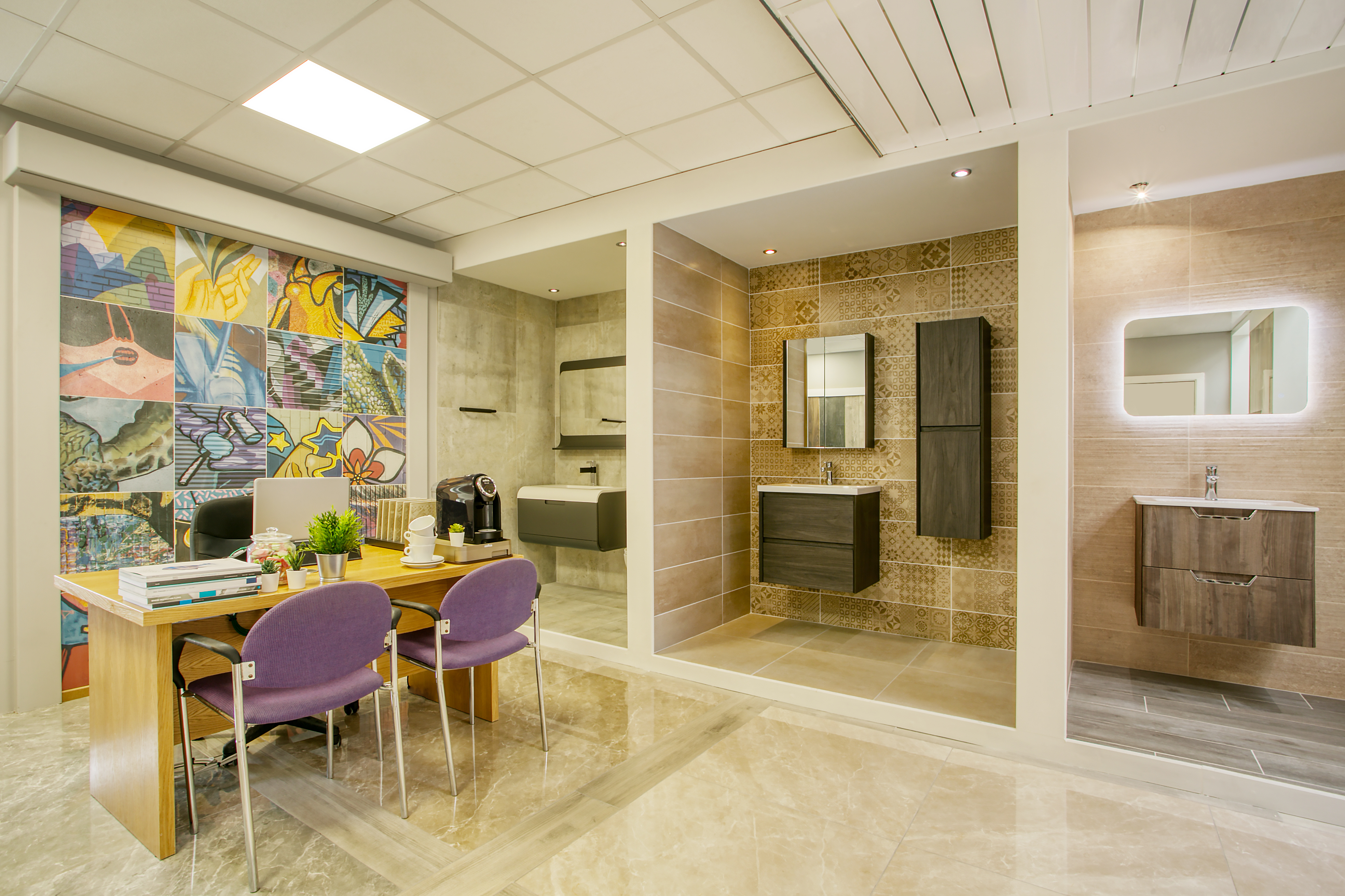 How should you go about starting a bathroom revamp?
You can do your research but if you're not sure where to start, booking a consultation can be a good place. Lacey's bathroom designers are experts when it comes to suitable product selection and there is a lot to choose from. If you don't have a bathroom installer, we can recommend one also. Preparation is key when renovating.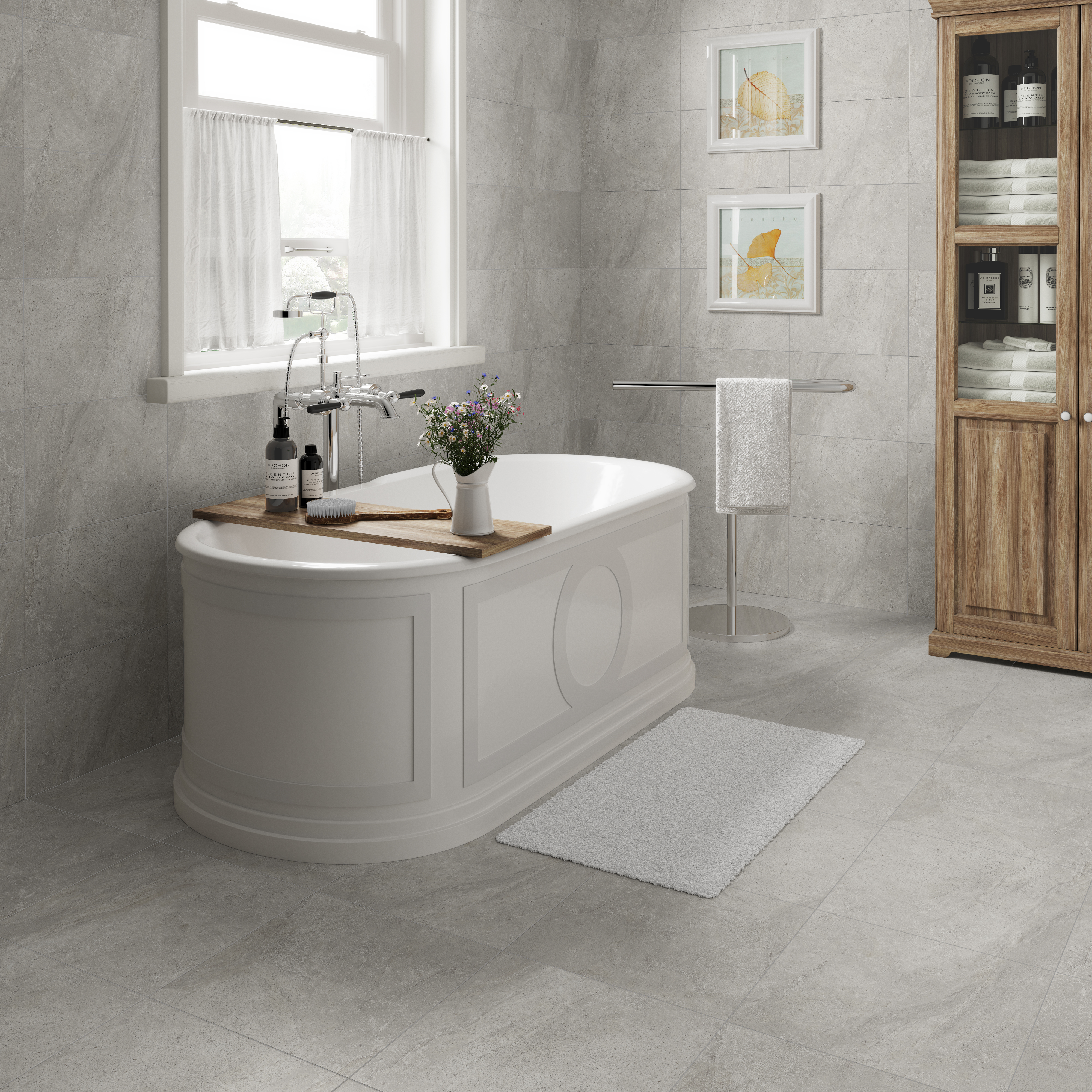 What is the most important thing to consider?
Dream bathrooms are all well and good, but they need to be functional as well, as this is one of the most used rooms in your home.
What is your feature piece? Bath? Shower? Vanity Unit? Tiles? Invest more in the pieces that you want to make a statement and then use the rest of your budget wisely to finish the space. If you use your shower daily but might only opt for a bath once in a blue moon, maybe that clawfoot bath with a hefty price tag doesn't make as much sense as a wet room space that you'll be delighted to use daily, or vice versa. It's about prioritising what's important to you.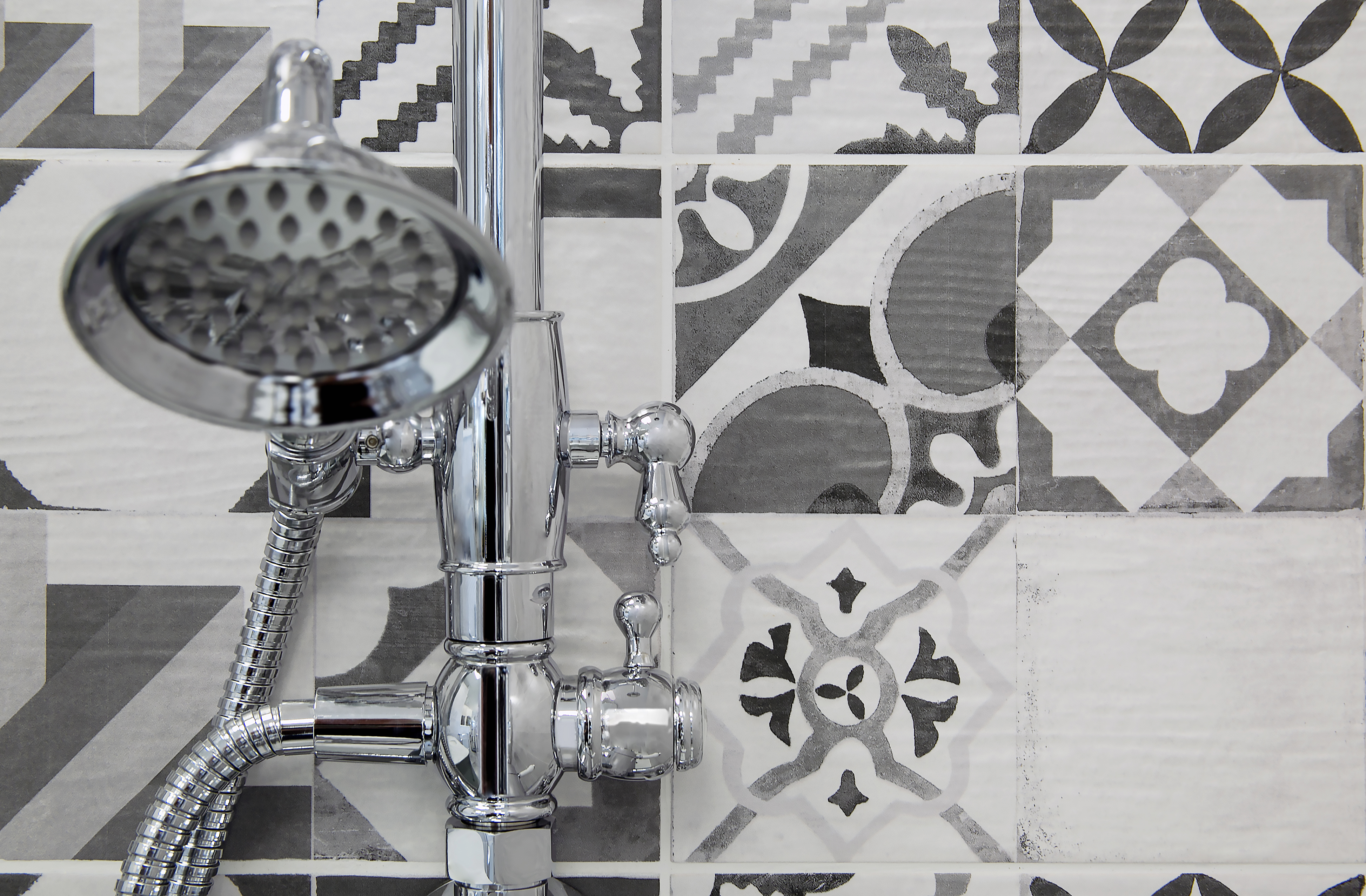 What are the big trends for 2020?
We're seeing bolder colours coming for bathrooms, especially blues and navy's in furniture.
Statement tiles are also promised to be big, with 3D shapes and geometric forms taking the lead.
We're moving away from copper tones in 2020 when it comes to fittings and hardware and more towards white and brass, and black will remain popular. The more minimalist look isn't going anywhere.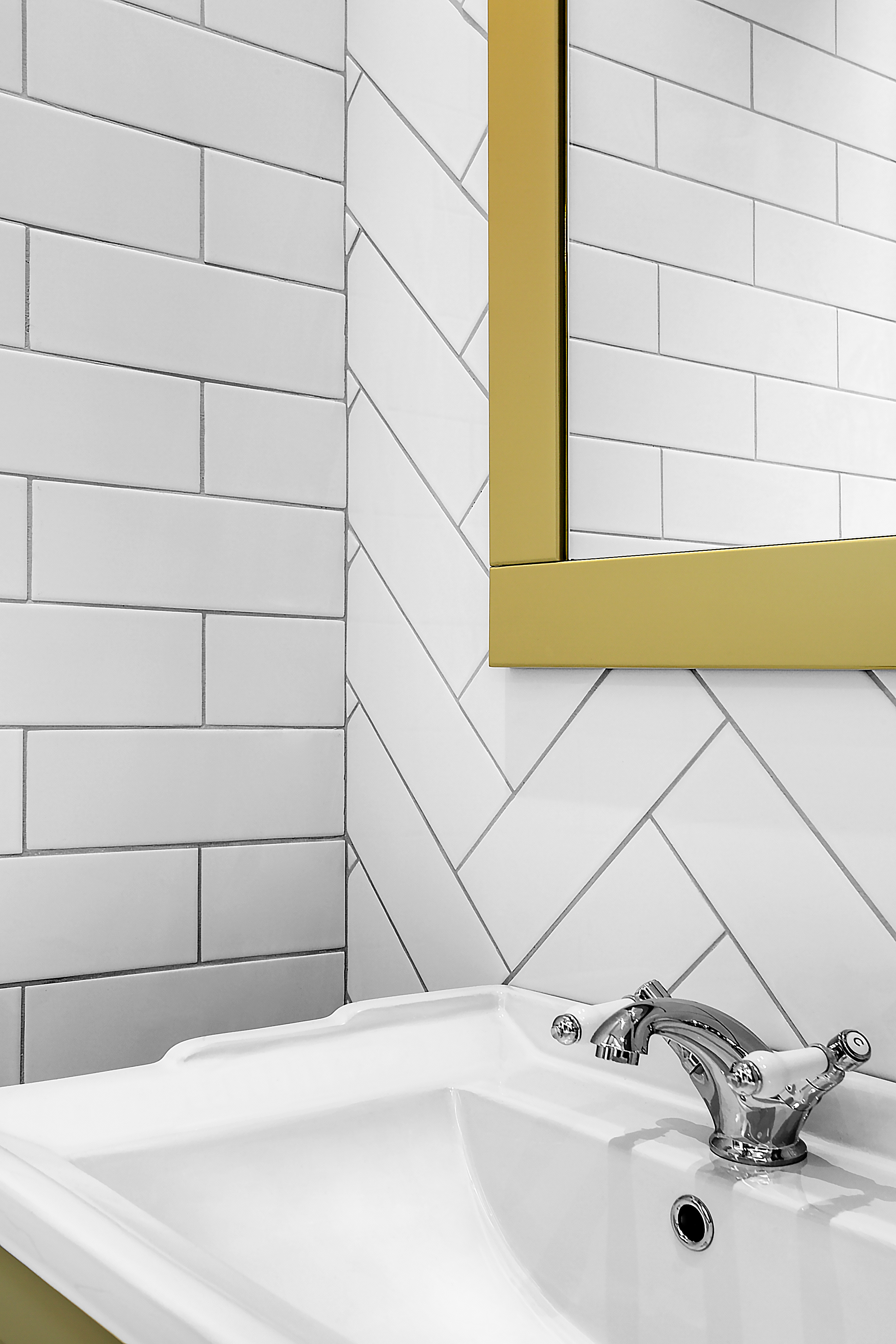 What is the biggest mistake you see people making? 
Once the renovation is underway it can be difficult to change product quickly so make sure you get the right advice at the start. It's important to get good advice from the beginning, either from people like our expert team in the showroom, or from your contractor or installer.
While renovating can be stressful, remember that dream bathroom is just a few days away!
Laceys Bathroom, Tiles, Heating and Plumbing Supplies
Phone: 01 441 0165 | Email: [email protected]
Website | Facebook | Instagram
Pristine Bathrooms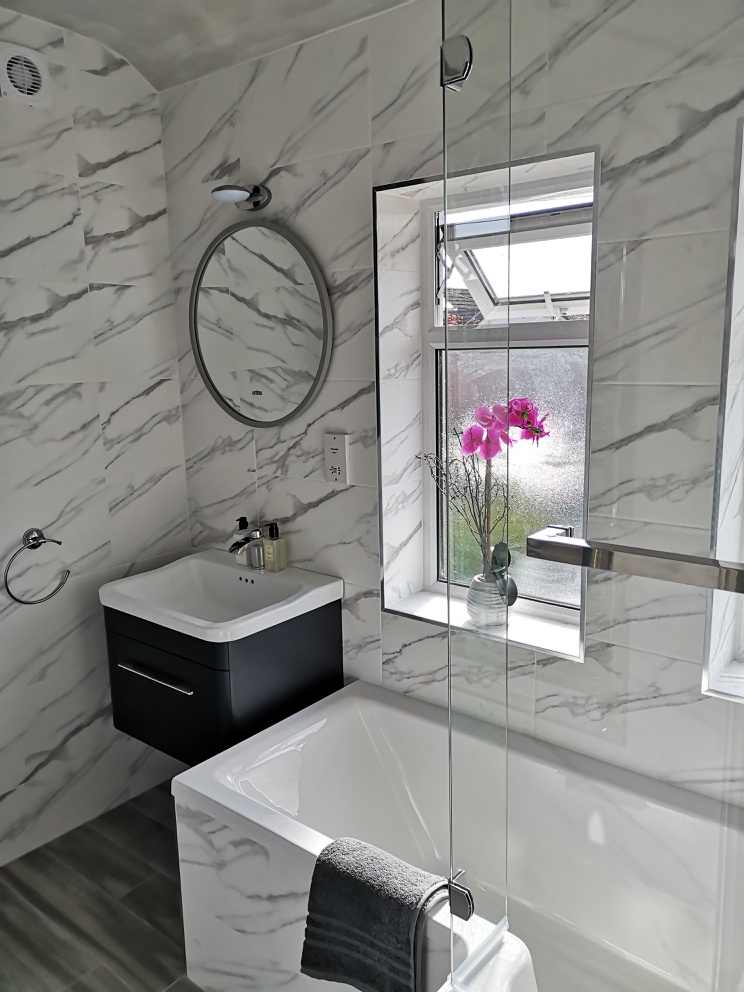 How should you go about starting a bathroom revamp?
Speak to a professional. Once you have decided on taking the plunge to renovate your bathroom, the first thing you should do is seek professional advice. Contact a professional bathroom installer to discuss your plans in further detail and find out what exactly is achievable in your 'new' bathroom within your budget.
A bathroom professional can help guide you in your design in order to achieve the best possible outcome and make suggestions that you may not have even been aware were possible, for example, moving a hot-press in order to extend your bathroom giving you the space you thought you didn't have.
They can also offer you impartial advice on the purchase of materials for the job, ensuring you don't waste money on purchasing unsuitable items. Professional advice is key to making informed decisions and thus getting the best results from your renovation so be sure to avail of free quotations, which are available from most bathroom renovations companies.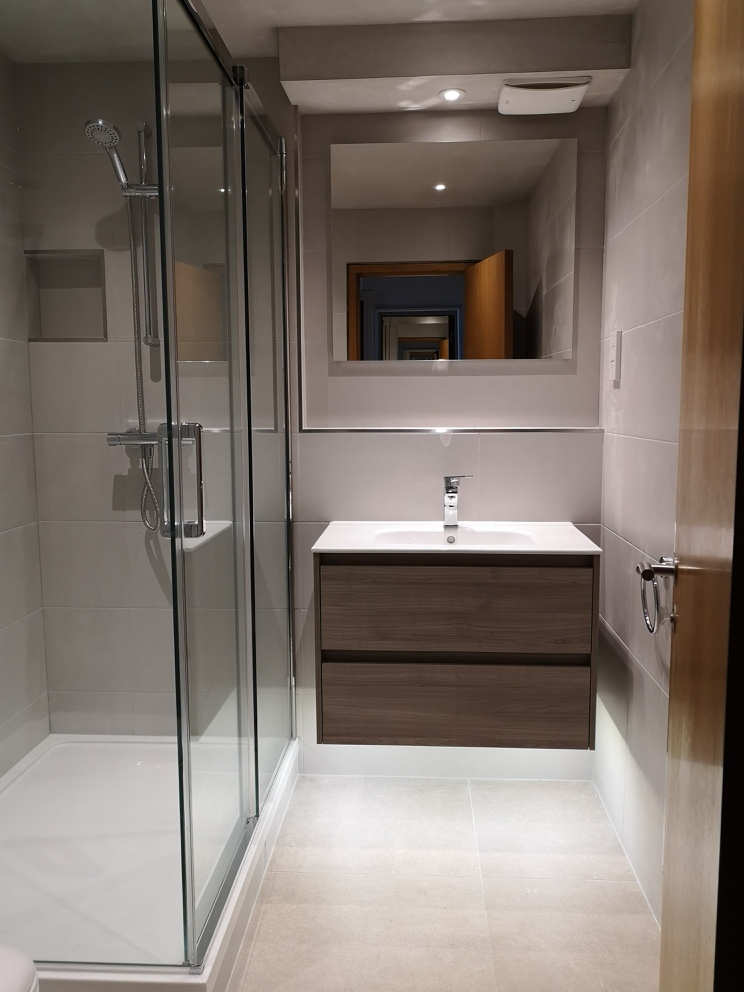 What is the most important thing to consider?
The most important thing you should consider when doing a bathroom renovation is its functionality.  Your bathroom needs to work for you and your family both now and in the future.
A bathroom renovation is something that people generally only do only every 10-15 years, so make sure the design and layout you decide on, will stand the test of time. Anything is possible, budget depending. In almost every bathroom, any existing layout can be completely reconfigured to accommodate a new design regardless of what is already in place.
Be brave and ensure to take the time to plan your new bathroom, taking into consideration: the look you wish to achieve, ease of access, good lighting and storage, which are some of the most important factors. Just because your shower has been in the same position for the last 10 years, doesn't mean it needs to stay there.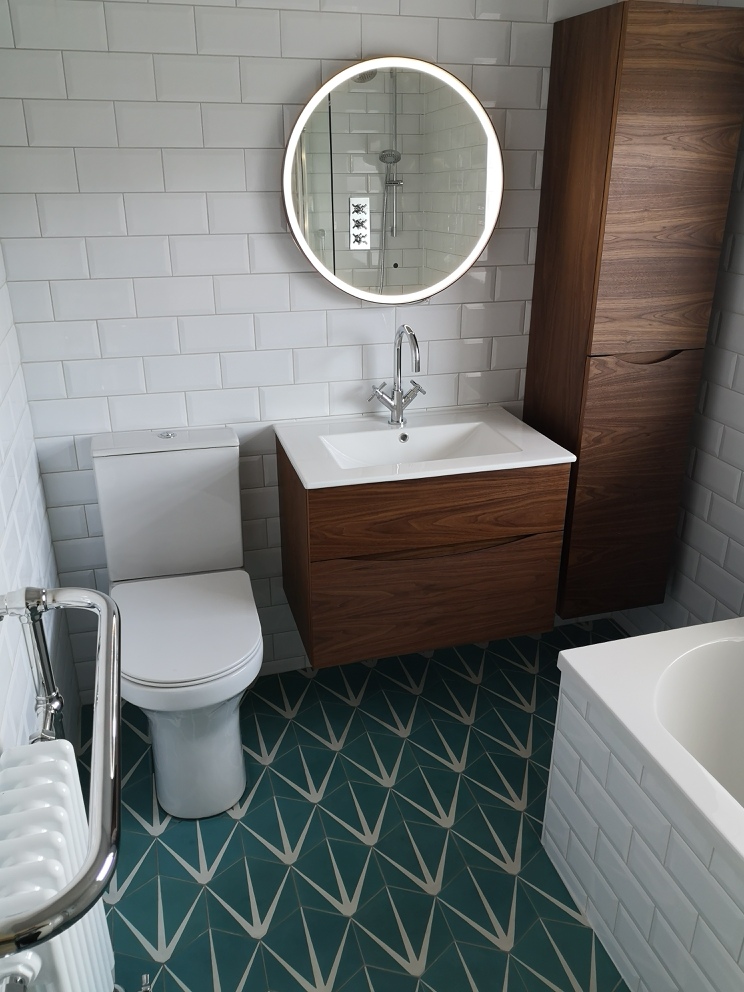 What are the big trends for 2020?
Your bathroom is a space where you can make a huge statement in your home, regardless of how big or small it is. It's an opportunity to show off a bit of your personality and your style, in a functional space.
More and more, we see people stepping away from the traditional and making bold statements in their bathrooms. Some of the most popular trends we see for 2020 are black fixtures and fittings with exposed plumbing, monochrome designs, feature walls and frameless shower screens, which are great space savers and a lot easier to clean.
We also see a growing trend with dark tile choices and the use of natural materials, adding a touch of Zen and giving the bathroom an almost spa-like feeling, and for that extra sense of high-end indulgence, many are incorporating gold fittings.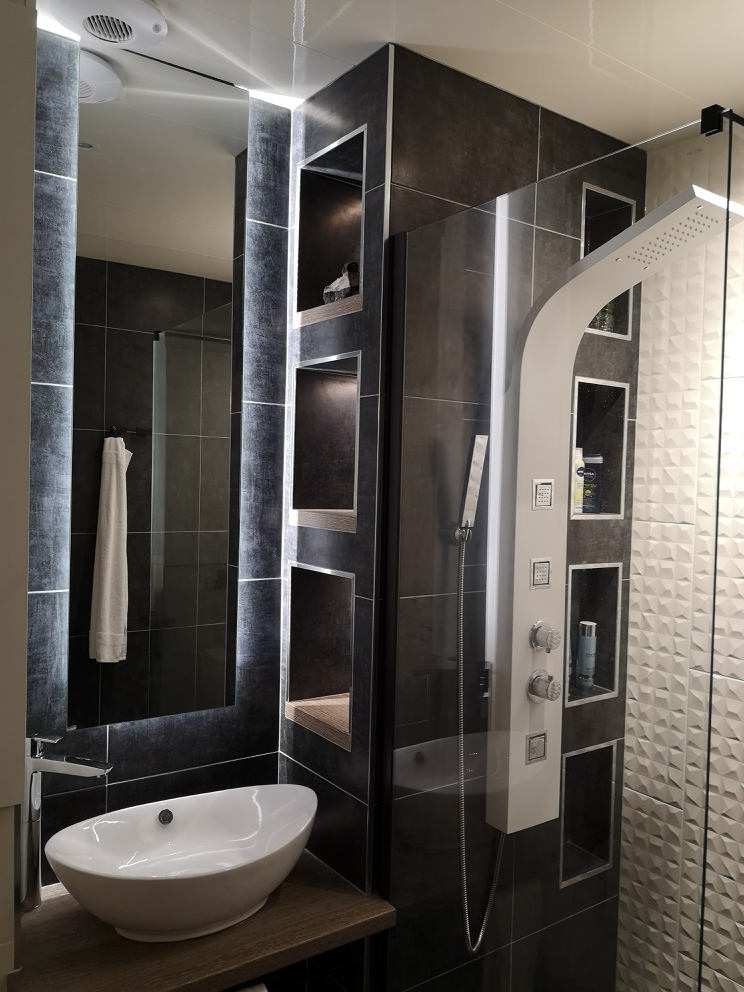 What is the biggest mistake you see people making? 
One of the biggest mistakes we see, unfortunately, is in hiring the wrong person to do the job. There have been countless times we have been contacted to either finish a job that was left incomplete, or to fix a problem that was caused by poor installation.
We are firm believers in the saying 'Every man to his trade' - there is a big difference in 'bathroom fitters' and 'handymen' compared to fully qualified and insured tradesmen and you need to know what exactly what you are signing up for. Make sure you check references; look at other work completed by the company, and before handing over any money, make sure you have a written contract in place.
While the draw of a cheaper quotation may be enticing; you need to bear in mind that you are making an investment in your home and using the wrong contractor will end up costing you in the long run. We are specialists in bathroom renovation; we offer comprehensive project management of a full team of fully qualified and insured tradesmen to include, plumbers, tilers, plasterers, electricians and carpenters, who all play an essential part in a professional bathroom fit out.
Pristine Bathrooms
Phone: 1800 93 88 59 | Email: [email protected]
Website | Facebook | Instagram
Sonas Bathrooms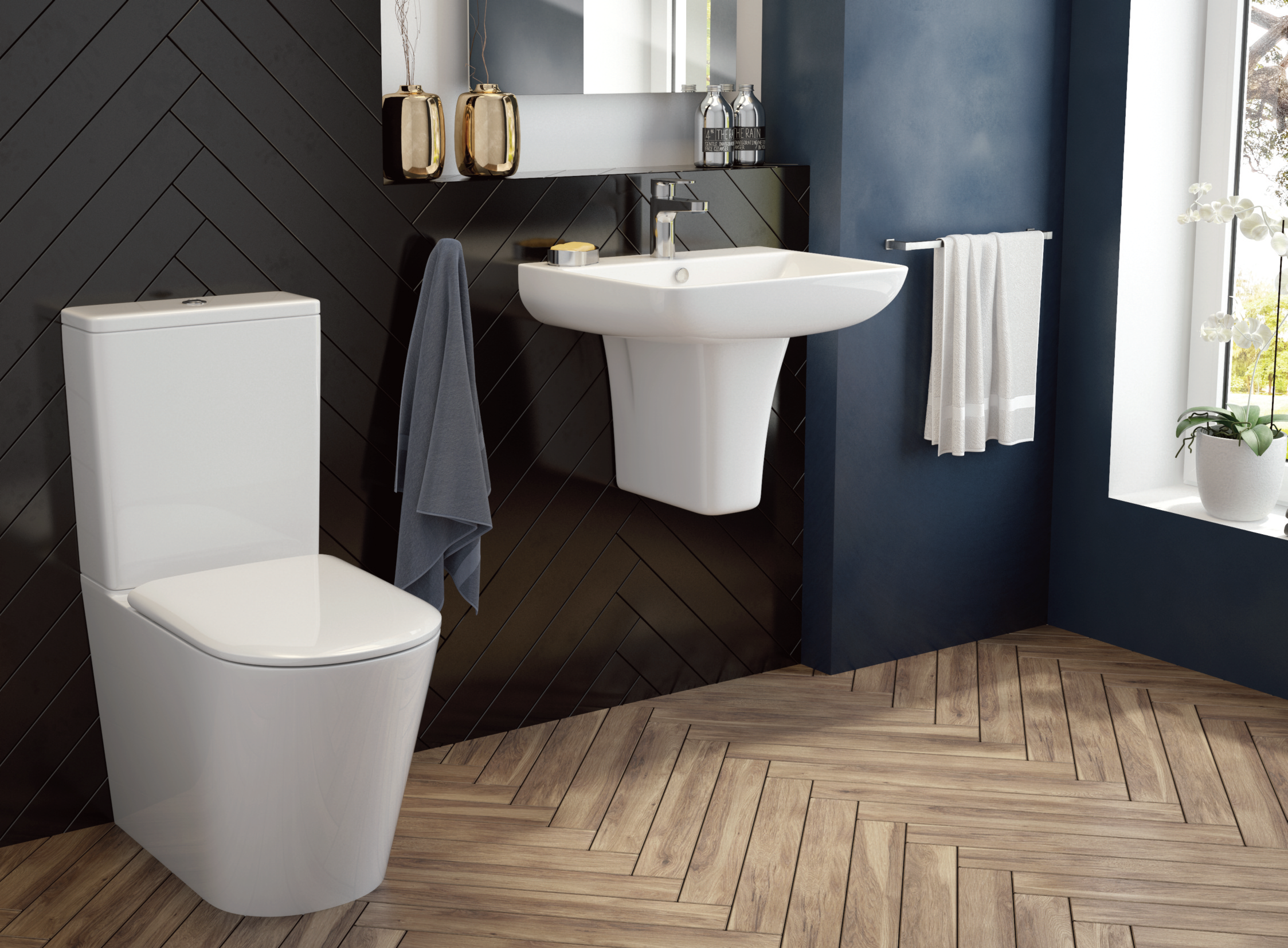 How should you go about starting a bathroom revamp?
A great place to start is to create a mood board of styles you like and also how you would like the space to feel.  You also need to consider who will be using the bathroom now and what if any future needs they may have.
Visiting a showroom like SONAS Bathrooms will help you visualise what is possible with the latest in bathroom product design and functionality.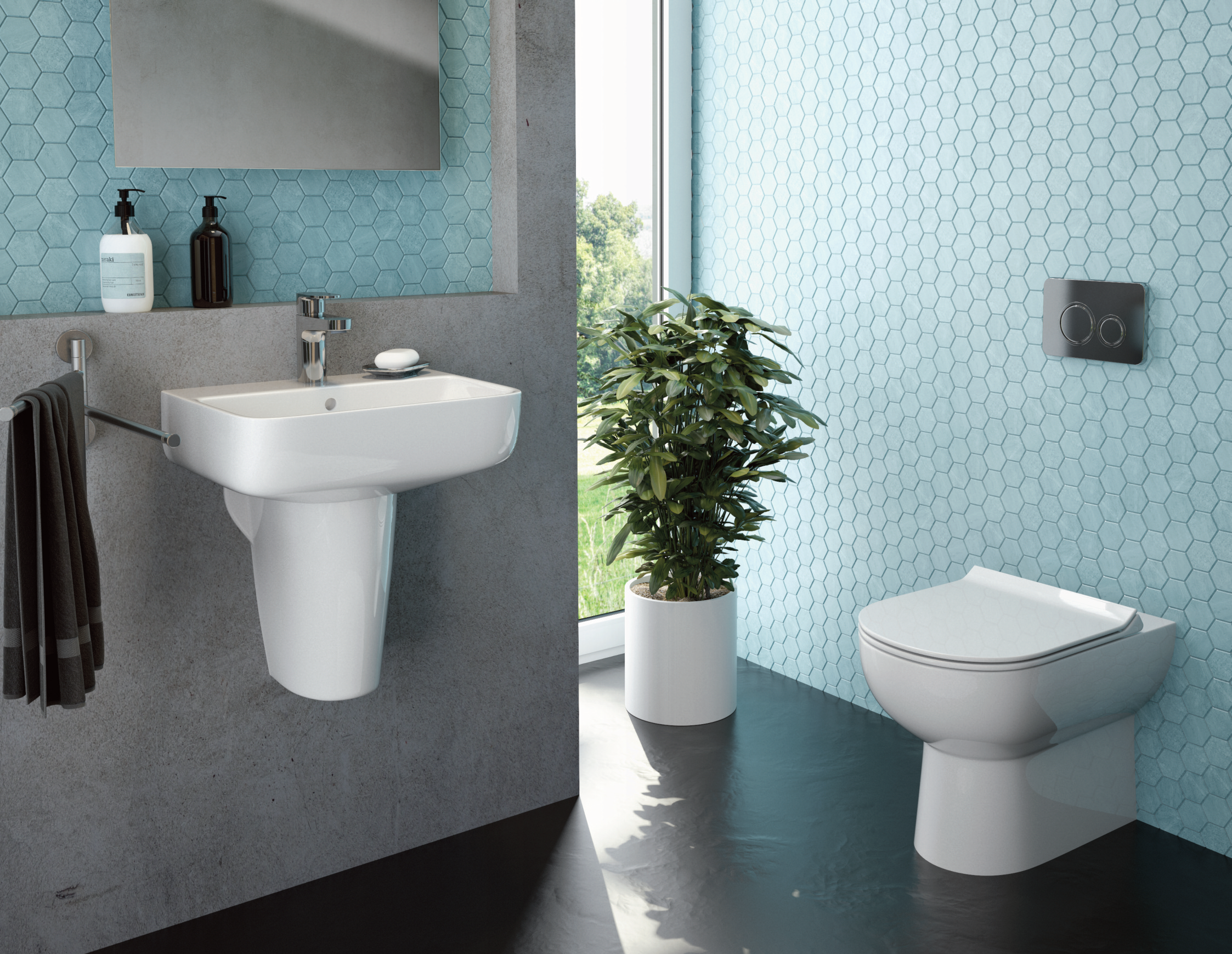 What is the most important thing to consider?
It is highly recommended to get a professional survey of your bathroom, and communicate your aspirations to your installer early in the process.
It's crucial that your onsite conditions or the provisions you make will enable the products you select to function correctly. Some showers require high pressure systems so avoid installing these models in a low-pressure gravity fed system.
Installing a larger bath without checking the hot water cylinder has adequate capacity can lead to issues of potentially not having enough hot water to fill it.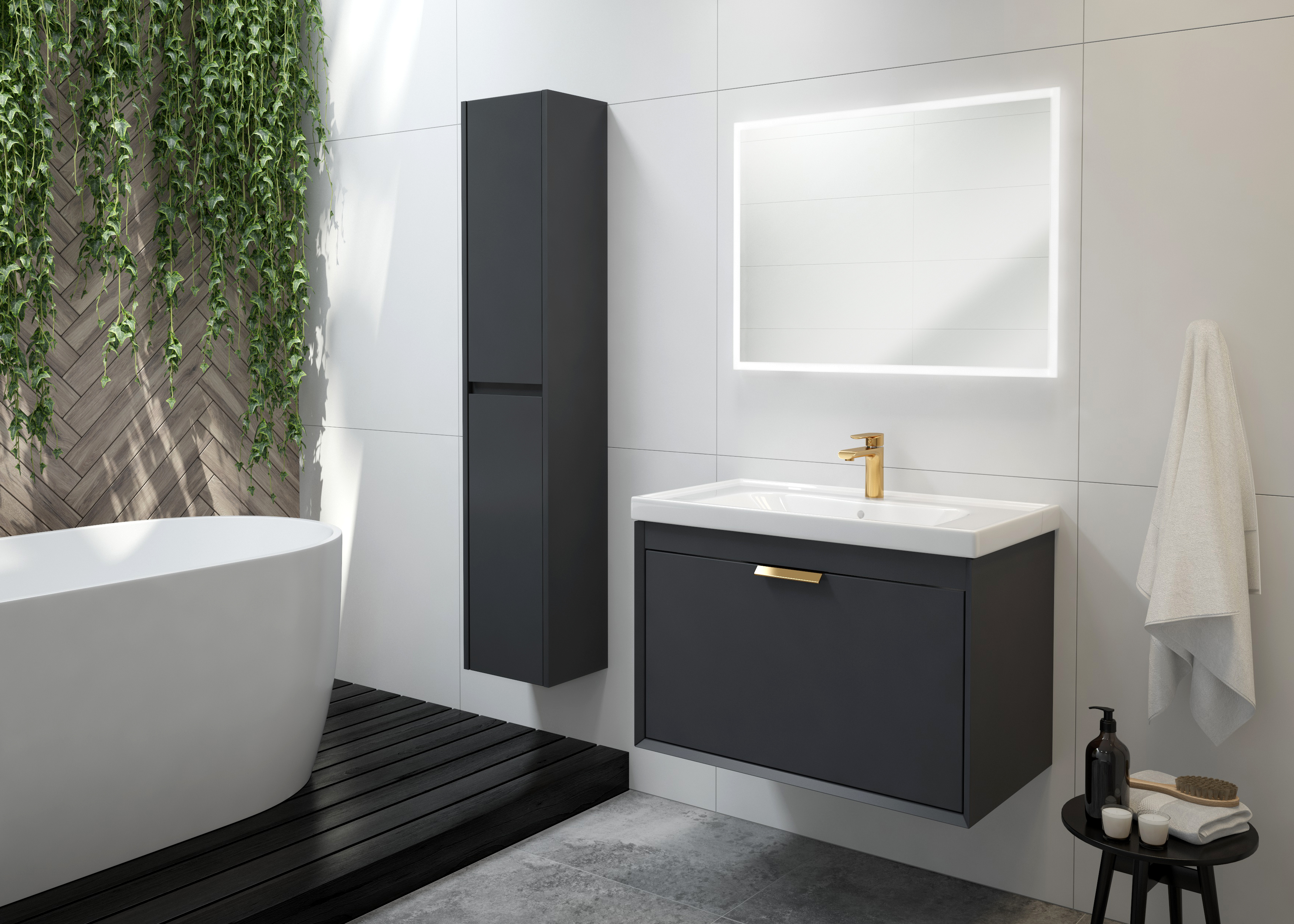 What are the big trends for 2020?
Storage is key for any size bathroom and introducing furniture in matt finishes is very popular.
Colours are also back so black and gold are making a return in fittings such as taps, showers, accessories and enclosures. The overall result for modem bathroom design is clean lines and no clutter.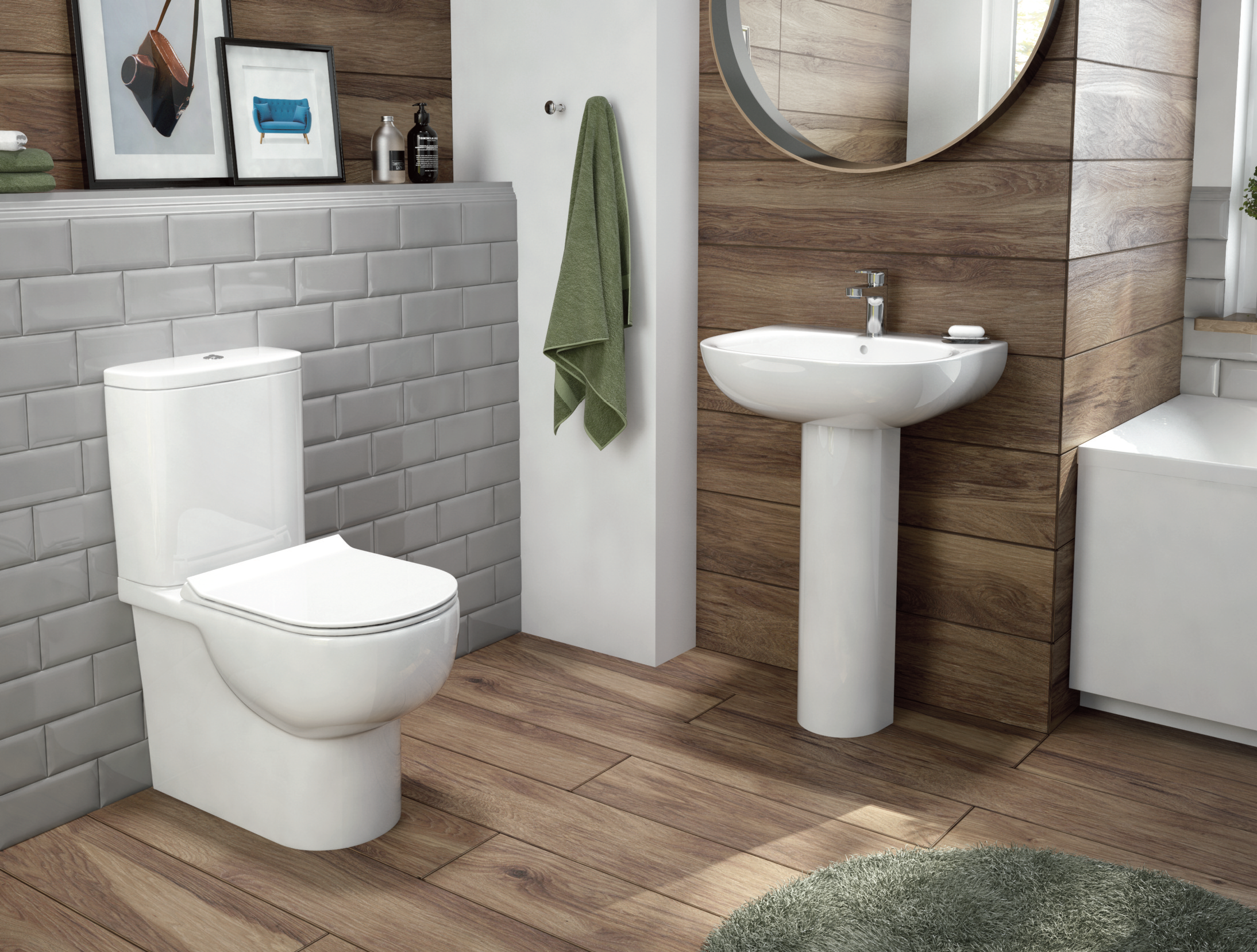 What is the biggest mistake you see people making? 
Allow a contingency in your budget of 15-20% for any unforeseen issues. Often electrics may need to be upgraded or rotten floor boards need to be replaced, a professional survey can mitigate against these surprises but best to build it in to your budget.
Make a checklist of all the high level considerations such as space, ventilation, heating, lighting and storage as this will ensure you consider each element of your finished bathroom before you start.
Sonas Bathrooms
Phone: 01 817 9755 | Email: [email protected]
Website | Facebook | Instagram
Interested in bathroom makeovers? Check out Sarah Drumm's €7500 pink bathroom project!
Share This Article