Are you a little stuck for space? These genius interior solutions will show you how to maximise the use of those awkward nooks in your home.
Having space to fill below a window can be a challenge. You won't want to put in a piece of furniture that will block the light, quite the opposite, in fact, you want to make optimum use of the natural light. Creating a reading nook is a great way to fill the space. This chaise lounge creates a comfy, inviting space; perfect for reading the Sunday morning paper cozying up with a good book.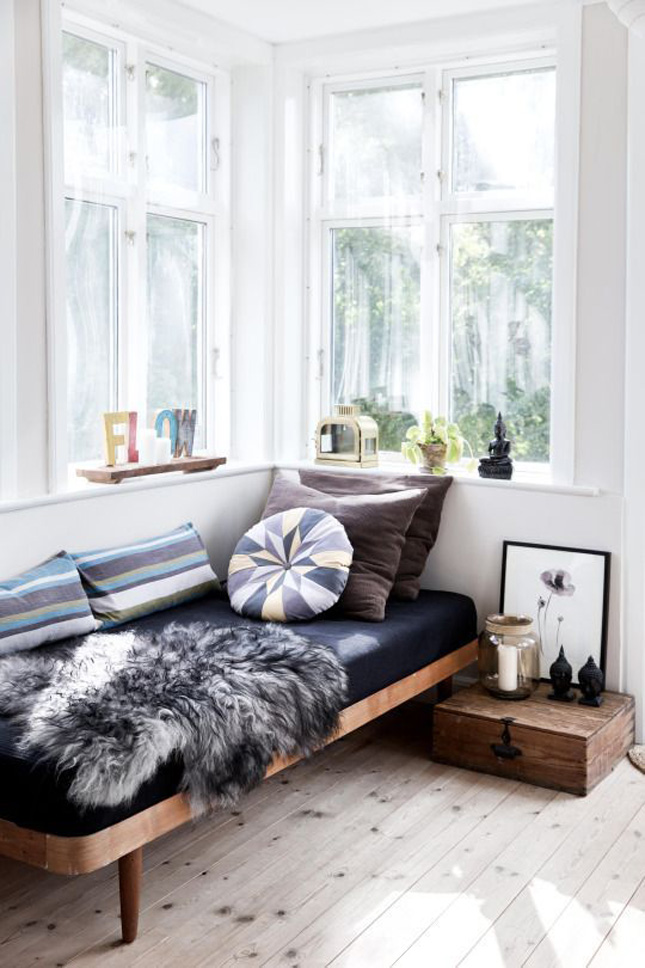 If you have the luxury of working from home, but don't have the space for a home office; create the space. This desk is goals! Perfect for storing accessories, clothes, papers, electronics etc. You could set up shop in a corner of your bedroom, and still have ample storage for all of your bits and bobs.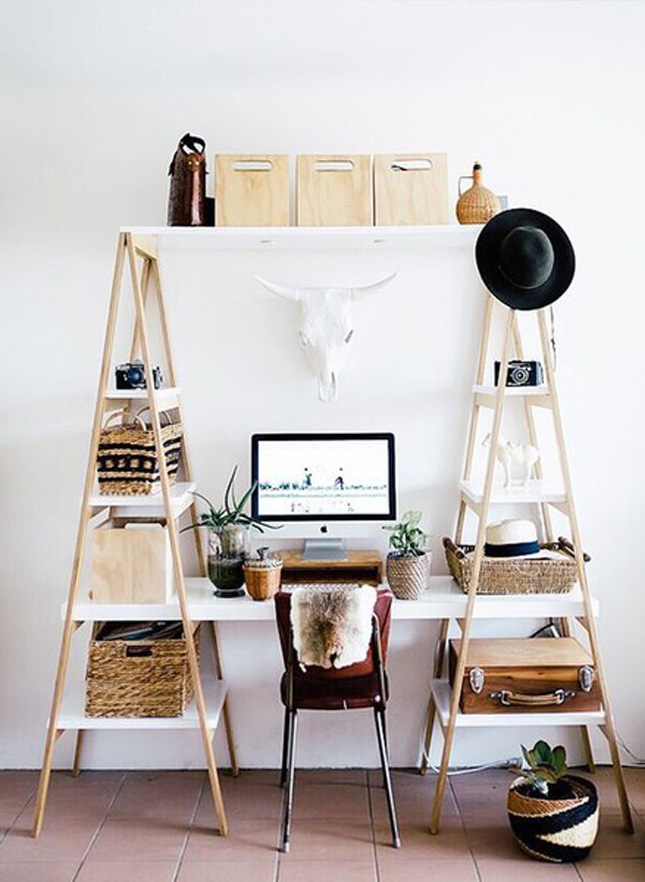 Ideal for small dining spaces, a bench will not only provide plenty of seating room at your dining table, but its long shape will draw the eye out, making the room appear longer and more spacious.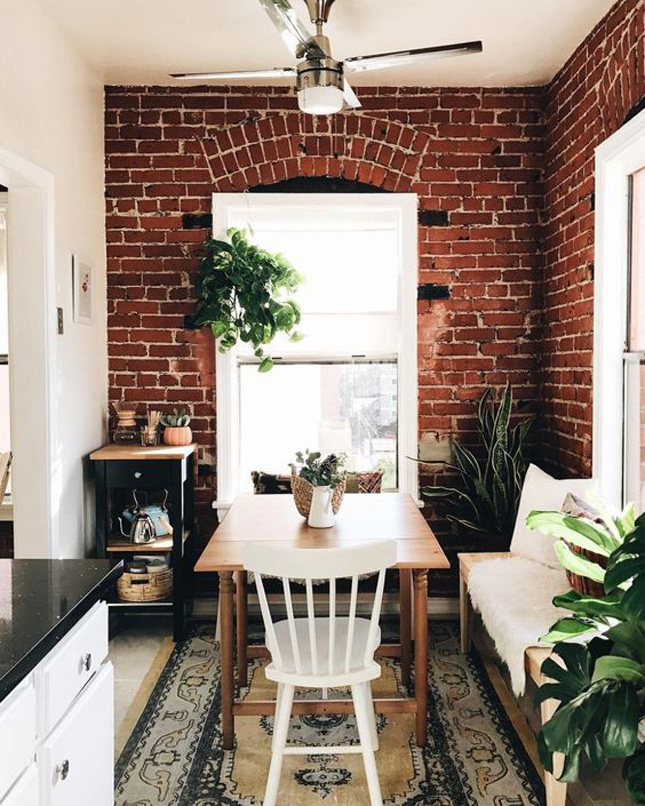 These homeowners have incorporated some very clever storage into their bedroom, with these wall hooks. Perfect for hanging up clothes, bags, jewellery, hats - the list is endless!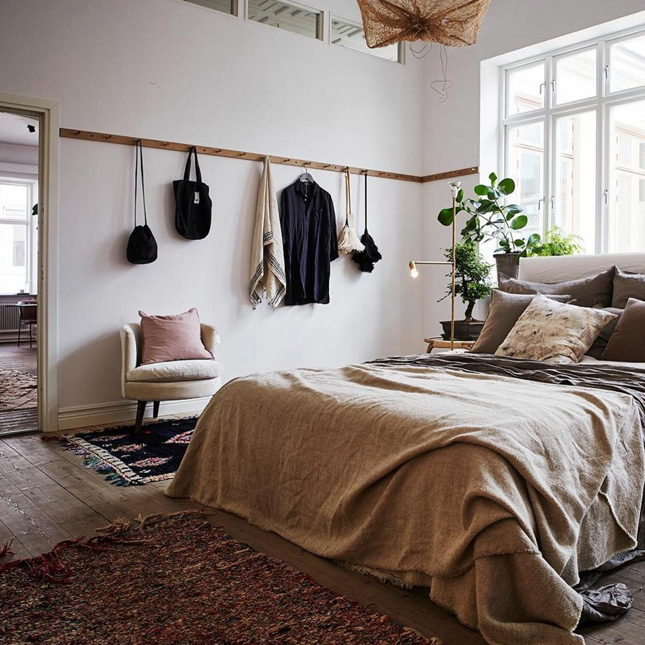 Room dividers are tipped to be a huge interiors trend in 2017/18, and we love how this one complements the dormer shape of this studio apartment.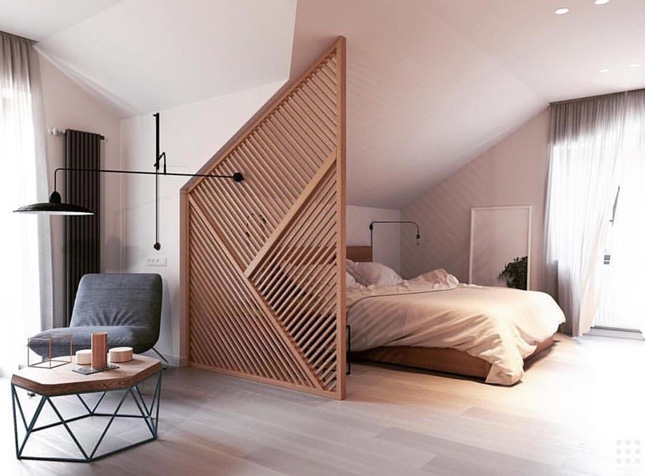 Painting your room two contrasting colours will create the illusion of two rooms. The ladder leading to a mezzanine level is perfect for accessing the larger items that you can store up there.