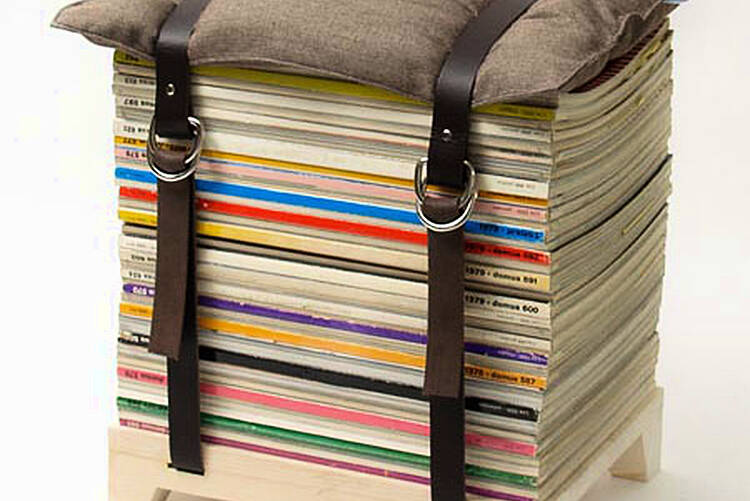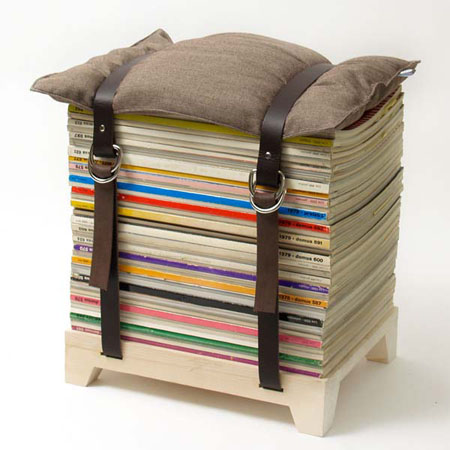 Fess up, you have tonnes of House and Home magazines lying around your home and you just don't have anywhere to put them anymore. We feel your pain. Well we did until we spotted this thrifty idea and now our homes are free from magazine overflows and we have lovely footstools. Win win. Here's how to do it yourself.
You'll need
Magazines (all the same size)
Two belts (get some cheap ones in Penneys)
A cushion (preferably one the same size as the magazines)
Directions
Take the two belts and lay them side-by-side on the floor. Adjust so they are a distance away from each other but have the same distance at each end of your magazines.
Pile your magazines on your belts until you reach the desired height.
Place your cushion on top of the magazines and secure the two belts.
Tah dah
Pic Credits: via www.igreenspot.com
Share This Article