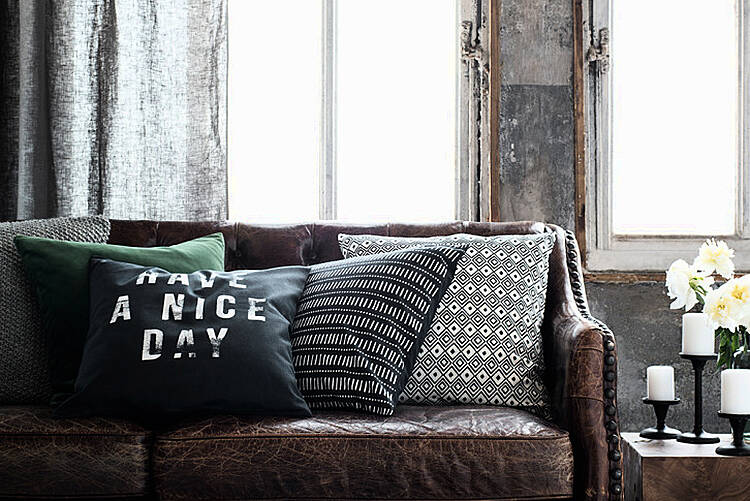 Above: H&M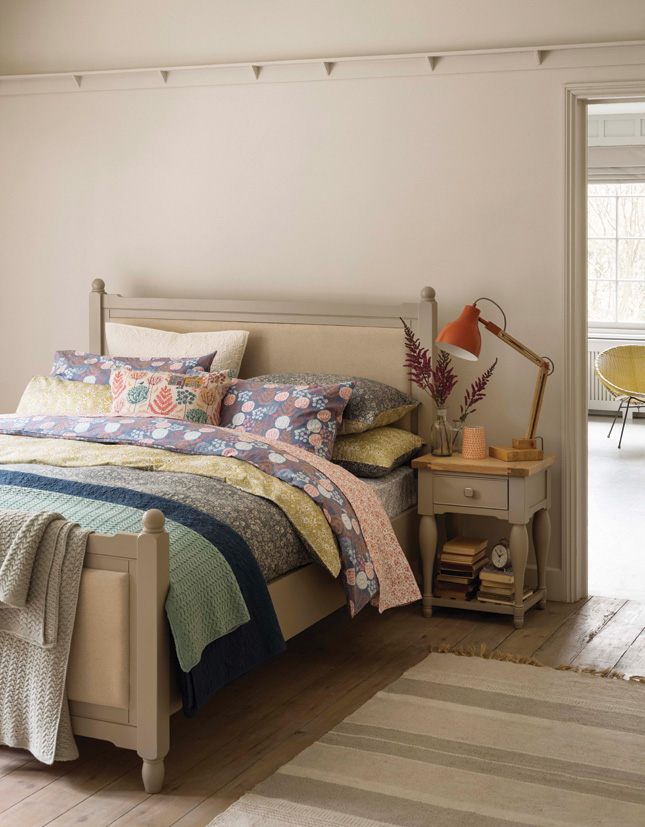 Above: House of Fraser
BLUNDER NO. 1: PAINTING FIRST
This is one of those design mistakes that any of us can make (and probably have in the past) – picking paint first. Some designers advise choosing your room's fabrics and main textiles, such as rugs and curtains, first. Why is this? It's easier to find fabrics that we love and then pick the paint to match. It's harder to find a fabric that we love, that just so happens to match the paint we've put on our walls. Makes sense to us!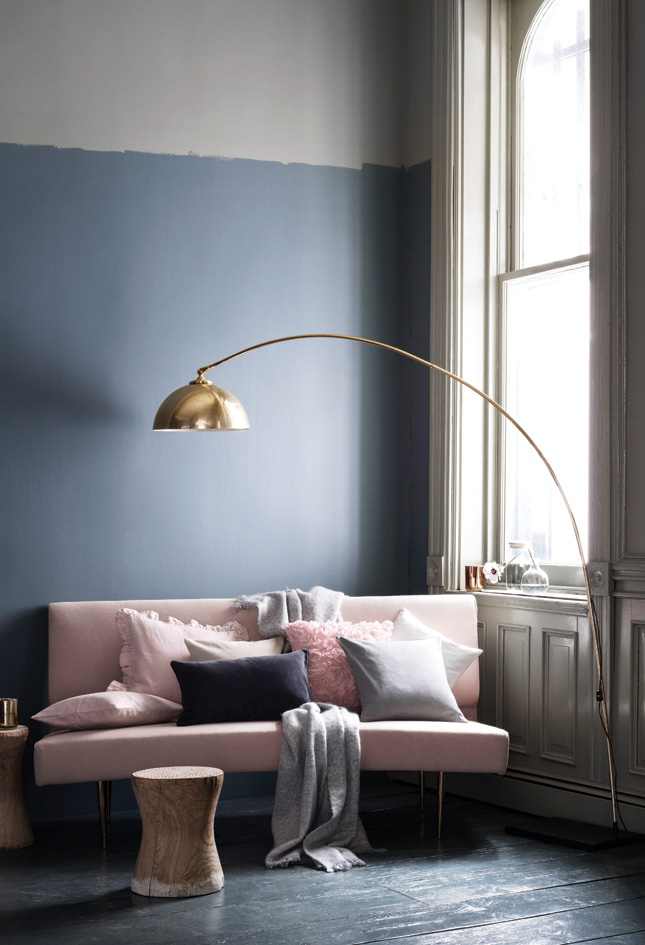 Above: H&M
BLUNDER NO. 2: WRONG SCALE
Making sure your furniture fits your space might seem like a no brainer but you'd be amazed how the power of aesthetics, or the thought of saving money, can get in the way. Whip out the measuring tape and make sure that the two-seater sofa isn't drowning in your wide living room with high ceilings and the rug doesn't resemble a postage stamp.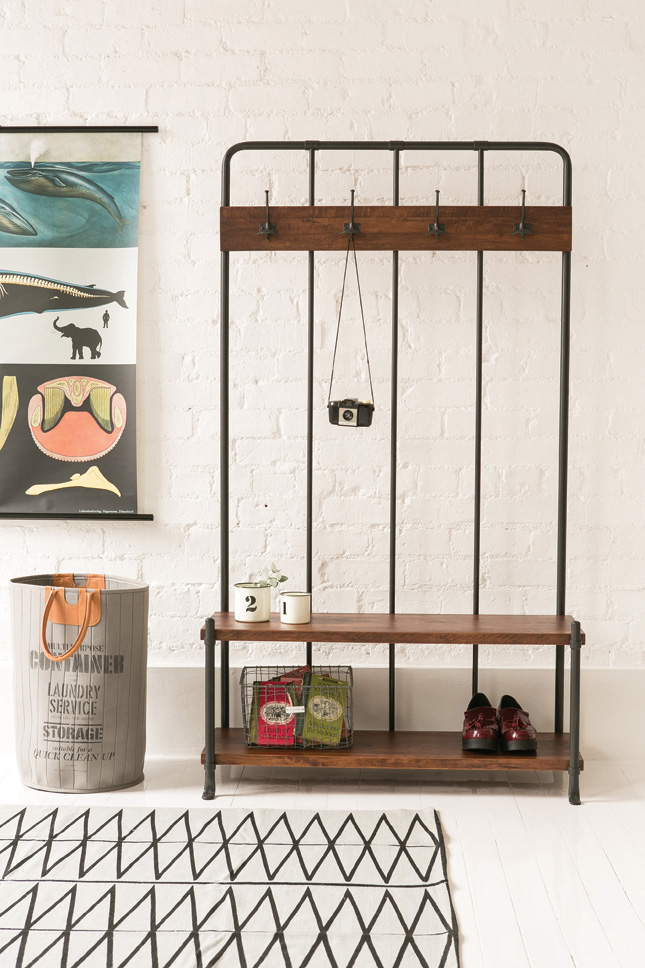 Above: Rose & Grey
BLUNDER NO. 3: A BAD FIRST IMPRESSION
It's the first thing you see as you walk in and the last thing when you go out, so don't forget about the hallway. A nifty looking coat and shoe rack, an impactful print and a clean floor will do wonders for your mood. Interior design is the one place where first impressions are so important.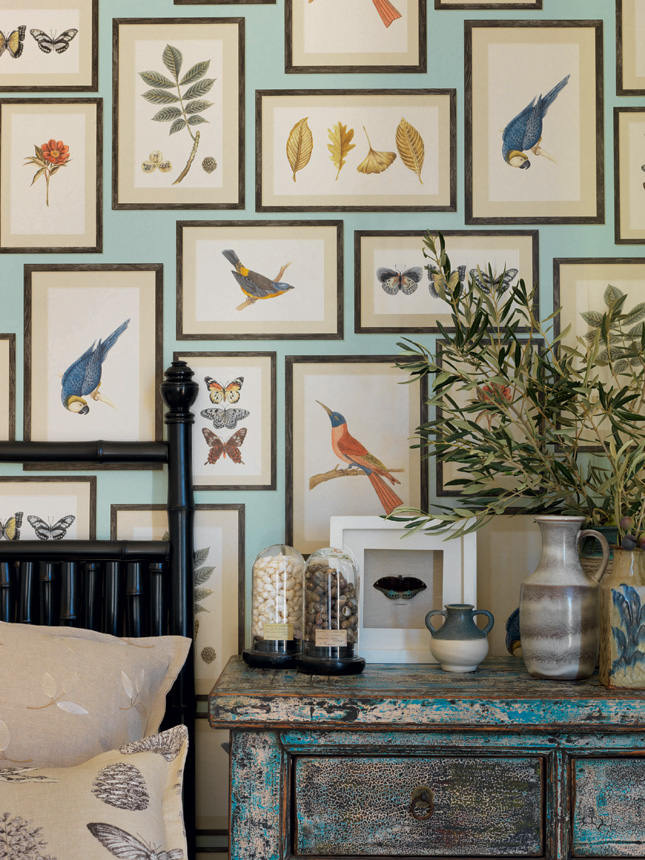 Above: Tapete Picture Gallery 02, €16.76 per sq/m, 5qm.de
BLUNDER NO. 4: DISPLAYING COLLECTIONS INCORRECTLY
We all have collections in different ways; somehow what started with one little ceramic bird is now a flock in various shapes, sizes and colours. The wrong way to display these is by scattering them throughout the home. No matter what the accessory is, it is best to display them in arrangements and groupings. There is a steadfast rule to arranging items into groups and it's called the Rule of Three. So, gather what you love into groups and display them loudly, proudly and, of course, properly.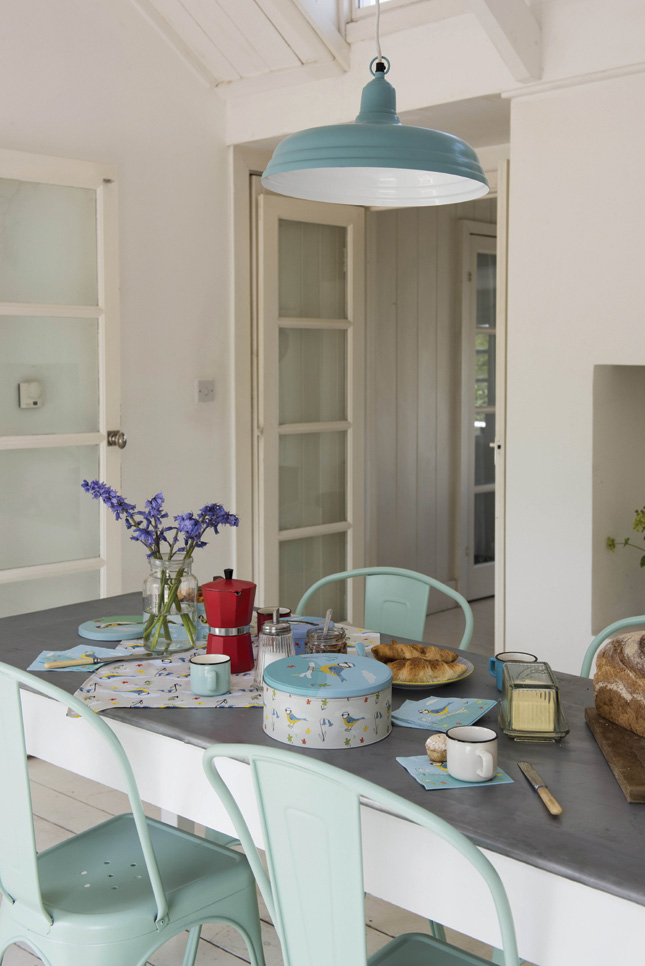 Above: Dotcomgiftshop.com
BLUNDER NO. 5: BIG CHANGES INFLUENCED BY SMALL TRENDS
If you're dedicated follower of fashion, you'll know trends can be easy to introduce without going to drastic measures. If a colour is the 'it' hue of the moment and you just have to introduce it, put down the paintbrush and look at other options. Lighting, furniture and soft furnishings may be your port of call, so things can get switched up, and played around with, as the seasons change.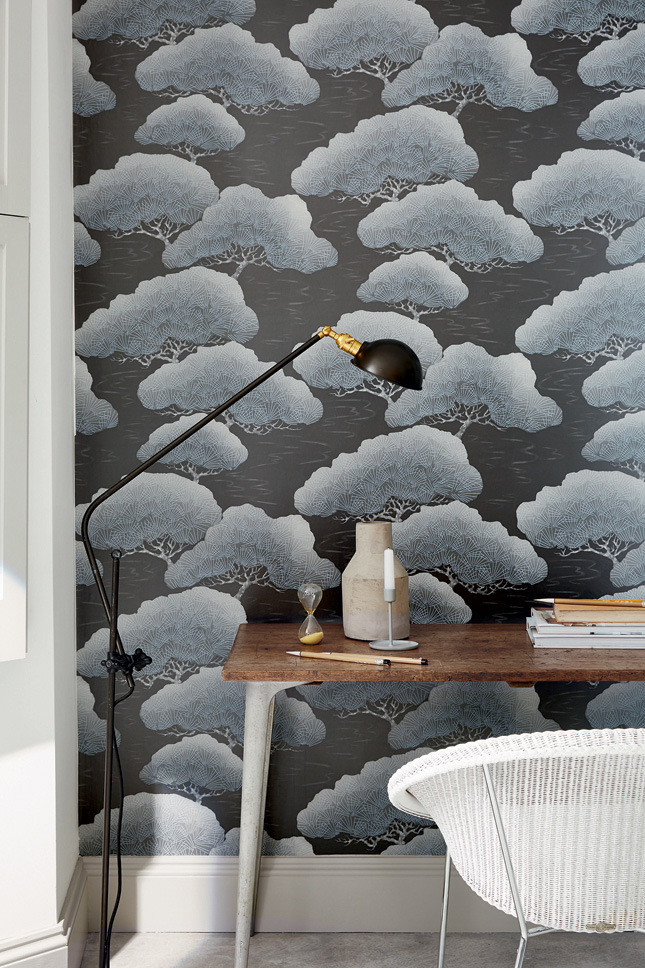 Above: Little Greene
BLUNDER NO. 6: BAD LIGHTING
We NEED to invest in good lighting. Arguably, lights will say more about you and your style than any other piece of furniture – but maybe that's just us? Think about what the room does and how your choice will effect other pieces of furniture. If you have limited work desk space, look at floor lamp options, so you can be more productive.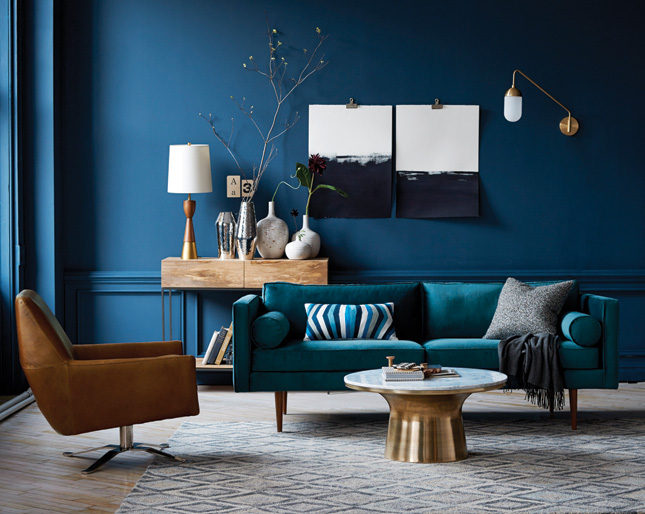 Above: West Elm
BLUNDER NO. 7: FORGETTING A FOCAL POINT
This is a very common design mistake. Find a focus or purpose for the room, and then place the furnishings around that point. A fireplace, a large painting, or even a coffee table that encourages guests to sit and converse are all good examples.
5 SIMPLE DESIGN RULES TO LIVE BY
Don't hold on to something you hate
Play with differing furniture height
Make sure the rug is the right size and to scale for the room
Ask for design advice if you need it
Add your own personality