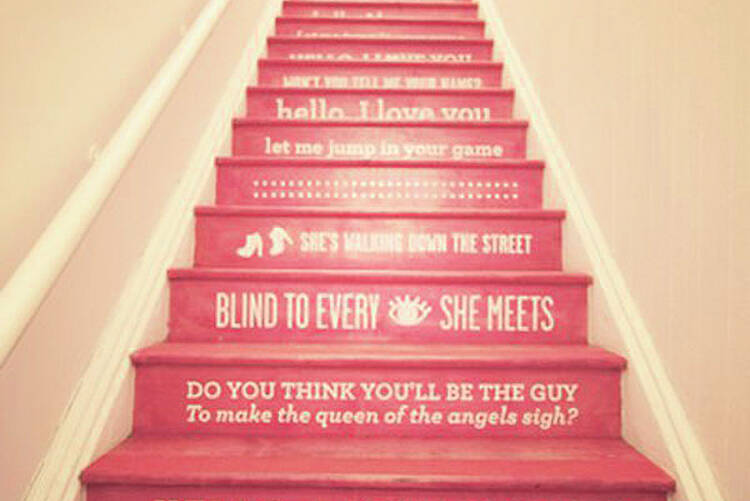 We are loving this new trend and we think you will too. Replacing a stairs can be a costly endeavour as well as a lot of hassle. If you're sick of your old stairs instead of ripping it out why not follow the new trend of painting your stairs with these colourful inspirations. Goodbye carpets.
This look is so retro but makes a big impact.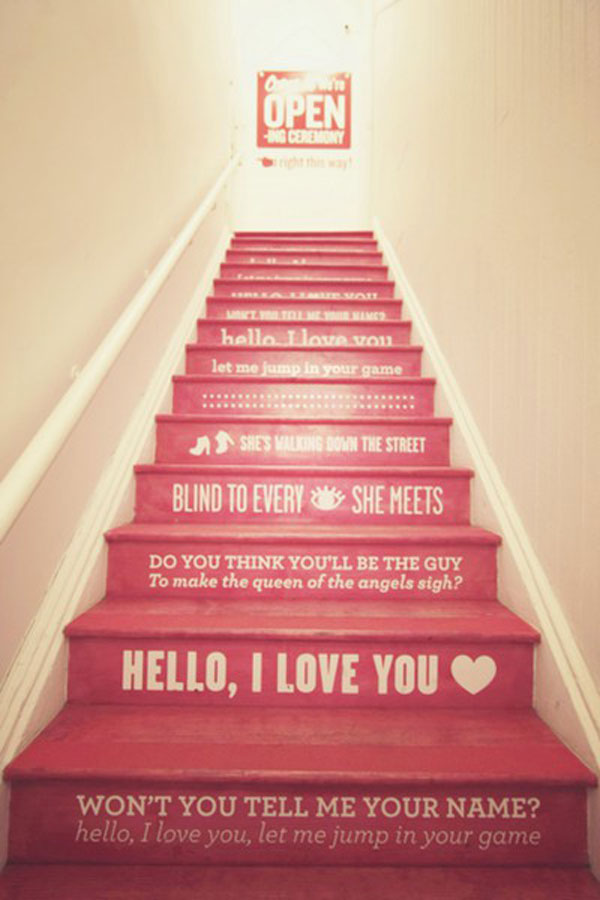 Don't be too scared buy how difficult this may look. You can easily purchase stick-on quotes online to stick on your steps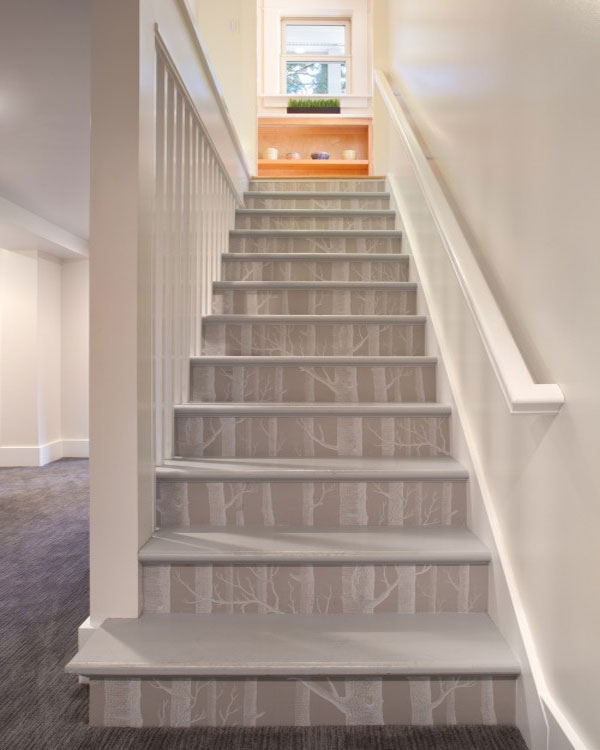 Left over wallpaper? Use it on your steps. Genius.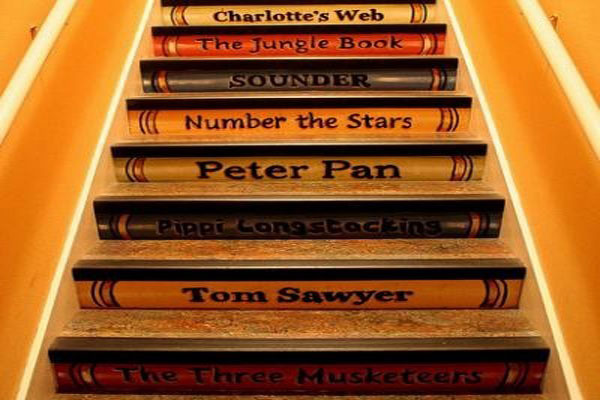 We love the book inspiration used in creating these steps.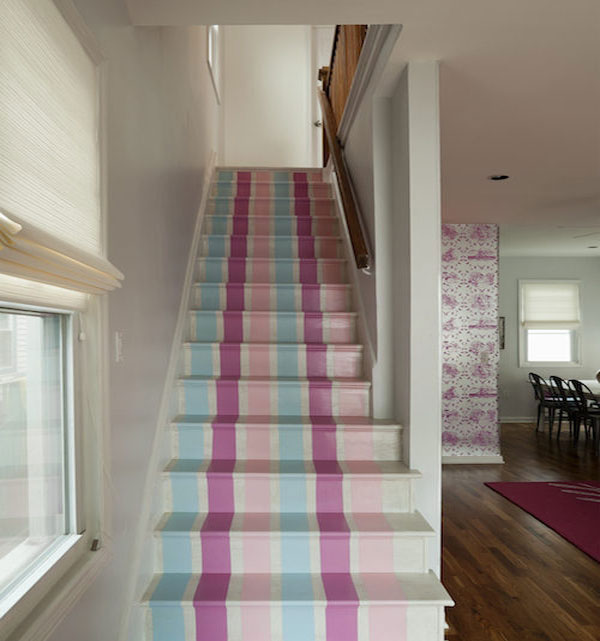 Masking tape and a steady eye is all that you need to create this look. We like the use of different colours that compliment each other.
The great thing about this trend is that once you're sick of it you can just paint over it. You could even try all of these different looks, this look is all about having fun.