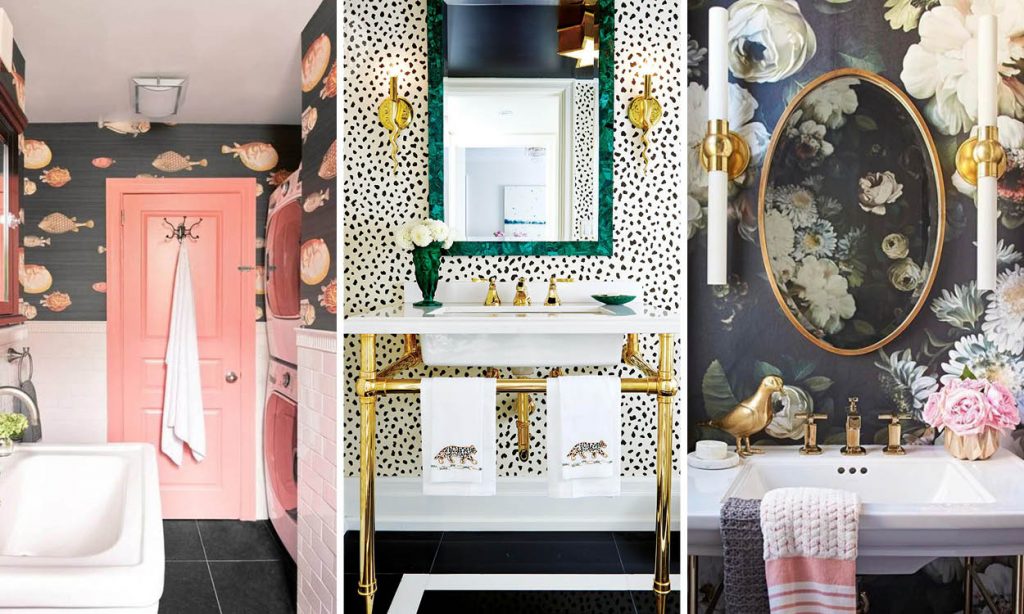 It's possible that even the mention of wallpaper in the bathroom may immediately conjure up images of carpeted spaces and terrible 80s interiors for you, but push them to the back of your mind. As wallpaper keeps growing in popularity, it's even sneaking in a comeback in the bathroom, and we are fully on board with it.
Bathrooms are so often the one room in the house where any creativity or interior style shown throughout the rest of the home gets lost or forgotten, and there's no reason for it. Changing your bathroom can be an expensive undertaking, especially when you start swapping out hardware and plumbing, but a change in non-tiled areas of the wall is surprisingly simple. Whether you're looking for something super bold and out there, or something very small and subtle in terms of design, it's out there, and either way, adding some wallpaper to your bathroom walls is an easy way to make a big impact, especially in rooms which are typically relatively small. Plus, it's also a good way to distract from any unsightly features you may want to hide.
Wallpaper in the bathroom can be especially good where you have a slightly strange shaped bathroom, or a bathroom with a toilet hidden in a small nook. Embrace the room's offbeat constitution with some unconventional wallpaper, and add some fun to a space that can often be one of the more boring rooms in a home.
Get inspired by taking a gander at these 17 examples of gorgeous wallpapered bathrooms. We'll be surprised if you haven't got your wallpaper paste at the ready by the end!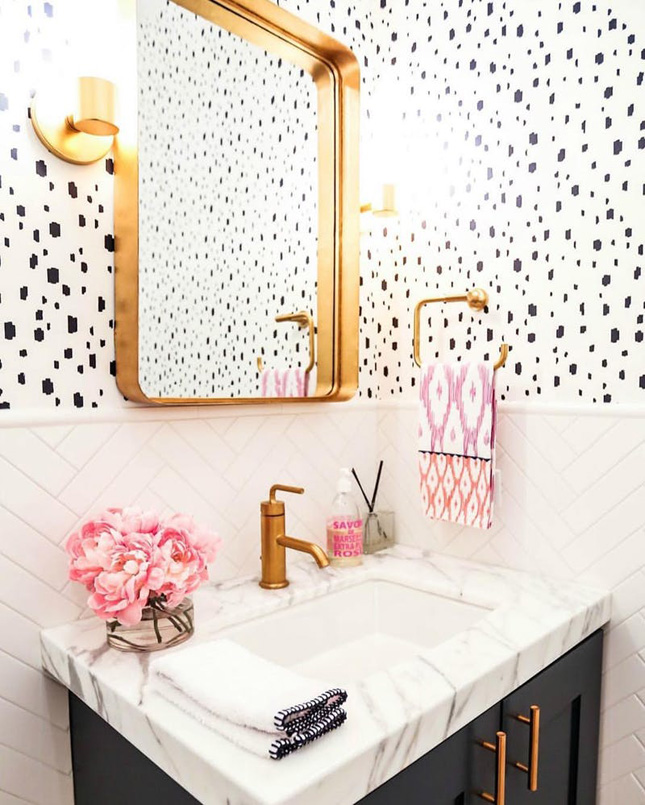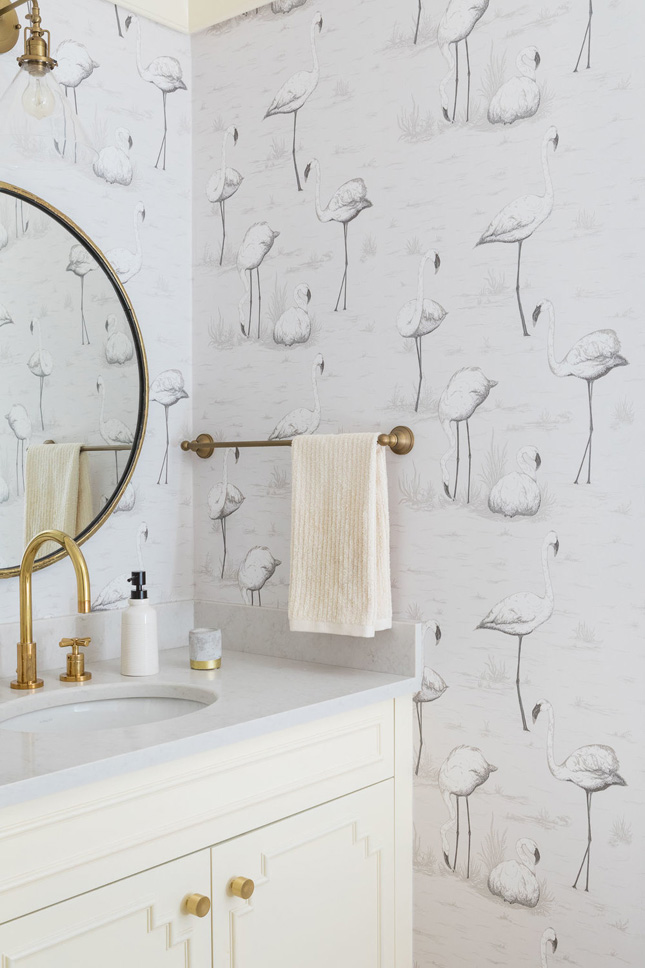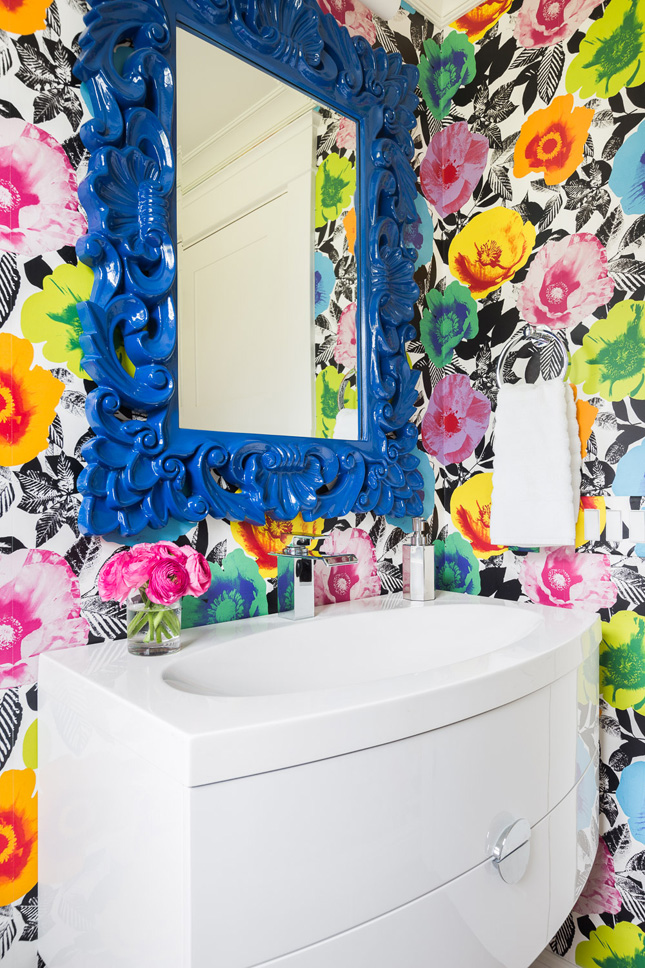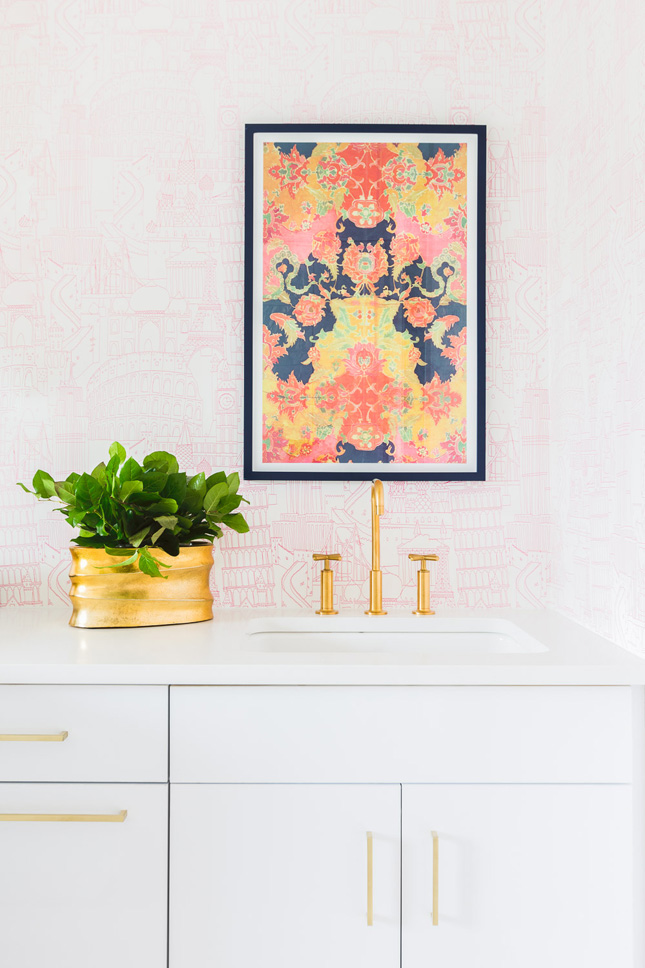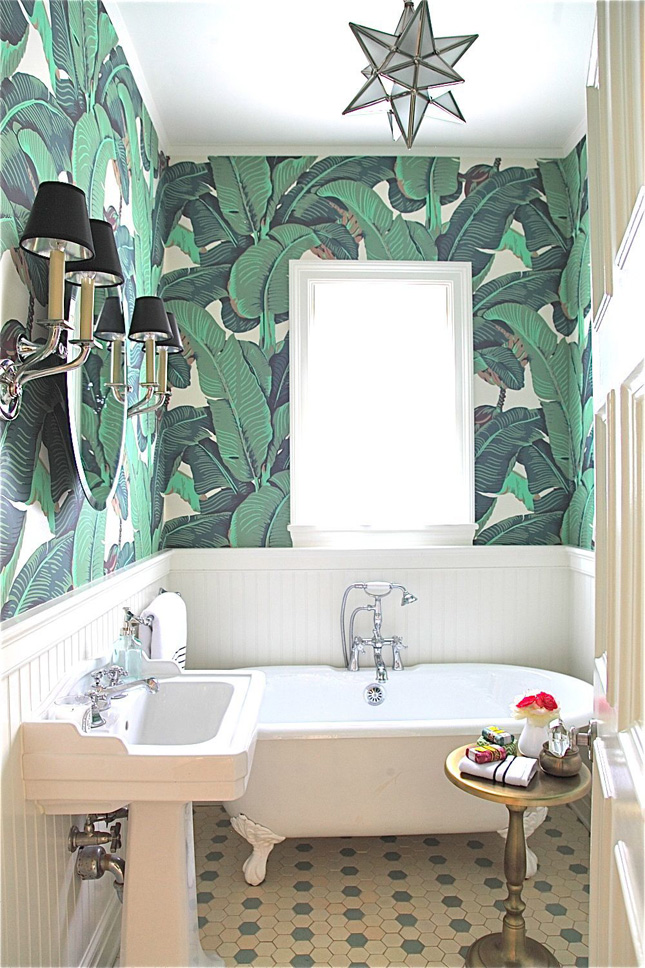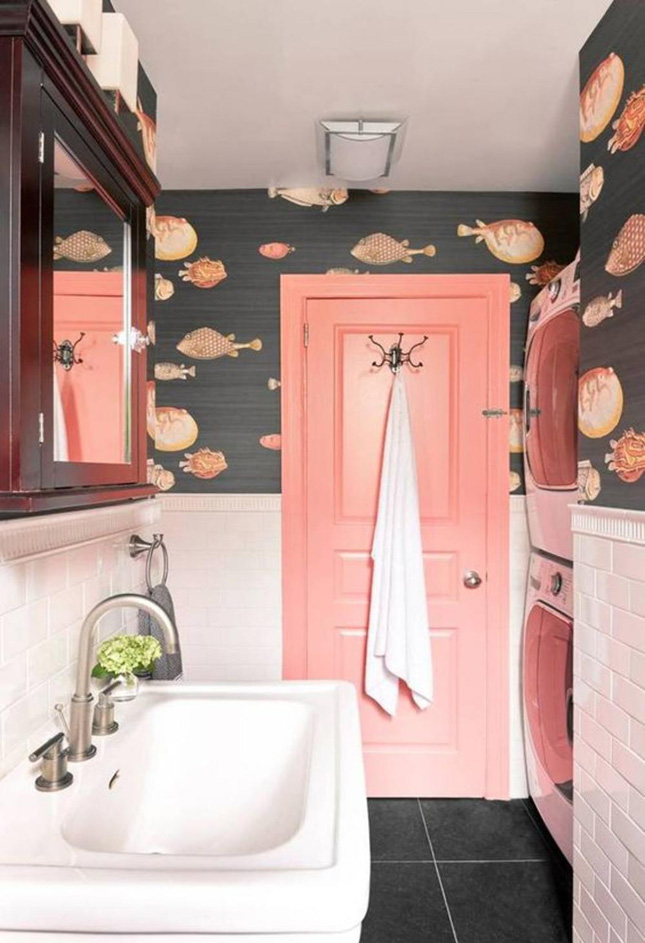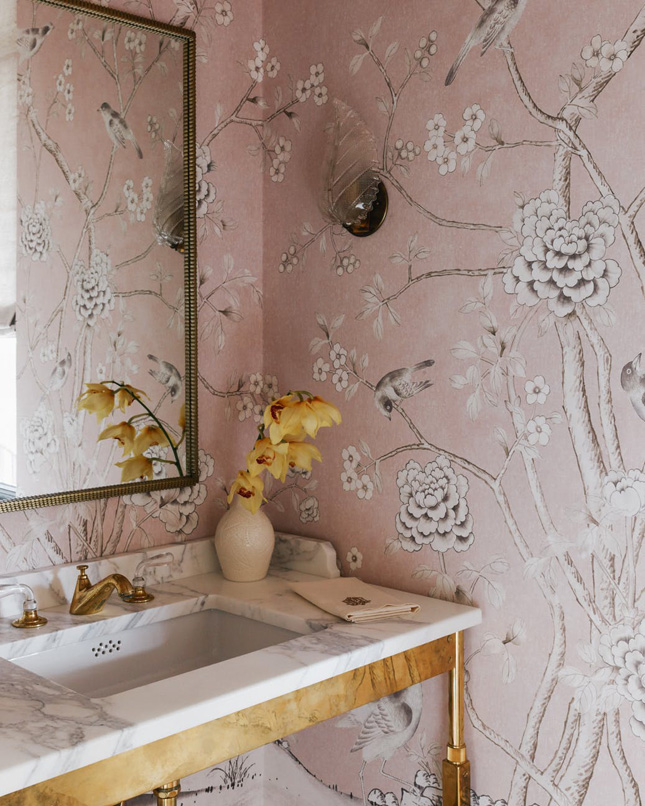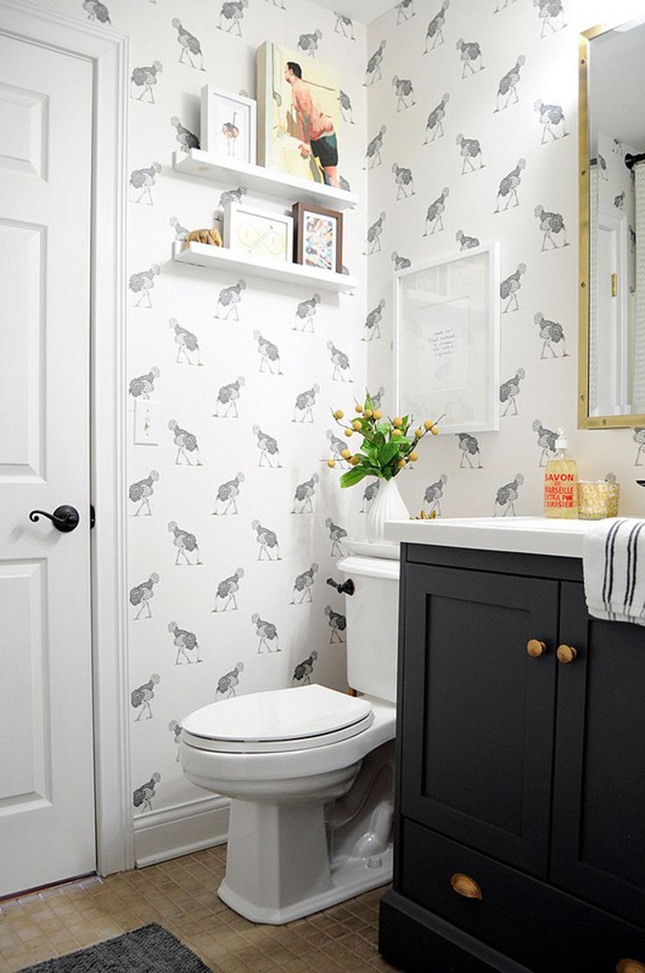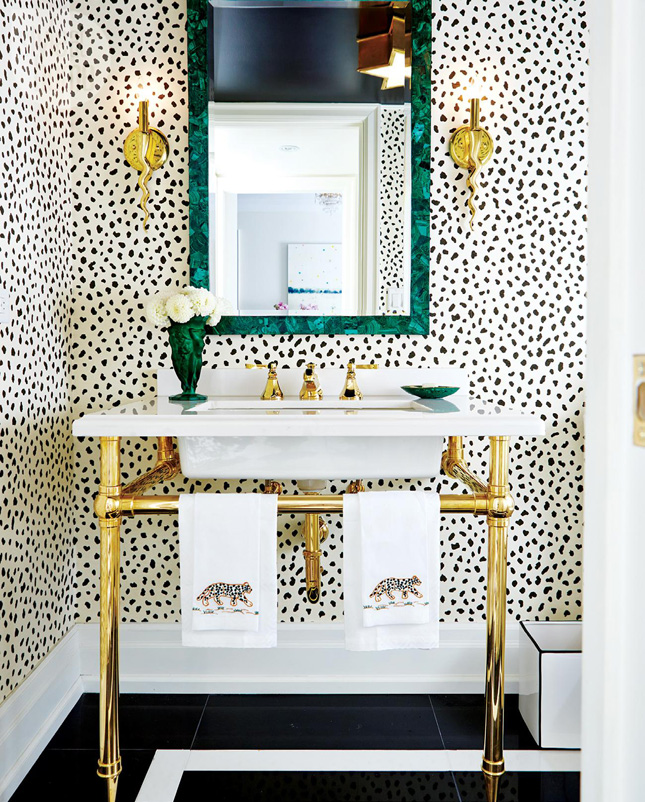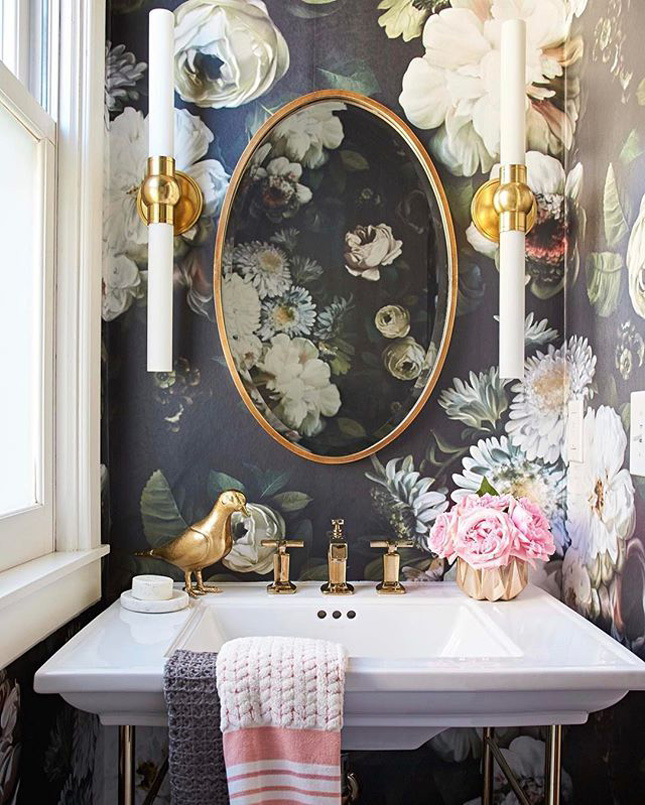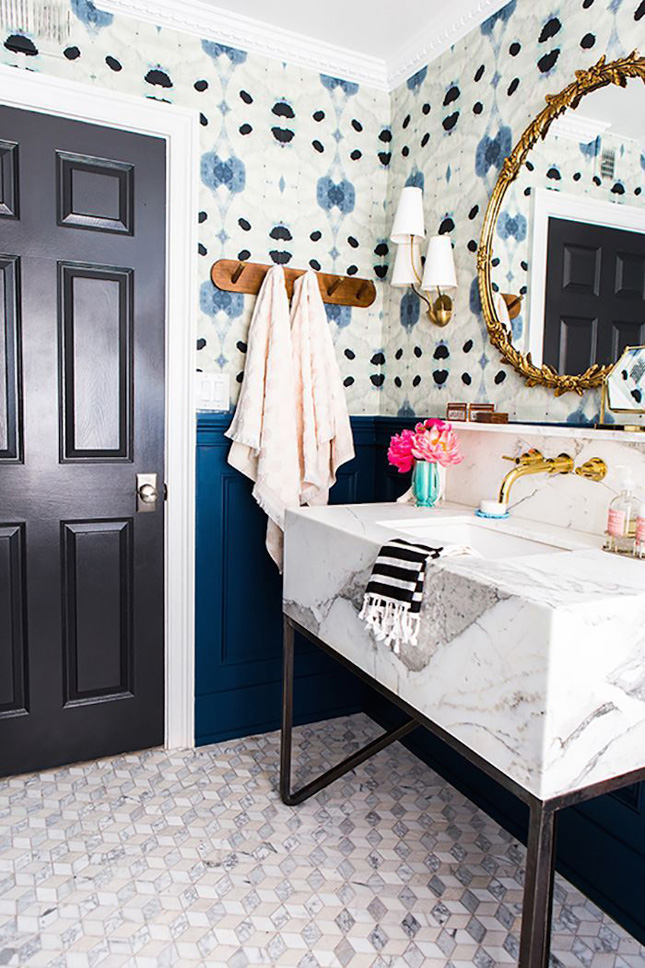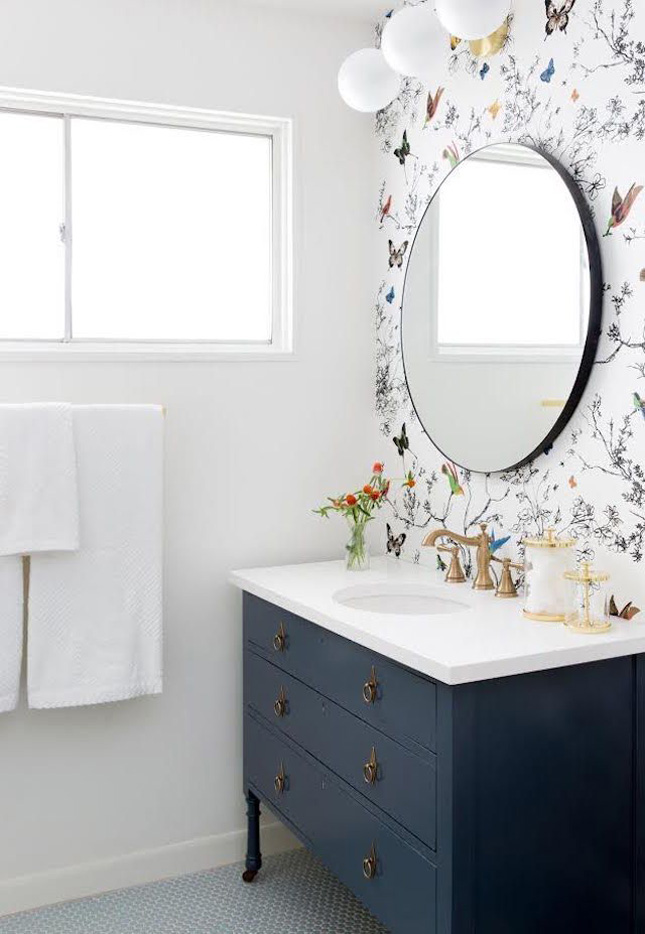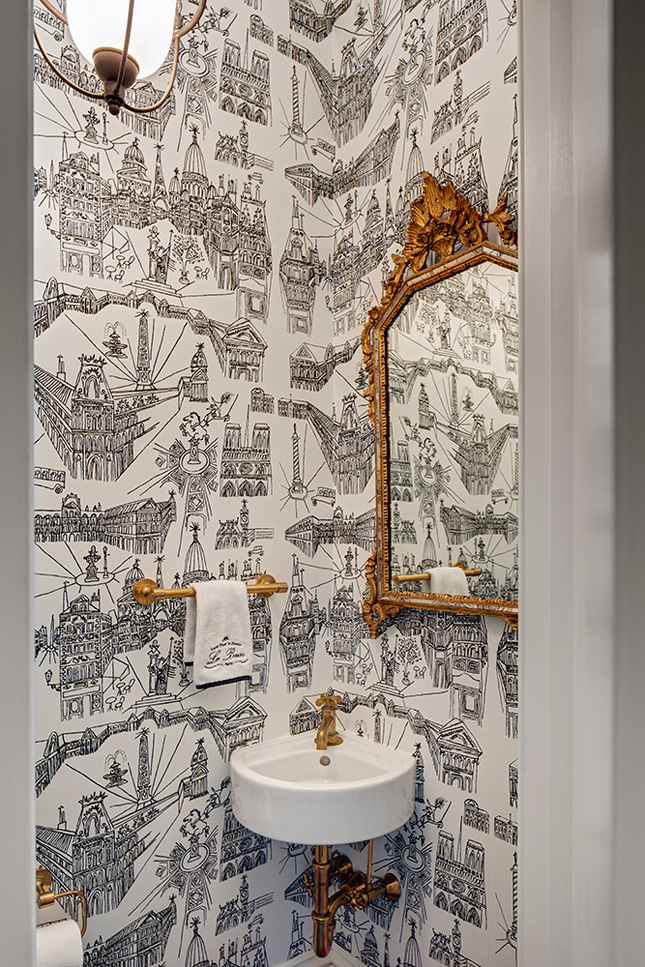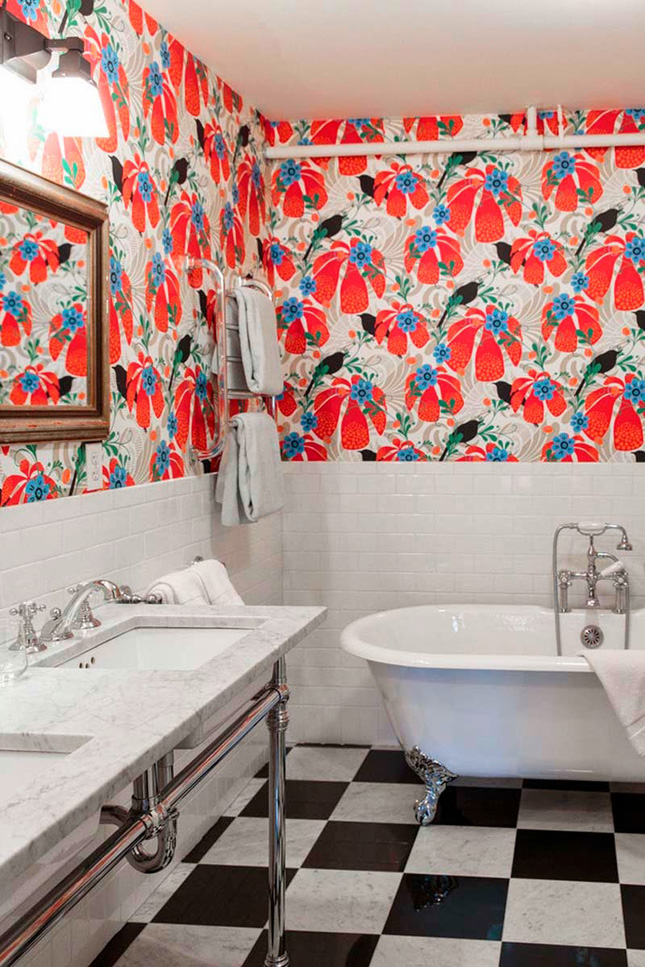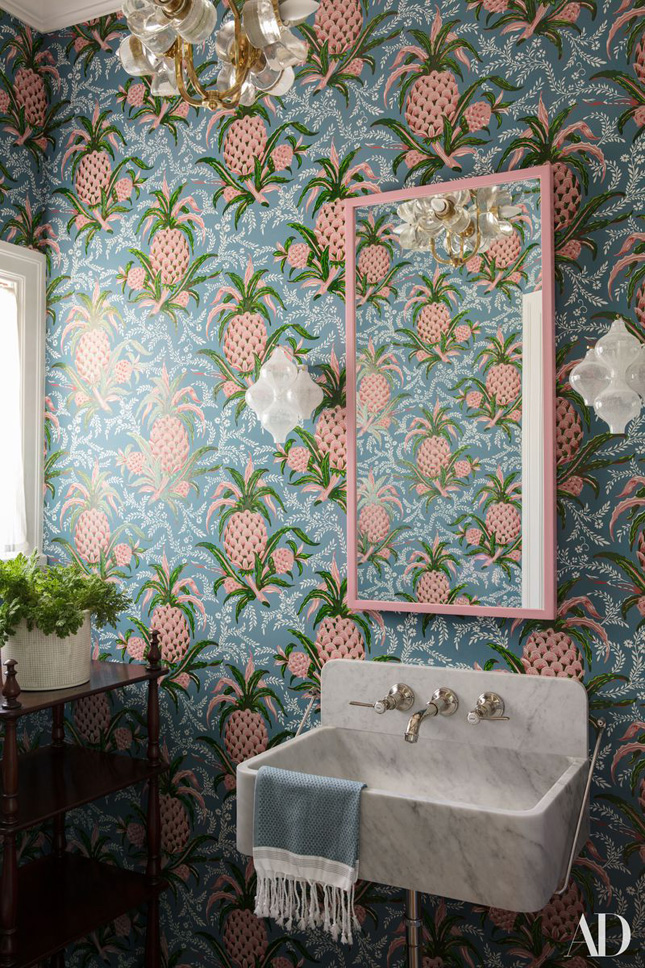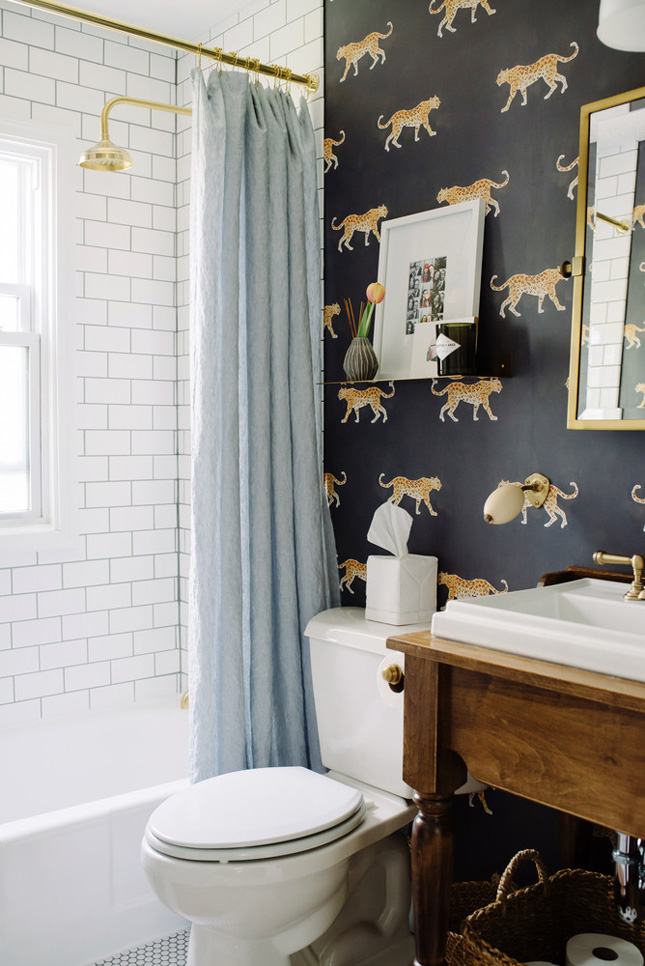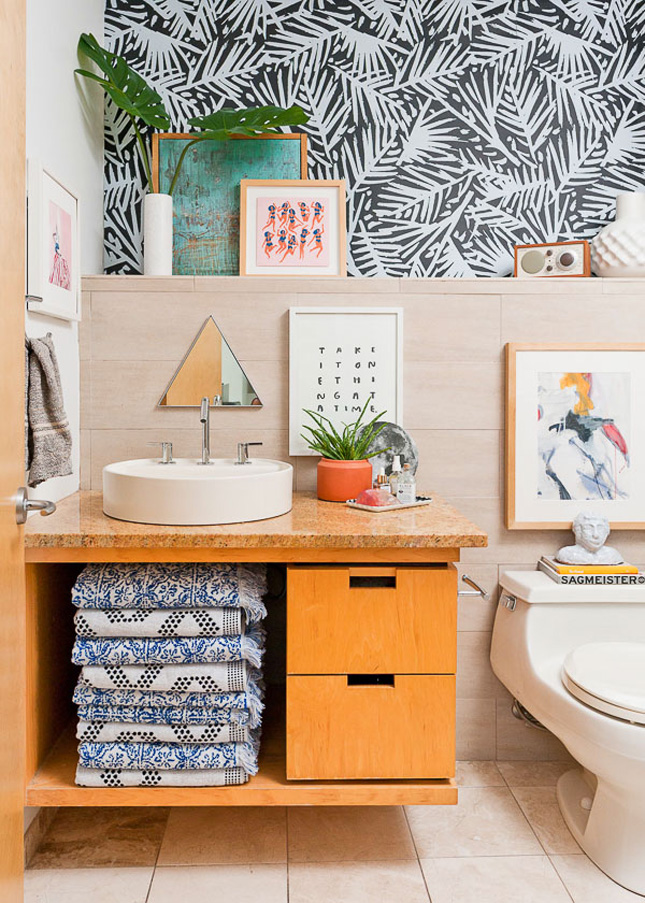 Images: one / two / three / four / five / six / seven / eight / nine / ten / eleven / twelve / thirteen / fourteen / fifteen / sixteen / seventeen