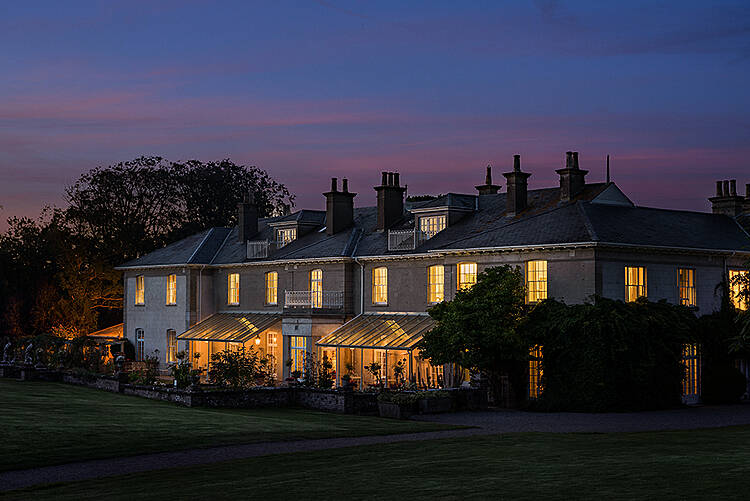 Be inspired by the lush interiors and luxurious comfort of Dunbrody Country House hotel, newly and beautifully renovated for 2023
Words: Ruth Bell
Dunbrody Country House hotel is an elegant Georgian building, nestled in 300 acres of beautiful parkland, located on the dramatic Hook Peninsula in Co. Wexford. All of which combines to provide guests with a truly unforgettable break in a breath-taking setting. The hotel features 22 bedrooms and suites, a world-renowned gourmet restaurant, chic Champagne seafood bar and terrace from which to soak in the stunning views.
Husband-and-wife team Kevin and Catherine Dundon, who have managed and operated the hotel for over 25 years, are passionate about offering the finest food and warmest of welcomes. As such, any guest of Dunbrody will enjoy a luxurious and indulgent stay, emerging pampered and refreshed after an authentic Irish country house experience. Newly refurbished for 2023, read on for some of the highlights of Dunbrody.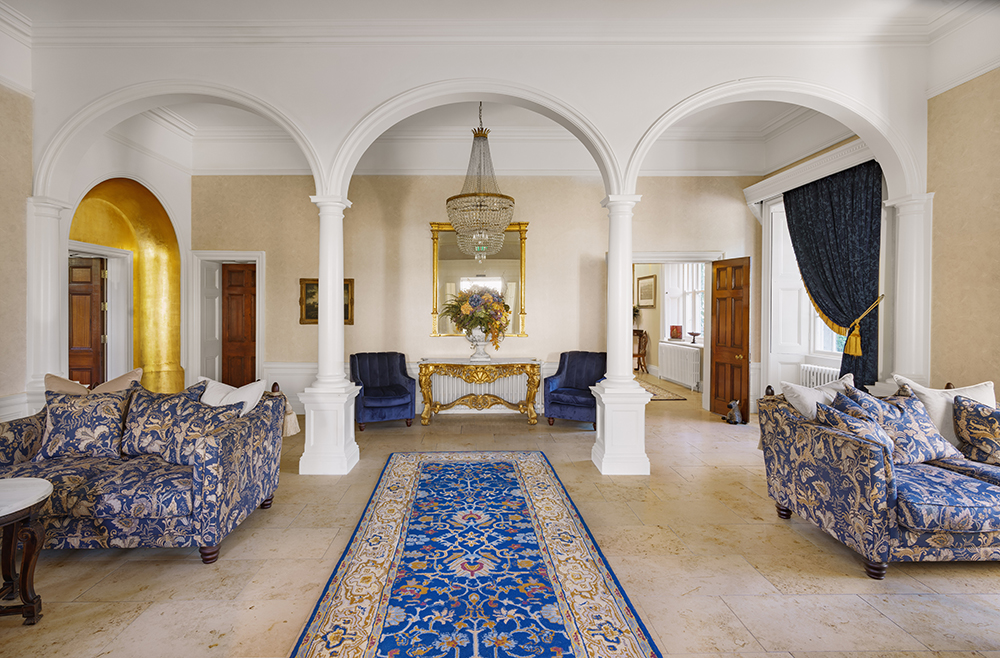 Stepping into the reception at Dunbrody Country House is like going back in time. The high ceilings and sumptuous furnishings are reminiscent of the early 19th century when the house was built. However, the emphasis is on comfort and there are also sumptuous sofas by the fireplace; the perfect place to curl up with a book on a winter's afternoon.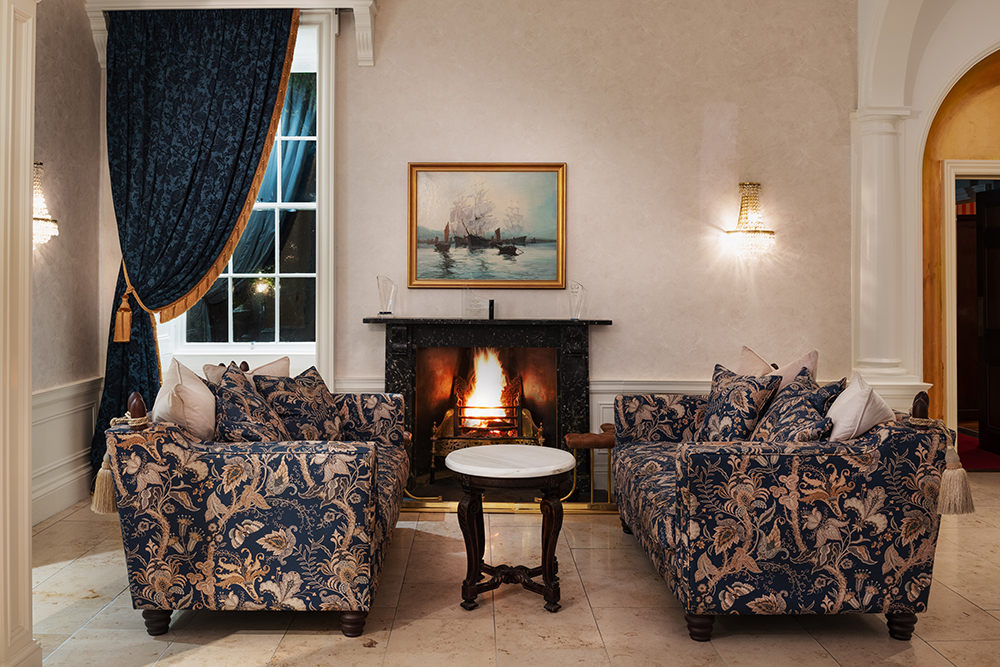 Food is always a highlight at Dunbrody, and the stylish but intimate dining room has played host to some memorable meals. Chef Kevin Dundon and his team have taken the best of Irish local ingredients to create mouth-watering menus. Diners are cocooned in curved banquets and comfortable dining chairs, beautifully upholstered in colourful plain velvets that perfectly complement the highly patterned wallpaper and rugs. Original architectural features and intricate chandeliers are a reminder of the house's Georgian roots.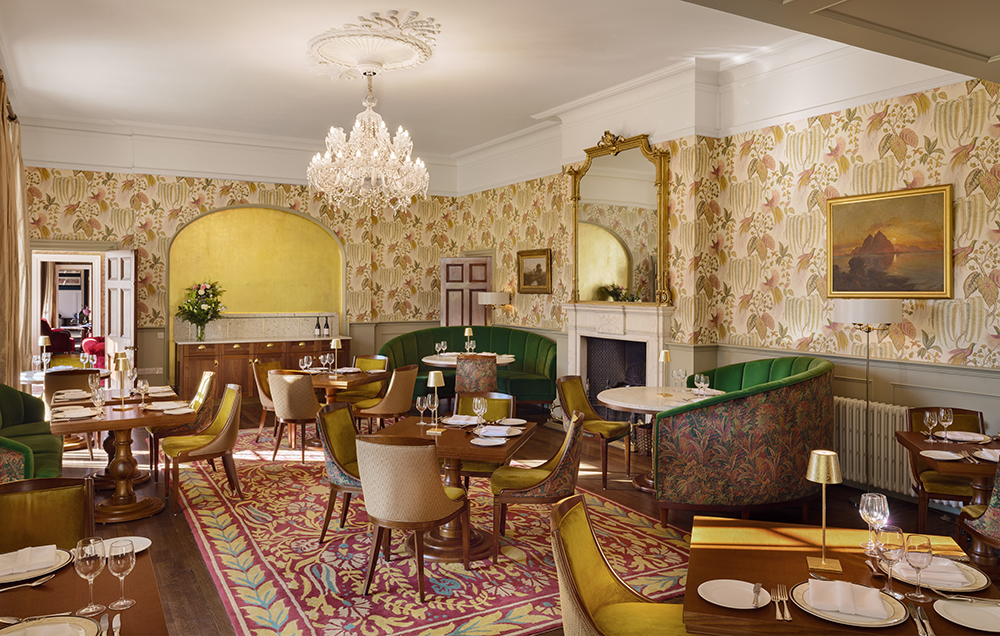 Each of the 22 bedrooms is beautifully decorated in warm colours reminiscent of the Georgian era. Some ground floor bedrooms offer direct garden access, while balcony rooms at the top of the house have exposed oak beams. From suites to standard rooms, no two rooms are the same, but each one is airy, luxurious and filled with light.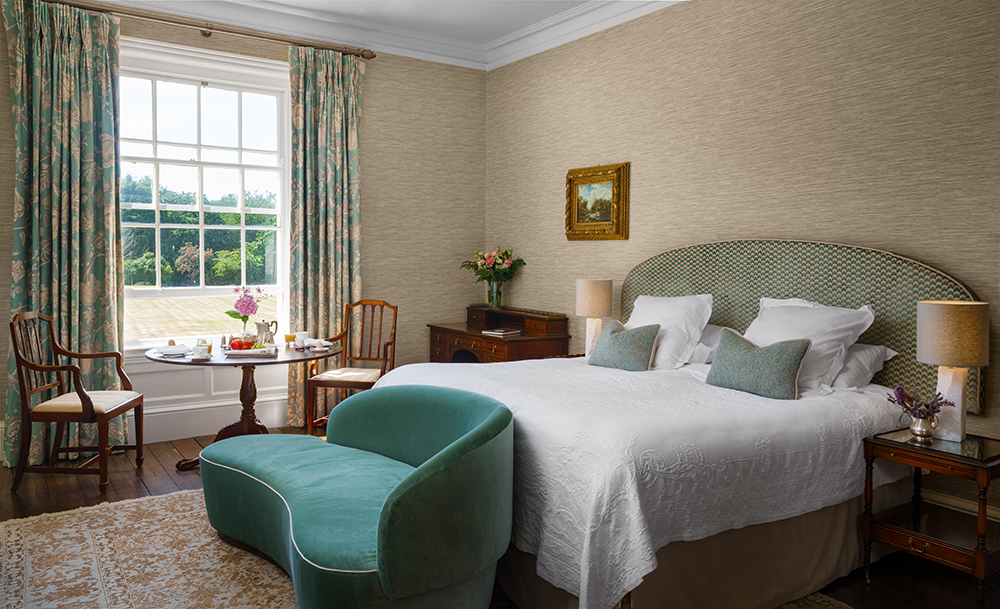 The suites feature separate sitting rooms, views of the lovely garden and a mix of antique dressing tables and writing desks. And in all rooms, generous floor-length curtains and statement upholstered headboards add to the grandeur as well as comfort. In a nod to the days before fitted carpets, large rugs are used in each room, which have the added bonus of leaving the lovely original floorboards exposed.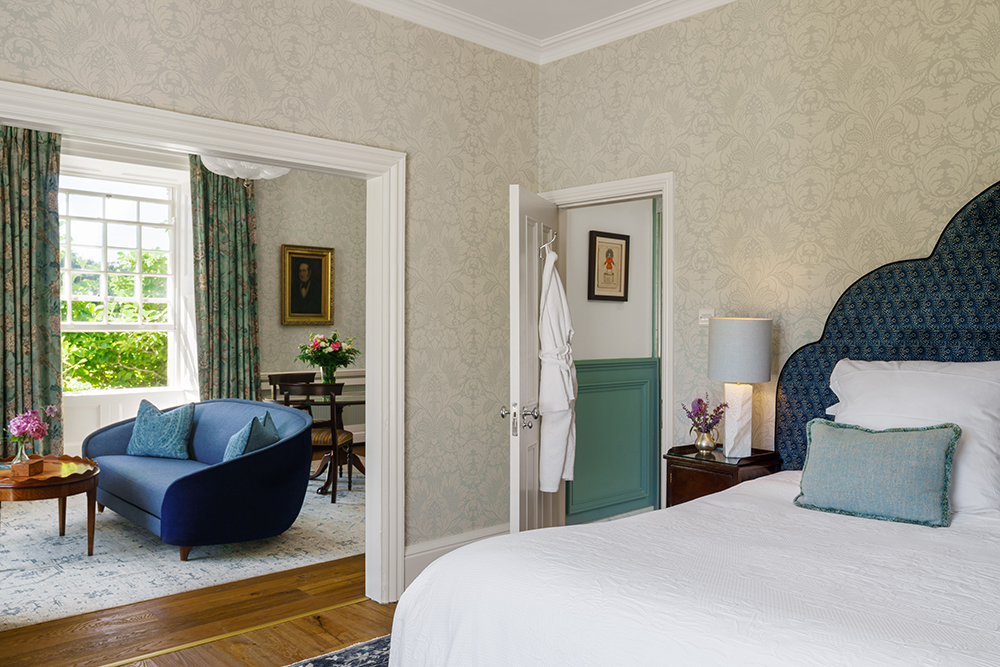 For the ultimate indulgence, many ensuite bathrooms feature roll-top baths. Surely no stay would be complete without a long soak while enjoying the stunning countryside views? Decorated in heritage colours with period-appropriate wall panelling, the bathrooms also have traditional-style basins on washstands with classic cross-head taps.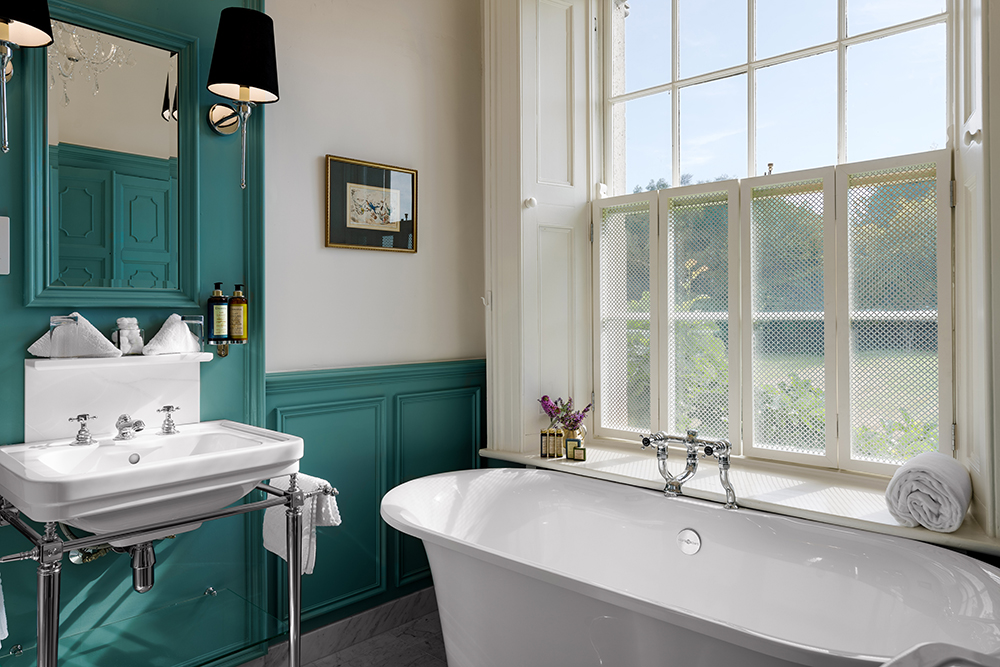 Dunbrody Country House hotel is a long-term member of Ireland's Blue Book. To find out more or book your stay visit the Dubrody website.
If this has whetted your appetite for travel, take a virtual trip to another Inspiring Space: Portugal's Herdade da Matinha.
Share This Article