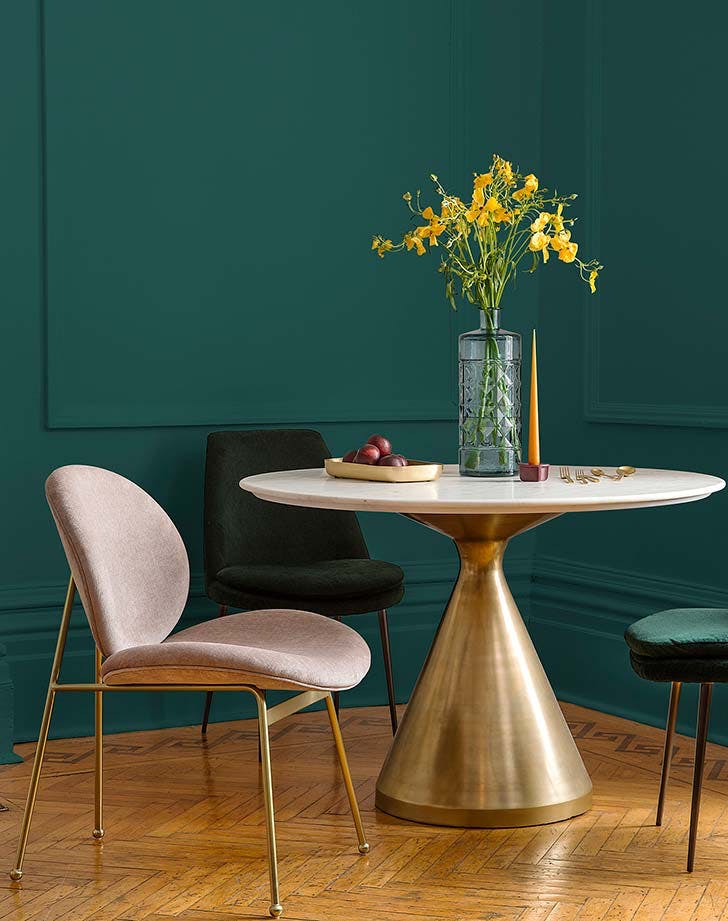 It may only be June, but in the interiors world, we're always looking to the next big thing. PPG Paints have already begun trend forecasting for the year ahead, and they're calling the colour of 2019 now.
A big step away from Pantone's Ultra Violet pick for this year, PPG have gone for a deep hunter green for 2019, typified by their 'Night Watch' paint.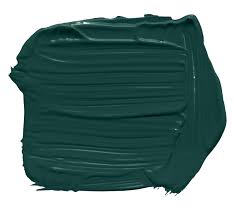 The brand describes the jewel-tone hue as a "rich, luxurious, and classic shade of green" that channels both "classic luxury" and the "restorative power of nature."
It's a dark shade, which probably means we'll see it used more sparingly or as an accent colour, but we're in the moody hue they've chosen for 2019.
It feels like a step forward after the super popular Pantone Colour of the Year for 2017, Greenery, but perhaps a little more grown up. According to PPG, Night Watch wants to allow designers and spaces to "emulate the feeling of lush greenery and the healing power of nature" in a timeless way.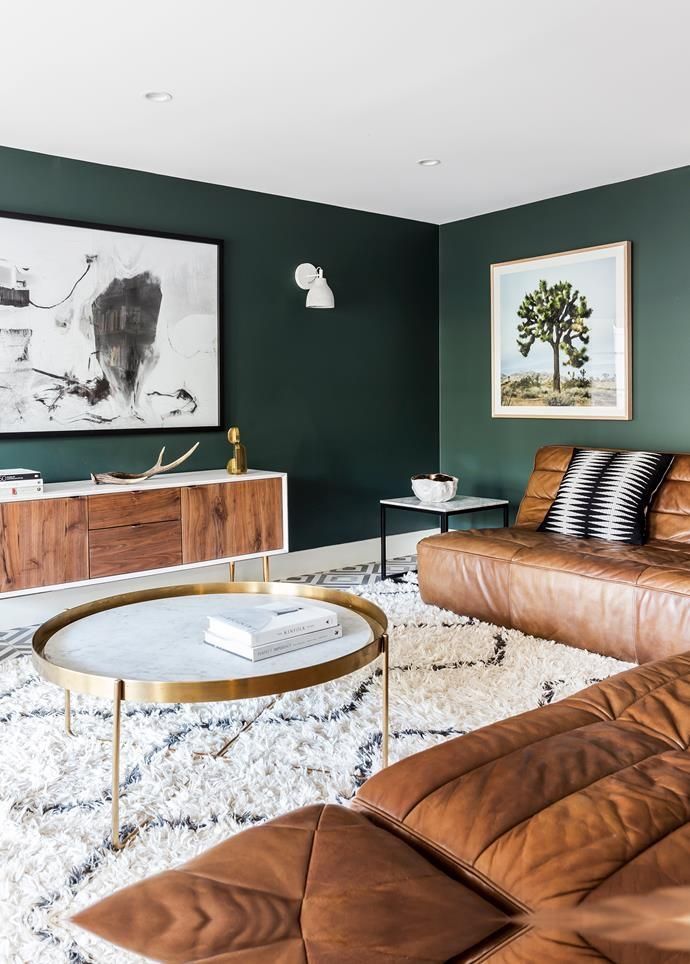 "The restorative power of nature is important in society now more than ever," said Dee Schlotter, PPG's senior colour marketing manager. "Night Watch is about bringing the healing power from the outdoors into your home through colour. The dark green hue pulls our memories of natural environments to the surface to recreate the calming, invigorating euphoria we feel when in nature."
This isn't just mumbo jumbo, either. Science backs up this idea, with multiple studies showing simply viewing the colour green, preferably in the form of nature, can actually restore your focus and attention. In Colour Psychology, green has long been known as the colour of harmony, balance and restoration - a colour which can help promote a restful, calming mood. For this reason, using pops of this deep green hue may be particularly impactful in urban or enclosed spaces, according to PPG.
Not convinced? We've dug up some deep green interiors inspo!