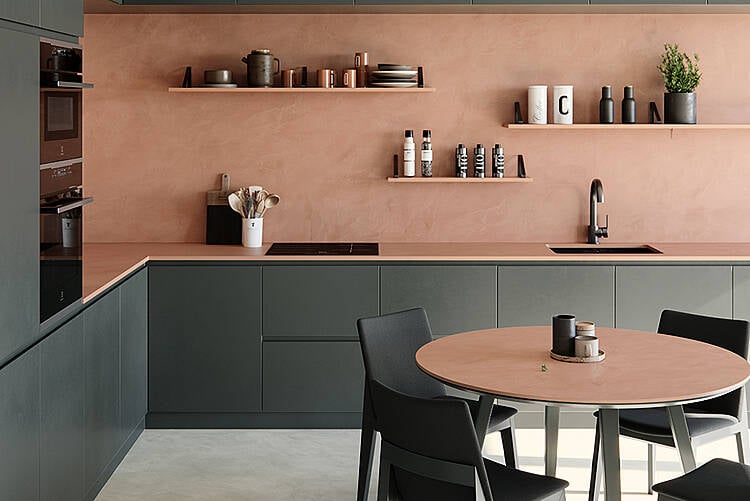 A House and Home Promotion
The beauty of traditional lime-plastered walls or natural stonework cannot be denied, but it can make your walls or surfaces unequal to the demands of modern life. This is why the launch of Dekton Kraftizen from Cosentino is so exciting. Cosentino is paying tribute to master craftsmen and the techniques they perfected over the centuries with this brand-new collection.
Made from Dekton, the five Kraftizen colours bring the aesthetic of Venetian plaster, which has been formed by hand with a trowel, but in the form of a sustainable and hardwearing composite surface. And, as a result, Kraftizen can be used for walls, floors, worktops, bathrooms and furniture, and even for cladding on the exterior of the house.
Kraftizen joins Cosentino's other new collection Onirika (which you can read about here), to offer a choice of strong and flexible surfaces in shades to suit any home. And because they're made from non-porous and heat- and scratch-resistant Dekton, Kraftizen surfaces will stay looking good no matter what you throw at them. What's more, Dekton is proudly carbon neutral from manufacture to end of life. Here we introduce the five new Kraftizen shades.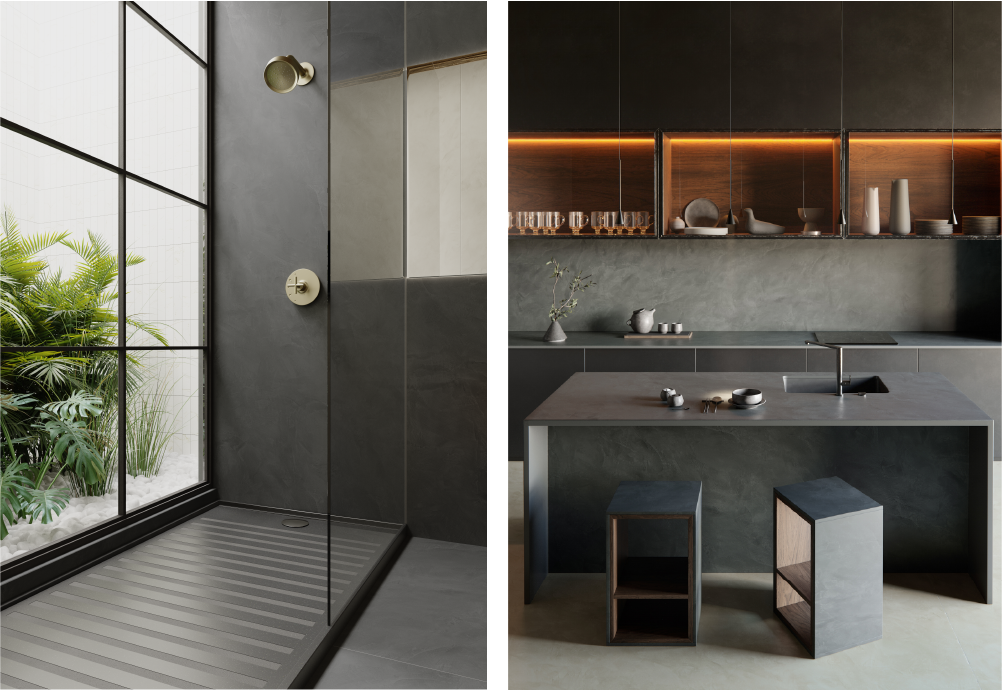 Micron
In striking shades of dark grey and black, Micron (above and below) makes a real statement however it is used. Whether for exterior cladding, flooring, kitchen worktops or a walk-in shower, Micron creates an elegant and sophisticated effect that conveys a deep sense of calm.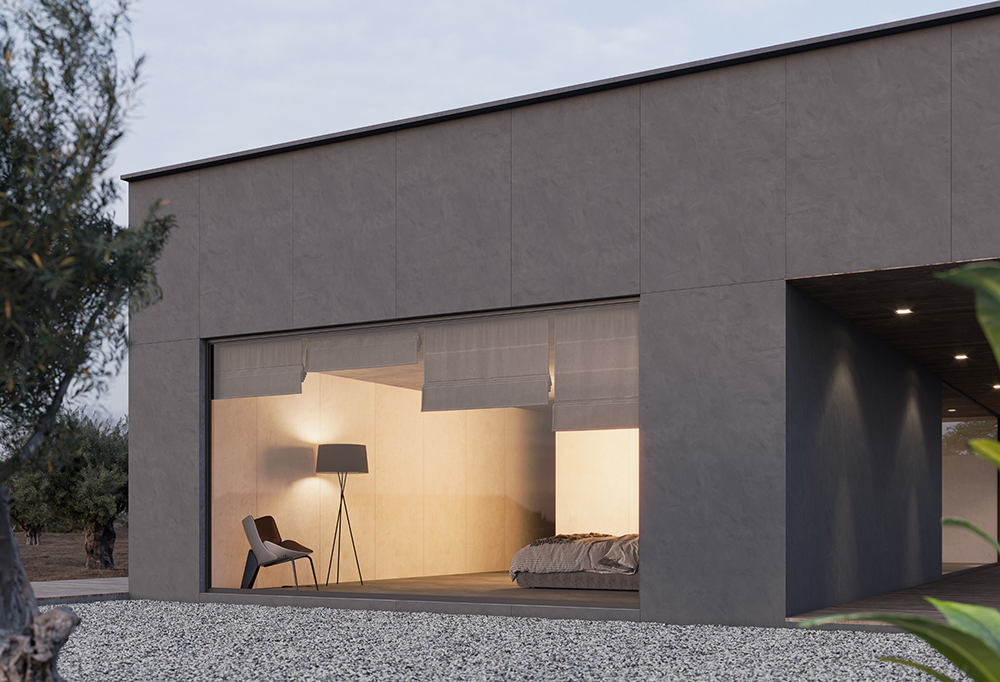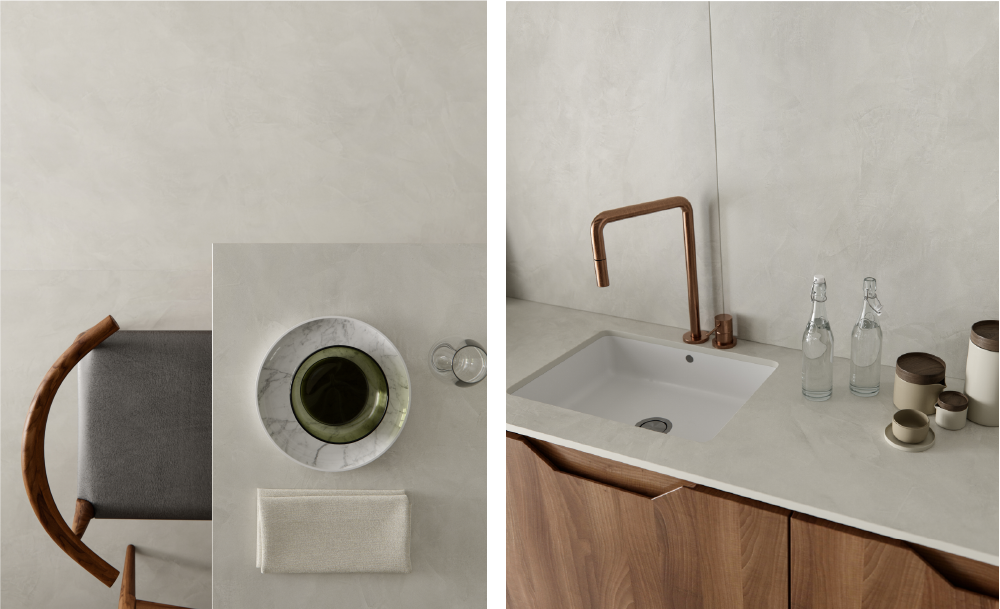 Argentium
Argentium's name is derived from Latin for silver, and this is reflected in its delicate grey shade that can be combined successfully with warm and cool design schemes. The matt surface (above and below) has a delicate trowelled structure, which is typical of lime plastering, and this adds movement and depth wherever Argentium is used.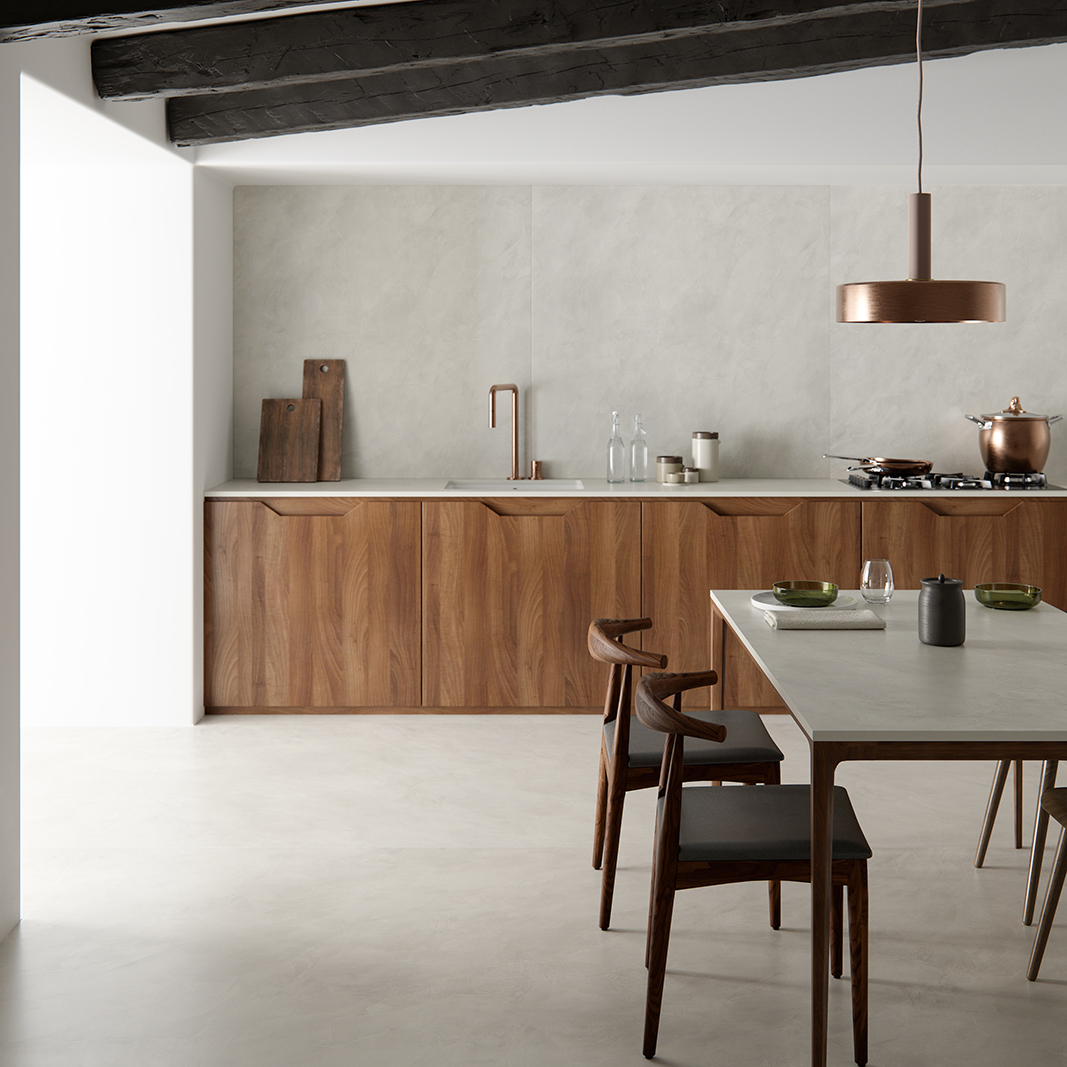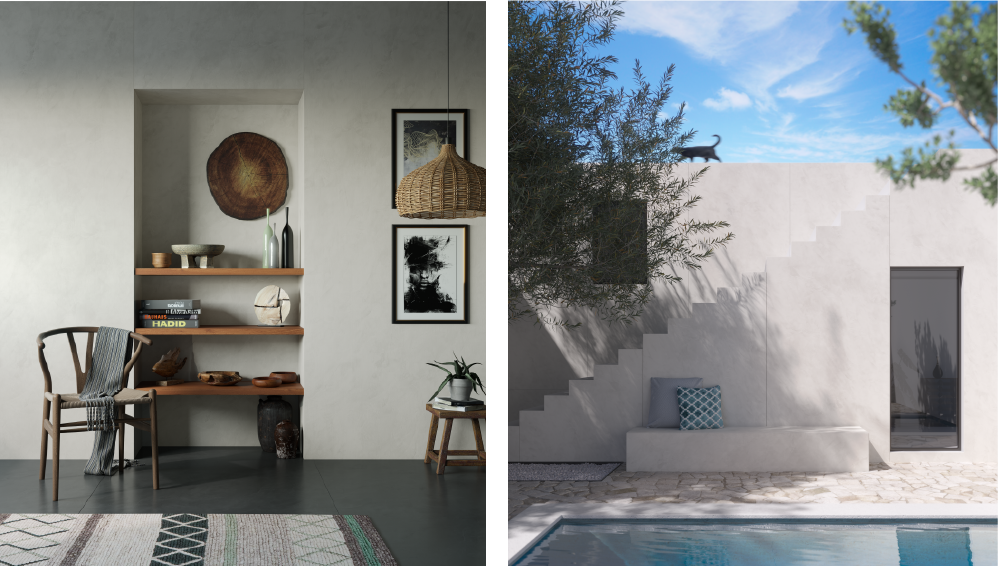 Albarium
Directly inspired by the marble-like plaster used to create Roman stuccoes, Albarium (above and below) is a powdery off-white shade that lends a peaceful atmosphere to interiors. The subtle trowel marks overlap, so it works well on large surfaces. And its matt finish nonetheless has a reflection that is reminiscent of marble dust.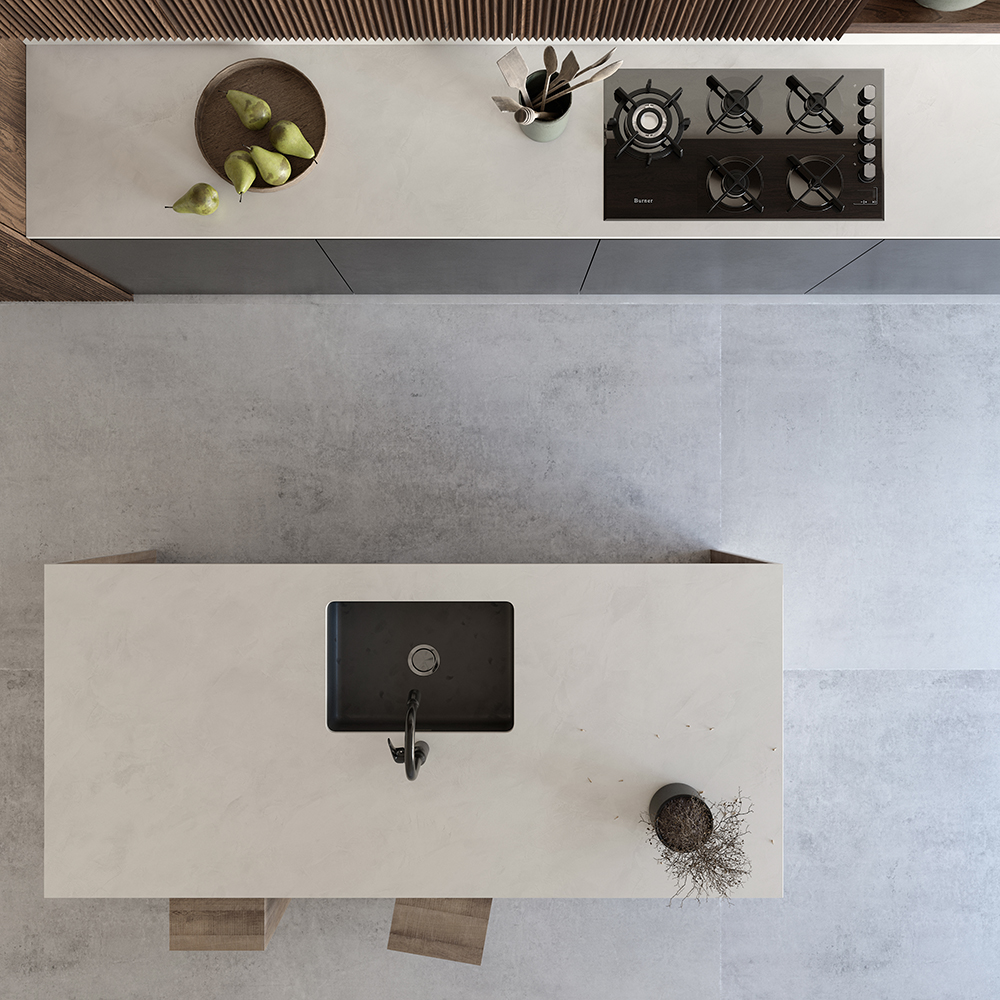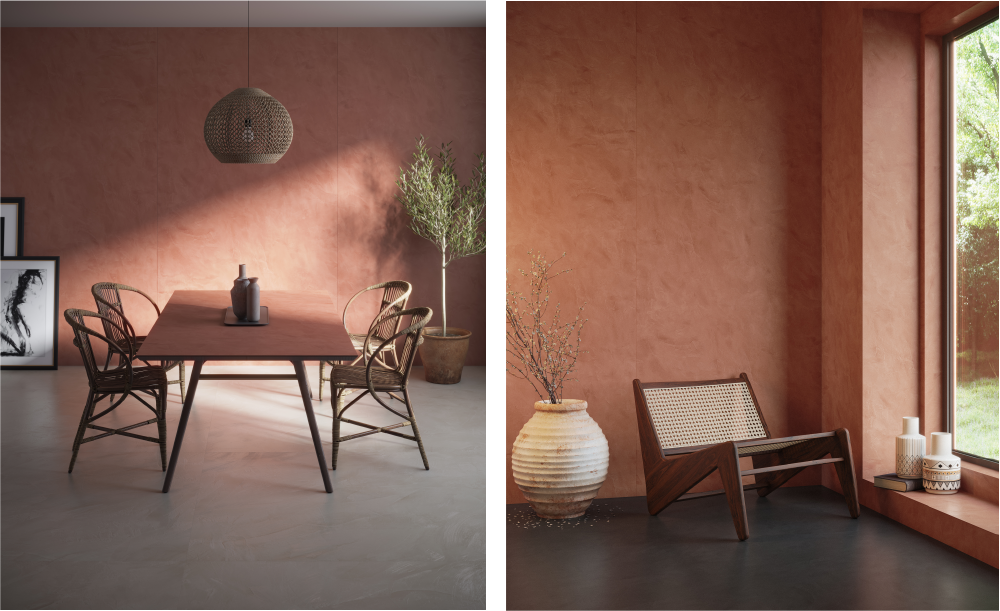 Umber
The clue is in the name with Umber, the natural reddish pigment that inspired this rich terracotta colour. Warm and firmly anchored to the earth, Umber has a textured surface and is ideal for adding cosiness and character to the home.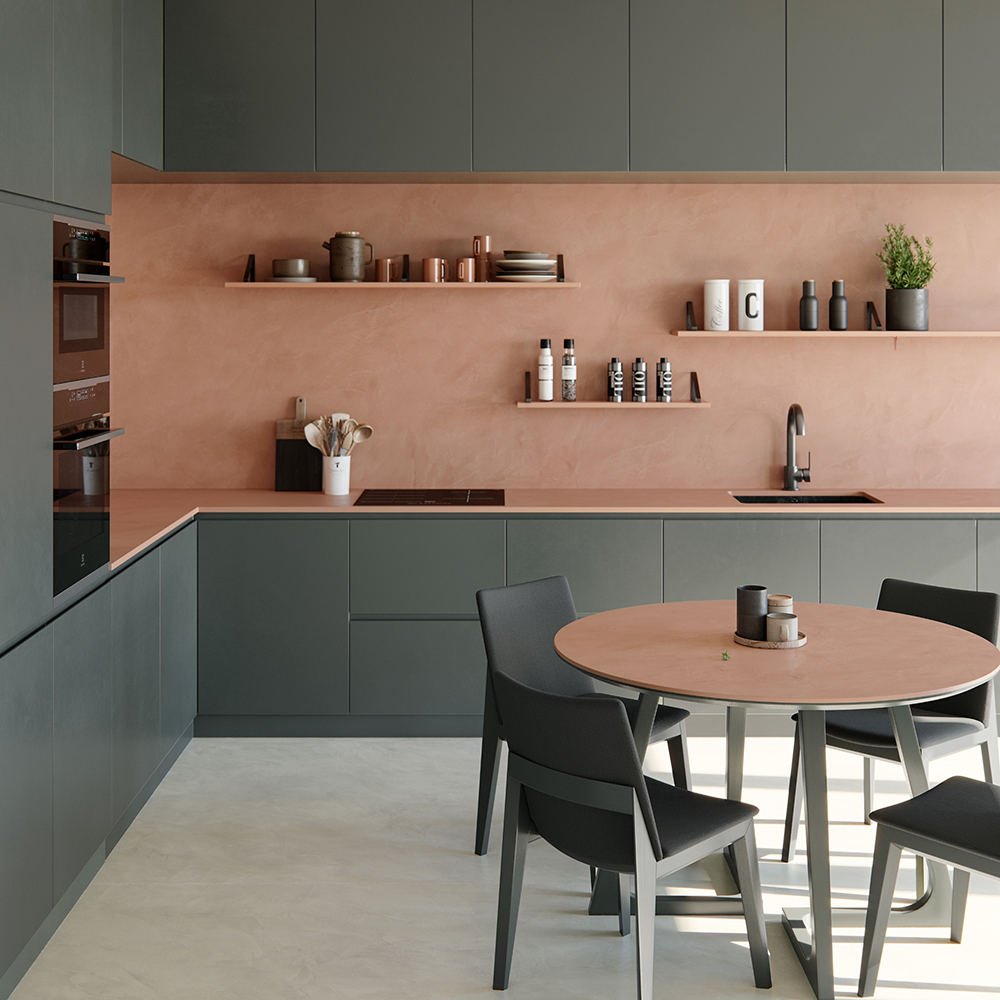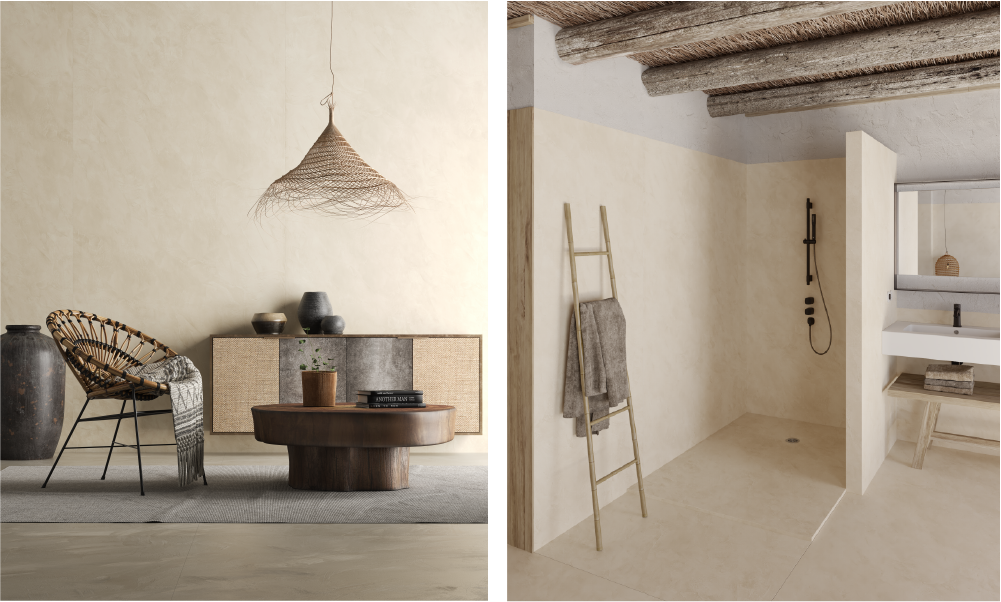 Nacre
The silky texture of Nacre resembles mother of pearl, creating a surface that is just asking to be touched. Its subtle cream shade changes with light and shadow, bringing complexity to a surface that seems simple at first glance.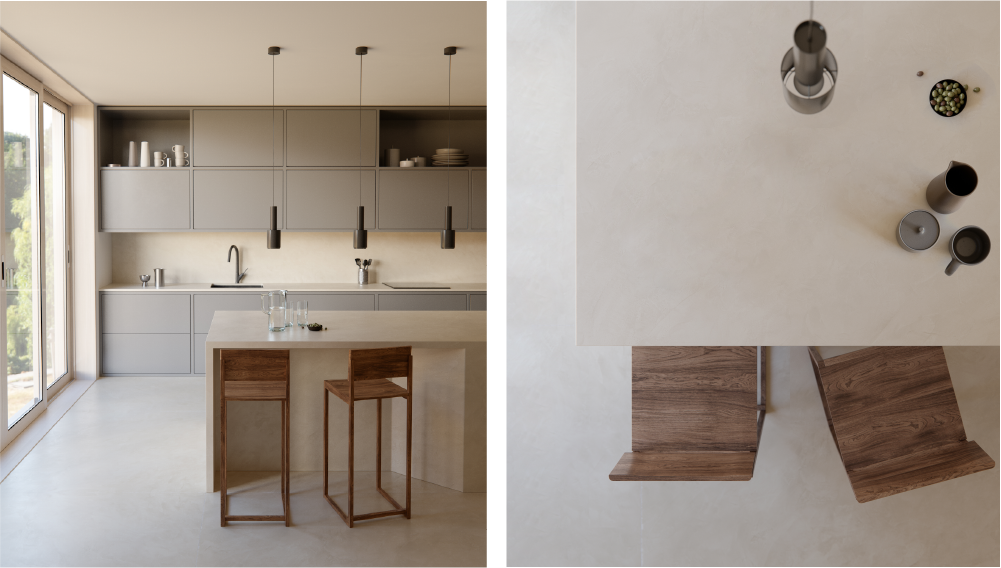 Established in 1945, Cosentino is a Spanish family-owned company that creates innovative and sustainable surfaces for residential and commercial properties all over the globe. Makers of leading brands Silestone, Dekton, and Sensa by Cosentino, you can find out more about Dekton and the Kraftizen collection here.
Finally, if you have more questions about Dekton or any aspect of the Kraftizen collection, get in touch.
Share This Article