Last week's episode of Home of the Year saw House and Home favourite Deirdre Noone sail off into the final with her beautiful renovated cottage in Galway.
We weren't surprised that her home, which keeps many of the traditional features but perfectly mixes them in with more modern elements, was chosen as a finalist - check out the full real home tour of Deirdre's down-to-earth Galway cottage here.
And this week, two more House and Home favourites featured on the show - have we got great taste or what? First of our House and Home homeowners was cover star Emily Cunnane, who featured on our January/February 2019 cover relaxing on her distinctive yellow couch in her Dublin terraced redbrick home.
She never planned to buy a derelict home, but when her house came on the market at a reasonable price, the interior designer couldn't resist the challenge. She renovated and changed the layout completely so it now has an open-plan living room and kitchen downstairs, and her bathroom is something to behold. Check out the full real home tour of her beautiful house here - and see how she made the most of her small space.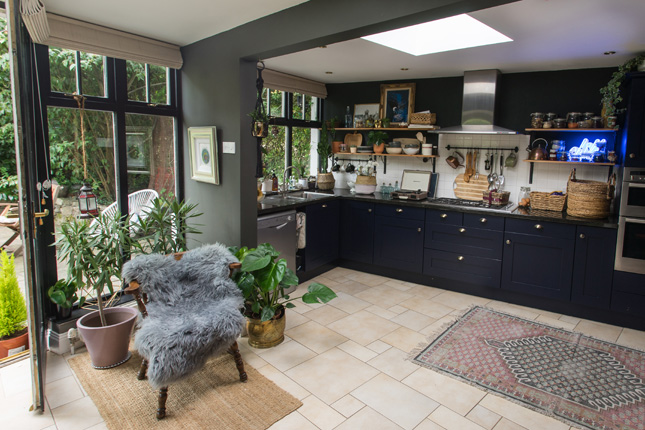 Rounding out the episode was Eniko Kirkwood, whose dark, daring two-storey cottage in Co Down featured in our November/December 2018 issue. One of our favourite dark homes from our #myhouseandhome hashtag on Instagram, this is a home that has seen a whole lot of love from Eniko and husband Mike.
It's a bold take on a traditional home, with the neutral shades that had been present when they moved in four years ago now replaced with carefully selected darker shades. Eniko's eclectic taste is obvious throughout the home, which you can see a full real home tour of here.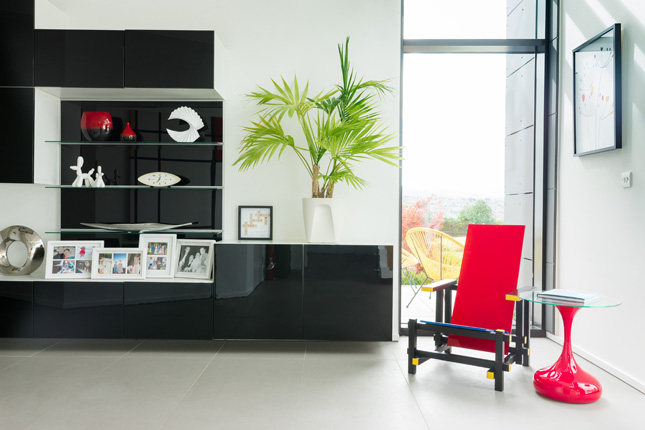 The show opened with a modern farmhouse in Co Antrim, belonging to architect Robert Logan, who ultimately progressed to the final. He had designed his own home, and his parents' home next door, and you can see his expertise in his home's architecturally designed self-build.
They call it the 'upside down' house, with the primary living space laid out open plan upstairs, to take advantage of the panoramic views over the surrounding farm land. The bedrooms were downstairs, with a more traditional layout in the impressive home.
Making the tough decisions on which of the three homes would go through to the final are three expert judges; design legend Hugh Wallace, renowned interior designer Deirdre Whelan and award-winning architect Peter Crowley.
If you've got eyes on the Home of the Year prize after watching yourself, check out our interview with judge Hugh Wallace to see the top three things he's looking for as he examines each home for the series.
Home of the Year airs on Tuesday evenings at 8.30pm on RTE One.