Ellen Kavanagh-Jones, CEO of the award-winning brand, Waxperts tells us how she spends the festive season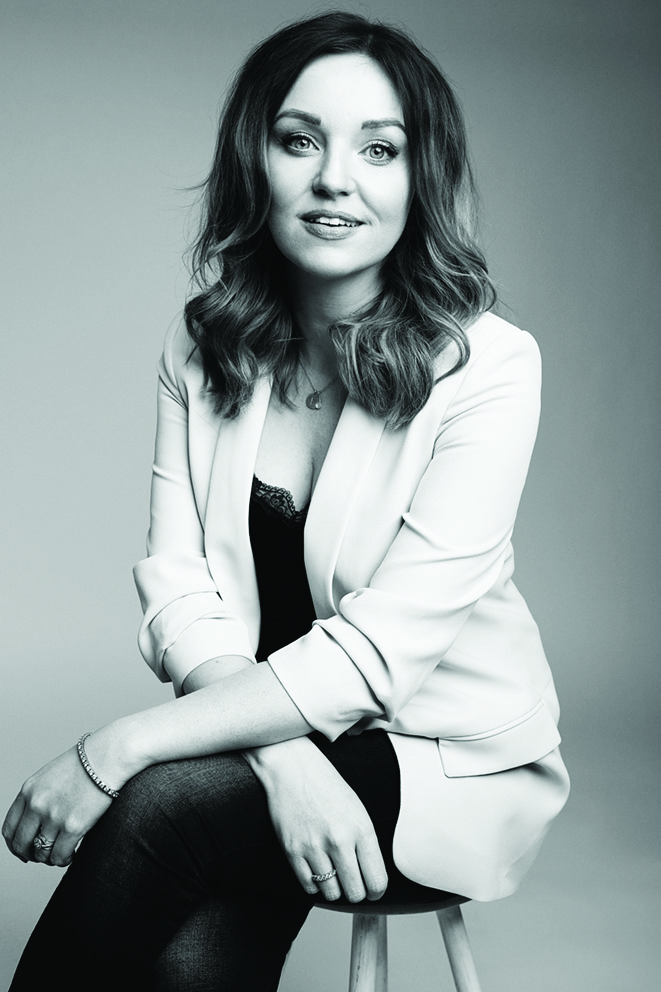 I get my decorations from…
"I collect Christmas decorations, so I buy a few from every country I visit. There are always decorations for sale somewhere – even in Vegas, in July. So, mine are from everywhere and I have such lovely memories attached to them. Decorations are a great gift to give, too."
I love to buy presents from…
"I tend to mix it up a bit. I buy some online and some in stores. I often keep an ideas list during the year, so if someone mentions something, I'll put it on the list and then have a look for it at Christmas time. I think I'm a good gift buyer – if it was a full-time job, I think I'd be pro!"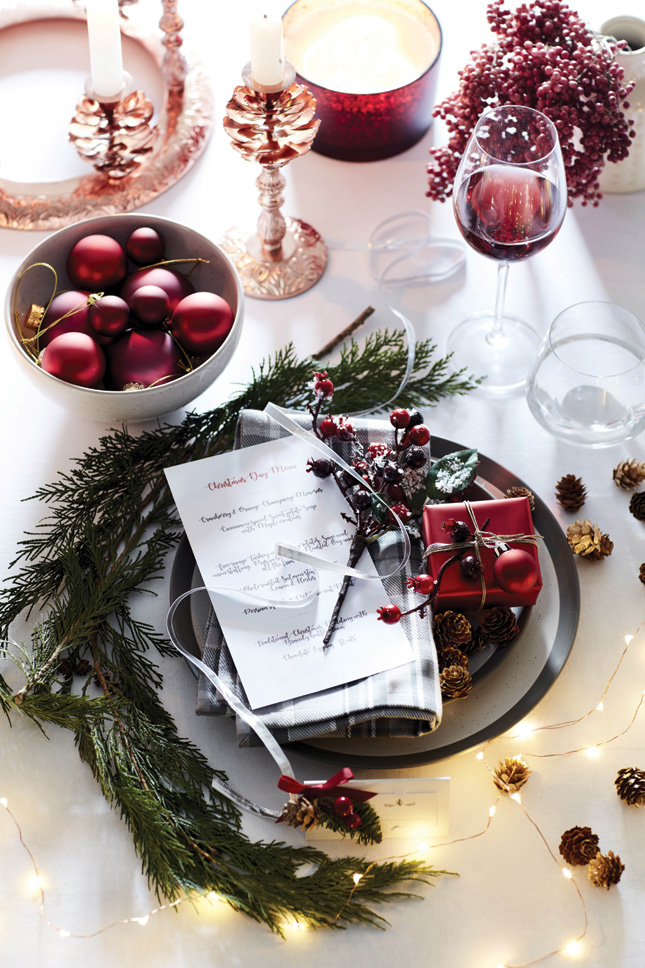 I shop online at…
"M&S – it saves the madness of going in store for the 3 for 2 gifts, crackers and wrapping paper!"
The interiors items I want to have in my home, in time for the holidays are…
"I want a really nice mirror for over the mantle piece. We have a piece of art hanging there, now, so I want to change that for the holidays."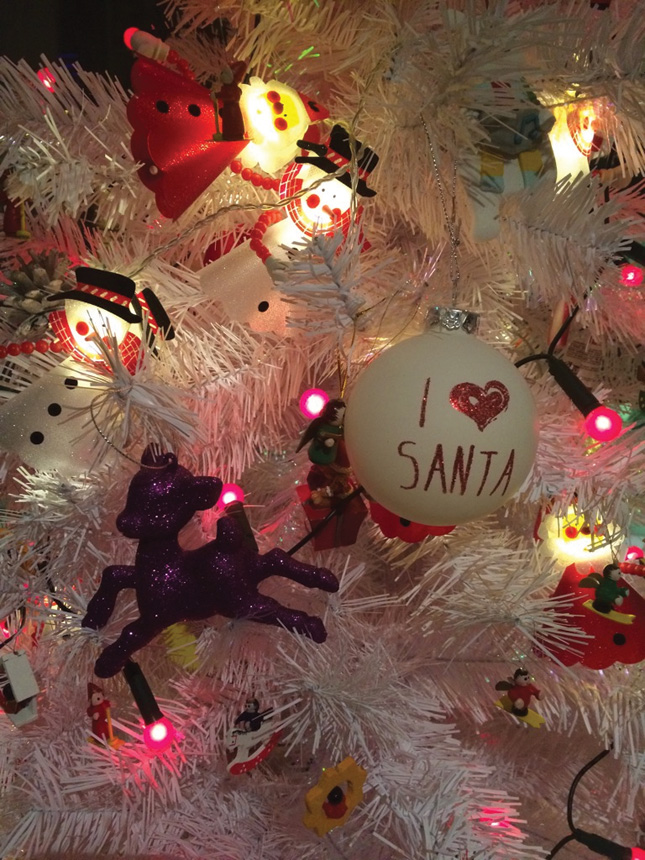 My favourite place in the house to decorate is…
"Our Christmas trees. Yes, plural! We have a real one in the sitting room, then in the kitchen we have a 'children's tree' as I call it. When I was growing up my mam always had a tree that looked like it stepped out of Brown Thomas and in to our main living room. It was perfection. Then, in our basement, we had a white artificial tree from Switzers. It had all these crazy, colourful decorations and Santa lights on it. I've continued that tradition in our kitchen and it's such a fun tree."
Something I do every year is…
"Treat myself to a floral arrangement from Appassionata. They just finish off a dining, or kitchen table, so beautifully."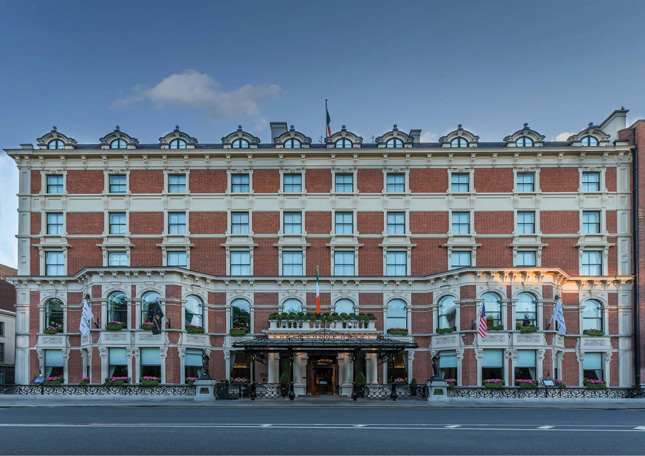 The place I love to see decorated, each year, is…
"The Shelbourne! It's my absolute favourite hotel. We were married there and it's just magical at Christmas."
Christmas morning consists of….
"SANTA! SANTA! SANTA – then mass, breakfast and visits from family."

I spend Christmas Eve at…
"During the day, I love to head into town for lunch, and soak up the atmosphere. My son, Cooper, is 4-years-old, so as you can imagine Christmas Eve is a big deal. Once he's in bed, we open a bottle of fizz and watch White Christmas. It's a tradition my family has had for years – myself and my brother, in New Zealand, even FaceTime for it. We all know every word at this stage, but it wouldn't be Christmas without it."
The most memorable present I ever received was…
"When I was about eight or nine, my Mam and Dad surprised me with a pair of boots that I'd seen previously, but wasn't allowed to get. It was brilliant. They were dove-grey, slouchy ankle boots – so '80s. Today, my love for shoes is still as strong as ever."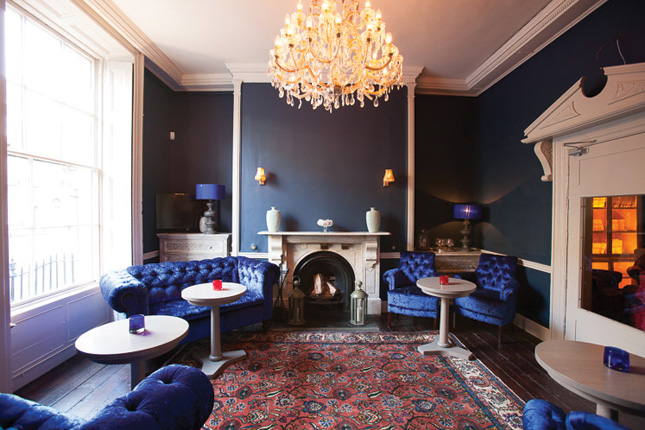 My favourite place to catch up with friends over the holidays is…
"At home. My husband Conrad and I adore Christmas and we love to entertain, so we try to throw a drinks party early in December to kick of the festive season. If we're out, then House on Leeson Street is always festive, fun and full of familiar faces."
My favourite part of Christmas dinner is…
"Can I say all of it? It's the ultimate day to indulge. A sandwich with all the leftovers, late on Christmas night, has to be up there as the best meal ever."
Ellen has just added a lavender candle to the Waxperts' offering. For more, visit Waxperts.ie.