It's here! Our brand new May/June issue of House and Home hit stores, throughout the country, over the weekend. For those of you who made it to he Ideal Home Show and said hi, we hope you're enjoying the issue. We were delighted to be part of the Colourtrend Design Forum, surrounded by seven super Irish designers, all weekend.
We always love putting together the May/June issue because it really signifies the beginning of summer, for us. Here are just six wonderful reasons why you'll love this issue of House and Home, but believe us, there are many, many more!
1. We catch up with Helle Moyna of Nordic Elements, who tells us all about one of her favourite iconic designs. Also, stylist, Lesiele Juliet tells us what she's loving right now and reveals her new business venture, ETC.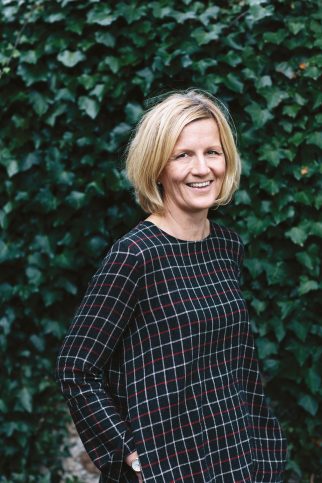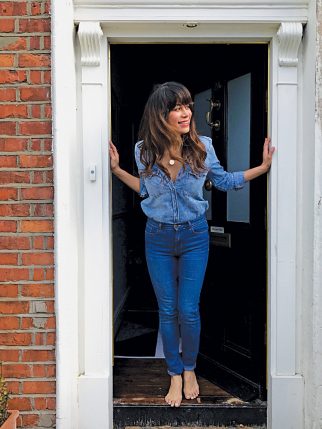 2. We have four stunning homes in this issue, ranging from a very interesting conversion in Wicklow and a small Dublin city apartment, huge on style, to some overseas inspiration in Yorkshire and Copenhagen. Interior designer, Ann Marie Cousins wowed us with her hallway (below) – loving that parquet floor, the wall decal and the gorgeous blue walls.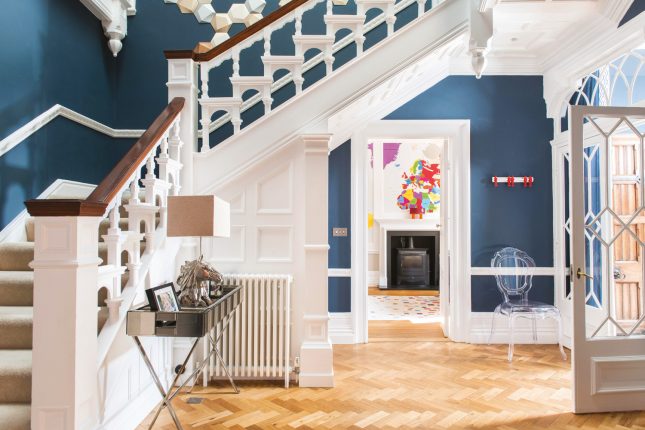 3. We're giving away a luxurious two-night stay in Farnham Estate Golf & Spa Resort, along with dinner in the stunning Botanica Restaurant and a sixty minute spa treatment. Get entering, and make sure you have a friend lined up for the trip. Serious brownie points.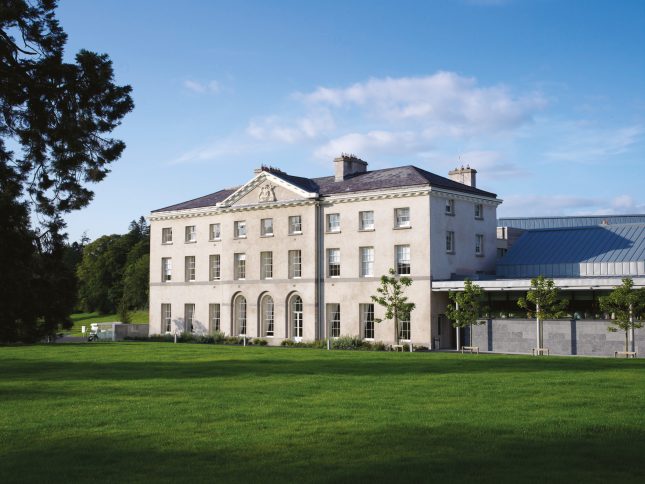 4. It's that time of year again; our jackets get lighter and the days get brighter, so we couldn't leave out the topic of dining and entertaining, al fresco. House and Home's editorial assistant, Fiona, rounds up over 35 simple tips and tricks for making your outdoor space one you'll want to hang out in, all summer.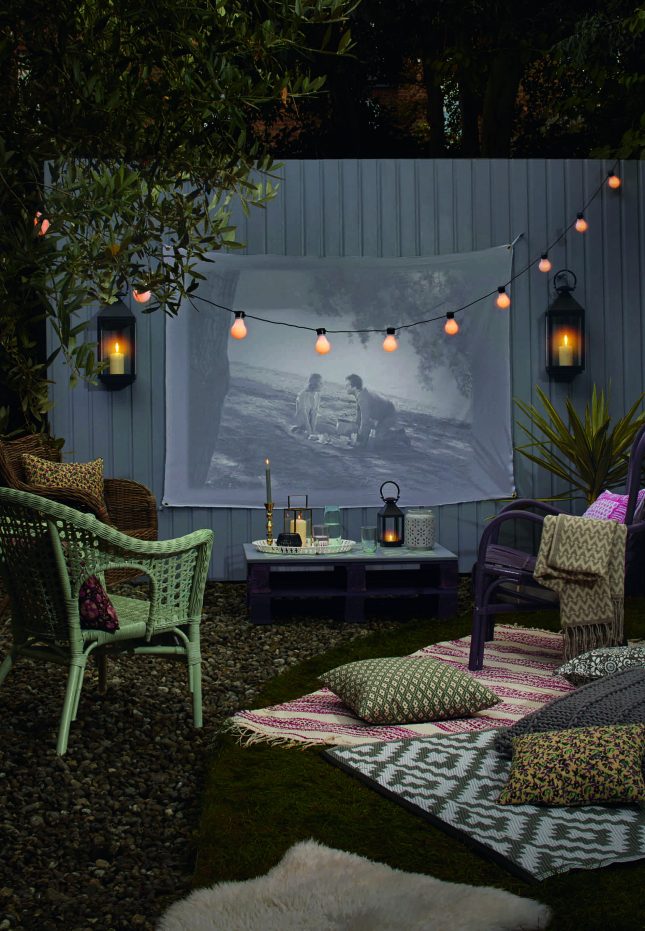 5. We made our way to Milan Design Week, last month. From Missoni, Hermes and Fendi, to MOOOI, Kartell and Moroso, we were stunned by the wealth of worldwide talent showcased there. Check out our highlights and read our exclusive interview with Alison Hill, Creative Director at DFS, right here, who we caught up with at the show.
6. On top of all this, we have an extra mini-mag, absolutely free, with this issue. Renovating ideas, easy updates and chock-full of great advice, this issue of Renovate lets you peek inside three real projects, in Ireland, that are sure to inspire. Don't forget to flick to the handy sourcebook, at the back, to see who you should contact about your next home overhaul.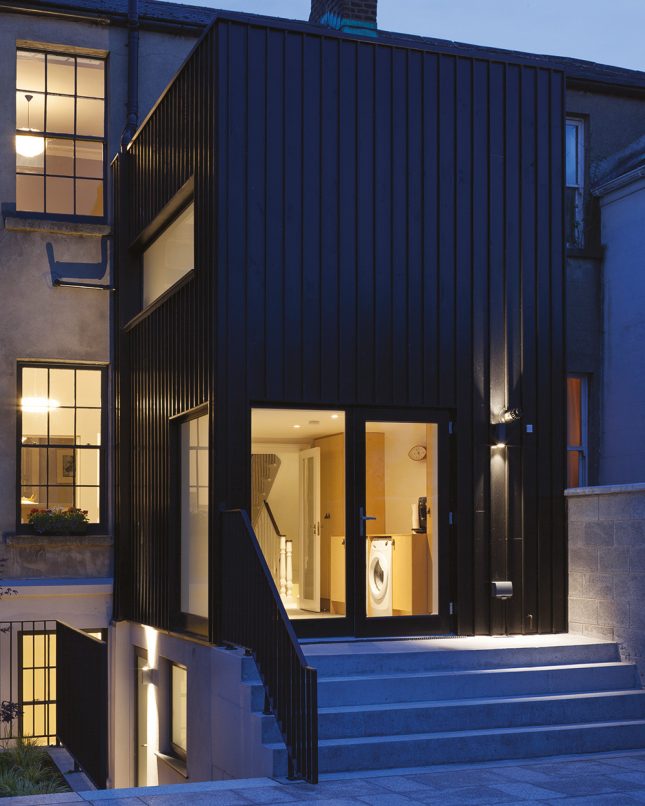 Jackson and Groarke Architects
And this is just the tip of the iceberg – the May/June issue of House and Home is on shelves, nationwide, now! We don't think you could miss our pink cover...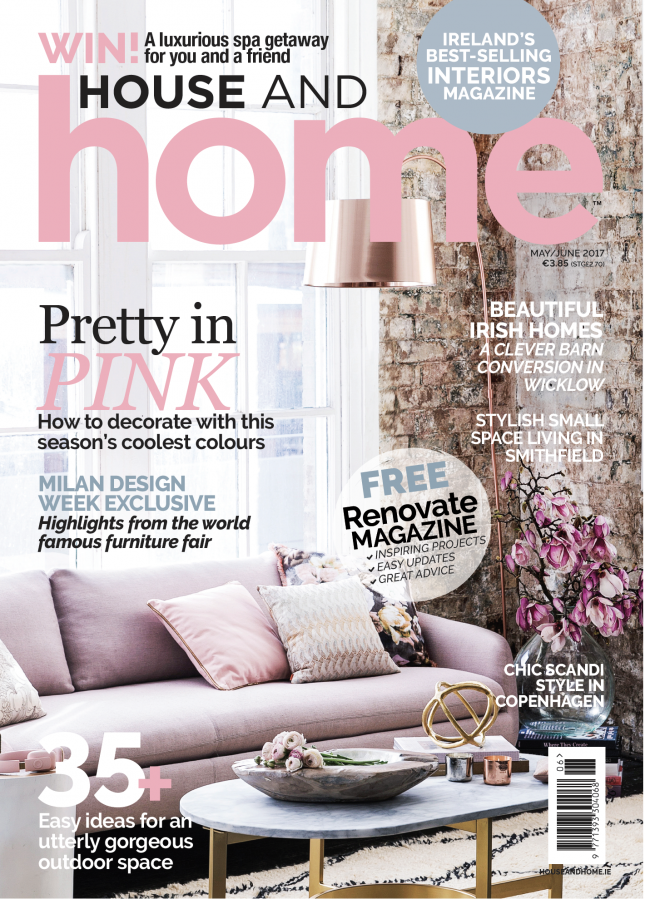 As always, we love to hear from you, so keep in touch with us via Instagram, Twitter and Facebook and visit Houseandhome.ie for interiors inspiration, every day!